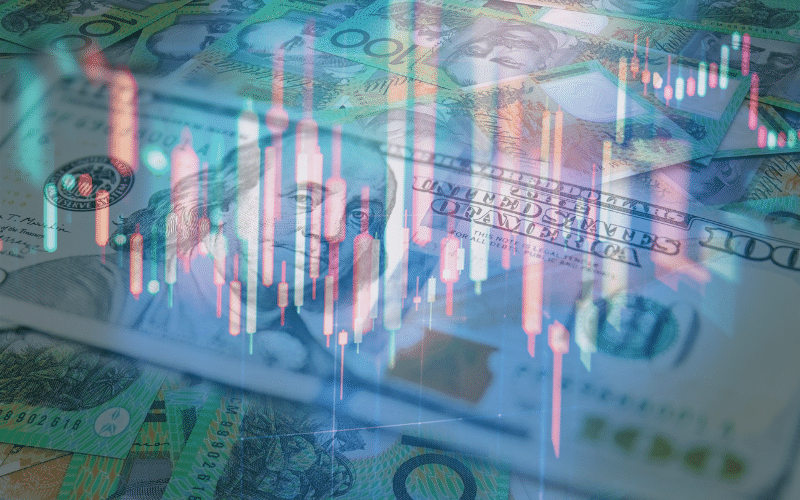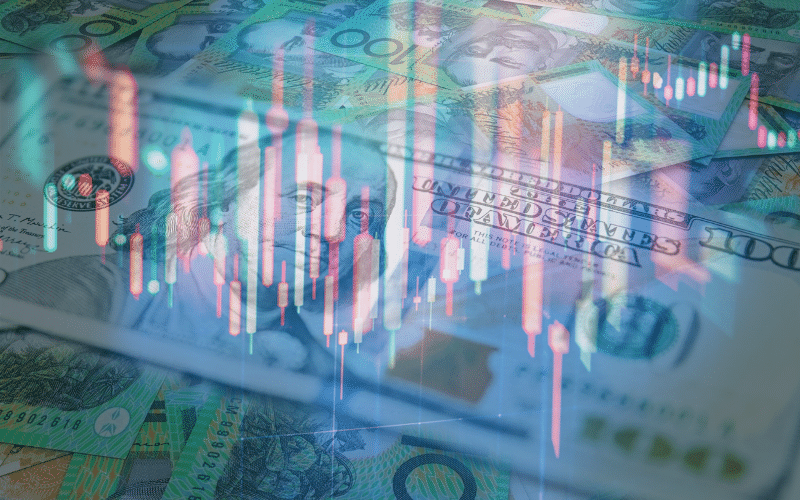 Continuous jobless claims in the US reduced by 3.82% from 2.980 million to 2.866 million.
US producer price index (PPI)) in July 2021 (YoY) increased 7.8%.
The Victorian government announced a A$367 million business support program to help mitigate challenges during lockdown-6.
The AUDUSD pair lost 0.47% as of 10:18 am GMT on August 12, 2021, from the previous day's close. It hit a high of 0.7377 before tumbling down to lows of 0.7335. The US dollar gained an edge over the Australian dollar after continuous jobless claims were reduced by 3.82%, from 2.980 million to 2.866 million.
Jobless claims
The reduction in jobless claims means that there were 114,000 fewer people that did not seek insured unemployment benefits in the week ending July 31, 2021. Additionally, in the week ending August 7, 2021, the initial jobless claims declined 3.10% to 375,000 from 387,000.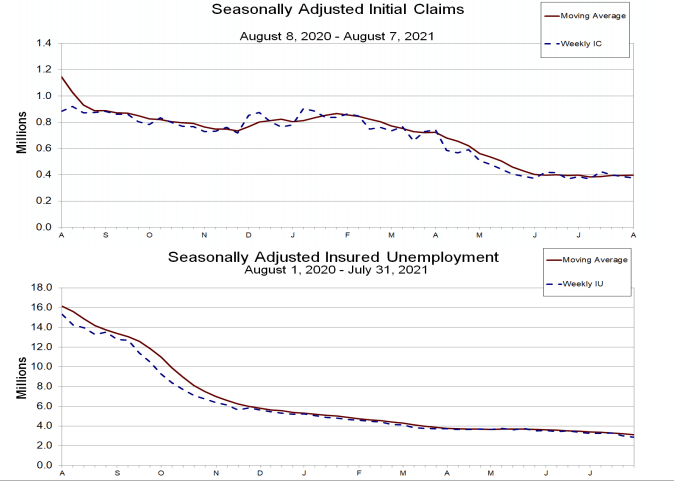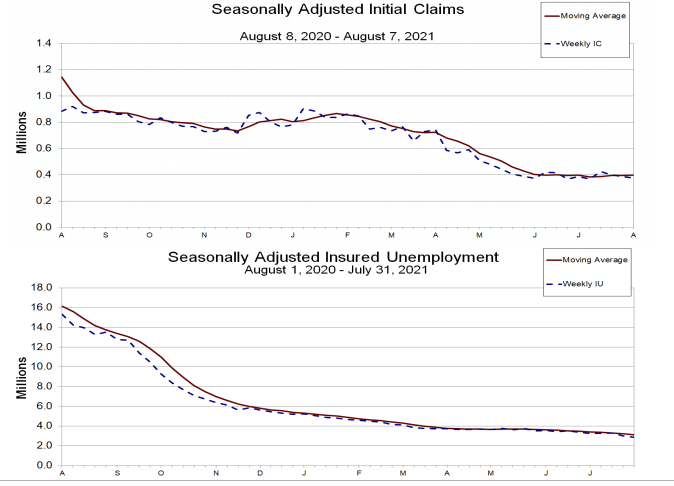 The initial jobless claims record (at 375K) was equal to analysts' estimates. However, there was a 0.12% increase in the 4-week moving average of the initial claims.
Final Demand (PPI)
The US producer price index (PPI, also known as final demand products) in July 2021 (YoY) also increased 7.8% (not seasonally adjusted – since July 2020).  On monthly analysis, the core PPI in July 2021 rose 1.0%, leveling the PPI. July 2021 also saw the annual core CPI (less energy and food prices) jump 6.2% from a previous record of 5.6%. It beat estimates at that level. 


The final demand in food prices fell 2.1% in July 2021 (MoM), while energy's PPI rose 2.6%. Core products saw their PPI gain 1.0%. It brought the total PPI to +0.6% in July 2021.
US inflation rose to a high of 5.4% in July 2021. There was a notable increase in the price of essential services such as medical care (for all age groups) and housing. Prices of foods from grocery stores and in-dining services also soared as restaurants emerged from the lockdown.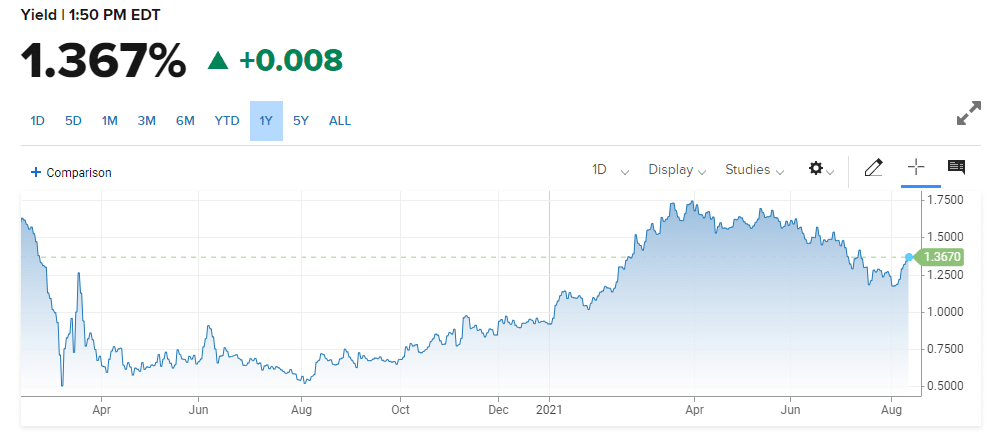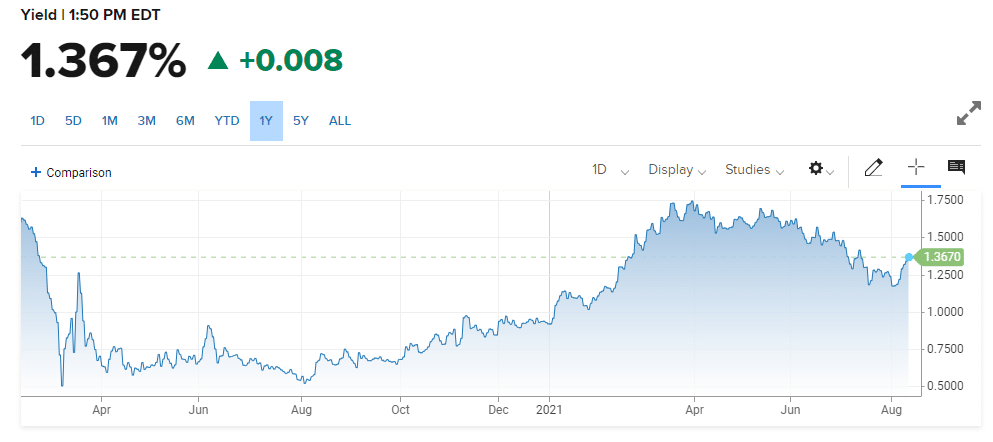 The US 10-year yields rose 1.367% on August 12, 2021, as investors downplayed the Fed's tapering worries despite inflation concerns.  
Australia business support 
With the lockdown-6 ravaging many parts of Australia, the Victorian government announced a business support program. The government is scheduled to support businesses with up to A$367 million. It is targeting an excess of 100,000 businesses in Melbourne and beyond. 
By the end of July 2021, a combined amount of A$1.16 billion was set aside to help businesses in Victoria overcome lockdown challenges and pay wages to workers. According to the Federal Treasurer Frydenberg, the Australian government had provided more than A$45 billion to cater to businesses across Australia.
The increasing need for government support dampened Australia's business confidence index for July 2021. The National Australia Bank (NAB's) index dropped to -8 from the previous record of 11. In turn, the index for business conditions in the country reduced to 11 from 25 (-14 points).
The sentiments had been shared by the ANZ Bank on August 10, 2021, indicating a 3.1% decline in Australia's business confidence rating. As of 2:21 pm GMT on August 12, 2021, the AUD fell 0.44% against the JPY and was trading at -0.25% against the Canadian dollar and    
Technical analysis
The AUDUSD pair began a steady downtrend on June 17, 2021, with prices crossing the initial support line at 0.7435. After confirming the downward breakout, the prices fell further, moving below the 9-day EMA at 0.7362,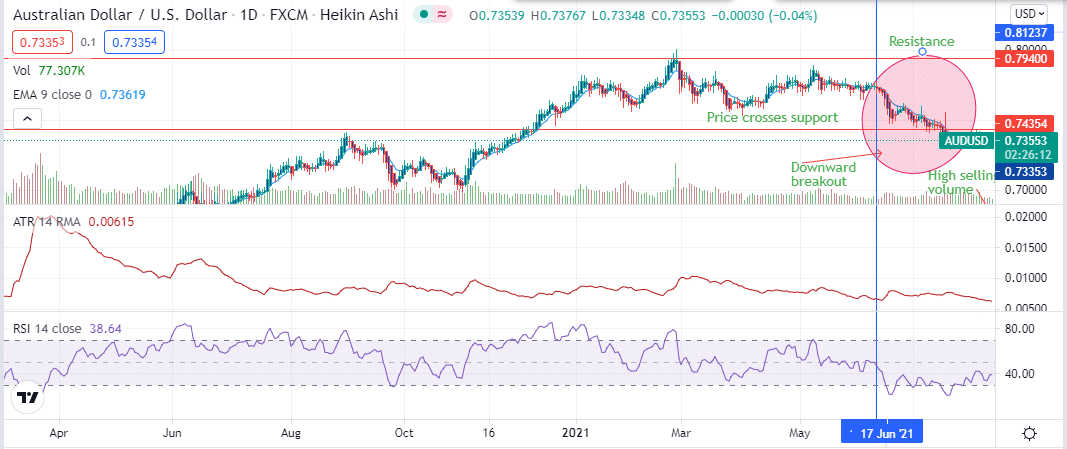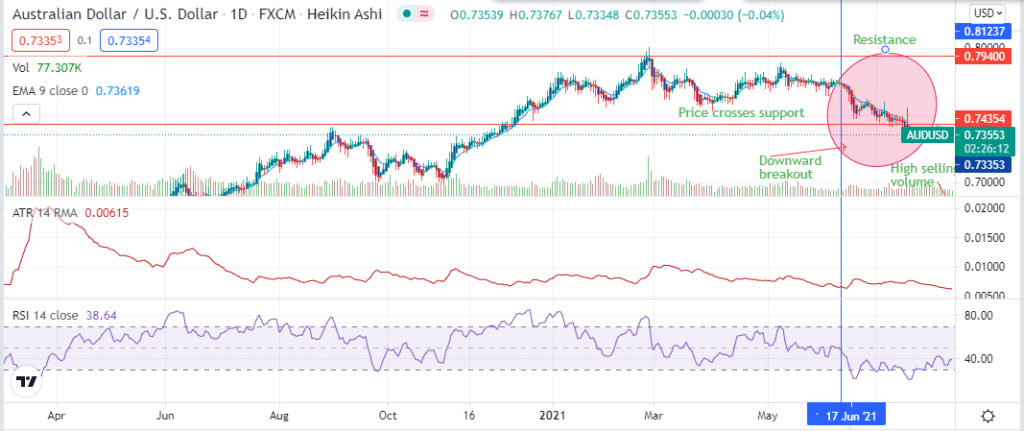 There is a high selling action as the 14-day RSI is close to the overbought zone at 38.64. However, the current price of 0.7335 is close to the 9-day EMA at 0.73672, showing an impending reversal.