Social networks have also affected trading in financial markets. Social trading, which is gaining popularity, makes it possible to earn money even for those whose market knowledge is minimal. Traders share the nuances of their strategies in trading social networks, write comments, and also provide access to information about their transactions online.
The main mechanisms for implementing social Forex trading are copy trading. It gives you more control over the deals, as it allows you to choose not only the traders whose trade deals you will copy but also the types of trade deals. Now, people do not need to delve into the fundamental and technical analysis, study various figures to know the further movement of an asset.
How does copy trading work on Forex?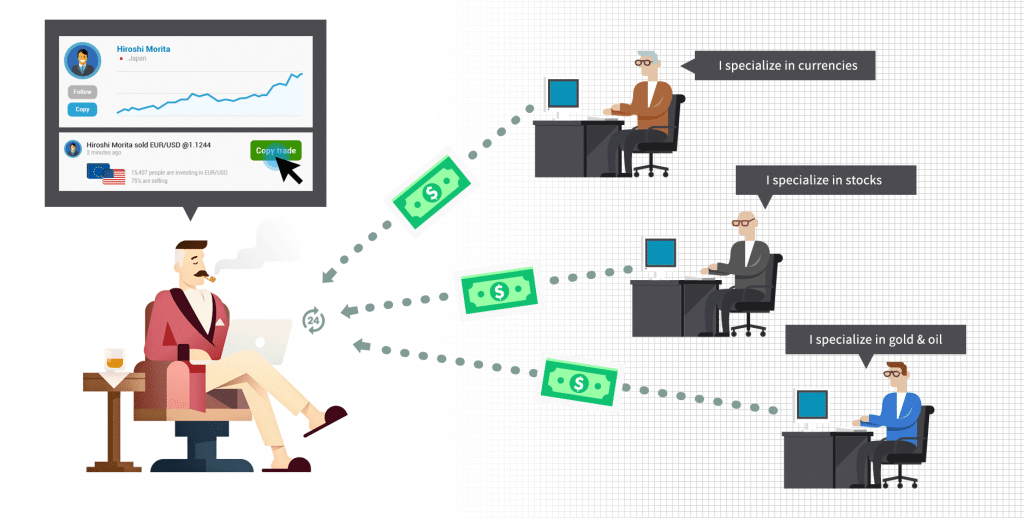 Copy trading is a method of trading in the financial markets, which allows you to copy the transactions of other traders to your account automatically. In most cases, you download and install the software that the company provides the signal provider. Add the traders you like to your portfolio, configure copy settings, and start the Forex trading process.
Pros of Copy Trading
Low initial requirements in knowledge and experience, as well as in starting capital. Since copy-trading is automated, it takes a little time: you can simultaneously trade and learn the basics of the market, chat with the trader whose signals you copy;
Experienced traders can earn extra profit by providing information about their transactions;
Full control over transactions. You can select the amount and number of transactions, direct or reverse copying, time ranges for copying, as well as disable copying at any stage and bring the transaction to close on its own;
Ability to simultaneously copy trades of several traders. It allows you to diversify risks.
Cons of copy trading
The trader whose signals you use may be mistaken. Since experienced successful traders usually have a large deposit for trading, several unprofitable transactions are not critical for him. For a novice trader, two or three unsuccessful transactions can mean the loss of the entire deposit.
If you plan to trade on your own over time, you will have to refuse from copy-trading – at least, do not deal only with this type of trade. A beginner will not be able to learn the intricacies of trading, practicing only automatic copying of other people's transactions. And for an experienced trader, the lack of the need to constantly analyze markets leads to professional degradation.
Some trading platforms should be included all the time during the work of the market (usually 24/5). That is, your computer must be turned on all this time, and the trading software is running.
How to choose a Forex broker for copy trading?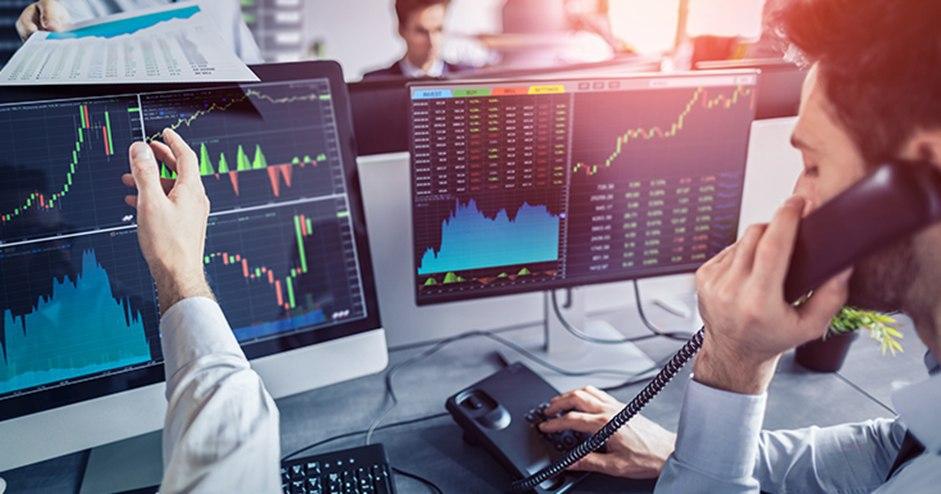 The most reliable indicators when choosing a company-provider are the time of existence on the market and reviews. But it would be nice to consider a few more nuances:
The License. Is the company registered and have a license?
Service. What toolkit is offered? Is support available, and how to contact it (phone, chat, e-mail, etc.)? What brokers are offered to cooperate with, and what trading platforms are supported? Is the accuracy of following the operations of the manager high?
A matter of convenience. From the companies that meet the above criteria, choose the one that offers a convenient and straightforward website interface and software settings, social components (chat, trading social network, a news feed, etc.).
Here are the most popular services that provide investors with the opportunity to earn money when copying deals of successful traders:
Share4you;
ForexCopy
xSocial;
Zulutrade.
It is noteworthy that for different leader traders, you can set your settings. Besides, the option of setting the daily limit for opened transactions is available. A selection of specific instruments for trading etc. is available. You can replenish the balance at any time; the restriction does not exist. A trader who is a manager can also copy Forex trades of other traders.
How to choose a trader for copy-trading on Forex?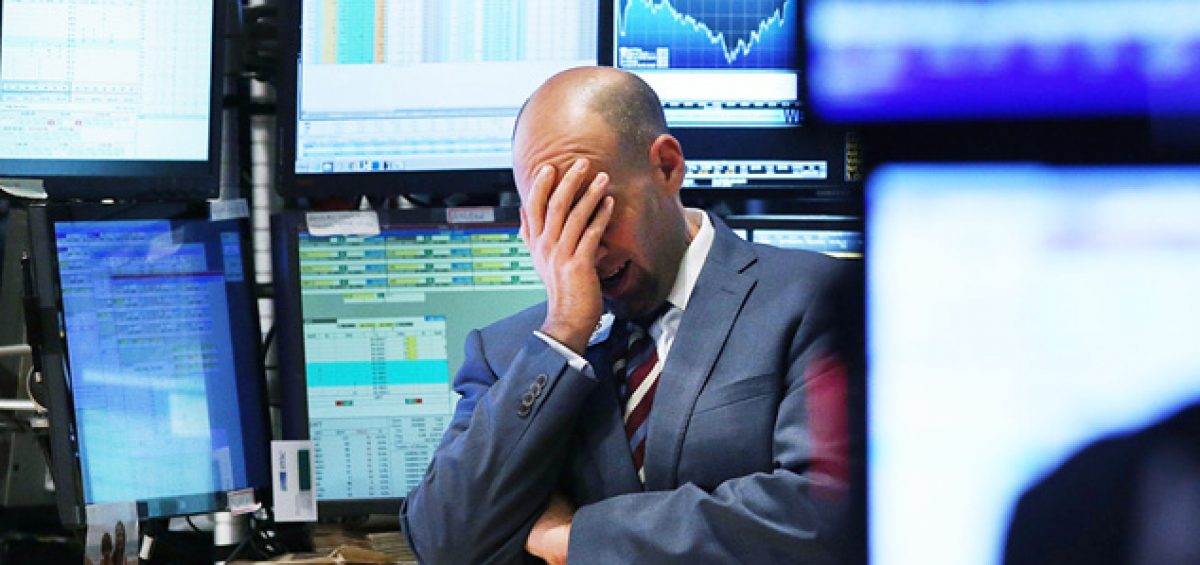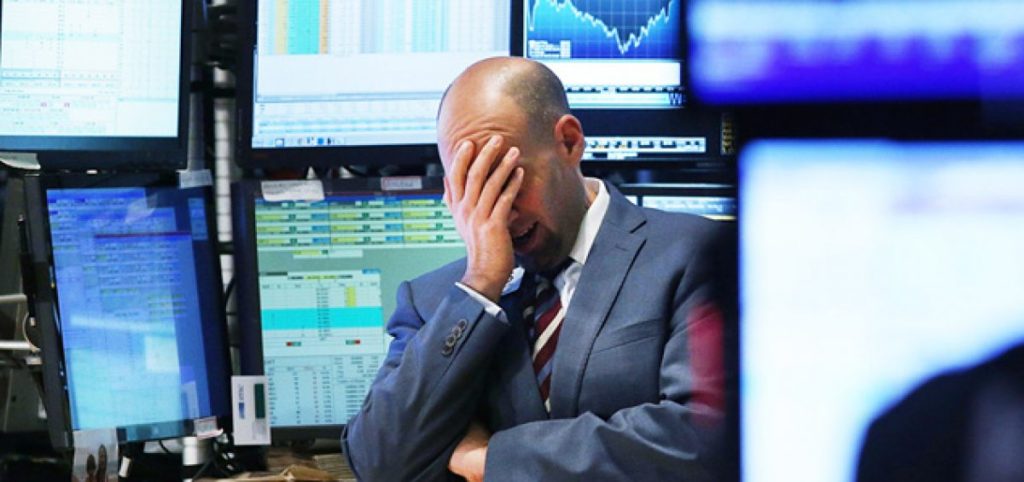 When choosing a trader whose transactions you will copy, the following parameters will help:
More than a year of successful trading;
Lots of subscribers in trading networks;
Type and number of transactions.
Stability is more important than profitability! If a Forex trader has consistently shown a profit in the past few months, there is no reason to believe that this will change shortly.
Stability indicators can be:
At least 60% of all trades should be profitable (the more, the better);
Maximum drawdown is 25% and below;
Monthly income of 10-30%.
A trader with these or similar indicators is good at risk management. A newcomer with a small deposit will be comfortable earning with such a strategy. The recommended amount for effective copying (if it's indicated) will help you choose the best trader for your budget. Even if the system scales the transactions by correlating the accounts of the copying and the copied ones, some transactions are simply impossible without the necessary amounts on the trading account.
If the amount is not indicated – contact the trader and consult. In extreme cases, you can approximately estimate the amount by looking at the number and duration of the trader's transactions, and the number of transactions in the provided trading history.
Final Words
Many opportunities are open to the investor. He can choose which trader to invest in. It will be the whole amount or a certain part of it (selection of the trading lot). The investor can even choose the days of the week when transactions will be copied and when not. Some traders do not recommend trading at the beginning of the trading week and at the end of it.
Copy trading is an excellent solution for both novice traders and those who simply do not have enough time for active trading. It is also an opportunity to take a closer look at the trading strategies of experienced traders and borrow several effective techniques from them. And in addition, you can communicate with traders, which will also have a very positive effect on your understanding of the markets. We recommend this method and strongly welcome it.