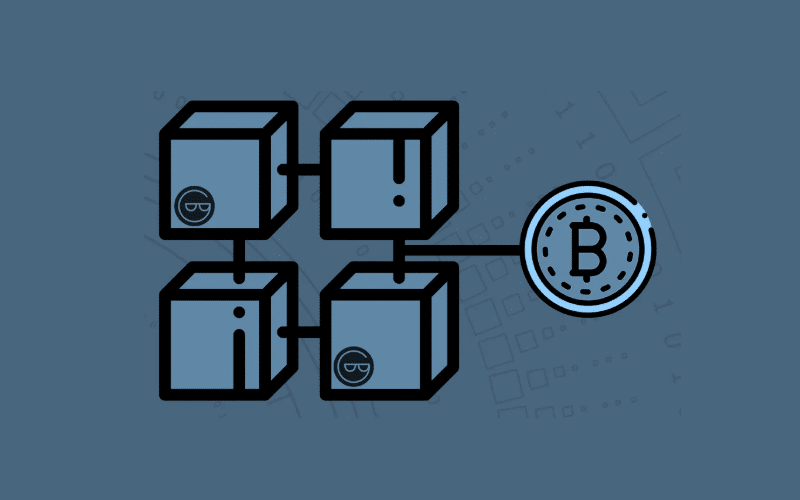 What Do We Mean by Decentralization?
You may have encountered the word "decentralization" when studying about cryptocurrencies. It refers to the process of dispersing power away from the hands of any centralized entity. You cannot find decentralization in existing financial or governmental systems. This is because they are centralized.
In the context of cryptocurrencies, Blockchain, which is the underlying technology, is completely decentralized in nature. It is one of the reasons why investors swarmed towards cryptocurrencies in the first place. All aspects of cryptocurrencies are decentralized, which includes its hosting, data storage, and others.
Why Are Cryptocurrencies Decentralized?
The main aim of cryptocurrencies was to eliminate a single central authority as it exists in all other traditional financial systems. Centralization poses many threats, presenting a single point of failure in the system. Satoshi Nakamoto was the first to introduce Bitcoin as an alternative to government money. This makes it more efficient, democratic, and resilient.
The underlying technology of cryptocurrencies, namely the Blockchain, is the main driver for decentralization. With a multitude of cryptocurrencies released since Bitcoin, the decentralized economy is now huge and still growing.
The advantages of Decentralization for Cryptocurrencies
No Single Vulnerable Point
The way Blockchain technology is built, the failure of one node does not bring down the entire network. The decentralized nature of Blockchain, thus allows cryptocurrencies to be a secure, trusted medium of exchange. Decentralized cryptocurrency exchanges are also very secure, as hackers cannot simply enter the system using a single point of attack.
Advantages To Trading
There are some subtle advantages to trading cryptocurrencies because of their decentralized nature. First of all, decentralized markets such as cryptocurrencies improve transparency between trading parties, without the need to rely on a centralized authority such as a brokerage firm. Additionally, the fact that cryptocurrency markets cannot be regulated to a high degree is seen by many of its users as a good thing. While trading, a decentralized market like this offers traders a sense of security and trust when they're transacting.
From the perspective of the trader, the absence of any centralized authority means that the trading fees involved become significantly less, as no entity is charging traders a commission or fee. Decentralized exchanges do have some trading fees, but they are significantly lower than that of centralized brokers or trading platforms.
Network Ownership Alignment
Blockchain allows economics to be designed into the network. It allows those who contribute to the network to receive an economic stake in it. As the network grows, this becomes more valuable for the users, which in turn incentivizes them to further develop and grow the network.
Features of Cryptocurrency Trading Due to Decentralization 
The primary driver of the cryptocurrency market is decentralization, facilitated by Blockchain technology. This makes cryptocurrency trading unique compared to other traditional markets such as forex and stocks.
Transfer of Asset
We can consider the cryptocurrency Blockchain is a large property rights database. It can easily facilitate the execution and enforcement of two-party contracts on commodities, real estate or automobiles. However, the decentralized nature of cryptocurrency contracts makes them avoid the need for any approval by third parties. As a user, one has complete control over their account's governance, minimizing the expense and time involved in transferring assets.
International Trade made Easier
Due to decentralization, cryptocurrencies are not subject to any fees imposed by a country. No interest rates, transaction charges, or an exchange rate, are regulated by the government authorities. It makes transferring money across borders relatively inexpensive. In addition to this, Blockchain's peer to peer nature lets cryptocurrency transactions stay unaffected by currency fluctuations. This is one reason why cryptocurrencies are not recognized as legal tender on any national level in the world.
Fewer Risks for Vendors
Merchants have significantly fewer risks if they accept payments in cryptocurrencies such as Bitcoin. This is because transactions cannot be reversed in Blockchain. Additionally, the transaction information does not carry any personal information, making it more secure. From the seller's point of view, this makes them more protected from fraudulent activities.
Fees for Transactions
Cryptocurrency transactions take place directly between two parties within a peer to peer networking framework. This cuts out the middlemen such as legal representatives, agents, and brokers as in the case of normal business dealings. We get greater accountability between the two parties, less confusion, and have increased transparency over auditing trails.
Cryptocurrencies like bitcoin receive their compensation from the cryptocurrency network itself. This is why transaction fees don't apply. There are some fees involved when one uses third party software such as cryptocurrency wallets, but that too is much less than traditional transaction charges.
Transaction confidentiality
When making transactions through cryptocurrencies, a one-time exchange between two parties is made after mutually agreeing to some terms. The exchange of value of information involved is done one a push basis. This means that the sender transmits exactly what they want to send to the recipient and nothing more.

Because of Blockchain's decentralized nature, each participant's financial history is guarded, protecting them from the risk of fraud or identity theft. The threat exists in the case of more traditional cash or credit system, where participants have to divulge their entire transaction history and other details to a third party.
Conclusion
Traditional financial systems have had tight control over money by using centralized financial environments. Many see this as a way to have greater control over the financial aspect of an individual's life. With the growth of cryptocurrencies and decentralized networks, the traditional financial system has in many ways, been disrupted. In today's world, cryptocurrencies offer diverse and transformative, cutting edge advantages over traditional financial systems.
They have become an almost advantageous vehicle for value storage as the total number of any cryptocurrencies are limited. Further advancements include the introduction of stablecoins, which are digital money pegged to a commodity or currency such as the dollar or gold. All of this points to an exciting future, where the decentralization of cryptocurrencies plays a major part.