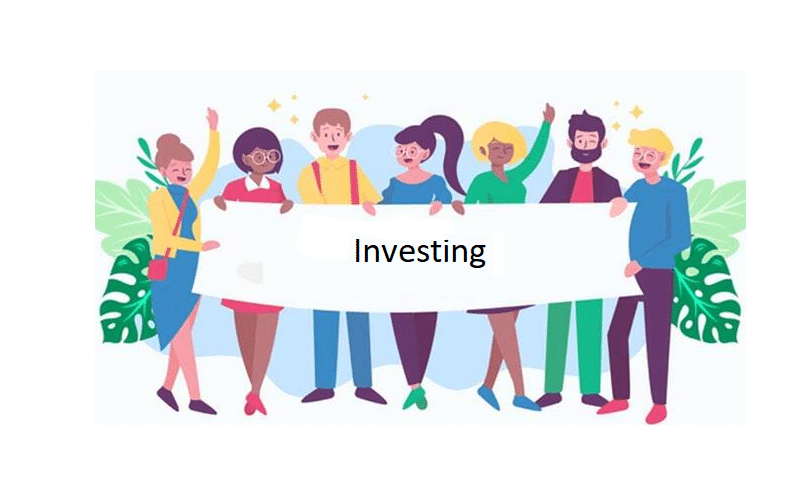 Millennials are individuals born between 1981 to 1996. They are arguably one of the largest, most diverse, and best-educated generation in modern history. However, issues such as budgeting, retirement, and financial planning still remain a challenge for this group, one which they must take.
Why Should Millennials Be Concerned About Investing?
Millennials have gone through the economic turmoil due to the recession, which has contributed to their generally negative perception of investment. However, analysts agree that not investing money is a bigger, riskier mistake. By investing in stocks earlier on however, millennials can watch their money grow over a longer period of time, as the stock market rarely stays down for a long period of time.
Investing money from a young age has its advantages for the millennials, including what is known as the wealth snowball effect. Compounding allows them to earn interest on their own investments, earning interest along the way. This will allow them to build a greater balance over time without much extra investment.
Steps Millennials Can Follow for Investing
In 2020, millennials have a myriad of investment trends which they can use to understand the value of their investments and deepen their financial literacy. Whether one follows a passive or active approach, there is some common investment advice that all millennials can follow.
Increasing Your Wealth Creation Potential
Investors have varied financial backgrounds with everyone having their individual goals. Thus, no one can prepare a general roadmap suited to all early-stage investors. Thus, to become an educated investor, millennials have to be aware of their personal goals first. They should concentrate on forming a long-term investment outlook instead. Part of that can be achieved by building up a social network. This allows a way for people to access feedback and collaborate between themselves. Working together as a community and having a large diversity in opinions is one of the easiest winning strategies there is.
Go for Index Funds
Among all investment options, index funds involve low costs and negligible management fees. Millennials can start investing in these funds from as little as $5 through a number of online brokerages. Because they are cash strapped all the time, indices can provide them the ideal path towards wealth building.
There's no denying that there are risks involved in investing in index funds. However, they are a safer option for individuals with low-risk tolerance. For millennials, this is crucial as it means that their losses are minimized when if there are violent stock market swings.
There is no single appropriate strategy for investing in indices. However, many recommend the dollar cost average method. This involves the regular allocation of a particular dollar amount towards your investments. For millennials, dollar-cost averaging can reduce existing volatility.
Handling Debt
If an individual is burdened with heavy debt, it becomes difficult to build up wealth. This is something many millennials face, who are already burdened by liabilities, making it difficult and nearly impossible for them to save. Some of the most prevalent financial burdens that millennials face include credit card debt., student loans, and auto loans. But this should not deter them from realizing the advantages of investing in the long-term provides. They should regularly put away a small portion of their income towards that.
Many individuals think it is better to pay off the entire debt before they start investing. While this is one of the toughest things to achieve, millennials can simply combine the two as an alternative. They should approach their debt in such a way that it balances both their existing as well as future requirements.
Go for Individual Stocks
Active investors who have the free time to be attentive with their portfolio usually select profitable companies. This can be a demanding, time-consuming process that many millennials can shy away from. However, with the emergence of robo-advisers in the market, millennials can use intuitive mobile platforms to trade on the go. Some robo-advisers even provide fractional share purchasing. In general, millennials now have the power to access information and various investment methods directly from their laptop or smartphones. Thus we see this shift from more traditional financial advisors towards a more self-directed approach such as the use of robo-advisors.
Best Investment Options for Millennials- RoboAdvisors
As mentioned before, RoboAdvisors have emerged as one of the most helpful investment tools for the general public. However, there are some RoboAdvisors that provide flexible options millennials desire.
WiseBanyan
WiseBanyan is a Robo-advisor with a very low minimum investment requirement at just a dollar. It also provides free account management. Millennials can access up to thirty distinct investment options for a monthly fee. Another attraction is the tax protection package they provide, which just costs 0.25% in fees.
Betterment
Betterment is a goal-based robo-advisor and has no minimum investment requirement. This makes it ideal for millennials who are short on extra cash but want to invest anyway. Apart from offering free account management, it also offers socially responsible investing portfolios. When signing up, Betterment provides three choices for new users to help them to begin investing.
Stash
Stash is an app that will allow millennials to invest in either a brokerage account or a Roth IRA for just five dollars. It includes 30 Exchange Traded Funds in its offerings, with customization available. Millennials are generally more environmentally conscious compared to other generations. Stash has a unique feature catered towards these groups of millennials, where they can invest in environmentally friendly companies.
WealthSimple
WealthSimple is a robo-advisor for digital investment management. It takes care of everything millennials need, including socially responsible investing, dividend reinvesting, automatic portfolio allocation, and automatic rebalancing just to name a few. It's ideal for millennials as it manages a user's first $5k for free.
Conclusion
As one grows up, their investment scenario becomes nuanced because of the various life decisions one needs to take, such as marriage, planning for children, and retirement. Thus, it is always advised for individuals to focus on investing from a younger age. Millennials, who have become more tech-savvy and financially conscious, are seeking out newer, innovative ways to invest in markets.