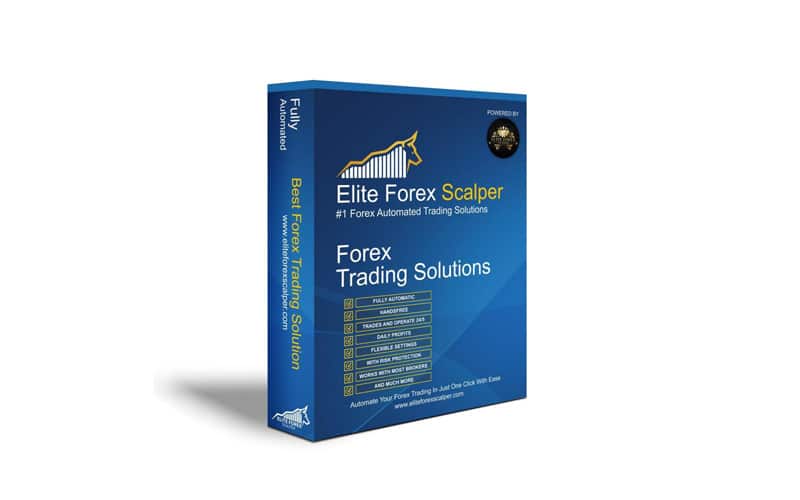 We'd like you to read a review about Elite Forex Scalper that was designed by an Elite Forex group. We can trade Forex, "Beyond Limits."
Is Investing in Elite Forex Scalper a Good Decision?
We don't think investing in Elite Forex Scalper is a viable option. We analyze presentation and trading results and found that there are Grid and Martingale strategies on the board.
Company Profile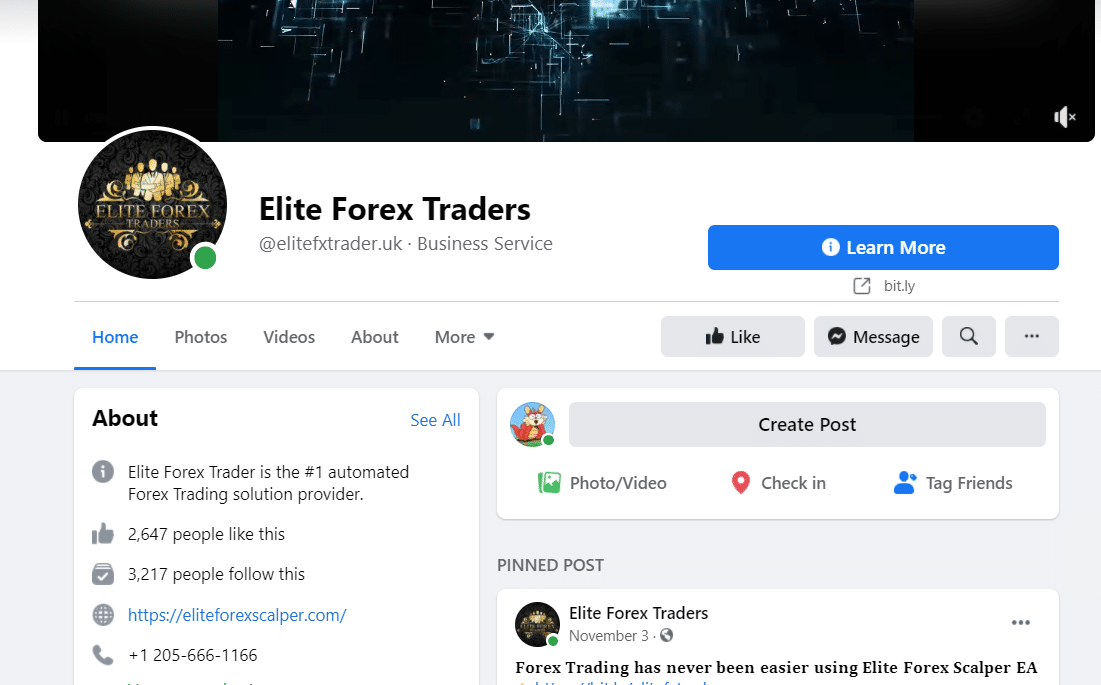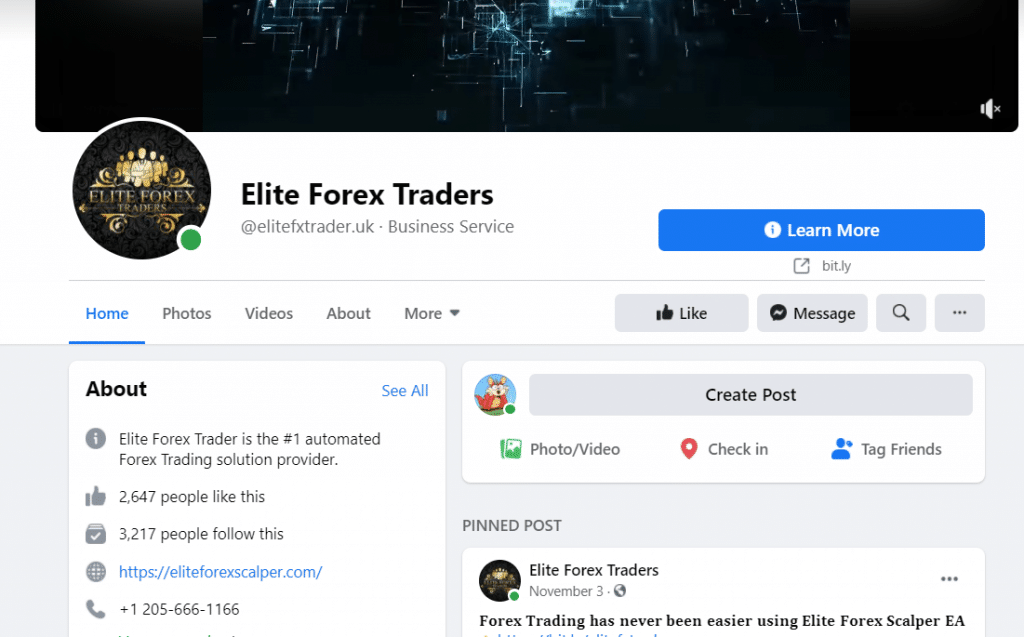 The company works from the UK. There are over 2647 followers on Facebook and 3217 likes.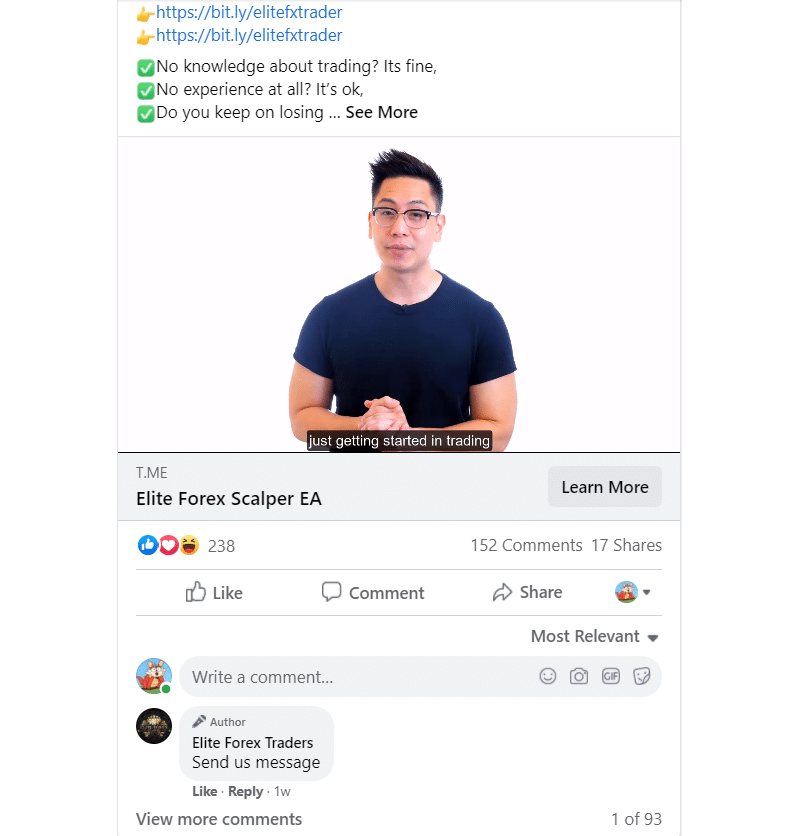 There's a promo video from November 3, 2020. People actively discuss it and share opinions. The post has 238 reactions, 152 comments, and 17 shares.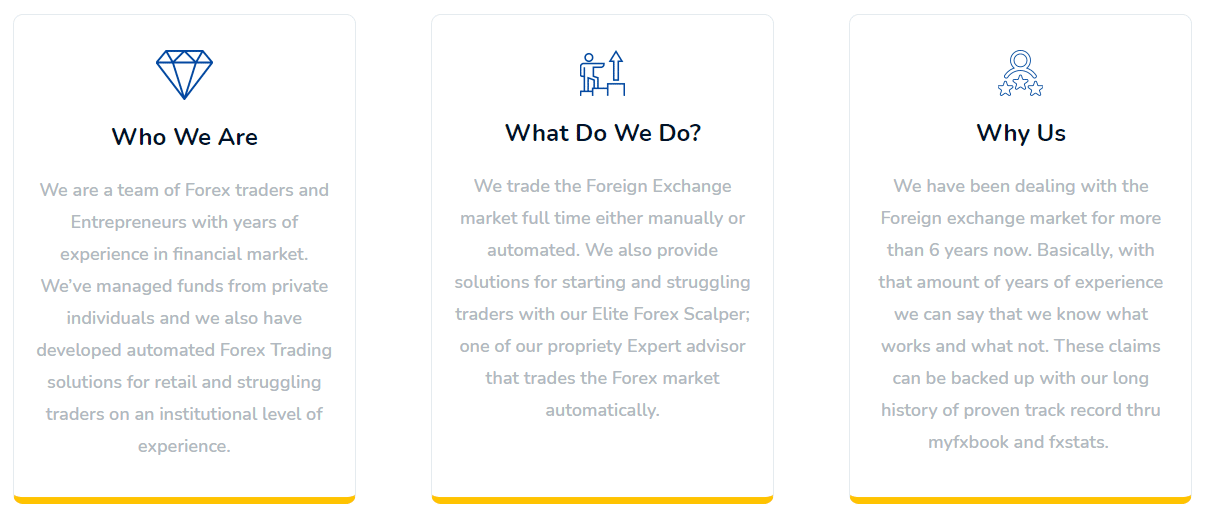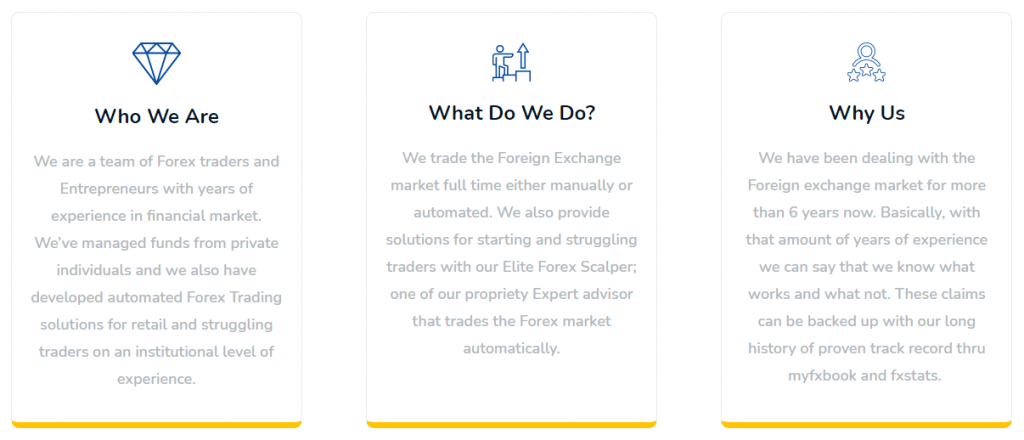 The company stands for everything good against everything bad. There's nothing new.
Main Features
Let's talk about features:
The EA trades fully-automatically.
It works with human-kind emotions.
It can work only on the MT4 platform.
The robot combines Scalping, Hedging, Grid, and conservative Martingale strategies.
The robot fits professional traders as well as beginners.
It works with most brokers.
There's protection from High-Impact News.
The developers provide a Telegram channel to communicate.
The leverage should be 1:500.
The minimum margin requirements are $300-$500.
The optimal account balance is from $1000 to $3000.
VPS is required for 24/5 trading.
Price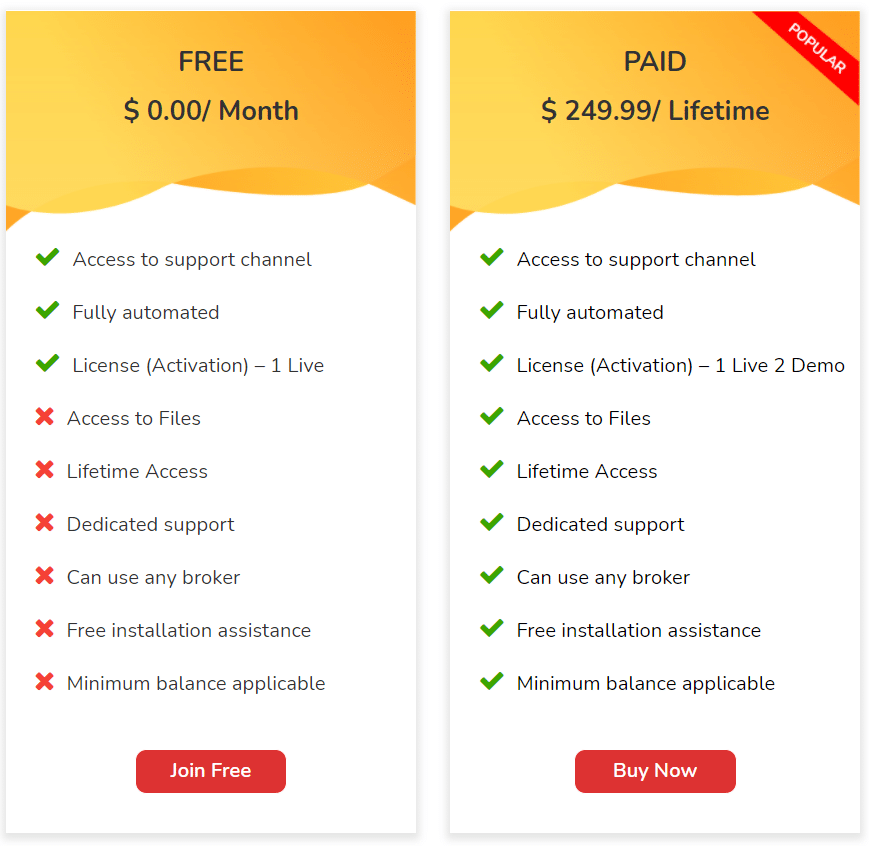 To get the EA for "free," we have to register an account using their referral link on one of the brokers and fund it at $3000.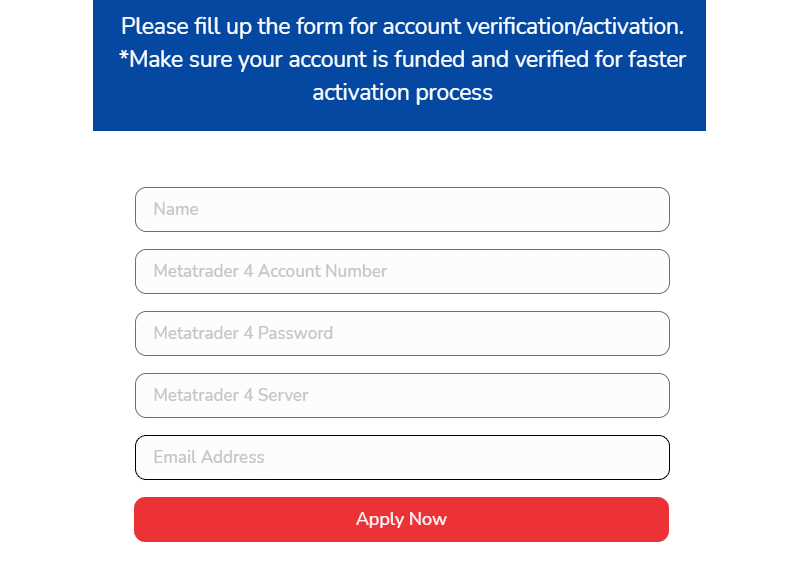 Then we have to fill the form to confirm all steps. The Free pack allows trading only on one real account, so we won't test in on the demo one. We'll get access to a support channel. The EA costs $250 for a lifetime. It includes one real and two demo licenses, access to files, dedicated support, broker-free, assistance with installation, no minimum balance requirements.
Trading Results
The vendor provided fourteen widgets with verified trading results.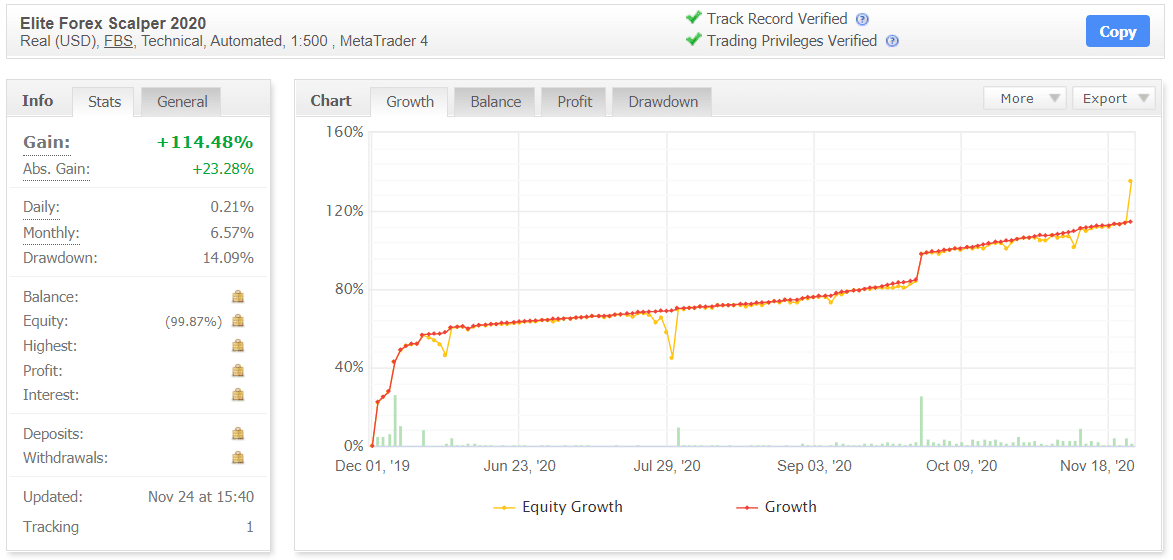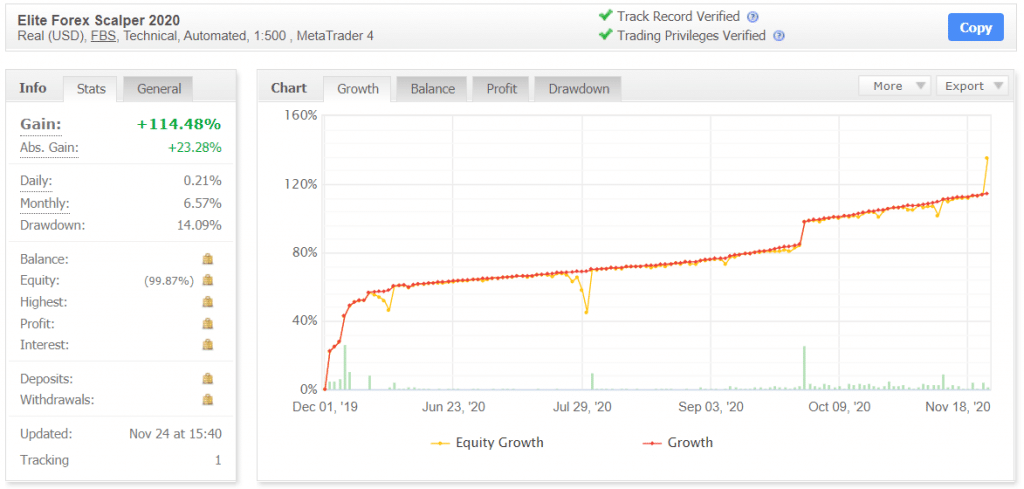 The robot trades on a real USD account on FBS. It uses technical indicators to trade automatically with 1:500 leverage on the MetaTrader 4 platform. The account has a verified track record, but at the same time, there's a huge lack of information because it was hidden. It was created on December 01, 2019. Since then, the absolute gain has become +114.48%. An average monthly gain is +6.57%. The maximum drawdown is 14.09%.


The EA closed 6059 deals with 5790 pips. An average win of 17.62 pips is more than two times less than an average loss (-40.60 pips). The win-rate is 73% for Longs and 68% for Shorts. An average trade length is over seventeen hours. The Profit Factor is 2.39.


Only from results, we know about symbols the EA works with: EUR/USD, GBP/USD, and a little bit Gold.


The robot focuses on trading European session trading hours.


Forex Elite Scalper trades all days equally.


The EA works with the lowest possible risks to the account balance.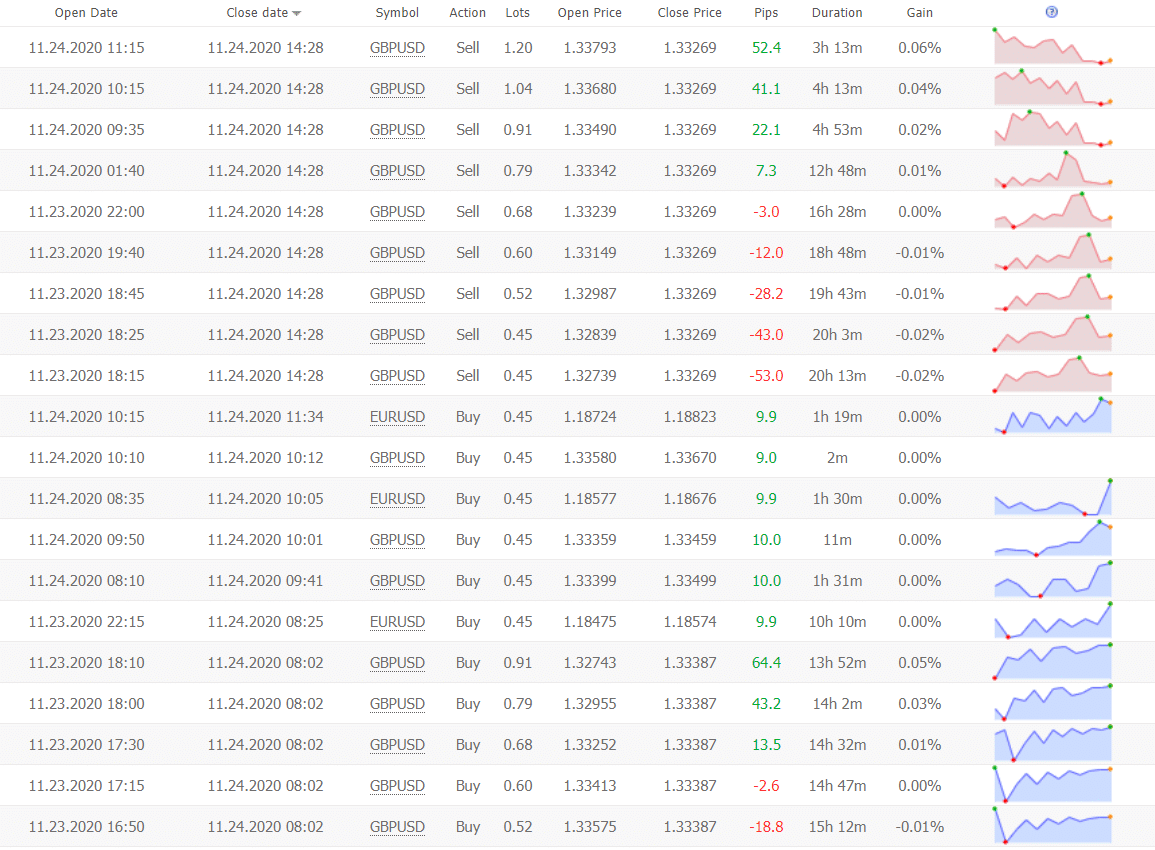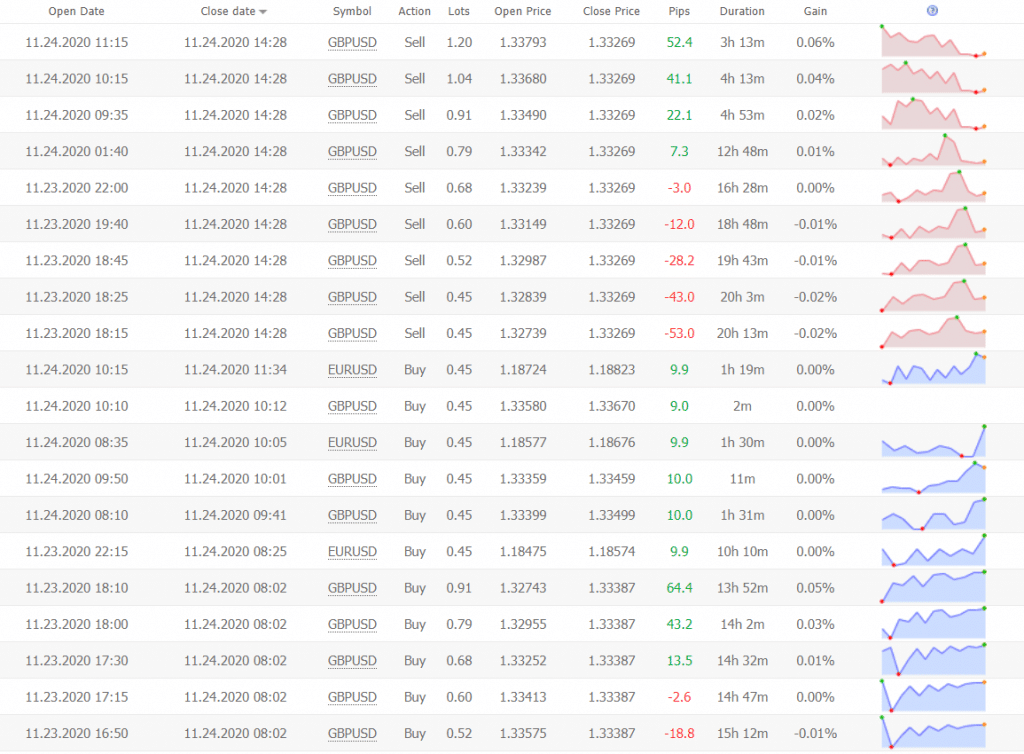 The robot uses a huge Grid of orders (9 deals), placing them with Martingale Lot Sizes. It's such a risky behavior for a scalping robot.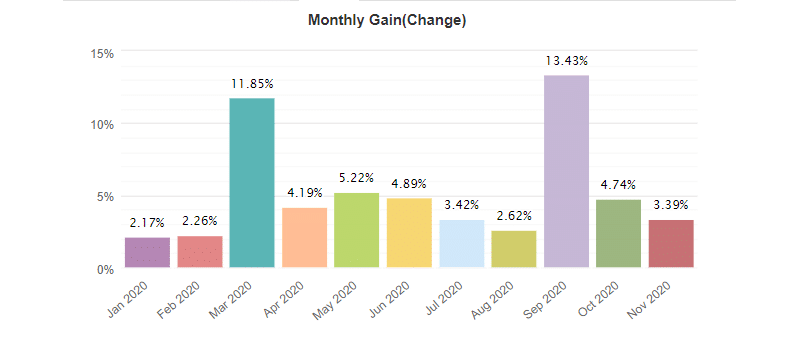 During the low-risk trading periods, the EA has provided 3%-5% of the monthly profits.
People's feedback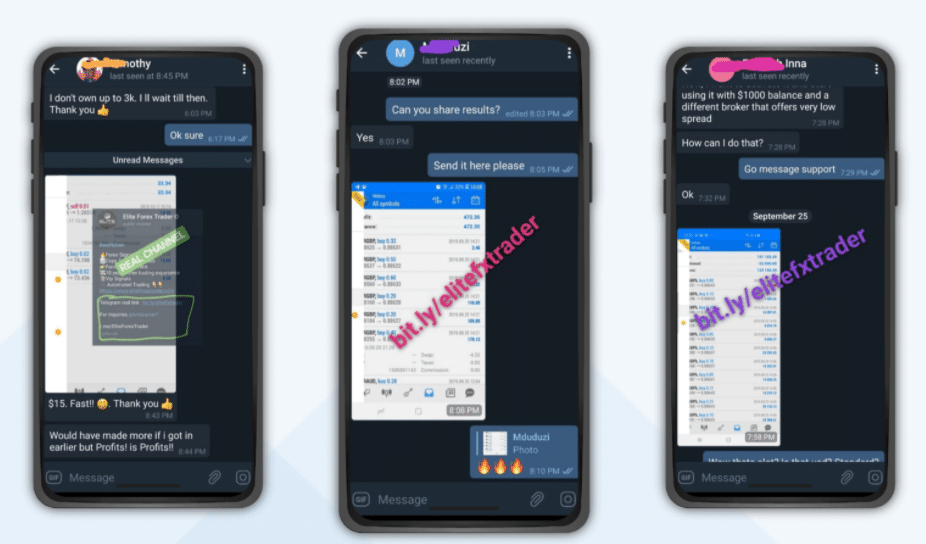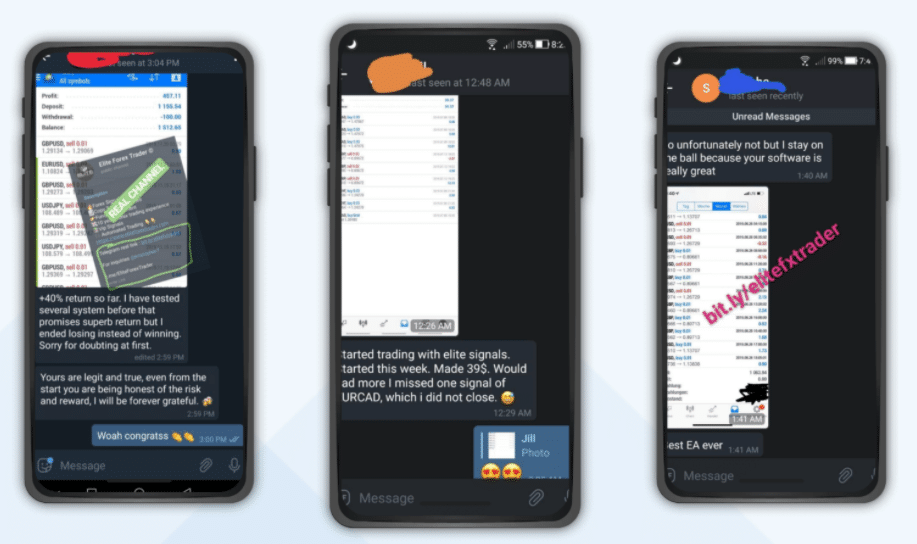 The presentation is featured only by positive comments, testimonials, and profitable screenshots.
Summing Up
Strategy – score (2/10)
Functionality & Features  – score (4/10)
Trading Results – score (8/10)
Reliability – score (5/10)
Pricing – score (4/10)
Conclusion
Elite Forex Scalper is a scalping robot that uses a whole pack of risky strategies like Grid, Hedge, and Martingale. As for scalping software, it is so much. The presentation didn't provide answers to many questions like settings, expected profits in pips for every symbol. The EA works with only EUR/USD and GBP/USD. Pairs tell us that the system can use Breakout as an additional strategy. For now, there's a lack of information and data about the EA's settings, strategy, and performance.