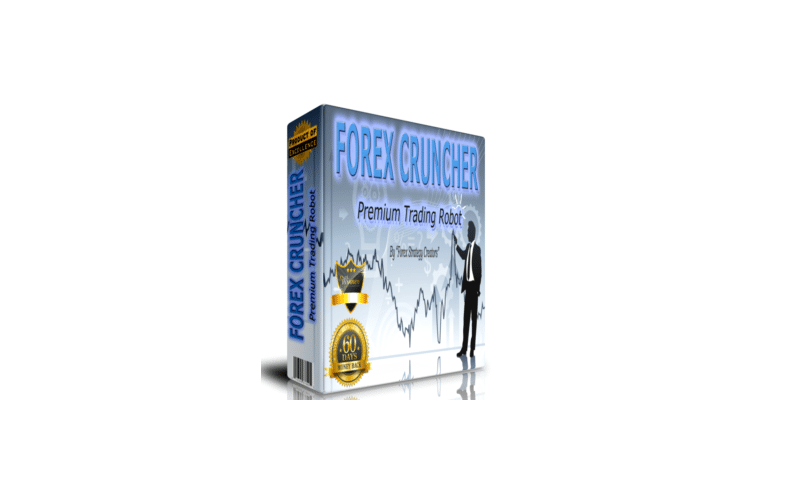 According to the website, Forex Cruncher is a "premium trading robot" designed to make over 300% in the 4-month segment. The developers of this trading software claim that it started as their dream to become financially free. As a result, they have designed a new Forex robot that promises safe and stable growth of the trader account.
Today in this Forex Cruncher review, we will be analyzing the trading performance results, price, vendor transparency, and key features of this EA to help you decide whether it is a good investment solution.
Is Investing in Forex Cruncher a Good Decision?
No. We do not recommend traders to invest their money in this EA. Our assessment and verdict are based on:
The company has not disclosed its headquarter location.
To get in touch with support, traders need to fill out a simple contact form on the seller's website. It is not a convenient way of communication.
The customers' reviews written on their platform seem cherry-picked and nothing that creates confidence. There is no way to check out whether they were written by real investors.
No real trading results provided.
Company Profile
The developers of Forex Cruncher expert advisor fail to provide us with any information about the people who stand for this EA. We know that ForexStrategyCreators have over 18 years of trading experience in the Forex marketplace and over 1,852 clients. Neither of these numbers is substantiated and having no way to get in touch with their clients makes it impossible to check out the veracity of claims.
To contact Forex Cruncher support, traders need to fill out a contact form on their website.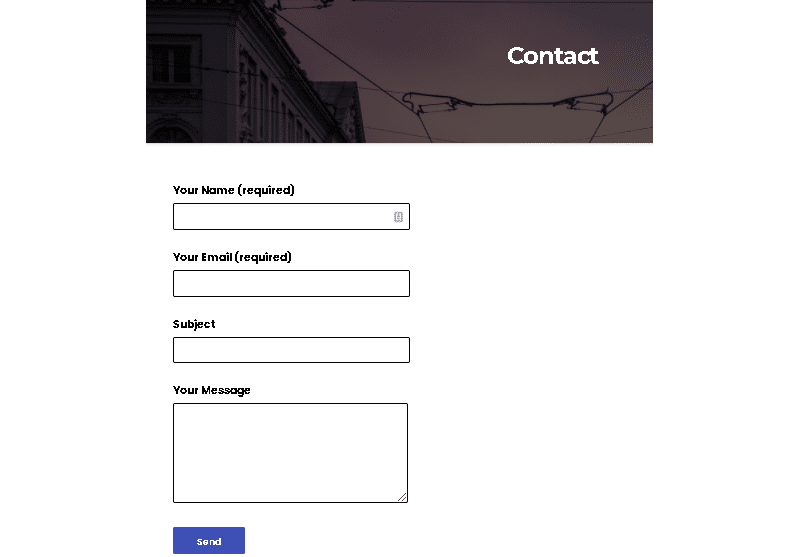 Main Features
The ForexStrategyCreators team points out 11 key features that make their product stand out from its competitors.
They tell us that their automated trading tool excludes trading in the market in the gambling style, "outstanding" risk/reward ratio, consistent profit since 2000, and money management system. They also emphasized their unique breakdown algorithm, low drawdown, and tick data testing with 99% accuracy.

They convince traders that their trading system is designed to provide "sage and stable growth of your account". The team behind this EA explain that the reliability and effectiveness of their robot are based on:
Completely safe trading approach, which excludes Martingale
No lagging indicators
Stop loss on every trade
Price action trading strategy
Strategy Explanation
The developers tell us that the system will be open for bidding at a time, combined with a hard stop loss and their unique breakout-algorithm based on the price action foundation "to trigger the entry of a trade". They claim that thanks to their risk-reward ratio of 1:2 аnd genuine money management system trader's capital is always protected.
Price
The EA is priced reasonably at $99 for a lifetime membership. The vendors also tell us on their sales page, that their product comes with a $100 discount. They also add that soon the price will rise to $199, thereby convincing their clients that it is the best time for a purchase. Oddly, but we visited this website several months ago and saw the same price offer. Therefore, it is easy to assume that it is just a marketing mechanism to attract new customers and sell out their product.
We do not like that the vendor fails to provide a detailed explanation of what traders get when they buy this software. They only tell us that after a purchase, a trader will receive an email requesting to fill out the needed information to secure the software for the trader's use only. Forex Cruncher also comes with free installation and a user manual of how to trade with this EA. However, the devs fail to provide one of the most important information: how many licenses traders get with this robot.
Trading Results
The devs share multiple aggressive screenshots that show the trading results of their software from January 2012 to October 2018. However, we cannot rely on simple images that cannot be verified.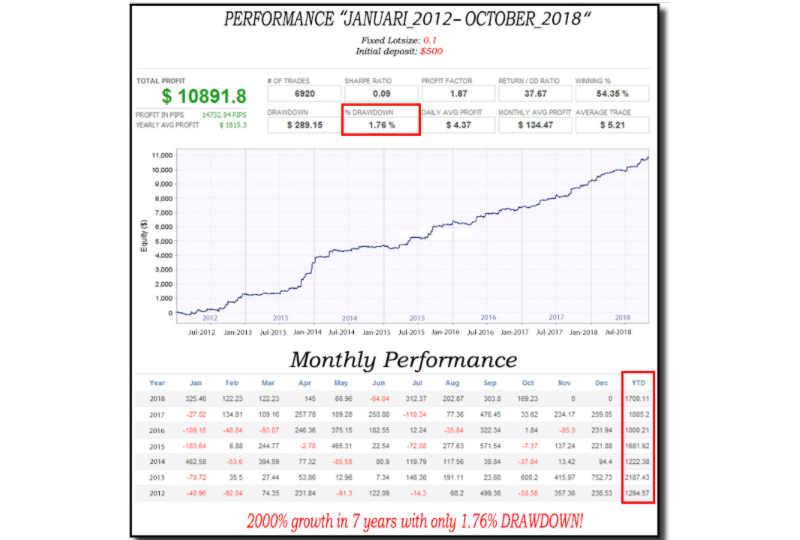 If these backtests were completely transparent, we could not rely only on them, because there is no data since 2019 till the current days. Therefore, we appreciate when vendors provide live trading results verified by third party websites (myfxbook or fxblue). Unfortunately, despite aggressive promises, we have found no live trading account on the Forex Cruncher sales page. It is a red flag for Forex Cruncher EA.
Forex Cruncher Review Summary
The developers of Forex Cruncher do not provide any live trading results or detailed trading strategy explanation. It is impossible to trust vendors who are not 100% transparent with their clients. That being said, we have no reason to take the Forex Cruncher EA seriously.