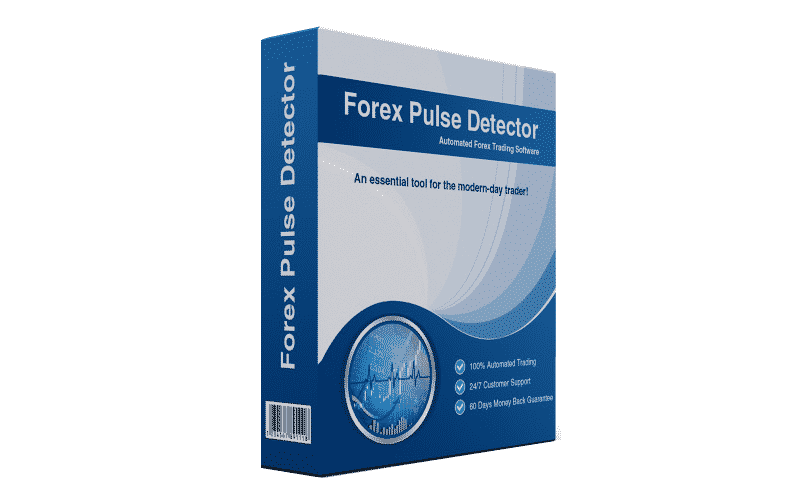 Forex Pulse Detector is a trading solution that has a well-written presentation. The system is a part of the Automated Forex Tools brand. We can "take advantage of the market impulse." There's a timer to claim a discount.
Is investing in Forex Pulse Detector a good decision?
It's hard to tell for sure. The system works with less than 1% of the monthly profit. So, it can make less than $10 on a $1000 account a month.
Company profile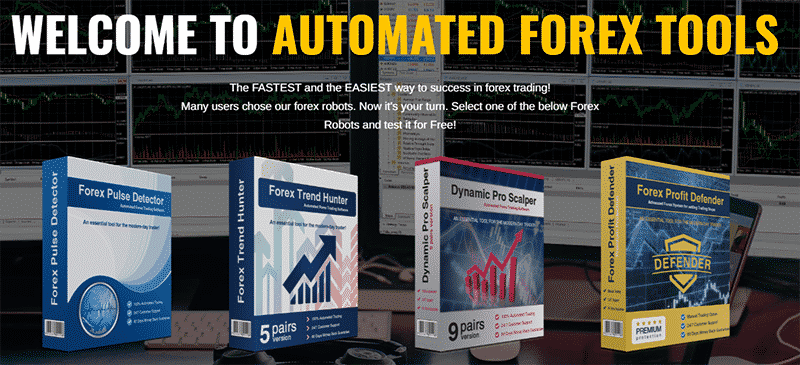 There are various products in the portfolio. The company is in the top-10 by well-knowing. They have great support either.
Main features
We have the list of settings, details, explanations and other intel.
The advisor works for us on a terminal automatically. It opens and closes orders.
We are allowed to work with GBPUSD and EURGBP cross pairs.
Indicators behind the system check where the market goes in every single moment.
The robot can trade other pairs after proper customizations.
We should work on the M15 time frame.
It traded frequently on the terminal.
It can be used on the low time frames as well.
We are allowed to open trades manually or manage open orders.
It can be used on PC and Mac.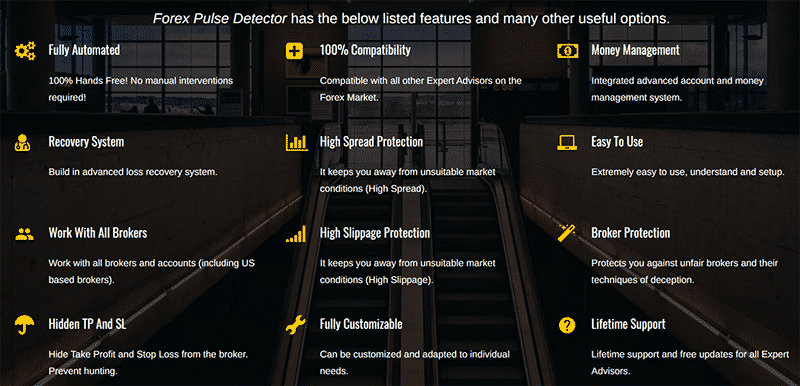 We may like to use Martingale.
The advisor can work with any broker.
The system covers SL and TP levels from the broker eye.
Our orders will be protected from high slippages and spreads.
There's a money management system behind it.
It's easy to work with.
The support is 24/7.
We should have at least $1000 on the account.
Price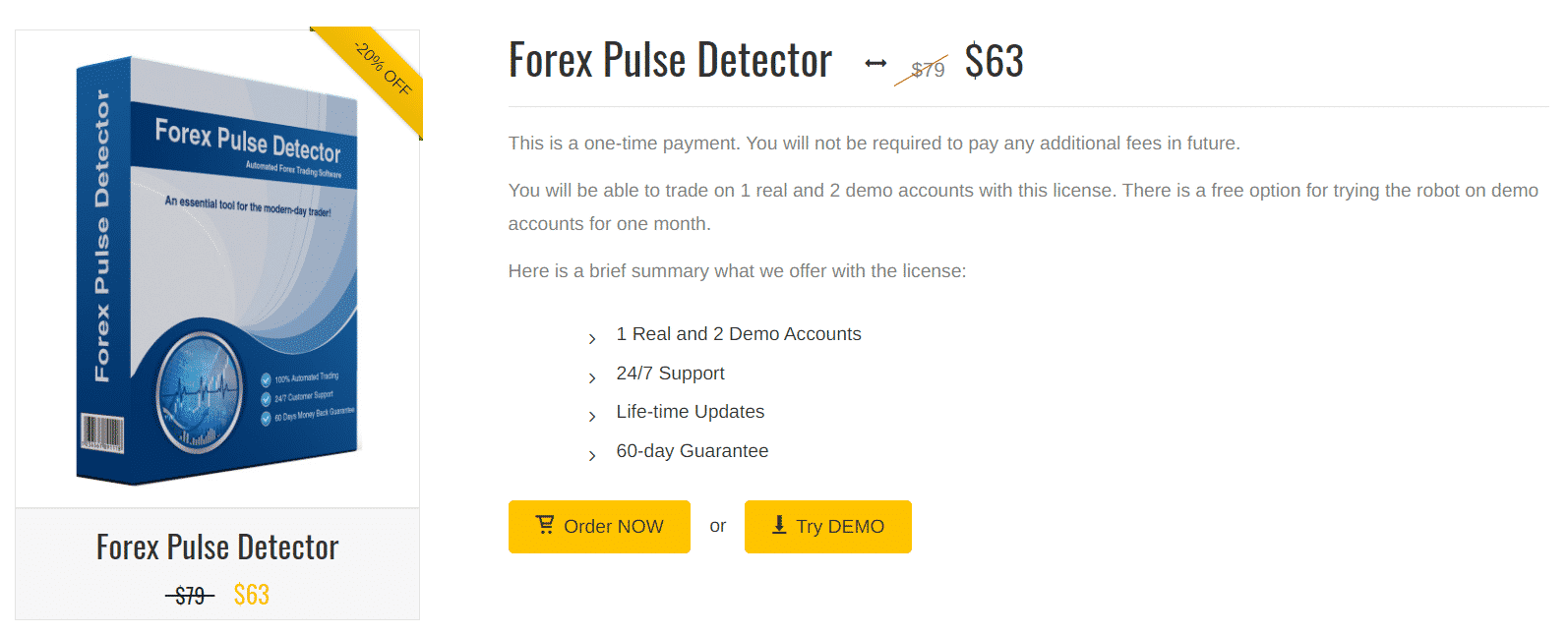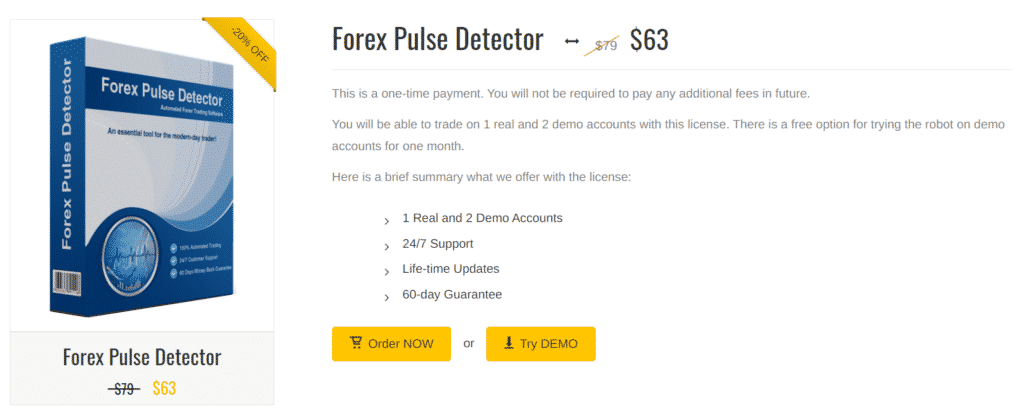 Forex Pulse Detector is available for as low as $63. The pack includes a single real license and two demo ones, 24/7 support, lifetime updates, and a 60-day money-back guarantee.
Trading results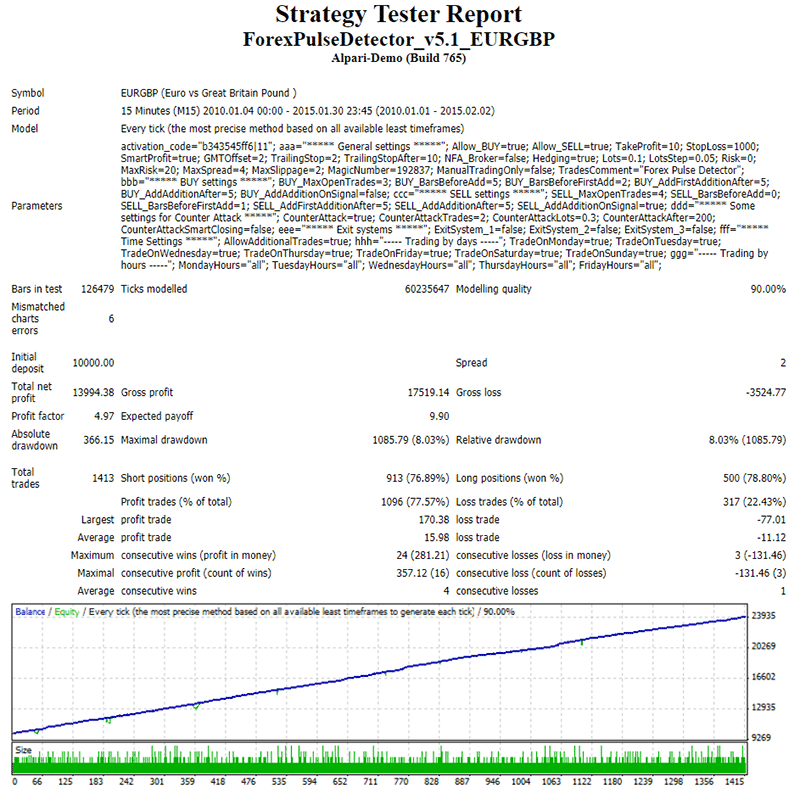 We've got a EURGBP backtest on the M15 time frame based on the five years of the tick data. The modeling quality was 90.00% with 2-pip spreads. An initial deposit was set at $10,000. It had become $13,994 of the total net profit. The profit factor was 4.97. Forex Pulse Detector has closed 1413 deals. The win rate was 76% for shorts and 78% for longs.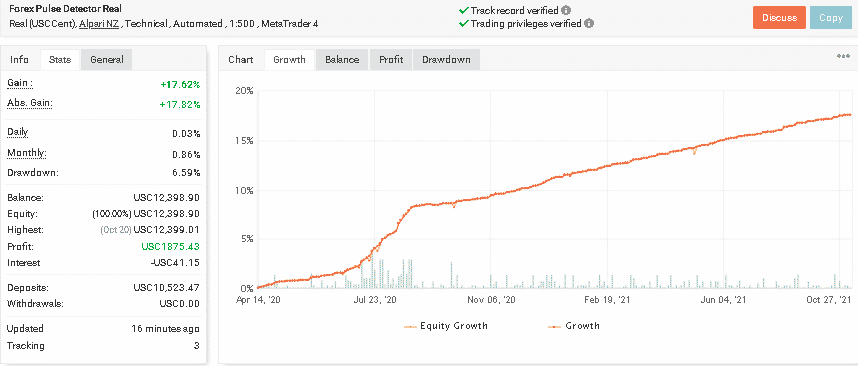 The advisor has its own real account where it shows that the system can make profits working under real market conditions. The robot runs a real USCCent on Alpari NZ with 1:500 leverage on the MT4 platform.
The account has a verified track record and trading privileges verified as well. It was created on April 14, 2020, and deposited at 10,523.47 USC. Since then, the absolute gain has become 17.62%. An average monthly gain is 0.86%. The maximum drawdown is 6.59%


Forex Pulse Detector executed 492 orders with 829.2 pips. An average win is 13.84 pips when an average loss is -22.63 pips. The rate of wins is 70% for longs and 65% for shorts. An average trade length is 14 hours and 34 minutes. The profit factor is 2.33.


The advisor works with GBPUSD on this account. The system closed five times more orders in a short han in a long direction.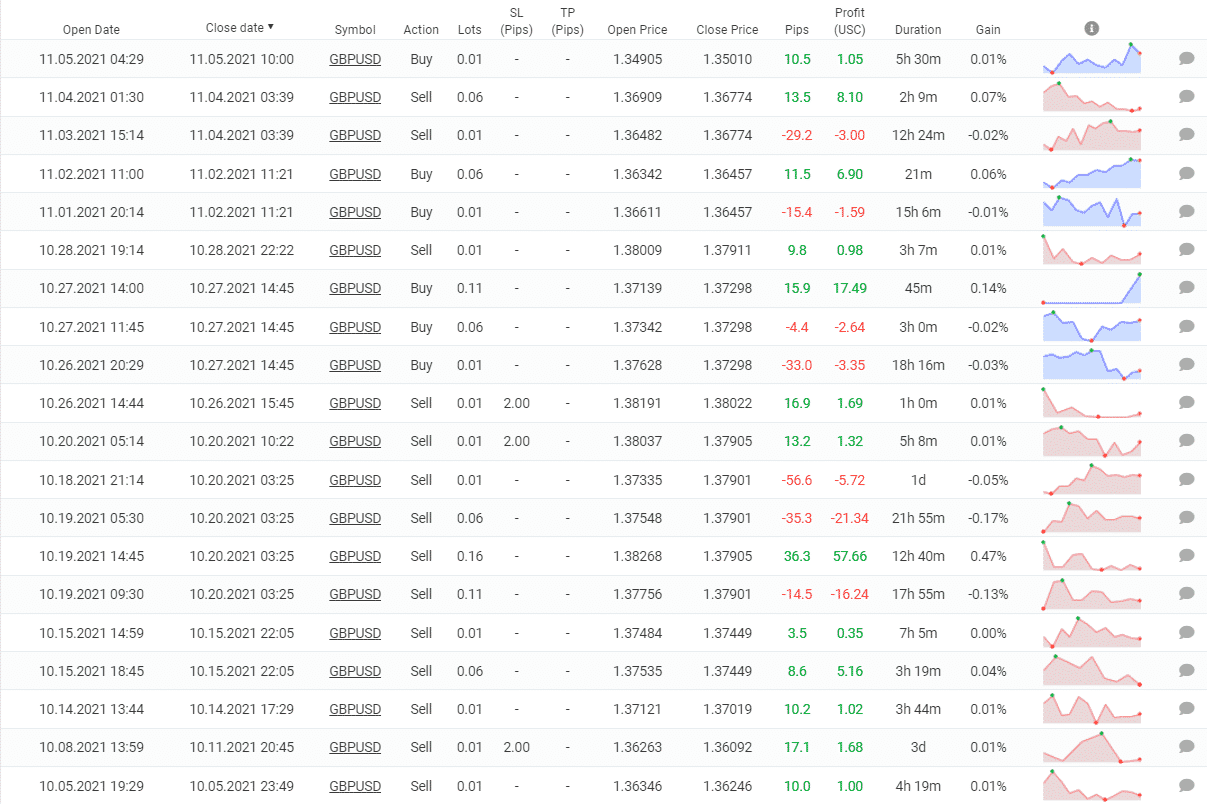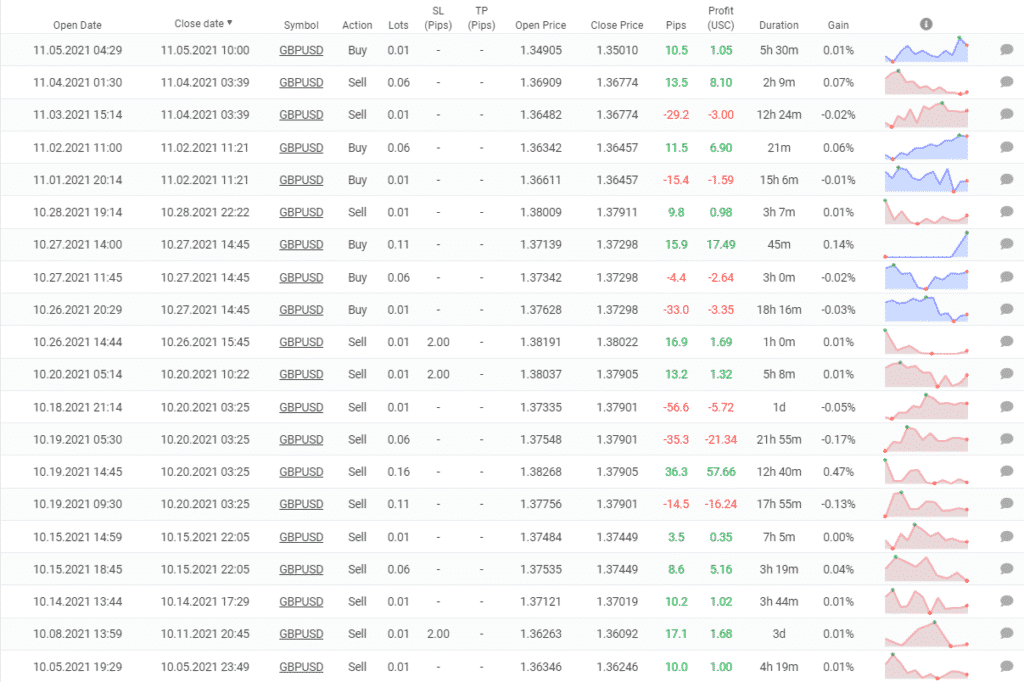 We may note that the robot executed orders with x16 Martingale. This trading approach is extremely risky and can easily ruin this trading account.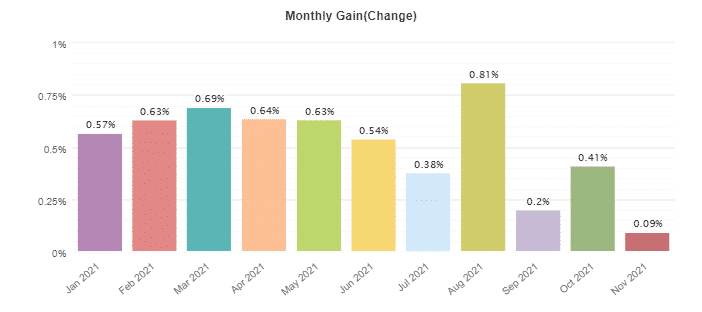 The advisor didn't lose any month this year. So, it's good.
People feedback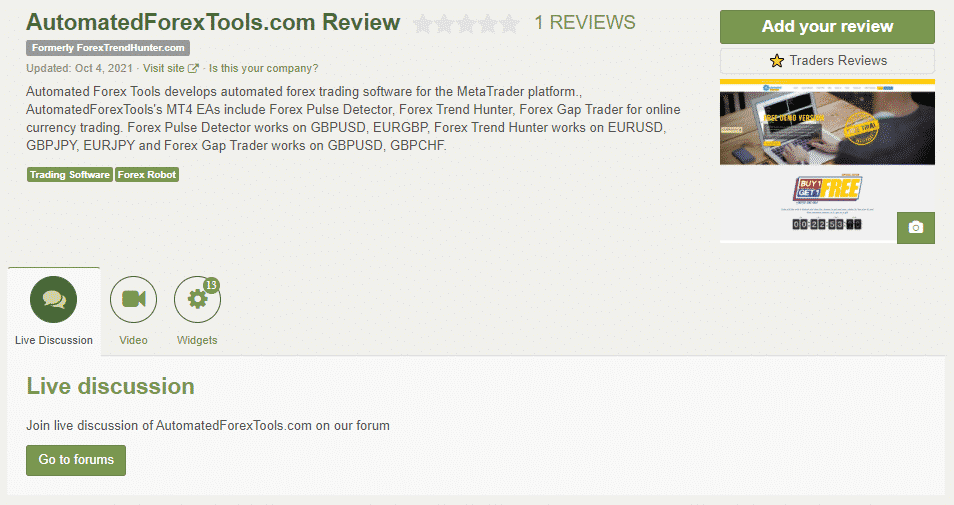 There is an Automated Forex Tools' page on Forex Peace Army. The clients have written only two reviews.


All testimonials look fake. We can't trust them blindly.
Summing up
Forex Pulse Detector works with an aggressive Martingale. The system is profitable but it's too easy to lose half of the account within a day. We cannot suggest you use it. The developers didn't provide us with much feedback about how the system functions on clients' accounts.