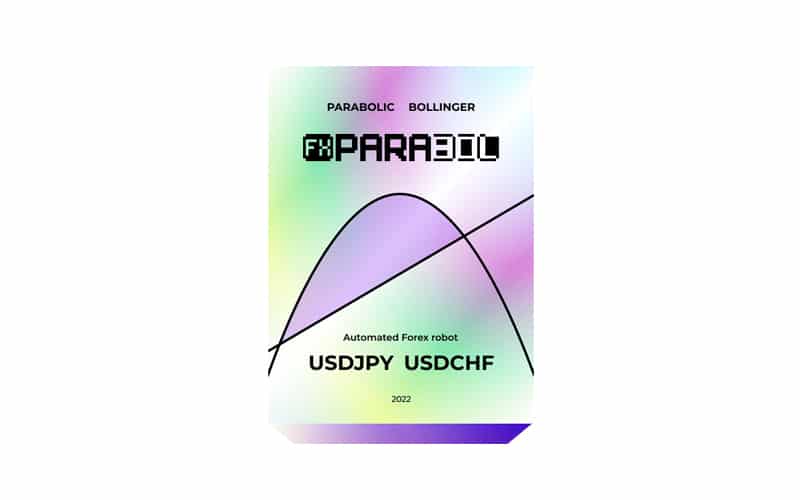 FXParabol is a fully automated trading system whose workings are backed up by verified stats on accounts with real money. The system has also been tested on historical data from 2015/2016 until 2022. Though the tests generated impressive incomes, we noted the EA trades riskily based on the drawdown made. You will get more info on these results and more in this review.
Is investing in FXParabol a good decision?
We have assessed the characteristics of the EA, including its past and present trading data. The findings reveal that it only trades with 2 currency pairs, is reasonably priced, and supports all brokers. The system also works with grids of orders coupled with martingale. These trading approaches are risky and can produce poor outcomes for a trading account in the long run.
Company profile
FXParbol has zero vendor transparency. The people who developed it are anonymous. They don't introduce themselves on the official page. It also seems that they don't want us to know where they are based or the kind of qualifications they possess since this info is also missing.
Main features
These are the key features of the robot:
It can trade on 2 currency pairs; USDCHF and USDJPY symbols.
It supports both the MT4 and MT5 trading terminals.
The system comes with a drawdown control system meant to reduce drawdowns.
It works with all brokers.
There are no limitations on the type of account you can use.
The EA relies on the trend to trade. As such, it uses a combo of Parabolic SAR and Bollinger Bands indicators to identify a market trend. It then does its own calculations to establish when is the best period to initiate trading in the direction of this trend. Losses made are compensated by a special mathematical algorithm incorporated into the software.
Price
A lifetime license for this robot costs $289. At this offer, you will obtain 2 versions of the program that works on the MT4 and MT5 platforms, as well as manage your license online in a personal area. Other additional features you will receive are; a detailed user manual, free updates, a single license, a 30-day refund policy, and qualitative 24/7 technical support.
Trading results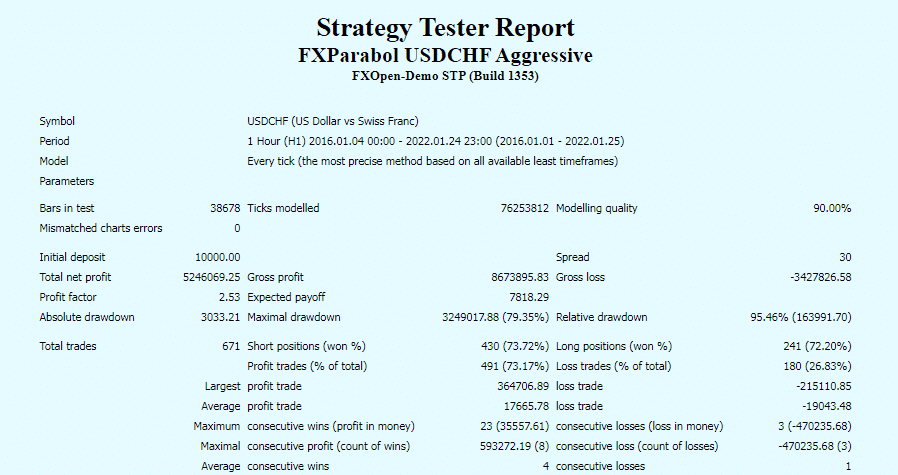 This is a strategy tester report illustrating the outcomes that the EA generated when the devs put it on simulation using 2016 to 2022 historical data. According to the findings, a total net profit of $5246069.25 was realized from a $10000 deposit. A total of 671 trades were completed on the H1 chart, also leading to a profit factor of 2.53. A huge drawdown of 79.35% was generated, meaning the system traded with a lot of risks.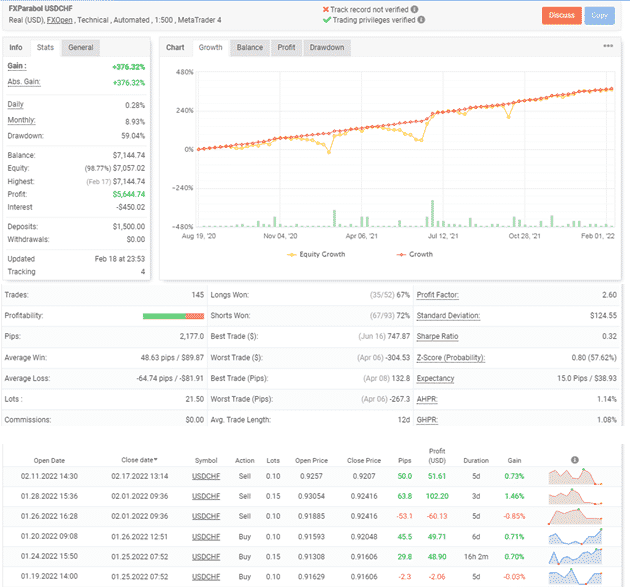 We have a live account on Myfxbook that has been making a daily profit of 0.28% and a monthly profit of 8.93% monthly from August 2020 to date. Cumulatively, the account has attained a total gain of 376.32% after making a profit of $5644.74 from a $1500 deposit.
There are 145 trades completed so far with a 2.60 profit factor. More losses than wins are recorded, given that the average win (48.63 pips) is lower compared to the average loss (-64.74 pips). The win rates for long and short positions are 67% and 72%, respectively.
As per the trading history, the EA works with grids of orders and martingale strategies. Substantial profits were made from some of the executed trades.
Customer reviews
No reviews are available for this system on any of the reputed sites like Forex Peace Army, Trustpilot, or even Myfxbook.
Summing up
The EA has earned a good income for the owners and has recovered the money invested within 18 months of live trading. However, the grid and martingale strategies being applied present significant threats to the account. As we have seen, the robot has already begun making more losses than wins, which have led to a huge drawdown.