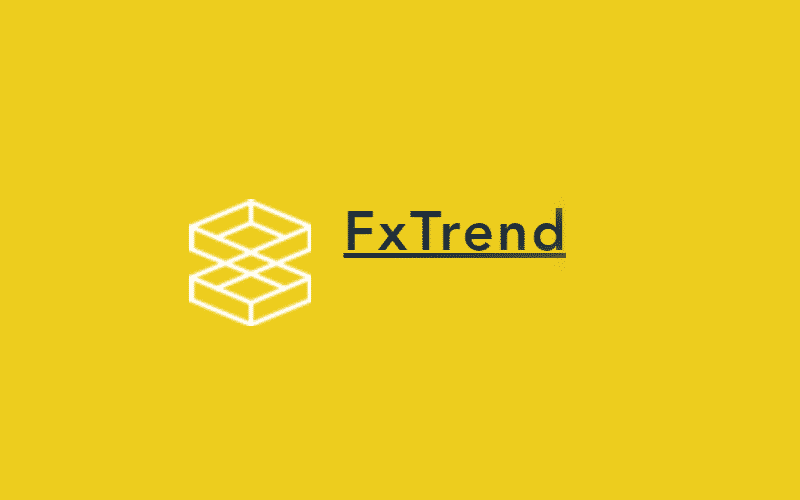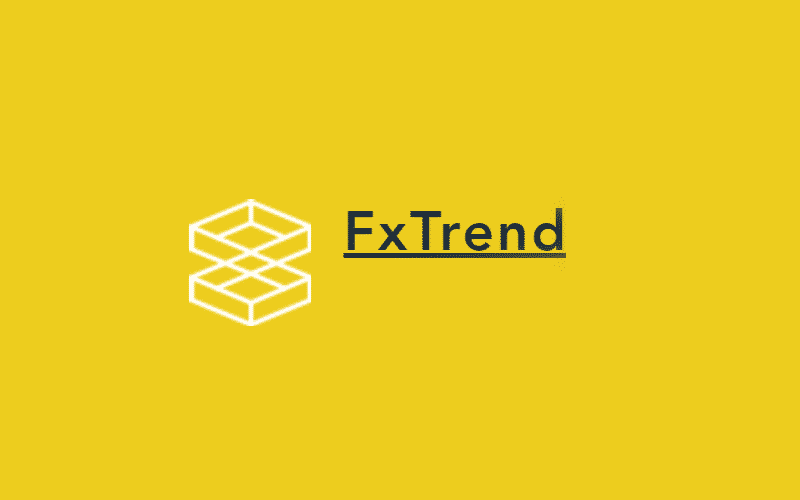 FXTrends is a signal service company that generates the signal using its own trend-trading software. The main statement tells us that it's "The Best Forex Copier ever." We can start convincing this by checking trend results via a widget or watching a video.


Is Investing in FXTrends a Good Decision?
The robot uses a Grid of orders. As for the copy-trading service, it's not a desirable strategy because it's involved in high-risk trading.
Company Profile
FxTrends is a trading name and member of Traders for Fair Trading Ltd (09181896) that was registered in England & Wales.

However, the company uses a Gmail service to contact people, so we can't be sure that they're a real company.
Main Features
There is an acceptable list of features:
The company has over 10-year experience in trading and making profits.
The copy-trading services provided over 100,000 pips.
We can copy-trade signals from the master account to ours.
We don't need to do anything else because the deals will be run automatically.
We can expect to receive over 2000+ pips monthly.
The robot can provide us with up to 15 trades a day.
The accuracy rate should be approximately 90%, but it is 70%.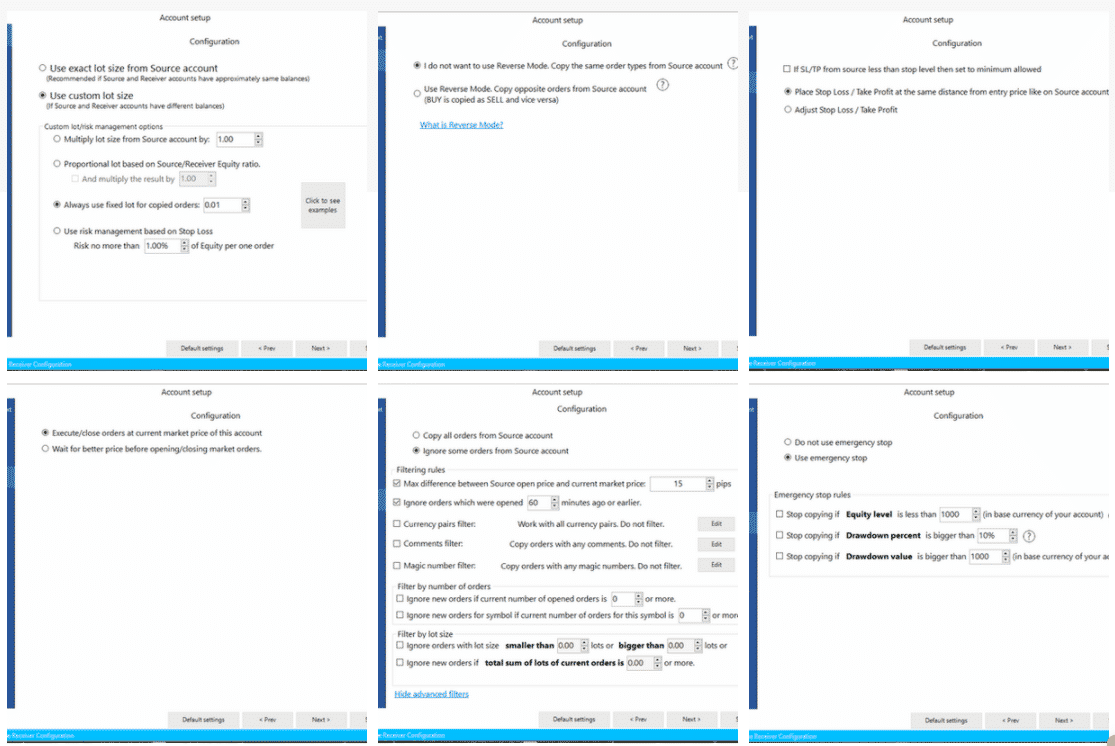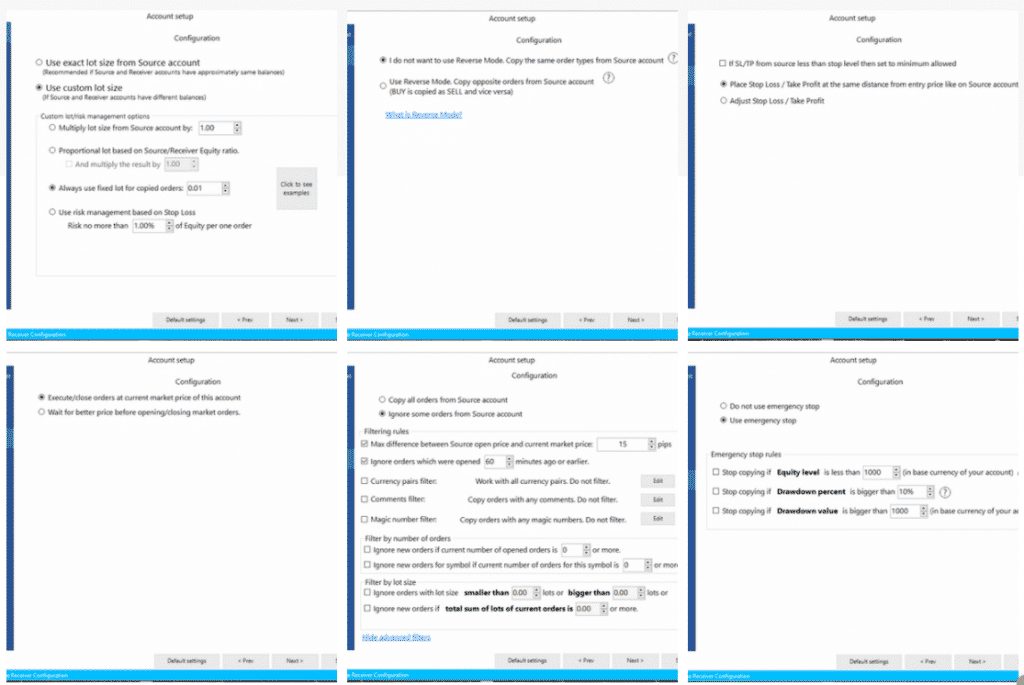 They share a user guide on how to customize copy-trading software.
We can set our risk from 0% to 200% compared with the master account.
We are allowed to start trading from $200 on balance.
We can run the copy-trading software on MT4 or MT5.
We are free to use an ECN account.
The optimal risk is 1% for each deal.
Price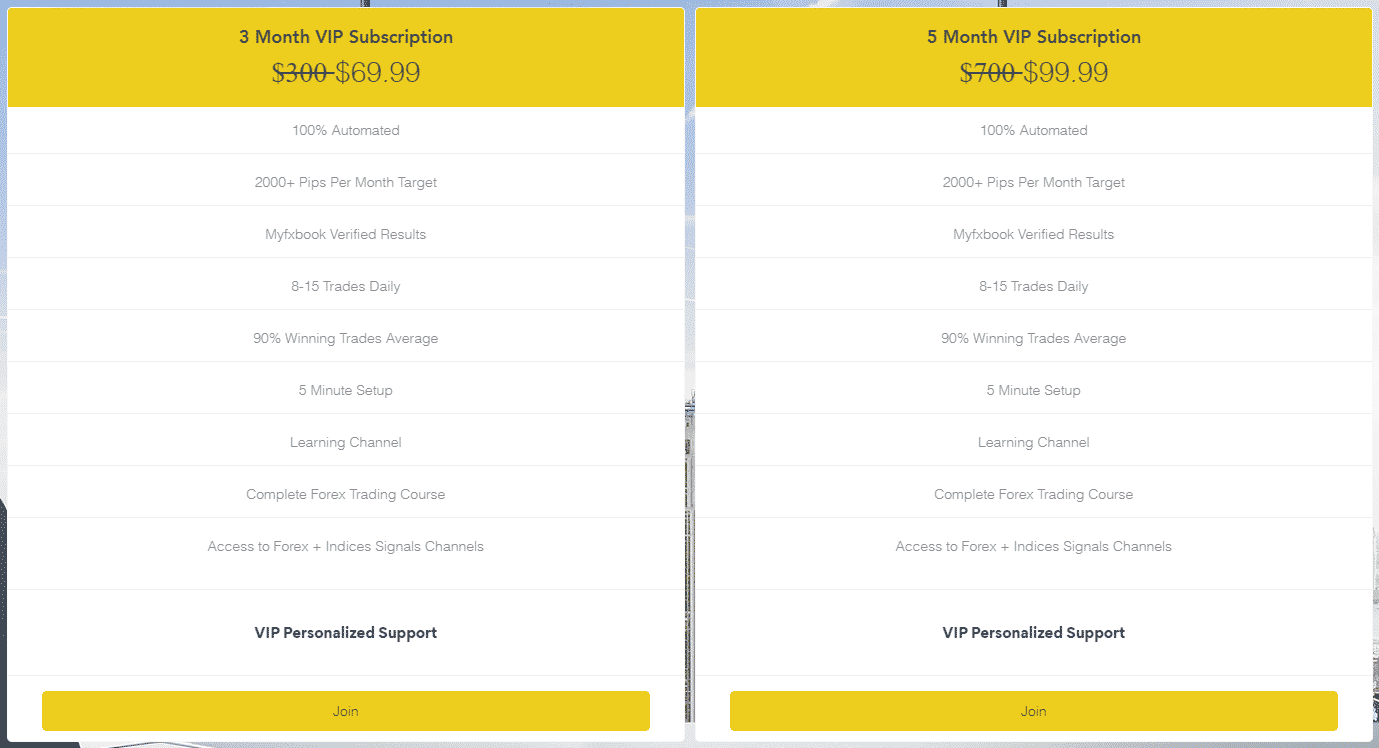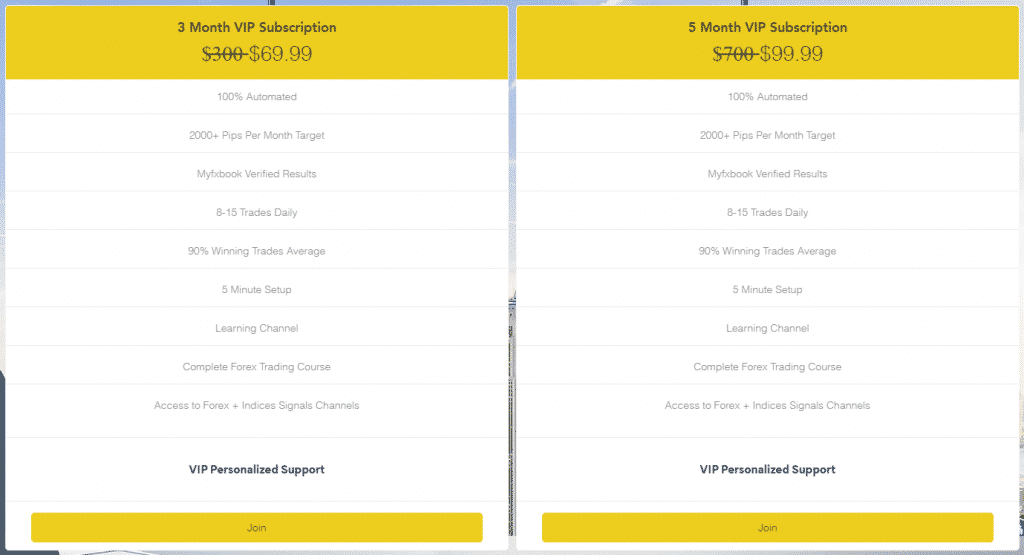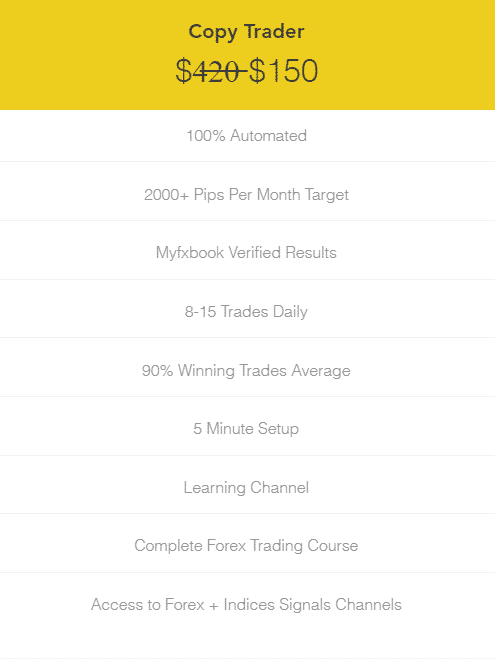 We've got three subscription packages. The three-month subscription costs $69.99. The five-month subscription costs $99.99. The seven-month subscription costs $150 ($270 OFF). The packages include access to a Forex and Indices signal channel, automated trading solution, 8-15 trades daily, simplicity in using the system, access to a learning channel. The First two packs include VIP personal support.
Verified Trading Results
Alas, the presentation isn't featured by a backtest report. So, we won't know how the system worked in the past.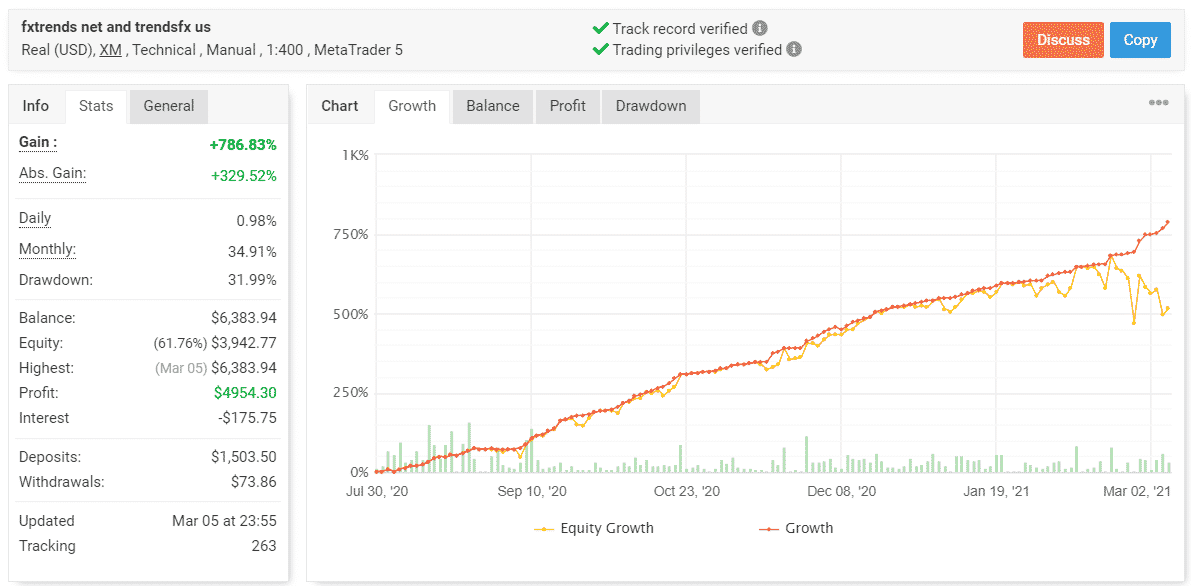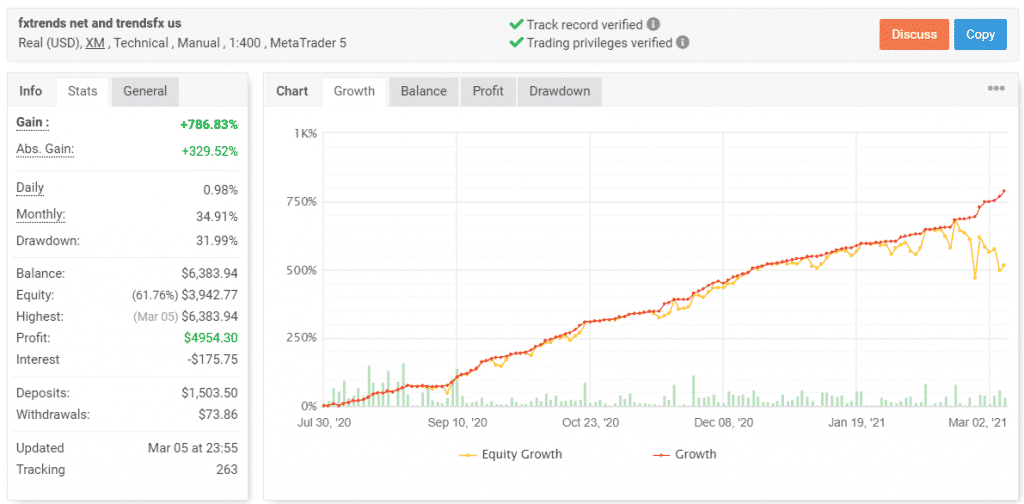 The robot trades on a real USD account that's hosted on the XM broker on the MetaTrader 5 platform. The leverage is set at 1:400. The account has Track Record Verified, and Trading Privileges Verified badges. It was created on July 30, 2020, deposited at 1,503.50, and withdrawn at $73.56 in total. Since then, the absolute gain is +786.83%. The monthly gain is 34.91%. The robot experiences huge drawdowns – 31.99%.


The expert advisor traded 831 deals with 22,987 pips. An average win is 65.03 pips when an average loss is -94.21 pips. It has traded 74.56 Lots. The win-rate is 74% for Longs and 77% Shorts. An average trade length is a day. The Profit Factor is 3.07.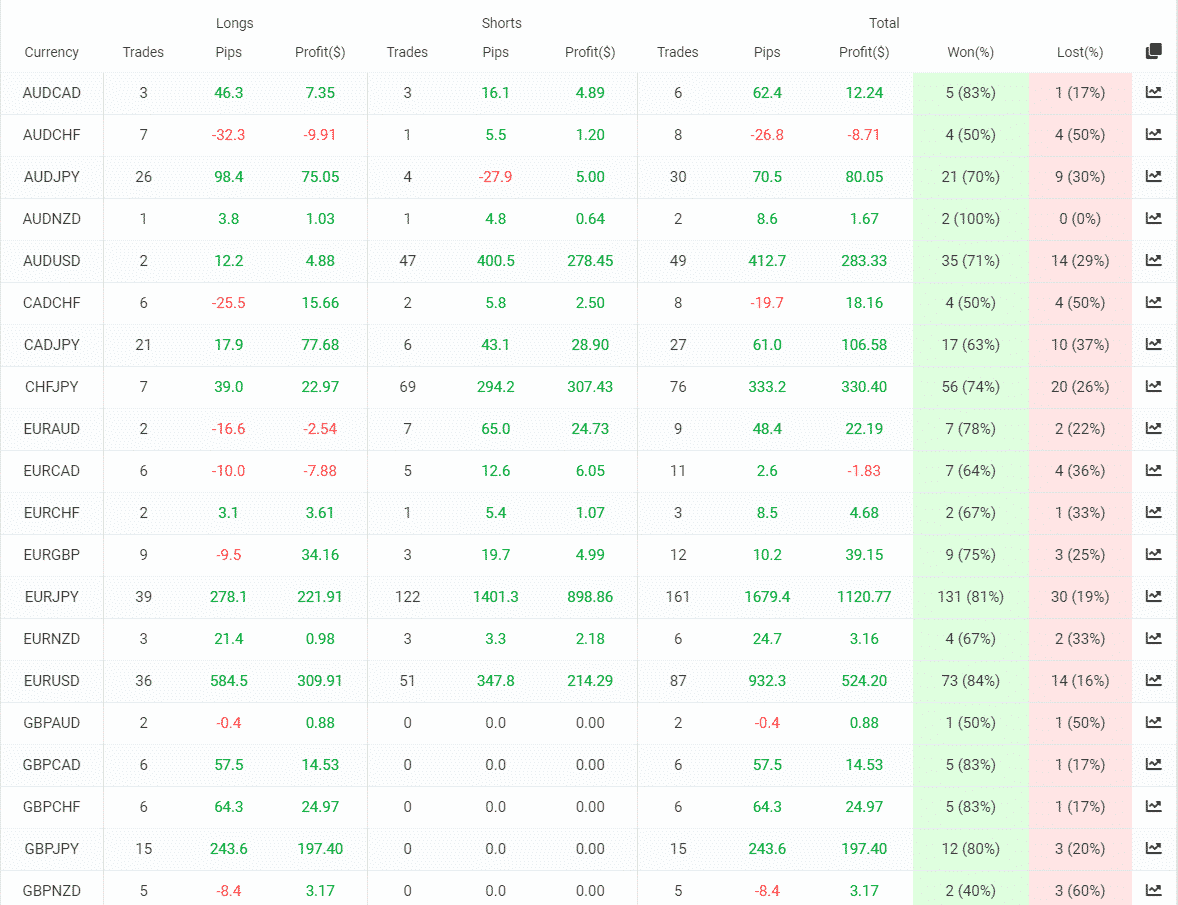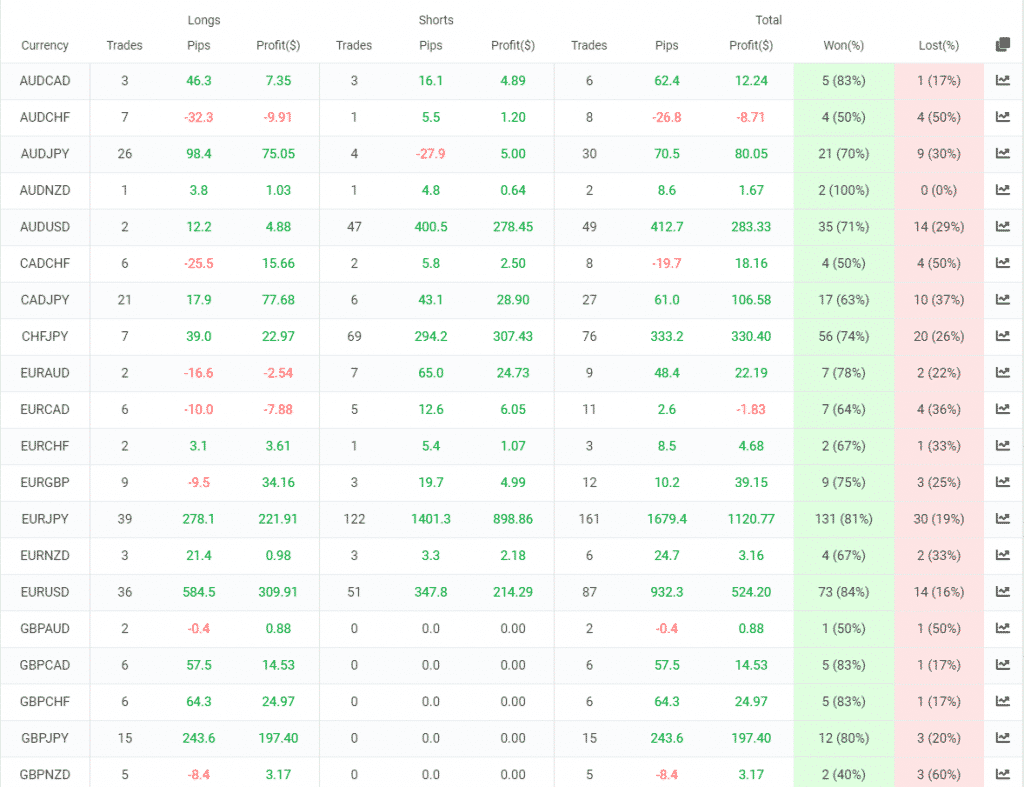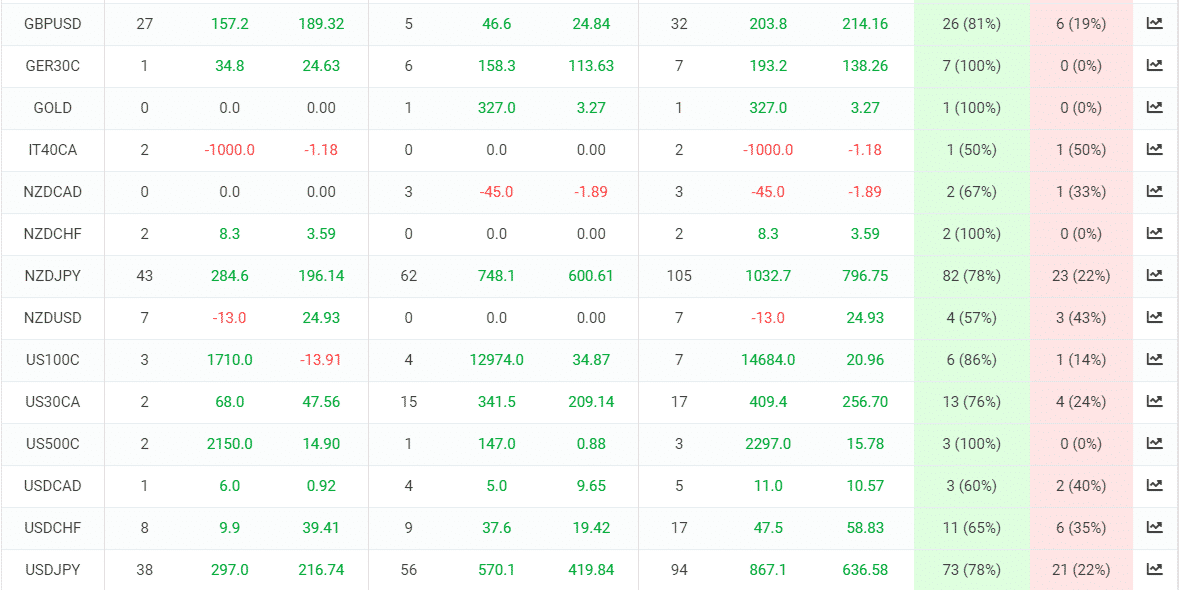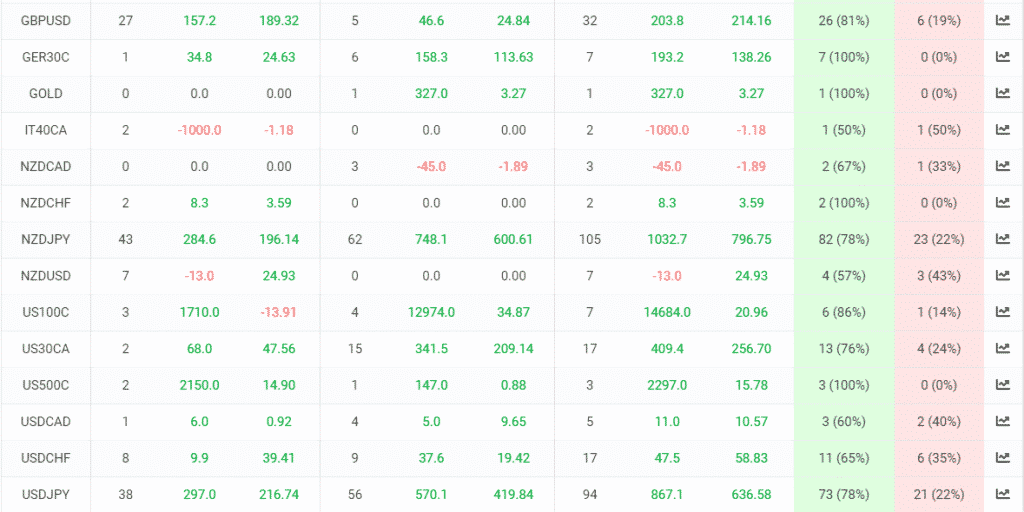 As we can see, it works not only with currency pairs but also with indices. The most profitable and traded symbol is EUR/JPY – 161 deals – 1120.77 pips.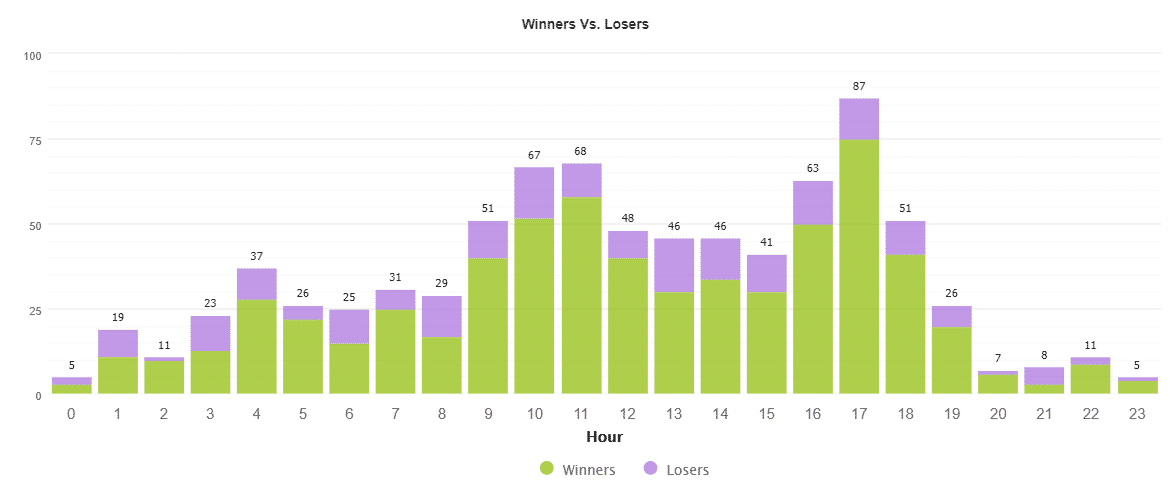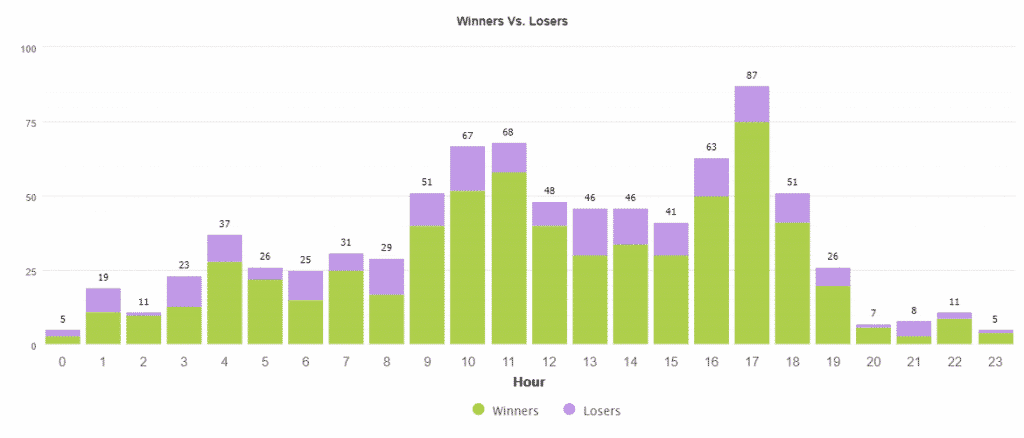 The system focuses on trading during the European trading hours only.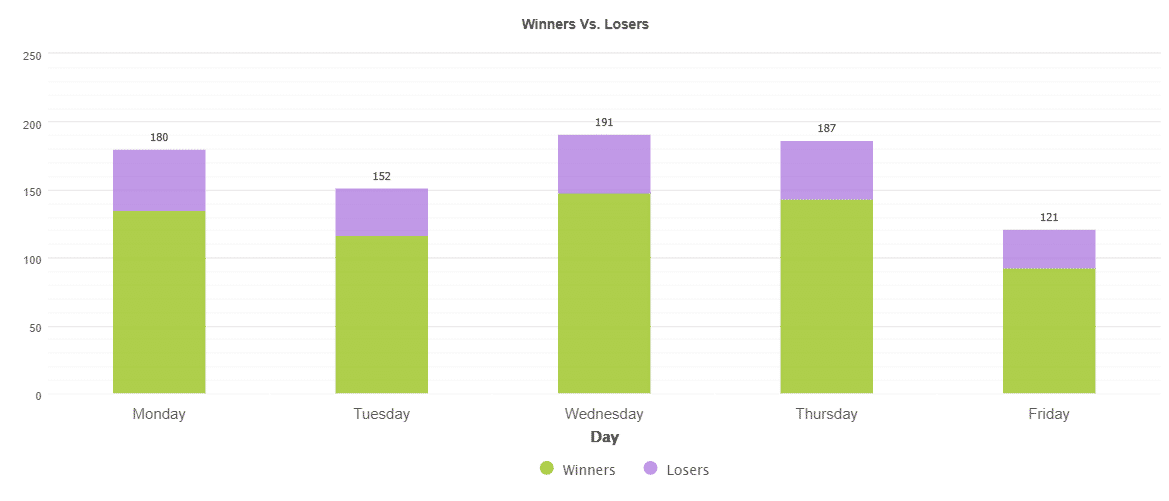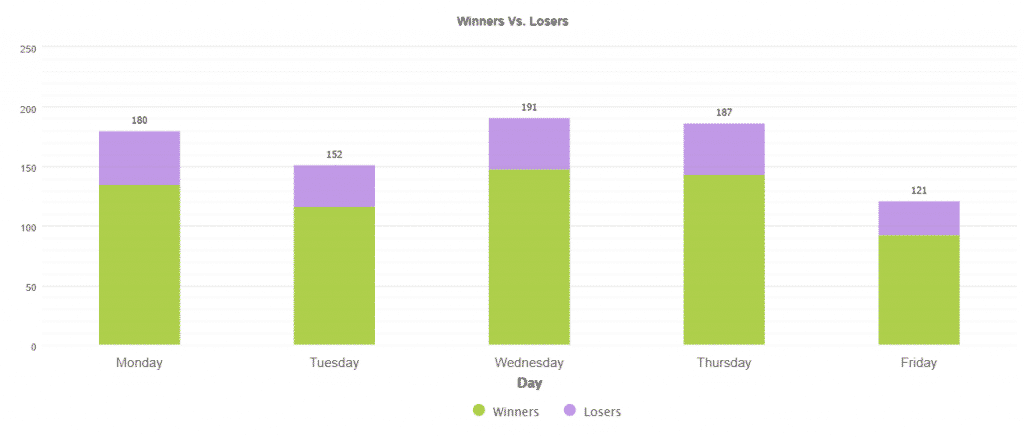 The most frequently traded days are Thursday (191) and Wednesday (187 deals).


It works on the account with low risks to the balance.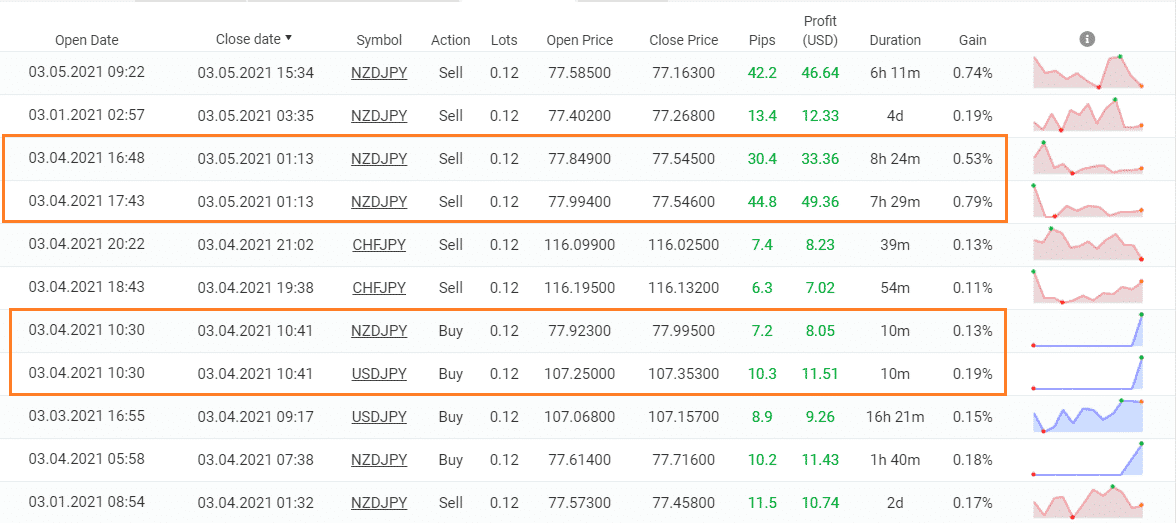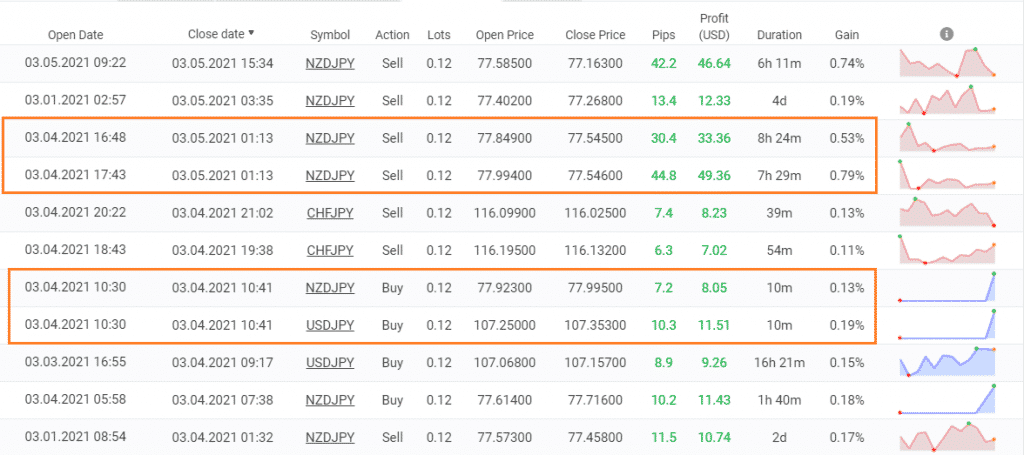 It trades using a Grid of two orders. It's quite a conservative way of trading.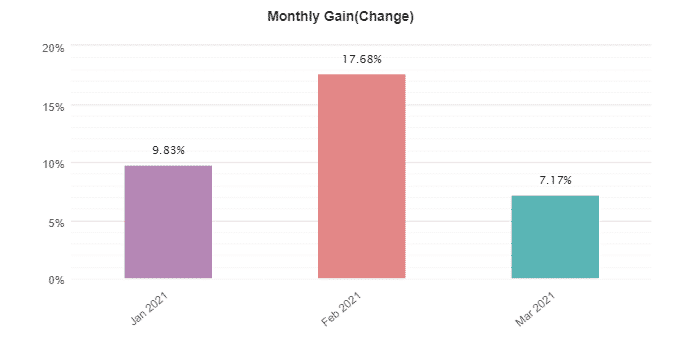 As we can see, monthly profitability varies much.
People feedback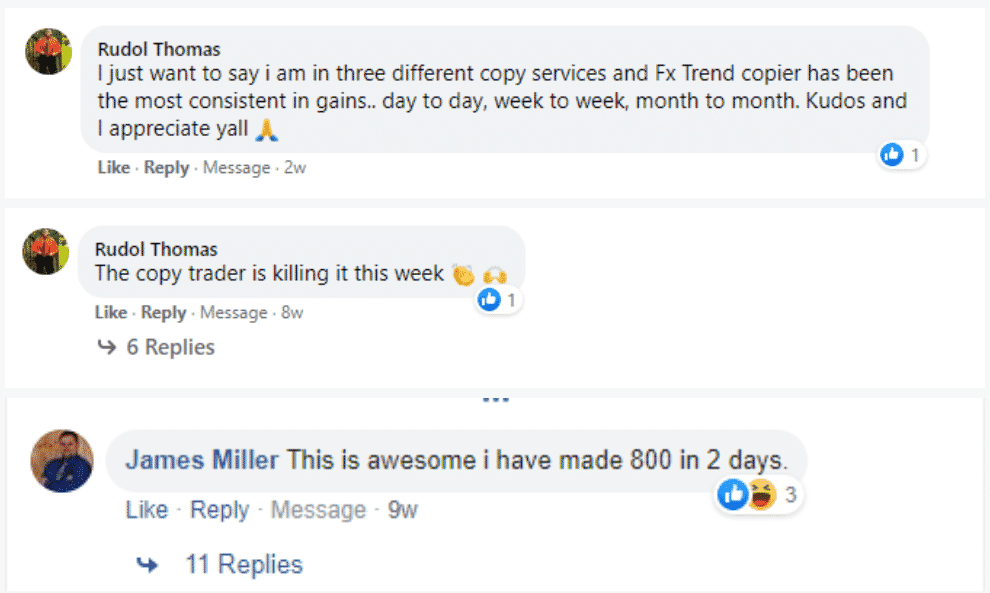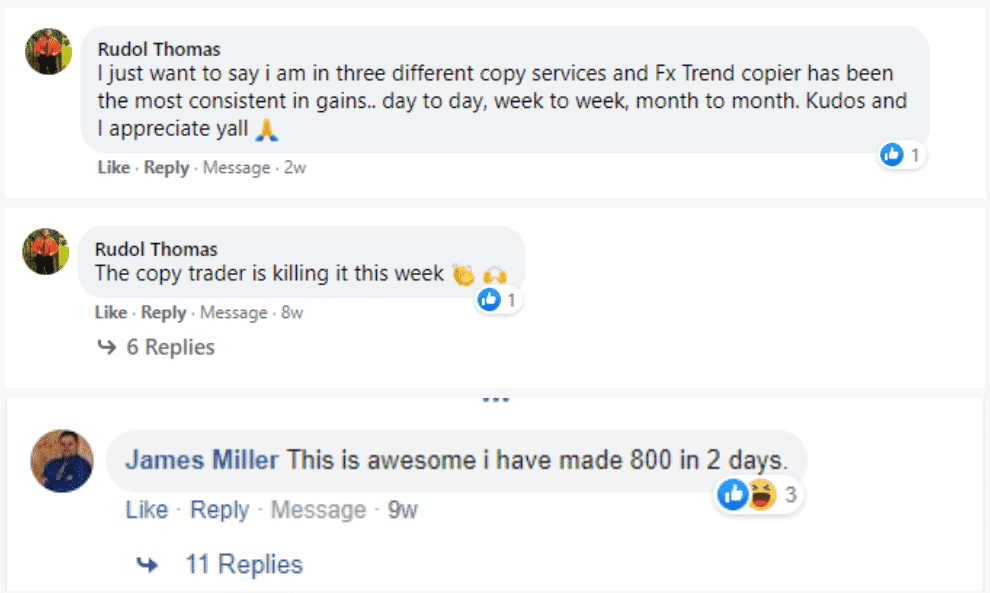 The presentation is featured, but it's hard to find, by a lot of screenshots of customer feedback.


There's a page of FXTrend on Forex Peace Army with two reviews.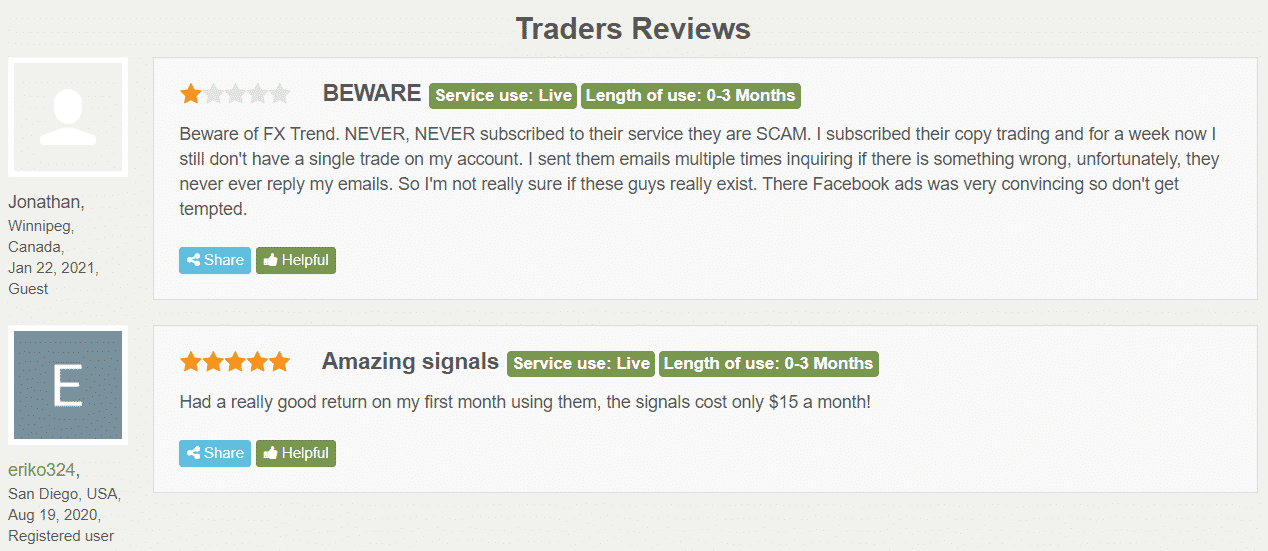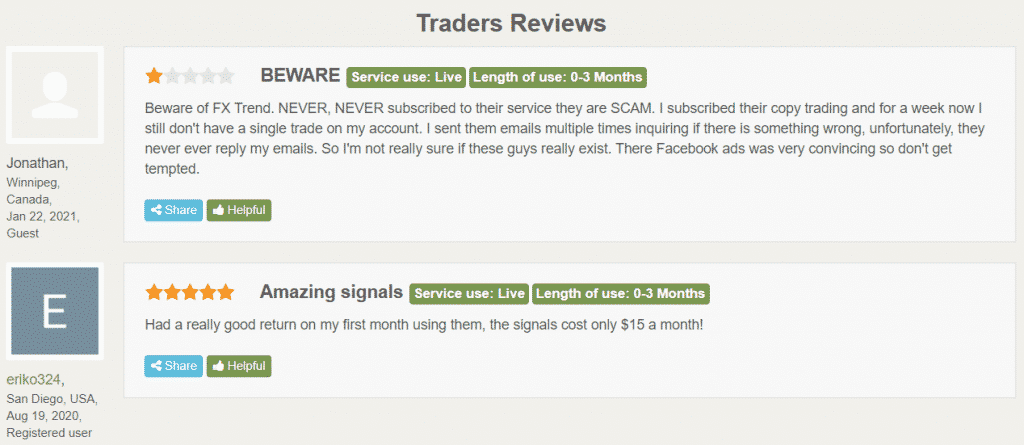 As we can see, there's a warning that the system is a scam.
Summing Up
Strategy – score (6/10)
Functionality & Features  – score (3/10)
Trading Results – score (7/10)
Reliability – score (5/10)
Pricing – score (4/10)
Conclusion
FXTrends evolved from a signal provider that it was to a copy-trading service. The presentation has enough level of explanations of how the copy-trading service works and how the software should be set. Trading results show that the system is profitable and stable enough. Alas, there are no money-back-guarantee options on all packages.