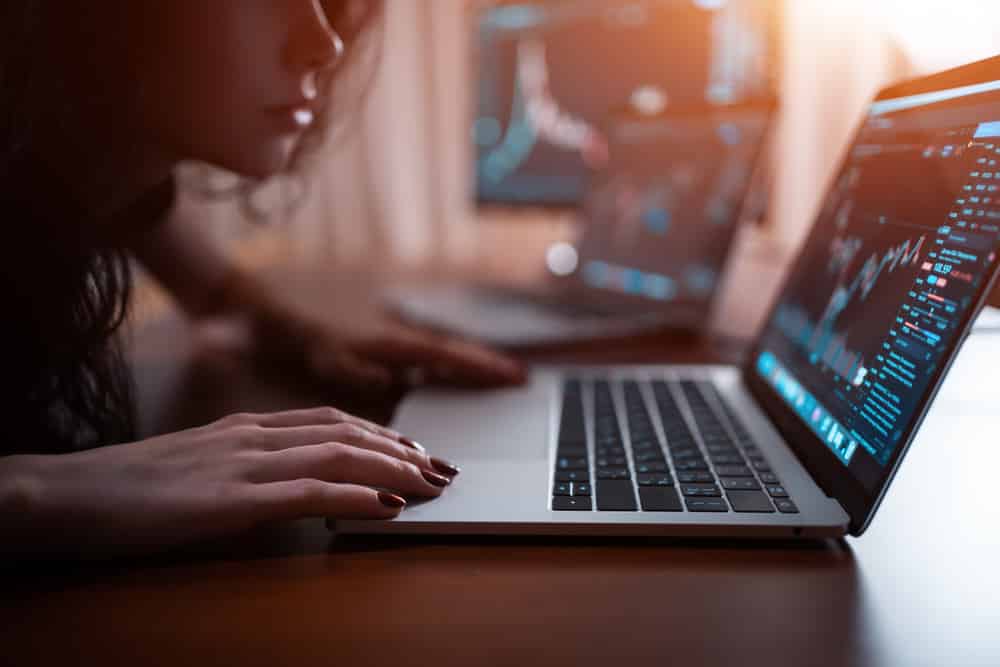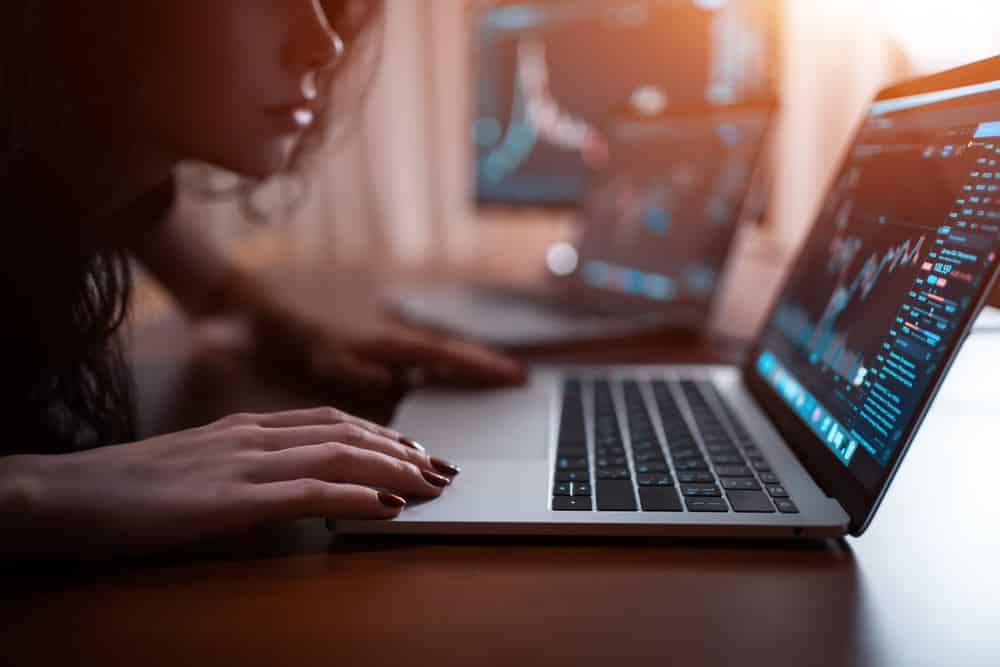 Social media has become a vital tool in the financial market. This situation was seen clearly in early 2021 when Reddit traders managed to push unloved stocks like GameStop (GME) and AMC Entertainment (AMC) to multi-year highs. In this article, we will look at some of the popular ways you can use social media in day trading cryptocurrencies, stocks, commodities, and other financial assets.
How Wall Street Bets (WSB) happened
The WSB is a good place to start when explaining how social media impacts stocks and other assets. In February 2021, shares of highly-shorted stocks surged, surprising Wall Street and regulators. For example, the stock price of GME rose from less than $20 and surged to $482, and then declined back to $38.
This is despite the fact that GameStop is a fading company that has dim prospects for the future. It operates retail stores for video games at a time when most gamers are opting for digital games.
GameStop stock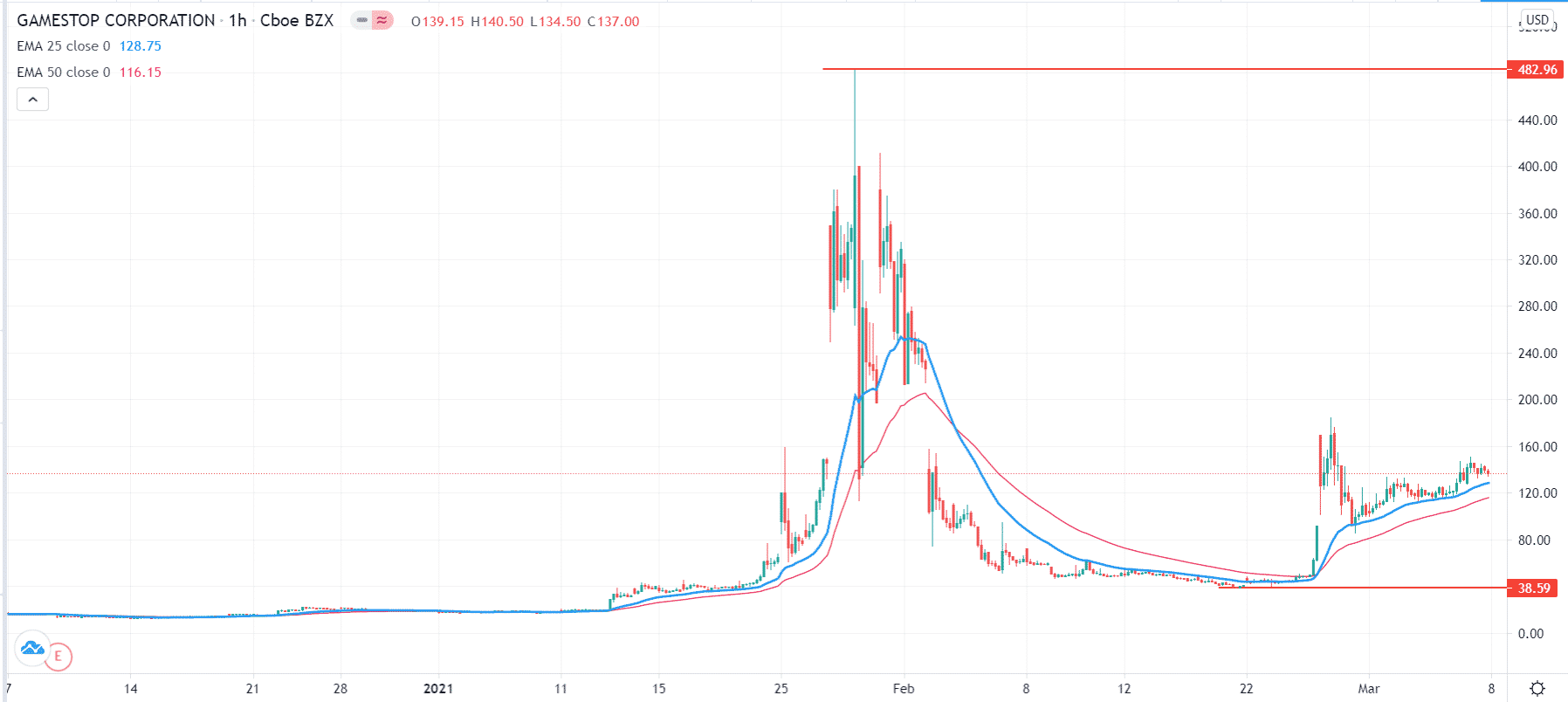 In the same period, shares of companies like Blackberry, AMC Holdings, and Nokia also surged. Across other assets, the price of metals like silver and cryptocurrencies like Dogecoin also rallied.
This happened as teams on social media platforms like Reddit, Twitter, and Discord started to promote these assets. As this happened, demand rose, pushing their prices higher in a situation known as the fear of missing out (FOMO).
However, it is worth noting that the role of social media has always been essential in the financial market. For example, in May 2020, Hertz, once a global car rental company, filed for bankruptcy amid the global pandemic. After the news, the stock crashed but then rose by more than $1,600 a few days later as social media users started to promote it.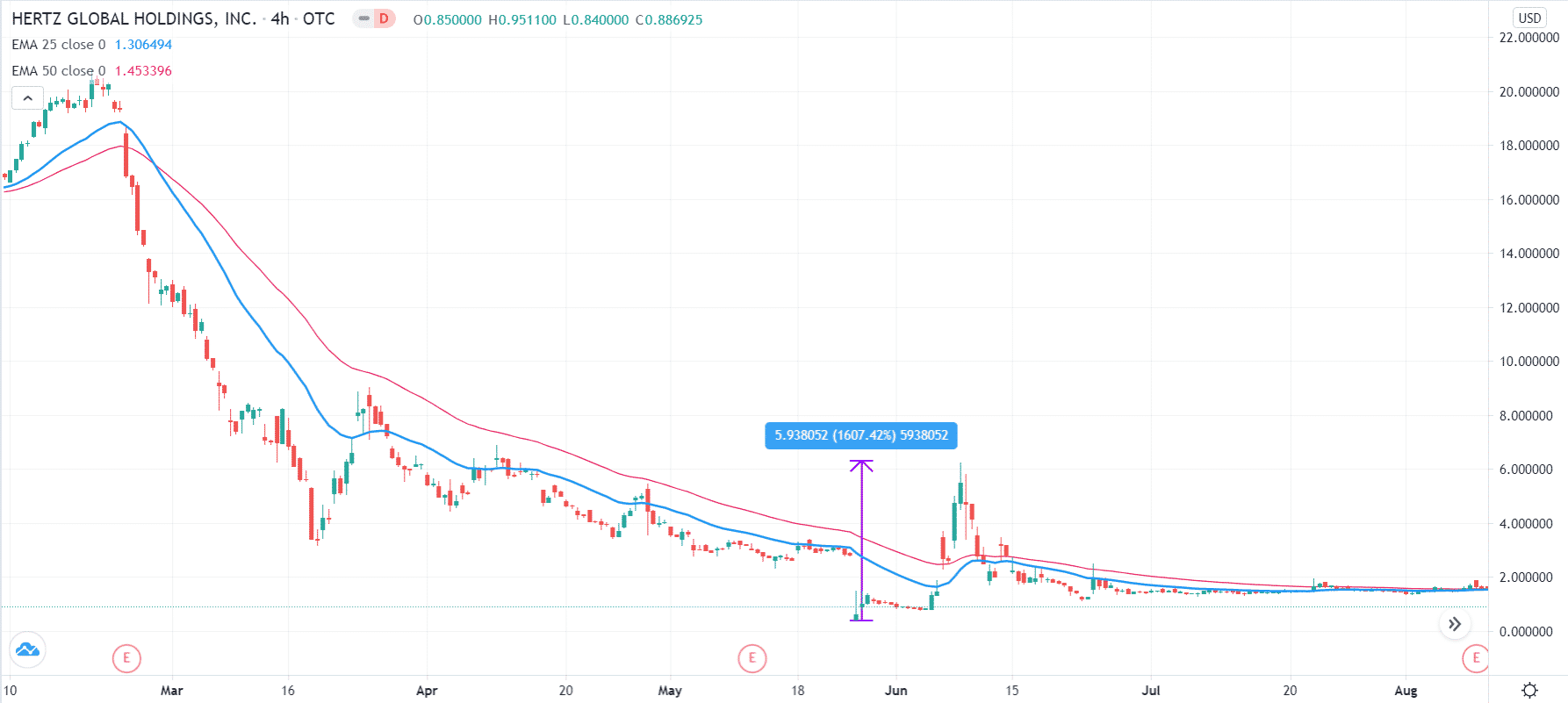 In most cases, these scenarios work in a similar way. First, some influential users in social media start talking about an asset like stocks. Second, their writing and videos go viral leading novice traders to start talking about them.
Third, most of these traders start buying these assets. Furthermore, most online brokers charge no commission these days.
Fourth, the asset's prices climb, and the traders start promoting their winnings in social media, attracting more buyers.
Finally, in the distribution phase, these prices drop.
Reddit winning promotion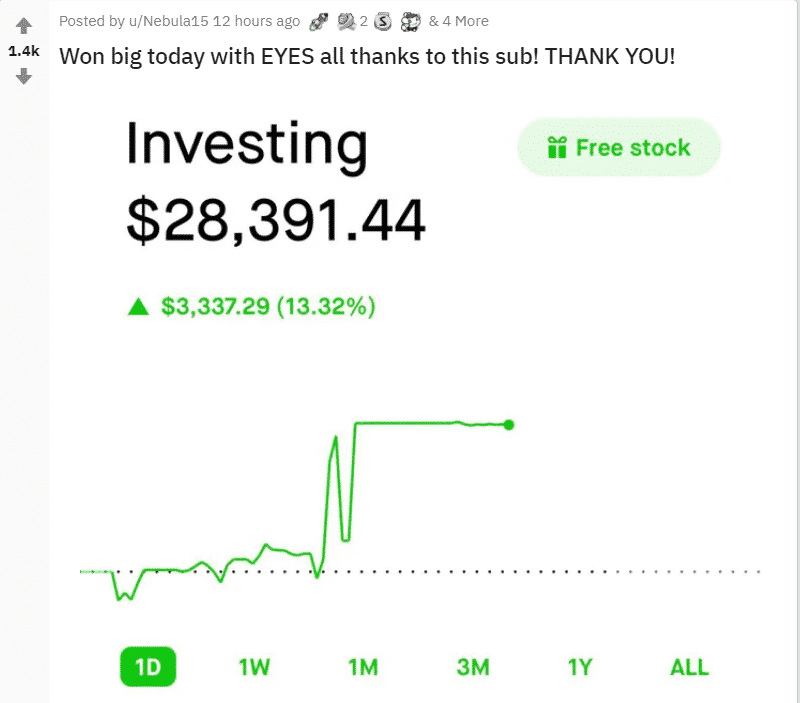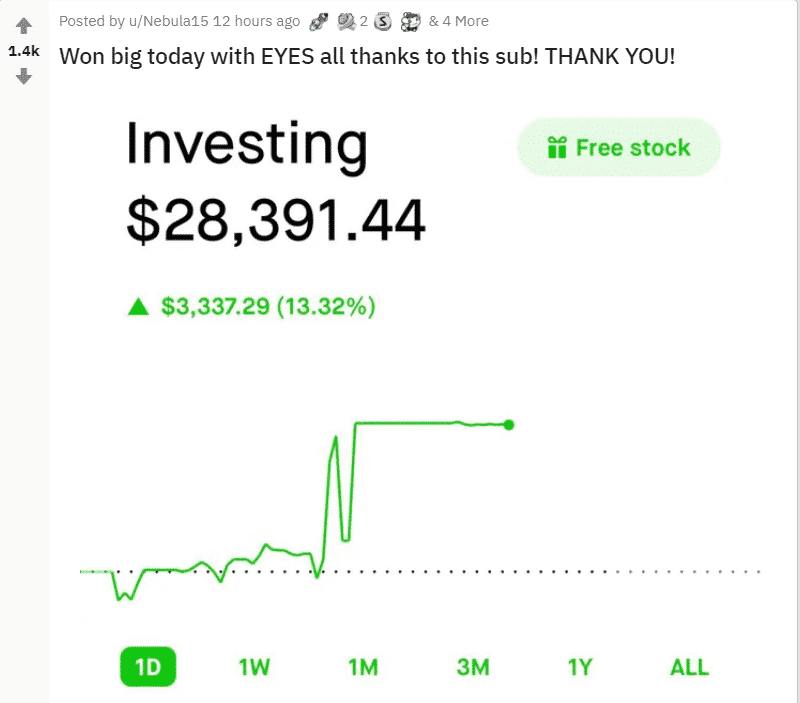 Popular social media platforms for traders
There are many social media networks today. However, only a few of them have become popular among the trading community. Let us look at each of them.
Reddit 
Reddit is a major social media company, recently valued at more than $6 billion. The firm enables people to create their pages with followers. Some of the popular Reddit pages for day traders are Wall Street Bets and day trading.
StockTwits
StockTwits is a company like Twitter that allows people to post ideas and information about stocks and other assets. It has become really popular among day traders and investors.
Twitter
Twitter is the mainstream platform that enables people to share ideas. In the past, many traders and investors used the platform to find news. For example, recently, the price of Dogecoin surged when Elon Musk tweeted about it. In the past, Tesla's share price has risen after his comments about the company.
Discord 
Discord is a free messaging service that helps people create communities that have become popular among traders.
Other social media platforms that have become popular among traders are Telegram, TradingView, Facebook, and YouTube.
How to use social media in trading
As a day trader, there are several ways you should use when incorporating social networks in your trading process.
First, we recommend that you have an account with the popular platforms we have mentioned above. Having these accounts will give you first-hand information about important updates and news. Fortunately, creating these accounts is free and relatively easy.
Second, subscribe or follow the popular channels or individuals. In mainstream platforms like Twitter, you should first subscribe to popular media outlets like CNBC, AP, Financial Times, Wall Street Journal (WSJ), and New York Times (NYT). These outlets have thousands of journalists and are usually the first to break the news. Therefore, if you follow them, you will be the first to receive news when it breaks.
In addition to media platforms, you should also follow many influential personalities in the market. In the Trump era, it was important to follow the president's Twitter account because that's where he used to break the news. Other important people who tend to move the market are Elon Musk, Chamath Palihapitiya, and Jack Dorsey. On individual platforms, you should find other people who are influential and follow them.
To be clear. Following these platforms can be tough. Therefore, we recommend that you focus one of your trading monitors on social media. You can also use popular social media aggregation tools like Hootsuite to follow these platforms at once.
Combining social networks with other strategies
In our experience, the best approach to using these social network platforms in trading is to combine them with other strategies. For example, the technical analysis method helps you to identify key support and resistance levels. As you will find out, even in periods of high volatility, financial assets will always respect these levels.
Further, other chart patterns like triangles, cup and handle, and head and shoulders patterns will always work. Therefore, always strive to use these patterns effectively.
Third, ensure that you are using the right risk management strategies. In trading, risk management refers to a situation where you want to maximize your returns while simultaneously reducing risks. Fortunately, there are many ways to achieve this in the financial market. Some of these ways are using a stop loss and a take profit, reducing the amount of leverage that you use, avoiding overnight trades, and sizing your trades well.
Final thoughts
Social media has become an important platform for day traders. Indeed, many hedge funds and institutional investors have hired tens of social media professionals who help them to identify opportunities in the platforms. In this article, we have looked at some of the popular platforms, some of the influential people to follow, and some of the important risk management strategies to use when using the platforms.