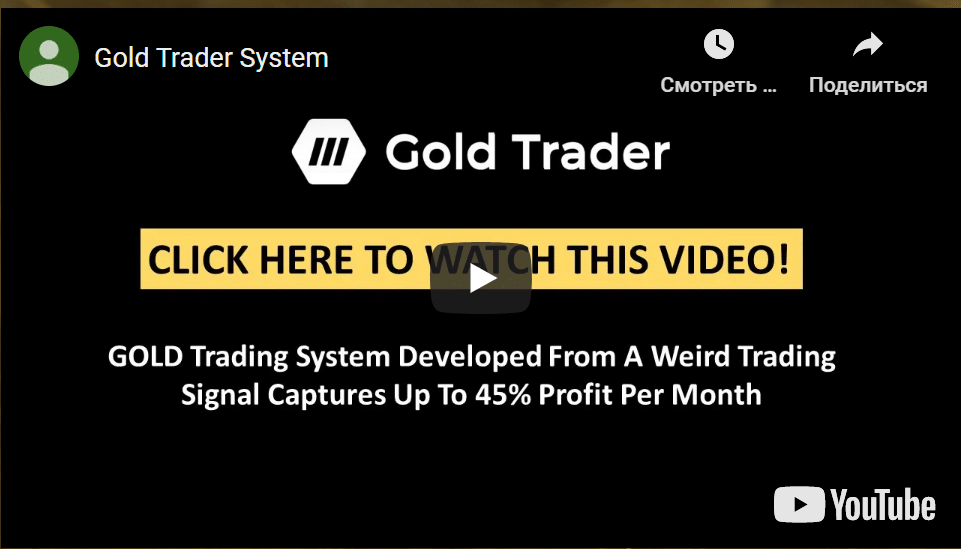 The presentation starts with the video where we're offered by up to 45% of the monthly profit. The video has got 29 views during 11 days and no likes, dislikes nor comments on Youtube. It's been published by a user Lance Hunter who's got no video, profile picture, etc.
The gold trading system provides:
Fully-automated trading
Limits trades to a few days at most
Locks in profits and keeps trading
Uses high reward for low risk on every trade (it's a lie)
Stable, consistent and built for longevity (it's a lie too)
Works with any amount of funds
Strategy explanations
Devs explained, that when markets hardly pushed by bad news they went like this.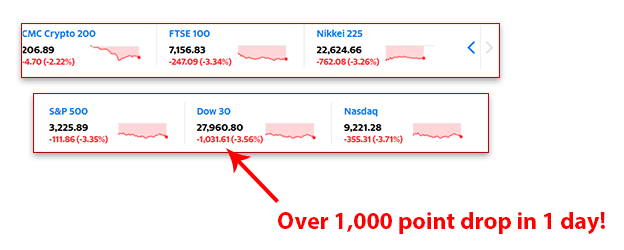 For this moment traders would like to save their money. The gold is a viable option for periods like these. So, the investors came gold and do little profit, but it's wise better than sitting in losses on the stock markets.


That's why the gold price goes ups and downs, being so volatile.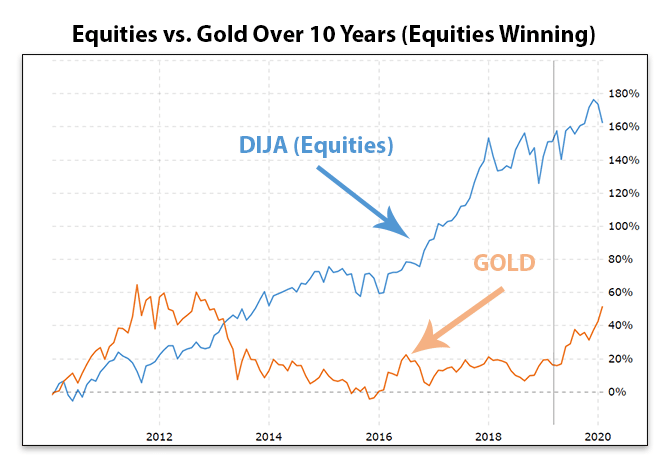 As soon as a crisis ends, gold is not the best option to invest anymore.
The next we can see, it's a lot of screenshots where the robot can provide 45% of the monthly gain with extremely high risks and drawdowns.
The robot runs a diverge trading strategy.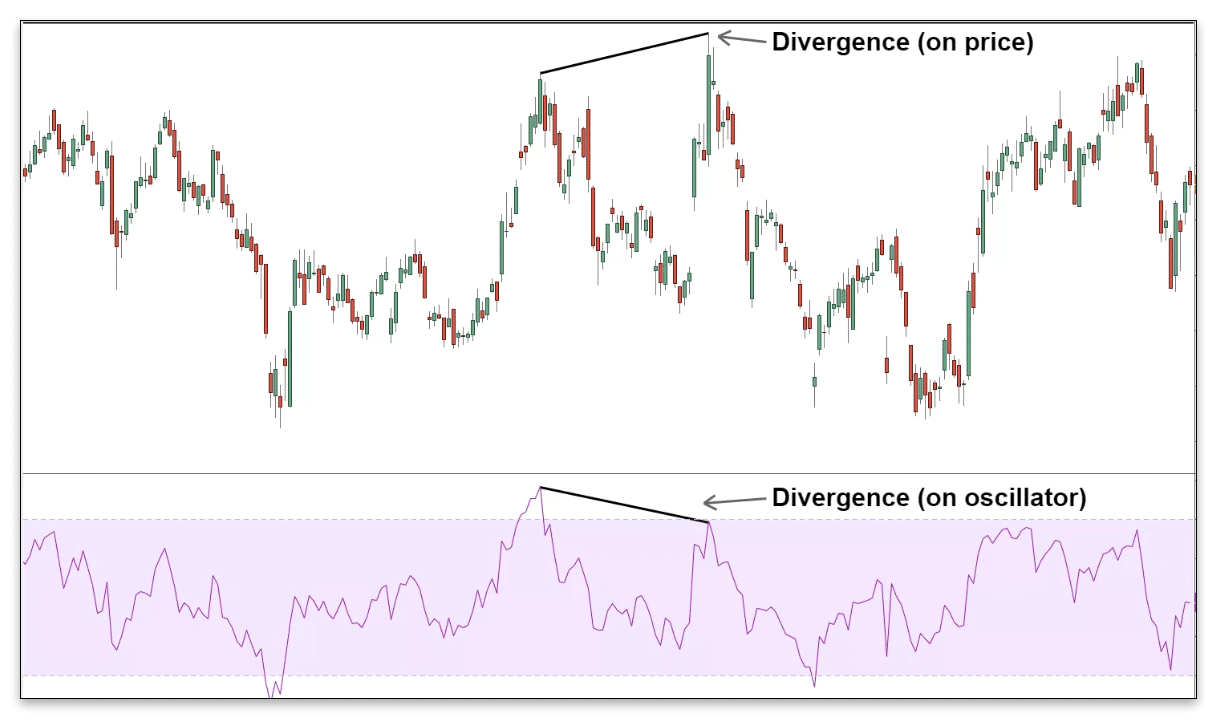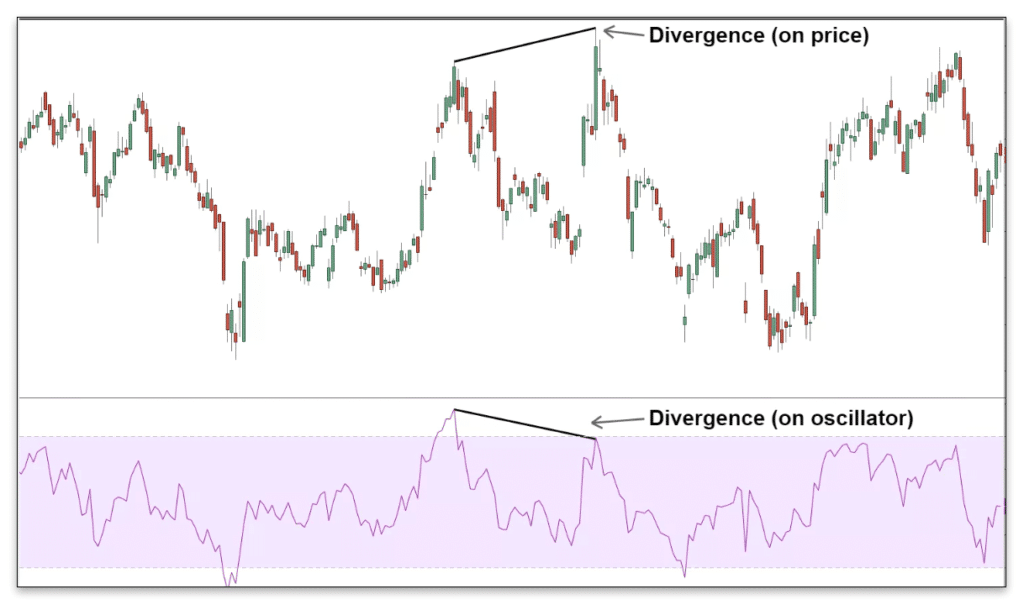 The devs explain strategy like this: "Divergence is when the price of an asset is moving in the opposite direction of a technical indicator, such as an oscillator, or is moving contrary to other data. Divergence warns that the current price trend may be weakening, and in some cases may lead to the price changing direction."
Real account trading results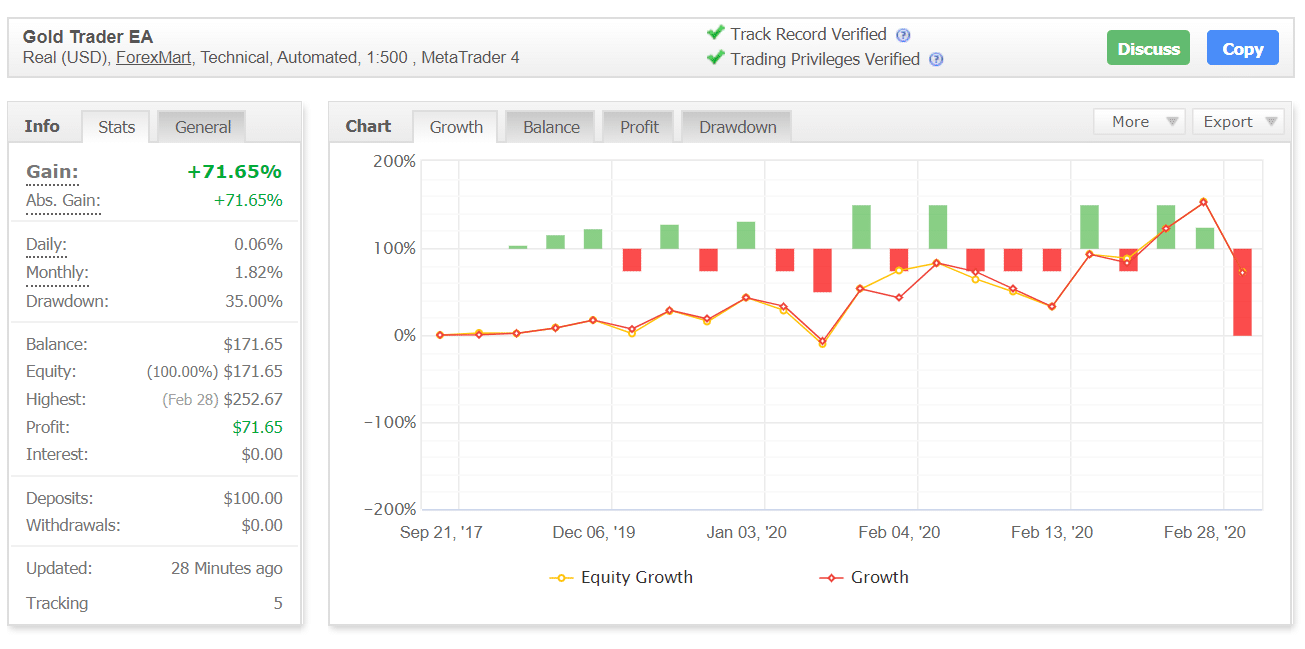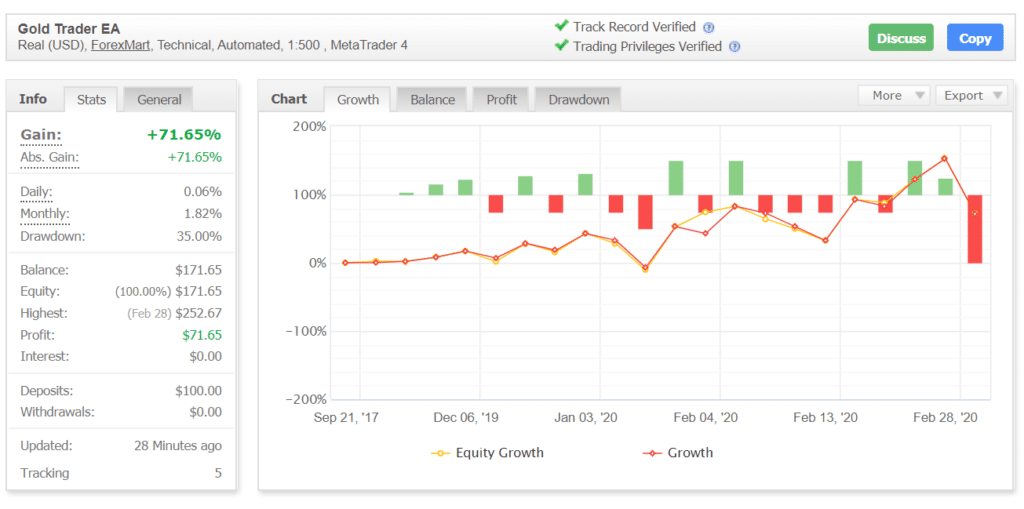 We've got a robot that works on a real USD account, through the ForexMart brokerage company, with 1:500 leverage on the MetaTrader 4 platform. The account has been funded at $100. During three months of trade, the robot could provide +71.65% of the gain, but robot trades with extremely high drawdowns (35%) and extremely low monthly gain 1.82%.


As we can see from the spreadsheet, there've been performed 27 deals with (-1061 pips). It's got garbage win-rate: longs one is 54%, shorts one is 35%. The profit factor is 1.31.


Now, the robot trades with a madness risk-rate. Several lost deals will finish the account.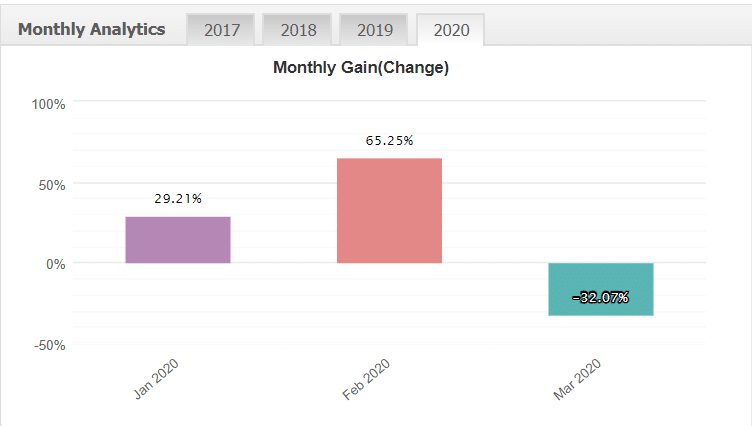 Trading with these risks quickly and easily ends with a loss like this (-32.06%).
Pricing and packages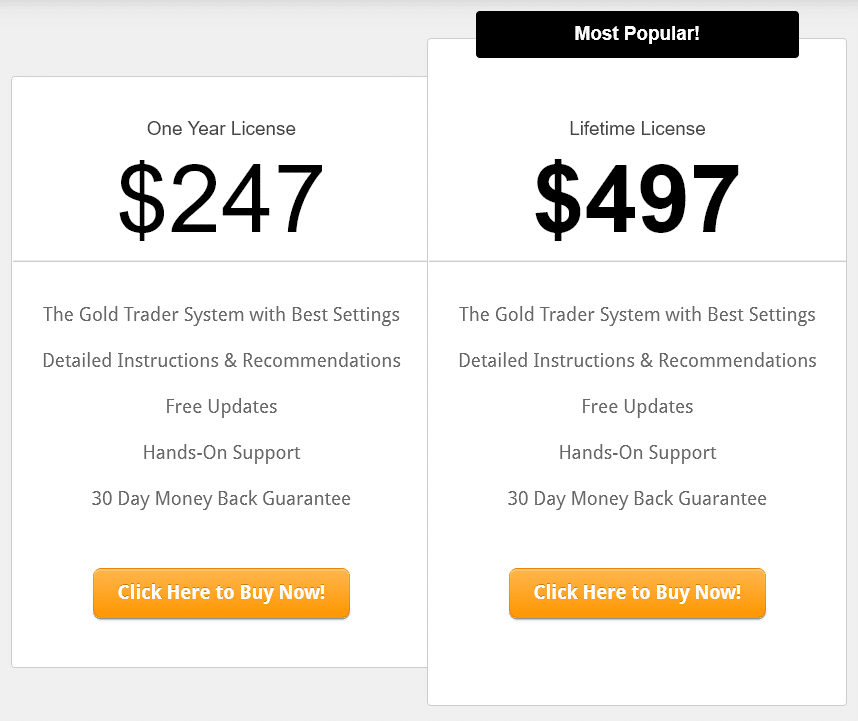 The robot has been provided in two packages. The first one costs $250 for a one year license. Also, we'll get the EA with settings package, manuals, free updates, support, and a 30-day money-back guarantee. For $500, we'll receive the same but with a lifetime license.
Did Gold Trader Robot become a scam?
Pros
Real account trading results
Cons
Account has been funded at just $100
High drawdowns
Low monthly gain
Extremely low win-rate
Very low "profit factor"
Madness risk level
3 month online
High price

After checking all the details on myfxbook, we can surely say: "avoid". The robot is garbage. If the devs decided to run it with that risks it means that it can't provide smooth and stable profit. The account has been deposited on $100, so, they don't care about that money and go nuts. If they don't you do. You want to get profit not to play a game. You would probably like to see, that the robot trades with low risk and provide 2-5% of the monthly gain, but not these risks on 1:500 leverage.