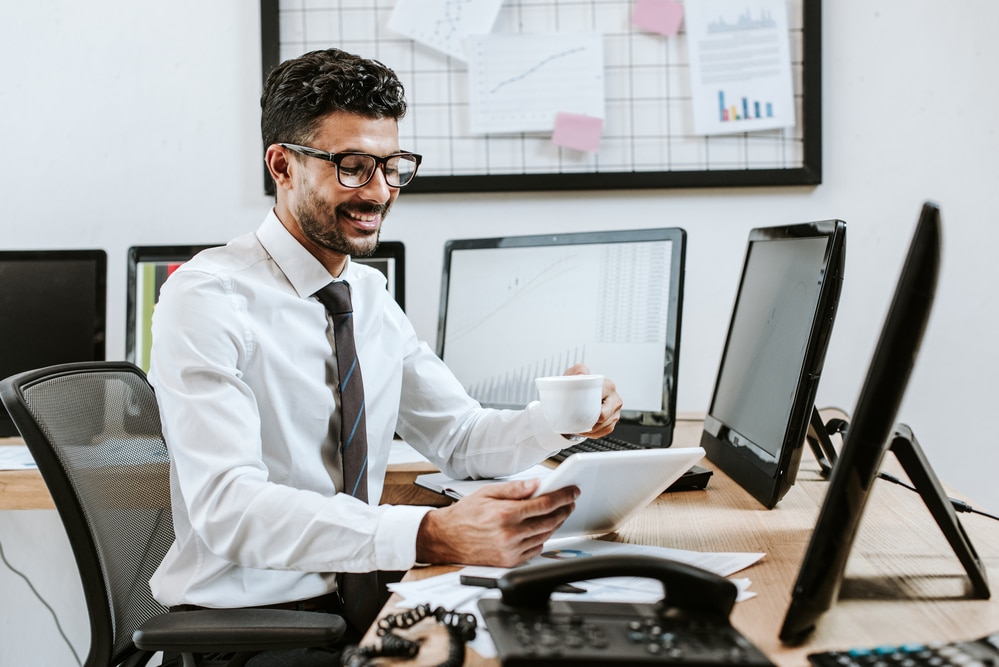 Many of us have seen famous stock market movies like The Wolf of Wall Street starring Leonardo DiCaprio. Hollywood shows us that making money with investments can be easy and fast. After making millions, you will enjoy them in paradise islands, where you can continue working with a laptop in front of the beach.
After watching movies and receiving hundreds of advertising messages about financial freedom and how to make a living from trading just by working a couple of hours a day, it is normal to think anyone can do it.
Dreaming doesn't cost anything, but the truth is that achieving success and profitability in trading is not easy. For many people, trading is like playing at the casino, and for others, it is a profession.
To get to the point of living the way you want, you will need effort, dedication, and knowledge, and this does not happen from one year to the next.
This article will define some essential concepts to differentiate and understand that it is not the same to make our savings profitable as to live from trading. We will also talk about what is needed to live from trading.


First, we will define two concepts that we must differentiate and understand their meaning:
Living off the stock market investments: is living off the profitability of our long-term investments.
Living from day trading: is to live from the recurring income that we can obtain as if it was a daily job.
The theory does not equal practice
It would help if you kept in mind that markets are constantly changing and that what you can learn from theory will not always result in success.
For example, after the crash in 2020, there was a strong distortion in the markets. Two famous cases were Tesla and GameStop stocks, which rose by 900 and 2000 percent, respectively.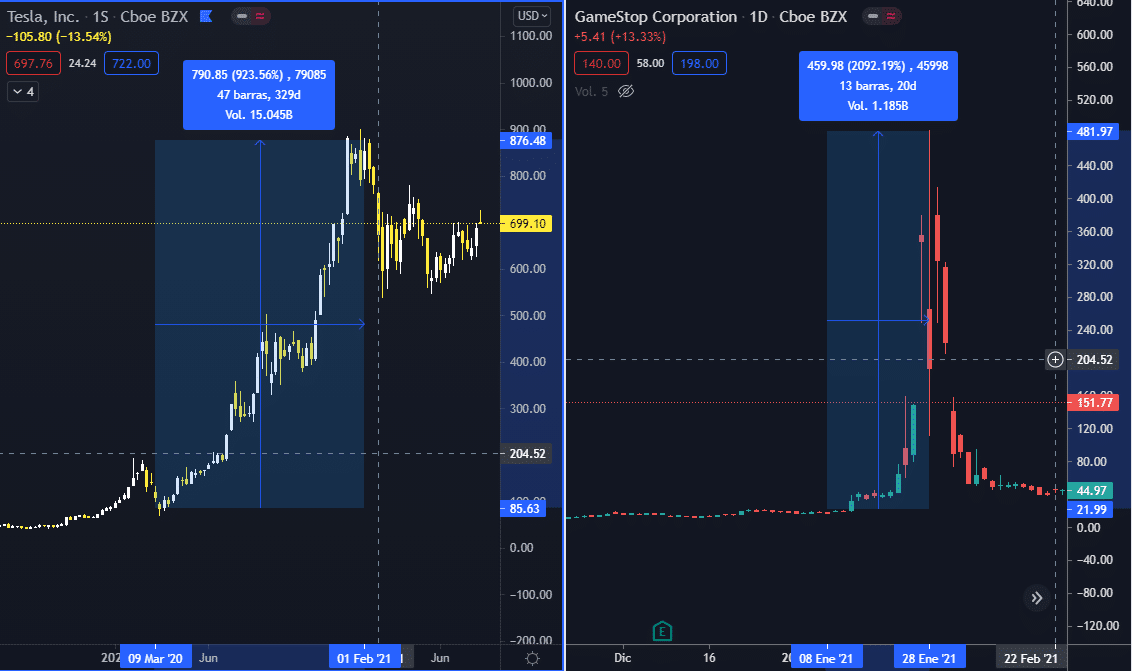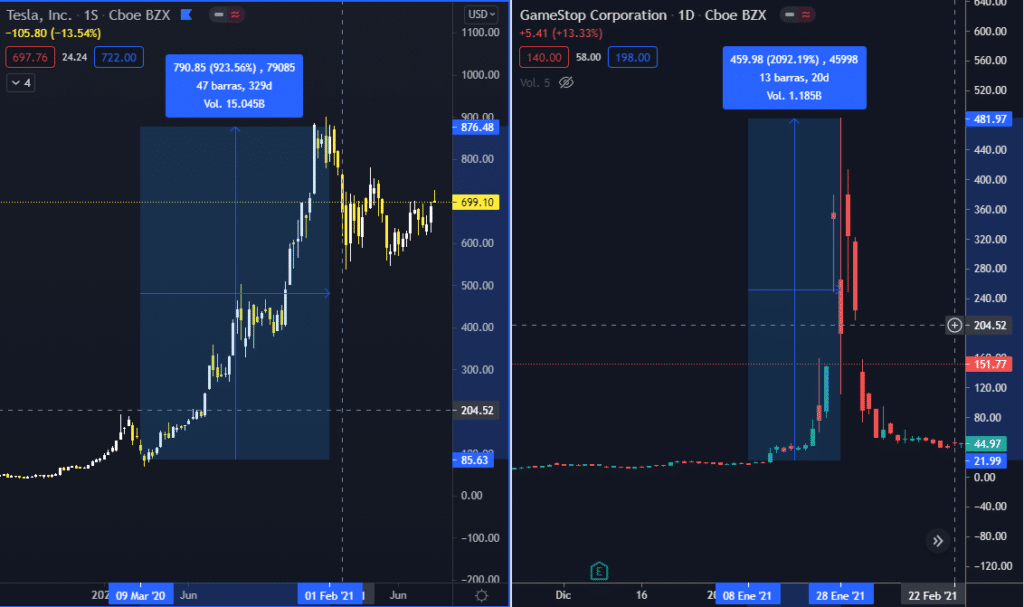 Such abrupt increases in the price of an asset are not predictable with technical or fundamental analysis. Moreover, markets can be manipulated at any time, generating losses to any retailer, mainly if they use leverage.
Myths and facts
With the exponential rise of social media advertising, thousands of trading courses are promoted. However, you should be aware that no magic weekend course will teach you how to invest and start making money in a few weeks.
There are one-week courses that teach you the basics to understand the market and strategies for beginners. However, the reality is that after the classes, you have to study, practice and work. The ideal is to start practicing without money until you master the strategy, and this can take at least six months to a year of constant work.
One of the realities is that there is no such thing as a trader who always wins and only talks about profits; this produces a psychological disorder of self-deception. Nobody has a crystal ball or predicts the future 100% accurately. What is sought in trading is the option of having a better chance of being right, although it will not always happen.
Most retailers lose money on trading
According to statistics, 95% of independent investors lose money in the markets. It is notable because today, we have more access to training, and it is cheaper to trade than it was 20 years ago.
So, why do traders lose? One of the main reasons is that even though they may have more winning trades than losing trades, the losses of losing trades exceed the gains of winning trades. Most cut profits early and let losses run.
How to avoid being part of the losing percentage
There are four fundamental aspects to try to avoid being part of the losing herd:
Continuing education
Mastering the platform on which you are trading
Knowing what you are going to trade (Forex, Stocks, Crypto)
Practice in Demo with fictitious money.
Is it possible to make a living from trading?
With knowledge, sufficient capital, and good money management, yes, it is possible.
Making a living from trading requires professional financial planning. For example, suppose you are a salaried person with children, bills to pay, and debts. In that case, the idea of being able to make a living from trading is illusory.
To dedicate yourself to trading, you must have money that you do not need apart from your emergency savings. That is, you must have money for your basic expenses, money as an emergency fund, and a separate capital to allocate to trading.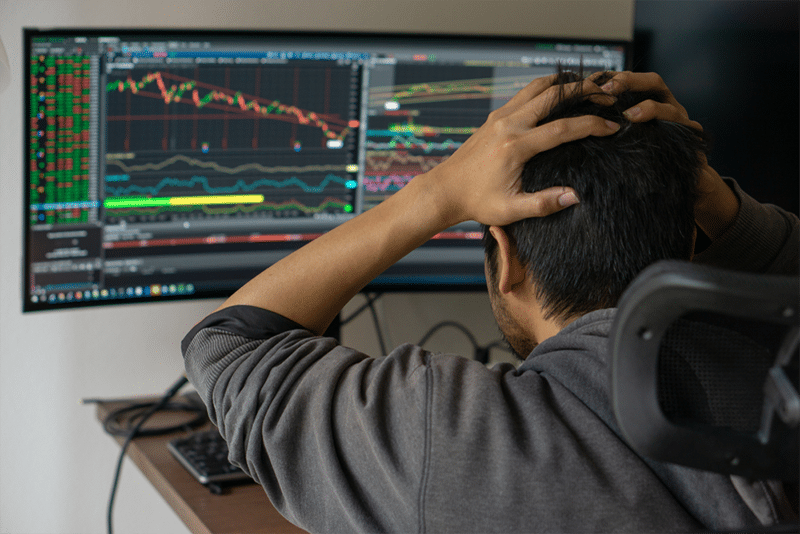 For example, using the emergency fund for trading and losing all the money could generate personal, family, or psychological problems.
Capital is important
If a trader generates a 5% monthly gain with a capital of one thousand dollars, he is only getting 50 dollars; it is difficult to live with this amount. On the other hand, if the capital is fifty thousand dollars and generates the same profitability, he is earning 2500 dollars with which it is possible to live.
Of course, there are cases where people have earned a lot by investing little in cryptocurrency projects with over a thousand percent returns. However, this is pretty risky because the crypto market is not regulated, and scams are becoming more and more frequent.
Conclusion
Making a living from trading is possible as long as you take it with patience, study and practice enough. Your knowledge allows you to interpret the market and have more chances of success in the long term.
Another aspect to take into account is the psychological side of trading. It can be very stressful to be in a period where you only have losing trades that lead you to lose all your capital.
You must consider and analyze everything described in this article before placing your money in the market. Trading is about probabilities and is not a profession like any other where you get paid for your time and knowledge in a linear manner.