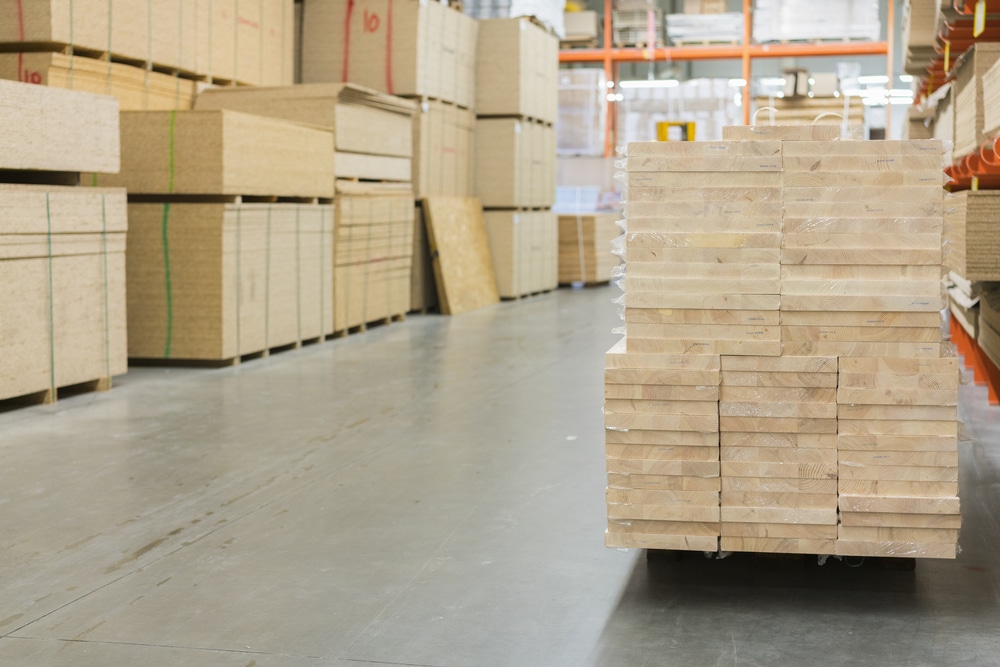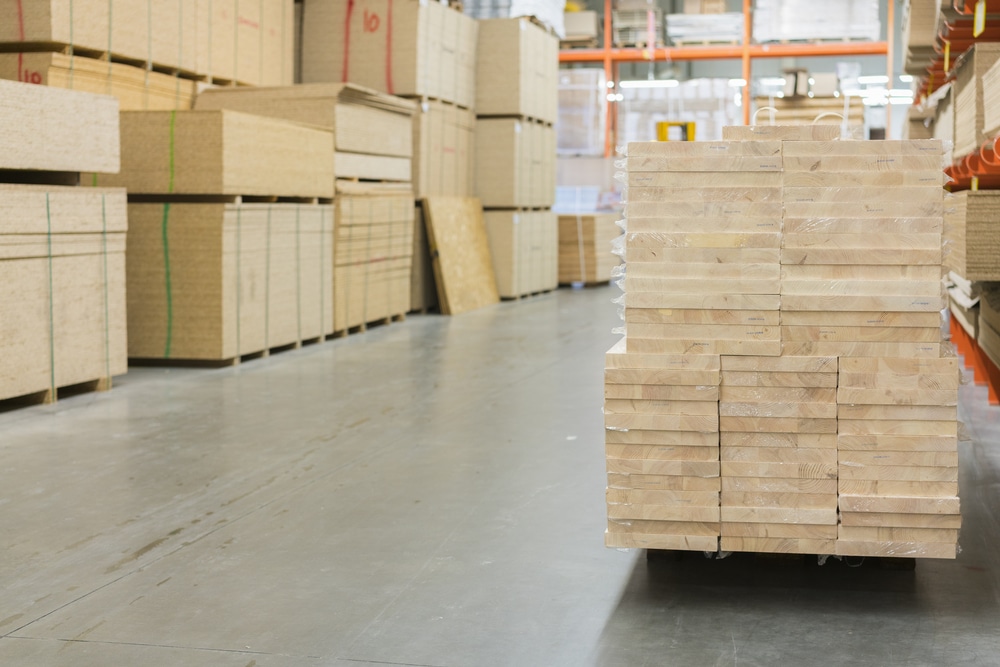 U.S. lumber futures rallied further to hit new record highs above $1,500 on Wednesday as home building and renovations caused a shortage, Bloomberg reported.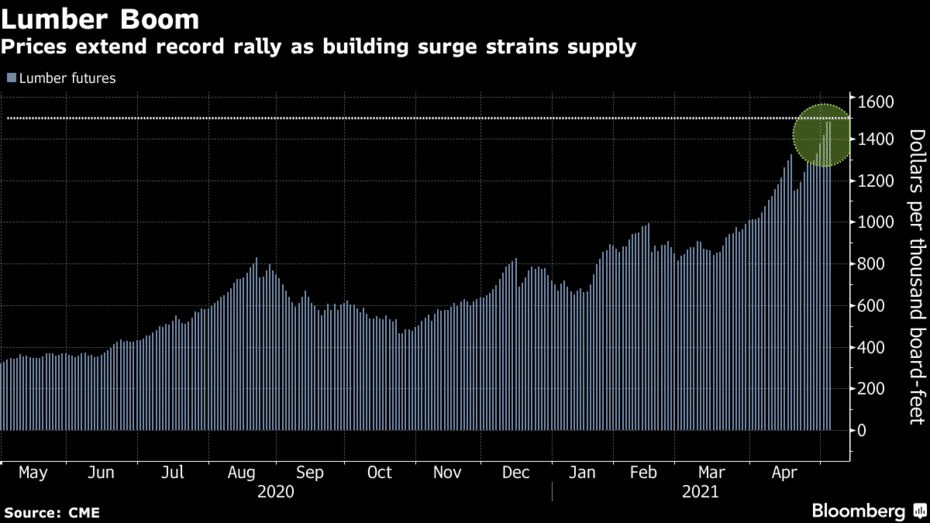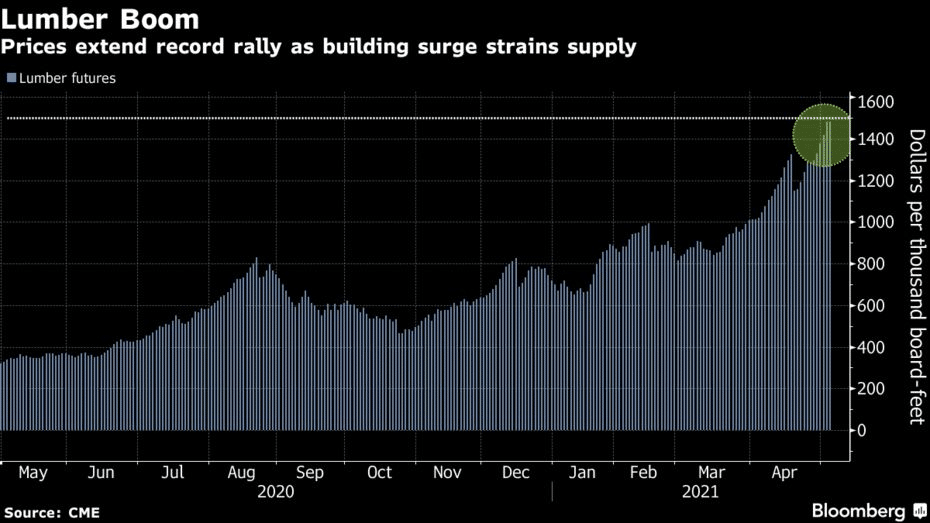 July lumber futures on the Chicago Mercantile Exchange soared by as much as 4% to reach a record high of $1,541 per 1,000 board feet for a most-active contract.
Prices jumped by over four times in the past year, as home construction and renovations forced builders to secure supplies while lumber mills moved to boost their inventories.
The situation could also be worsened due to the lack of workers involved in trucking and construction.
The market expects the rally to continue, with North America heading into its peak building season.
Data from the National Association of Home Builders indicate that the price of an average new single-family home has increased by $35,872 in the past 12 months.