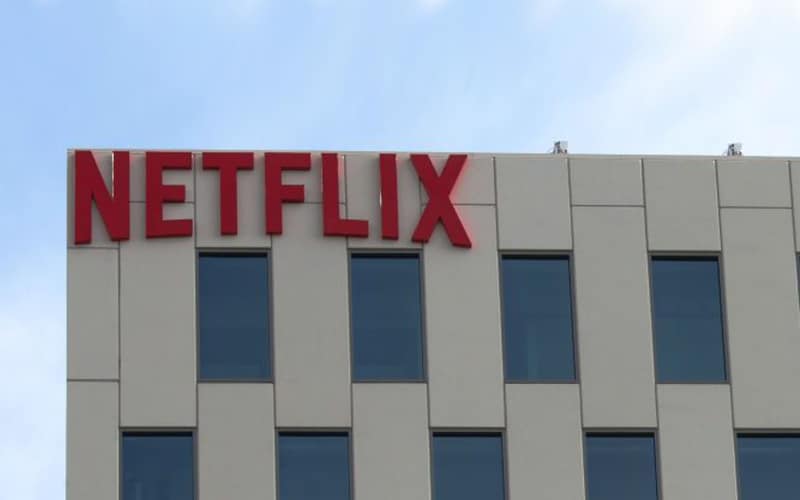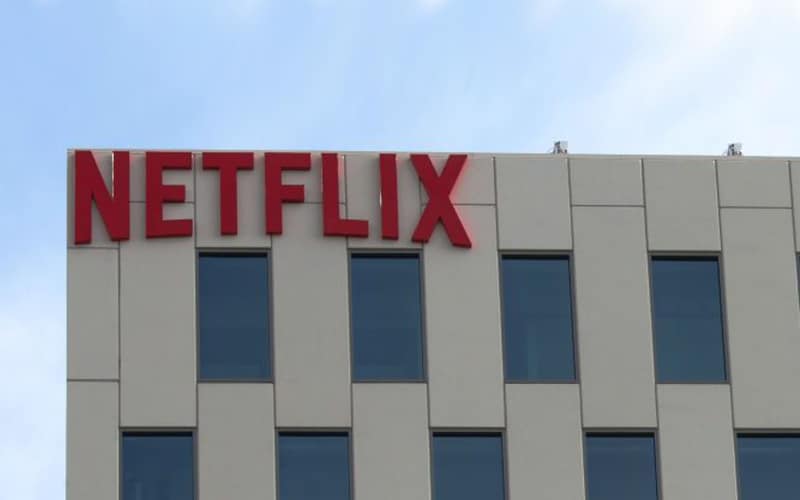 Streaming giant Netflix finished the first three months with a 14% growth in its subscriber count, but this was not enough to meet the company's targets for the quarter.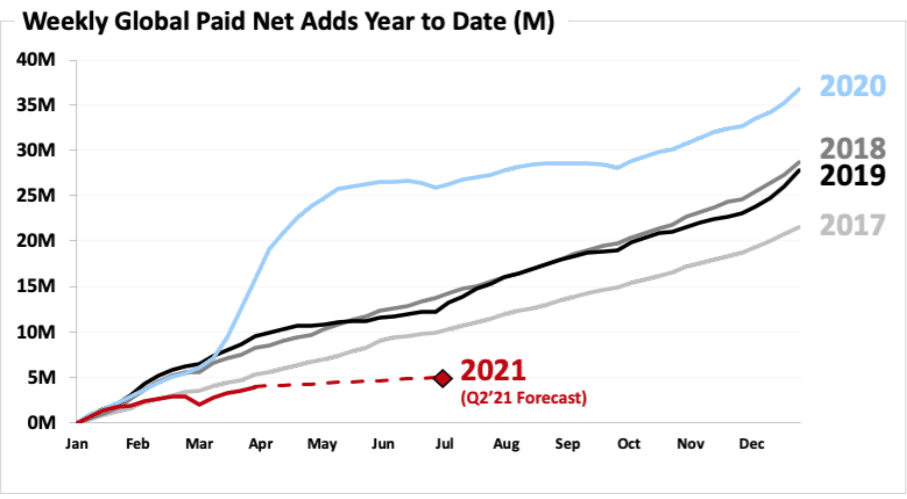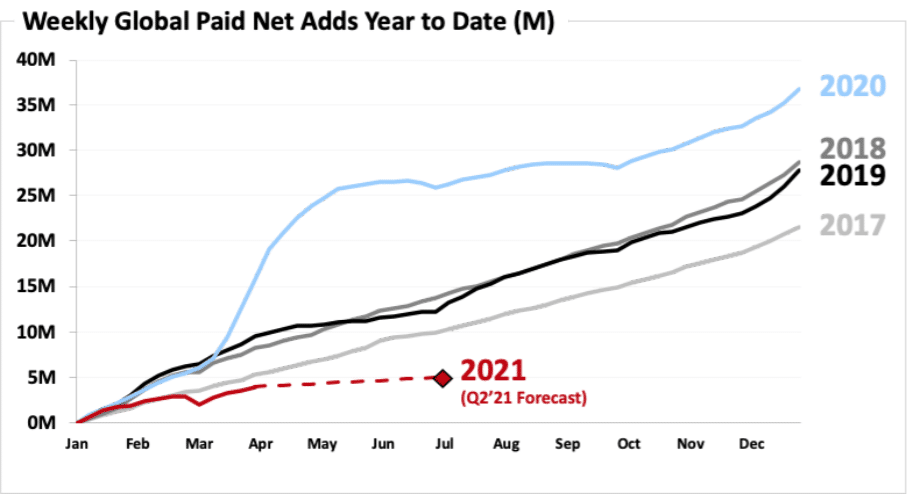 Paid memberships for the quarter were at 208 million, below the firm's guidance forecast of 210 million.
Netflix said subscriber growth slowed due to the COVID-19 pull forward in 2020, and a lighter content slate in the first half of 2021 due to production delays.
Revenue grew 24.2% year-on-year to $7.163 billion versus $5.768 billion in the first quarter of 2020. Average revenue per membership gained 6% year-on-year or 5% excluding a foreigne exchange impact of over $80 million.
Net income rose to $1.707 billion from $709 million, while the diluted earnings per share grew to $3.75 from $1.57 in the comparable period.
Netflix anticipates a strong second half as new seasons of its biggest hits return, along with a film lineup. The company plans to spend over $17 billion in cash on content for 2021.
The company is banking on the return of shows Sex Education, The Witcher, La Casa de Papel, and You to boost subscribers. It will also roll out original films such as the finale to The Kissing Booth trilogy, and features like Red Notice, and Don't Look Up.
NFLX: Nasdaq is down 8.22% premarket.