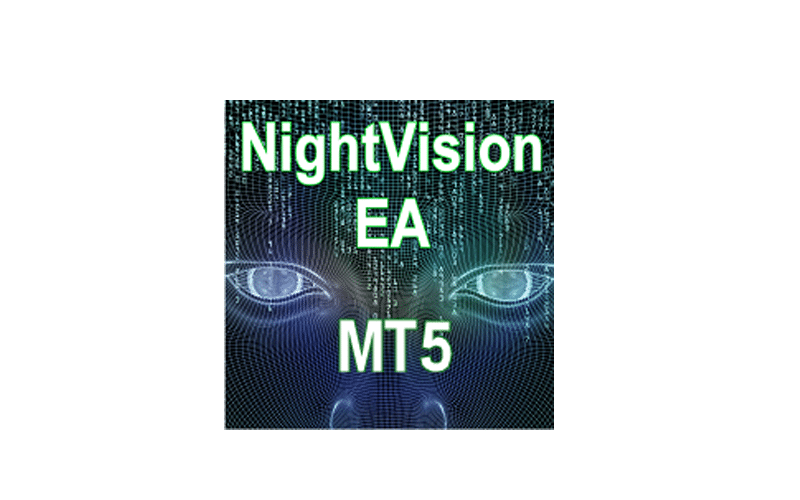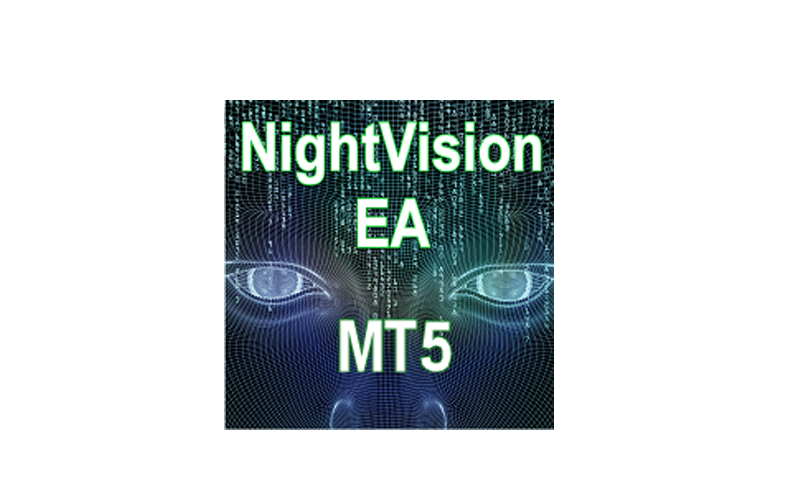 NightVision EA is one of the many unprofitable FX robots out there. However, the author is marketing it on the mql5 website as the best system. He states that it uses some of his distinctive developments that have been tested successfully on live trading accounts. However, traders should tread carefully and not believe this vendor blindly.
Is investing in NightVision EA a good decision?
You will make a terrible decision if you purchase this EA. We have analyzed its features, strategies, trading results, transparency among other aspects and identified some red flags. As you will see later in this NightVision EA review, the robot applies a dangerous approach in trading that can cause you to incur unimaginable losses. Moreover, the vendor does not provide us with detailed background information about himself or his company and conceals some trading data.
Company profile
Alexander Kalinkin is the individual behind this EA. He is from Russia and mainly focuses on managing assets for traders and developing Forex products. This is the only thing we know about him. His profile is characterized by very little details. So, we are uncertain if he created this robot alone or with other experts. Furthermore, we are clueless about the name of the company he works under, and consequently, its profile.
Main features
NightVision EA conducts trades automatically on the user's behalf. Therefore, what you need to do for it to start working for you is to click on the buy option. You will then be directed to a link that will show you the processes you need to follow to acquire it. The unique features of the robot are:
Works on numerous currency pairs: GBPUSD, GBPCAD, USDCAD, GBPAUD, EURAUD, EURCAD, EURGBP, GBPCHF, EURUSD, USDCHF, NZDUSD, EURNZD, USDJPY, EURCHF, AUDJPY, and AUDNZD
Is fully automated
Is easy to use
Has a small number of settings
Works on the MT5 trading platform
Recommends ECN accounts with low spread and commission
Ensures that each trade has its Stop Loss and Take Profit so as to secure the trader's deposit
Does not apply risky trading methods like grid, martingale, arbitrage, etc
The recommended FX broker is IC markets
Mainly opens trades on Friday
Alexander says his product applies night scalping especially when the American trading session is being closed. This is a dangerous strategy that can expose the trader to extreme risk. If the software deviates a bit, the account can easily crash.
Price
NightVision EA is priced at $449. We have established that it is costlier than other products of a similar nature in the market. Furthermore, it does not offer a money-back guarantee of any kind. So, we believe it's not worth it. 


Trading results
The vendor only provides us with pictures of Backtest results. A link to those statistics would have been more useful. 


The robot was backtested from April 2016 to October 2020. During this time, 4608 trades were performed and a net profit of $1854.05 was produced. This is such a small amount bearing in mind that it operated for 4+ years. The profit factor was 2.39. The drawdown of 54.13% was also very high, a sign that the system can drain your account in no time. Key trading metrics like the win-rates along with profits and loss trades are missing.
Fortunately, there are verified trading statistics for this EA on myfxbook.com. Let's have a look at them below: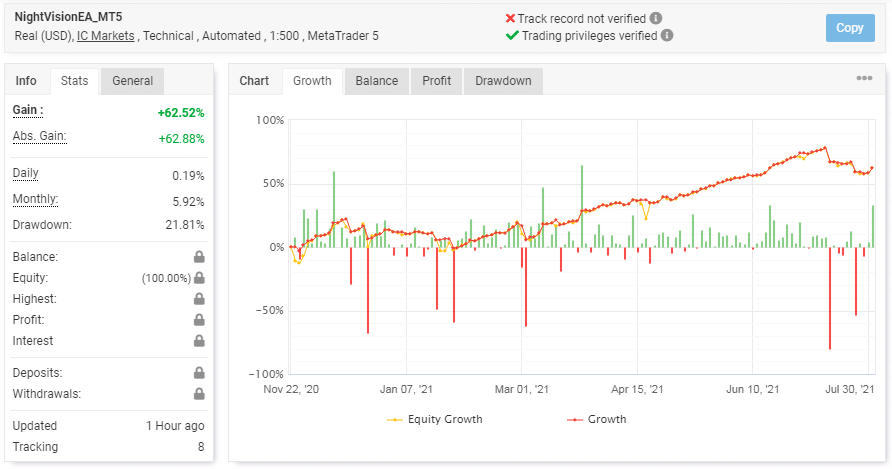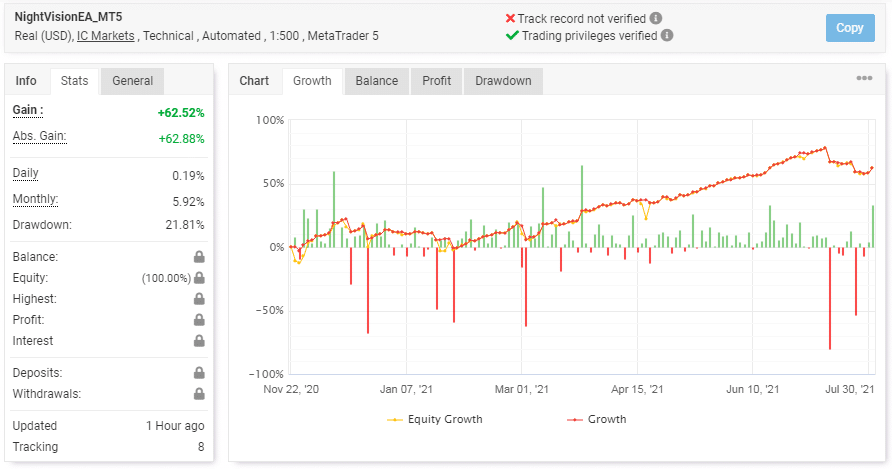 The software operated a real USD account on the MT5 platform using a leverage of 1:500. It was activated on November 22, 2020. Up to now, it has made a gain of 62.52%. It generates profits at a rate of 0.19% daily and 5.92% monthly. The drawdown which is 21.81% is risky as it shows us the account has made significant losses. The vendor has decided to hide trading metrics like the profit, deposit, and balance. This is highly suspicious.


A total of 422 trades have been executed. The win rates for longs and shorts are 71% and 69% respectively. These outcomes do not inspire any confidence in the EA's ability to profit traders. The profit factor of 1.37 also shows us that this software is unable to generate substantial returns. The pips made are 1071.4. The average loss (-13.11 pips) is higher than the average profit (8.98 pips). This is a bad sign. If the trend continues, we should expect to see more losses.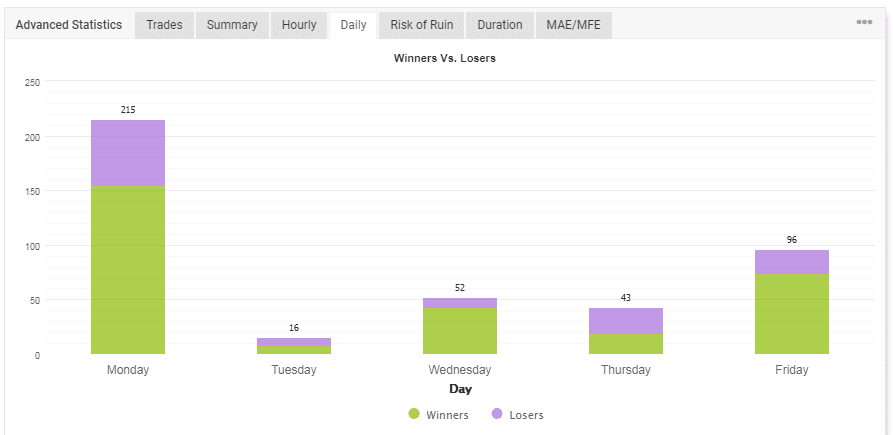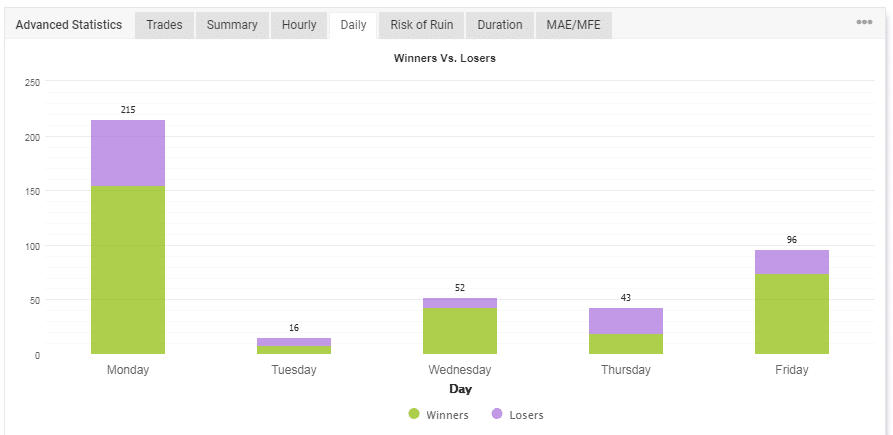 The system performed many trades on Monday (215 deals).


The risk of ruin is moderate. There is a 10% chance of losing the account if the EA loses 12 trades in a row. 


The software was profitable for 6 months but made losses in January and July.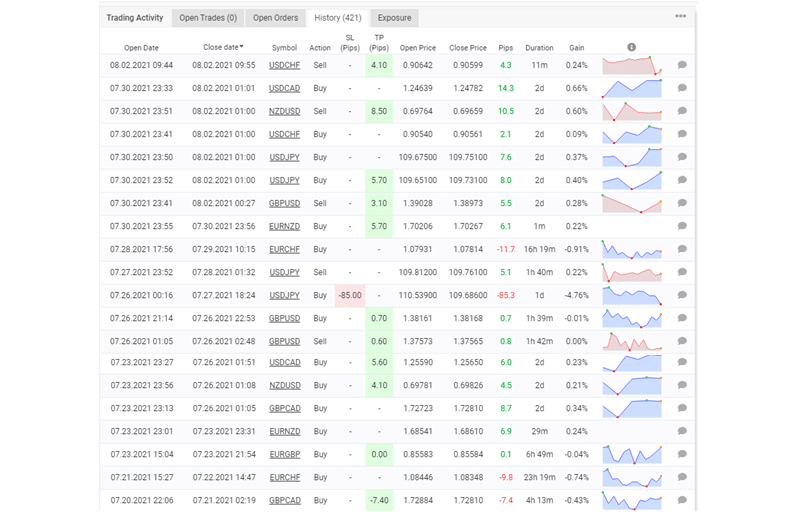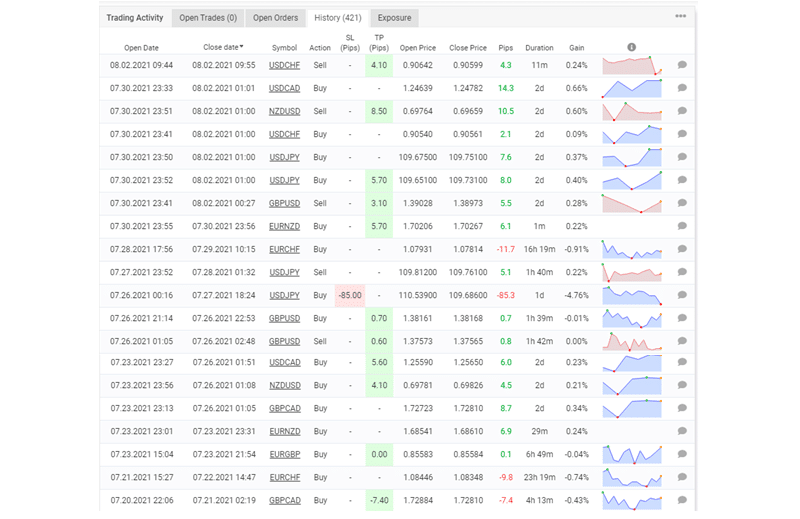 Evidently, lot sizes are hidden. It is possible that the account traded with large lot sizes and this is what the developer does not want us to discover. Higher time frames, trailing stop losses and take profits were used. The profitability rate was very small. A few trades occurred outside of the usual night scalper hours.
Customer reviews
Only 3 customers have provided their feedback. All of them say that NightVision is a good EA as it makes profits for them. However, we are reluctant to believe this because the developer may have asked them to leave positive comments. In addition, the testimonials are inadequate. More reviews would have helped us to gauge if customers are really satisfied with the product's performance or not.
Summing up
You should not even consider buying this robot. You will be in for a rude shock if you decide to invest in it. It mainly opens trades on Friday, which means that the risk of bigger losses is increased because of weekend gaps. The trading method used is also dangerous and escalates your account's risk of ruin. Lastly, the vendor's lack of transparency is a huge turn off. So, he cannot be trusted to make your account profitable.