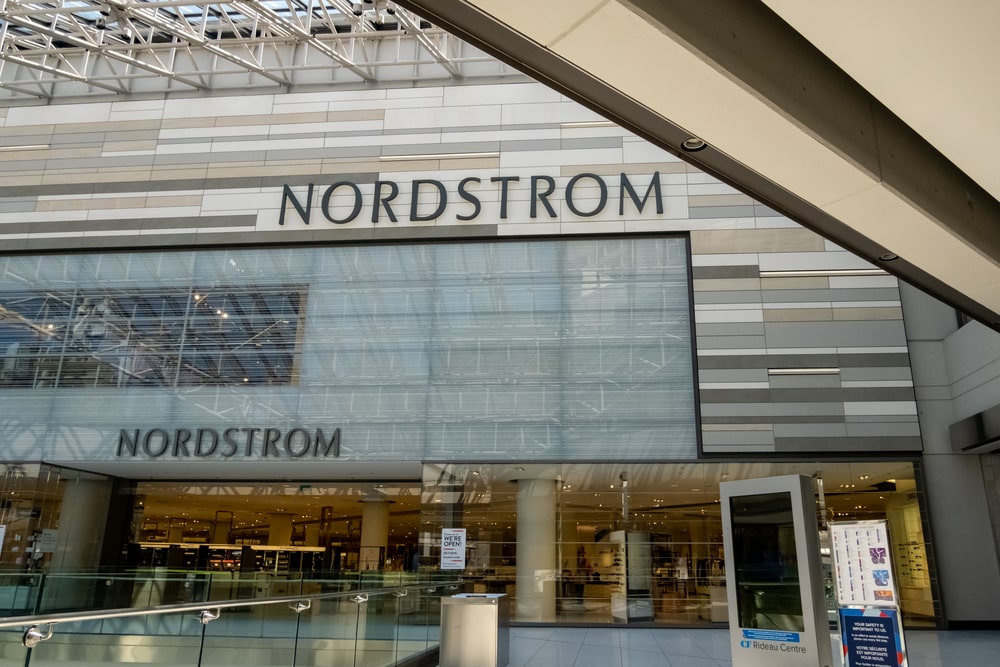 Nordstrom shares jump nearly 5% after reporting Q1 sales ahead of analysts' estimates and upgrading its full-year outlook, according to a press release by Nordstrom on Tuesday.
The company reported net income for the three-month period ended April 30 of $20 million or 13 cents per share, compared with a net loss of $166 million or $105 per share the prior year.
Nordstrom lost 6 cents per share on an adjusted basis, excluding a gain resulting from the sale of the company's interest in a corporate office building.
Total revenue rose to $3.57 billion from $3 billion the prior year that topping expectations for $3.28 billion.
Nordstrom expects fiscal 2022 revenue, including credit card sales, to increase to 6% to 8%, compared to a previous range of 5% to 7%.
Erik Nordstrom, Chief Executive Officer, stated that the company has been able to capitalize on demand from people who are shopping for long-awaited occasions as pandemic restrictions relax for weddings and other social gatherings.