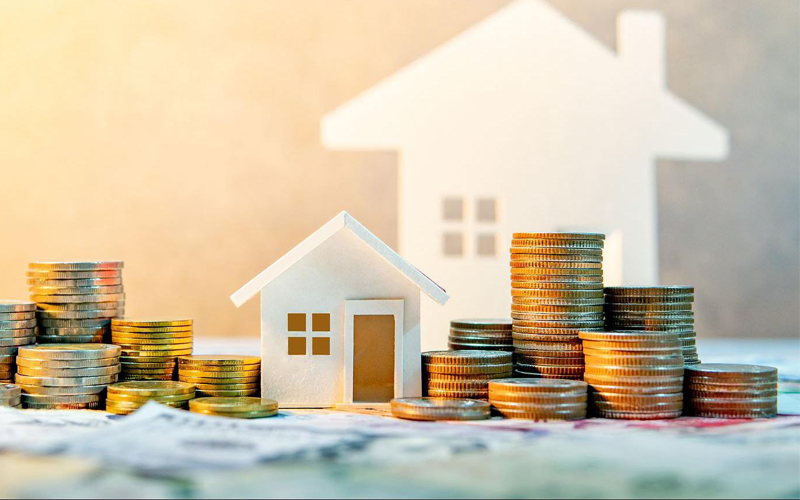 The Real estate market is a place where people from varying backgrounds build wealth by investing. Owning and managing real estate properties can be best described as running a small business. It has been proven to be as lucrative as investing in the stock market over the years. As growth in the economy and in jobs and population almost always means demand for real estate, the real estate market offers solid long-term returns.
The Real estate and stock markets are two types of ownership investments where you will have an ownership stake in an asset. However, real estate brings with it more potential for profits as well as the chances of amplified losses. The market can go through good and bad patches and thus you should plan long-term when investing in this market. The vast majority of investors who fail to make money from this market do so because of committing some unavoidable mistakes.
What Types of properties matter?
If you think you are ready to buy a property, you must first make decisions about what to buy and where. There are some common types of higher density housing you can choose from, apart from the traditional single-family home.
Townhomes
Townhomes or Row Homes are a cross between a single-family house and a condominium. They are very similar to condos as they generally share walls and a roof. And often come with two-story buildings and a yard,
Condominiums
These are apartment-style housing units, stacked on top of and adjacent to one another. There are many condominiums that are converted into apartments through the sale of ownership of different Units. If you go for a condominium, you will get a specific unit as well as a share of the common areas available.
Co-operatives
These units resemble apartment and condominium buildings. When you purchase a share in a co-operative, you are essentially owning a share of the entire building, including living space. Permissions are generally required from the cooperative association if you want to remodel or rent out your unit to a tenant. Cooperatives are much harder to obtain loans for and to sell. Thus, steer clear of it unless you get a good deal and can get a loan easily.
What Is the Right Kind Of Property And Why Its Location Matters?
The right kind of property will ultimately depend on your long-term financial goals and what you want to achieve from this investment. Take as much time as required for assessing different options, as you will be making a big investment decision. Usually, 6 months to a year is a normal period for searching for properties to invest in. Before you begin the process of searching, you may have some preconceived notions about the type of property and the location that interests you. If you take the time to examine other communities and localities in place of the ones you are already familiar with, you may find another area that meets your needs and has affordable single-family homes.
Research is the key thing here. Even if you have lived in a particular area for a long period of time, you must consider different types of properties in a variety of locations before making the final decision, which will narrow down your search. After focusing on a particular neighborhood or area, make sure to get proper information about the full range of properties available there. For instance, if you want to spend $250,000 on a home, look at properties that are more expensive. Most real estate sells for much less than their listing price.
Last but not the least, be wary of real estate agents, as they can be a great barrier to your decisions. Some agents can be pushy and would want to make a sale to get their commission. If you have to work with an agent, make sure not to overlook homes that are listed for sale by their owners and do not have any agents assigned to them. Otherwise, you may overlook some good prospects.
6 Factors To Look At Before Making Your Final Decision
We often look to other people's perceptions about an area or location before we select our property. However, one should always get the facts. Anecdotes and other people's perceptions about a location or particular neighborhood do not always reflect the facts. Before you make that final decision, there are some factors that you need to look into.
Property Taxes
Consider how much your property taxes will be before you purchase a property. Tax rates can vary from community to community and you can check them out if you consult with a good real estate agent.
Future Development Prospects
You must always check out what types of new development or major renovations are in the works. You can do this by contacting the planning department in towns who would be aware of problems in particular areas.
Schools and Educational Institutes
Property values can also be dictated by the presence of schools and other educational institutions in a particular neighborhood or area. Even if one doesn't have kids, the quality of these educational institutions and whether they are Improving or faltering can also have an impact on property values and its resale value as well.
Amenities
Consider what amenities the particular neighborhood is providing. This can take the form of parks, sports and recreation facilities. Drive around the neighborhood to get a better sense of such attractions. There are many cities or towns that can mail you information brochures and booklets which provide details about what they offer.
Susceptibility to Risk
Is the neighborhood you are choosing susceptible to major risks and natural disasters like floods, mudslides, tornados, fires, or earthquakes? Although you will be covered financially by a homeowner's insurance, you have to consider how you will deal with such a scenario on a mental level. Although you cannot eliminate all the risks, the least you can do is educate yourself about the potentially catastrophic risks in various areas near your property and plan accordingly.
Crime Rates
Crime rates also have an impact on the value of the property. You can get accurate information regarding this from the local police department or public library.
Final Thoughts
Real estate like all investments has its share of benefits and disadvantages. You should plan long-term if you decide to invest in real estate and be aware that both the potential of risks and rewards are high in this sector.