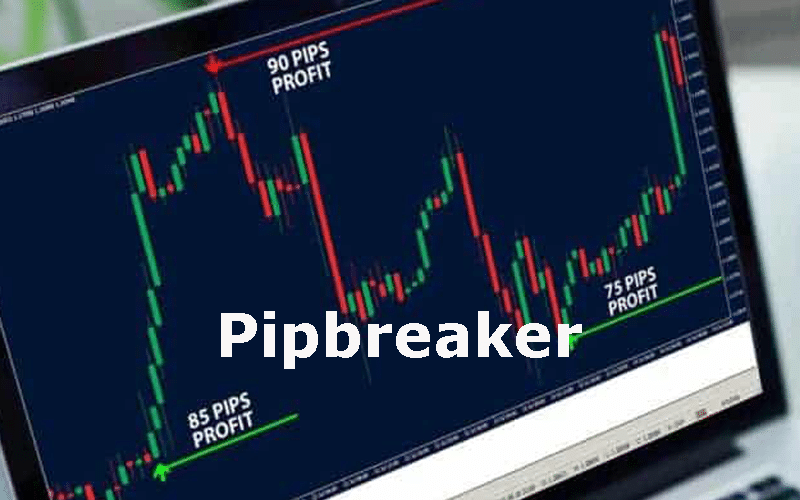 Pipbreaker is an indicator software that was designed by WeTalkTrade. The company does not have a good reputation among Forex traders. It's hard to trust it and its products all the way.
Is investing in Pipbreaker a good decision?
We don't think so. Even though this indicator is good, it is hard to understand why it has that high price. There are many similar indicators for the $50-$80 price on MQL5.
Company profile
There's nothing special behind this service. The developers remain unrevealed. We don't know who they are and what we should expect from their software design skills.
Main features
The presentation has several features and functionalities explained. We prepare a following list for you:
It's a semi-automatic trading solution that informs us when it's the right time to open or close an order.
It executes orders on the MT 4 and MT 5 platforms.
The indicator allows working on any time frame and currency pair.
The system has a simple interface to use.
The win rate should be approximately 93%.
The positive rating is based on 1397 testimonials.
The system is delivered with welcome and knowledgeable support that's available 24/7.
The system is a "safeguard against losses."
It can work within all trading sessions.
There are many settings that can be customized.
It works with various trading styles: scalping, long term, short term.
It can increase our trading career.
"The design of the indicator is so easy to understand: Green arrow for BUY and Red arrow for SELL."
The indicator sets a relevant SL for open orders.
Price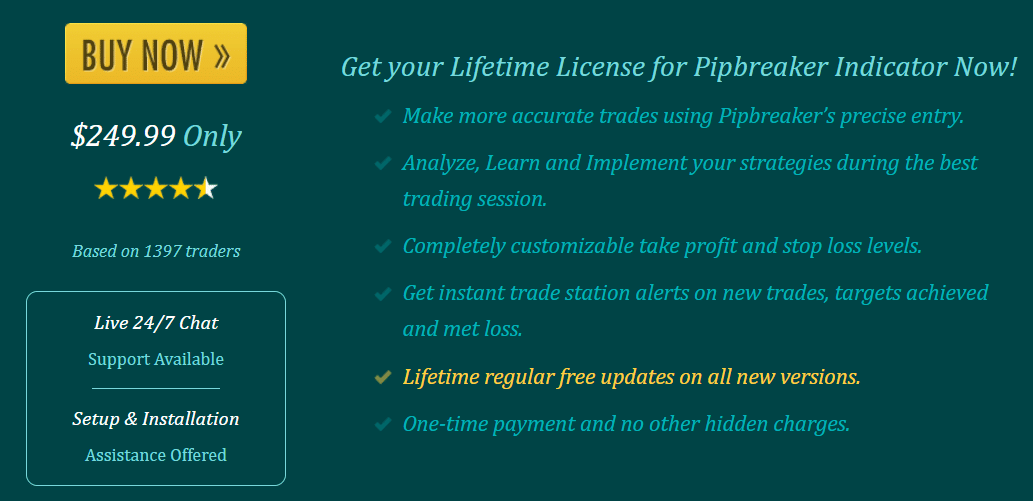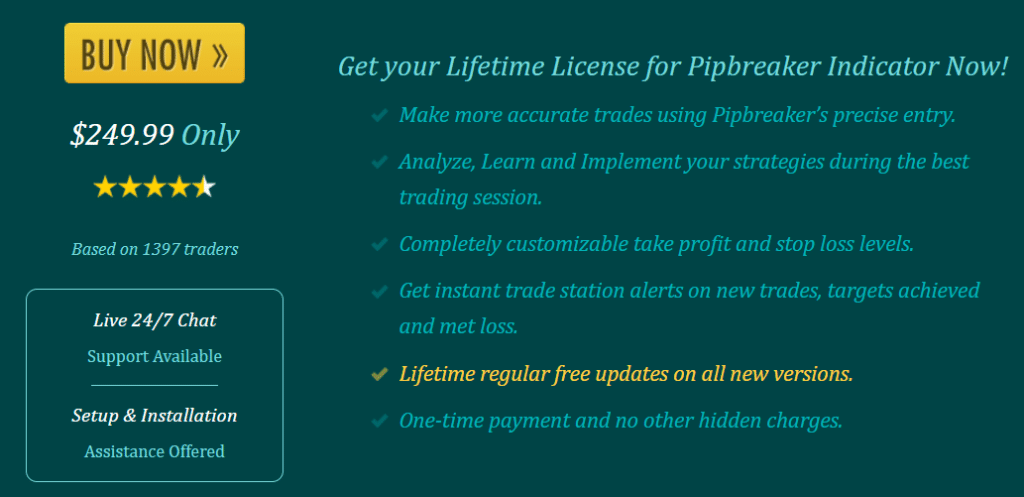 The main offer includes a $249.99 price. As we mentioned, the system is overpriced. Similar trading solutions cost three times cheaper on various platforms like MQL5. The package is featured by a license, free updates, and upgrades, 24/7 support, and a user guide.
Trading results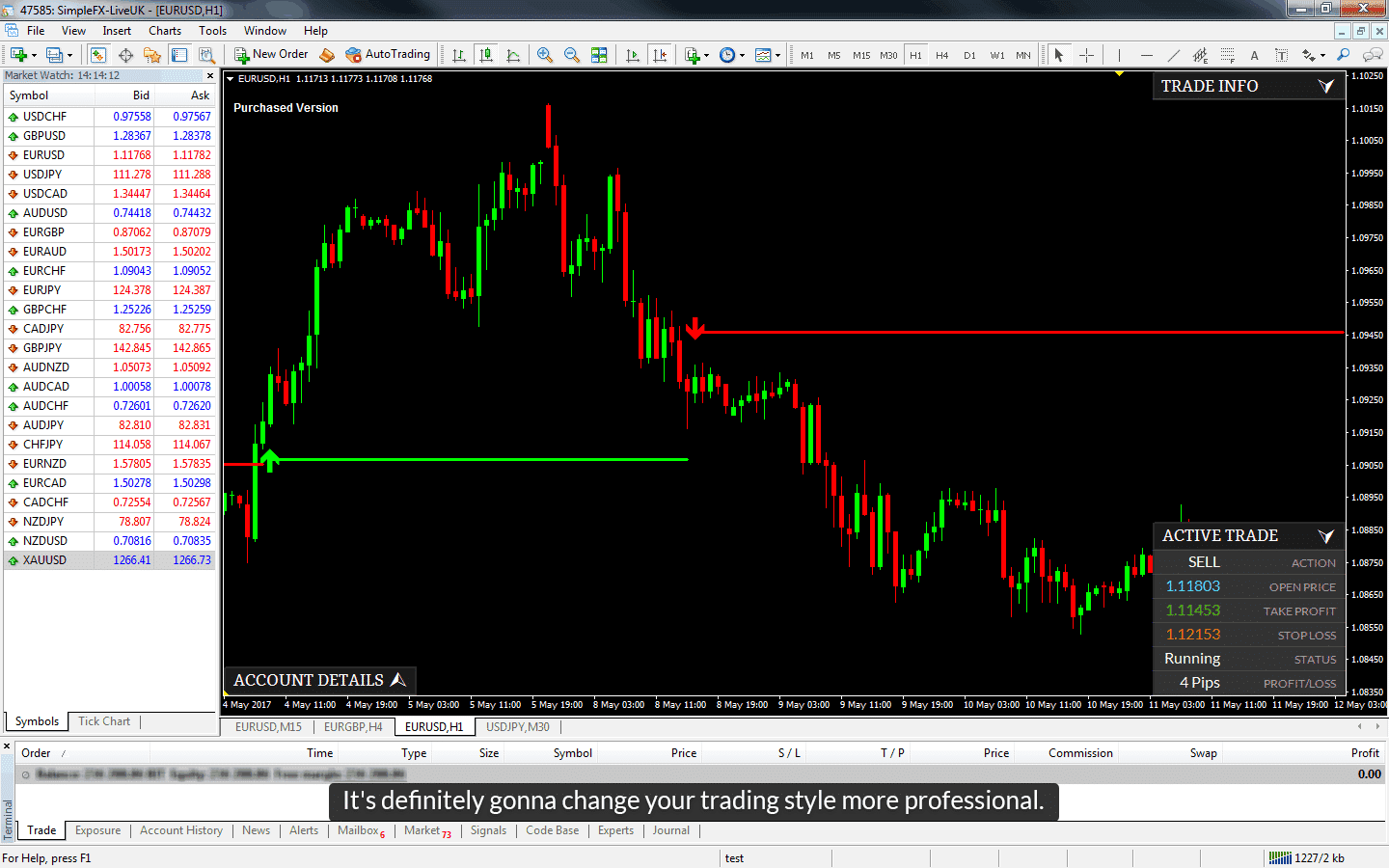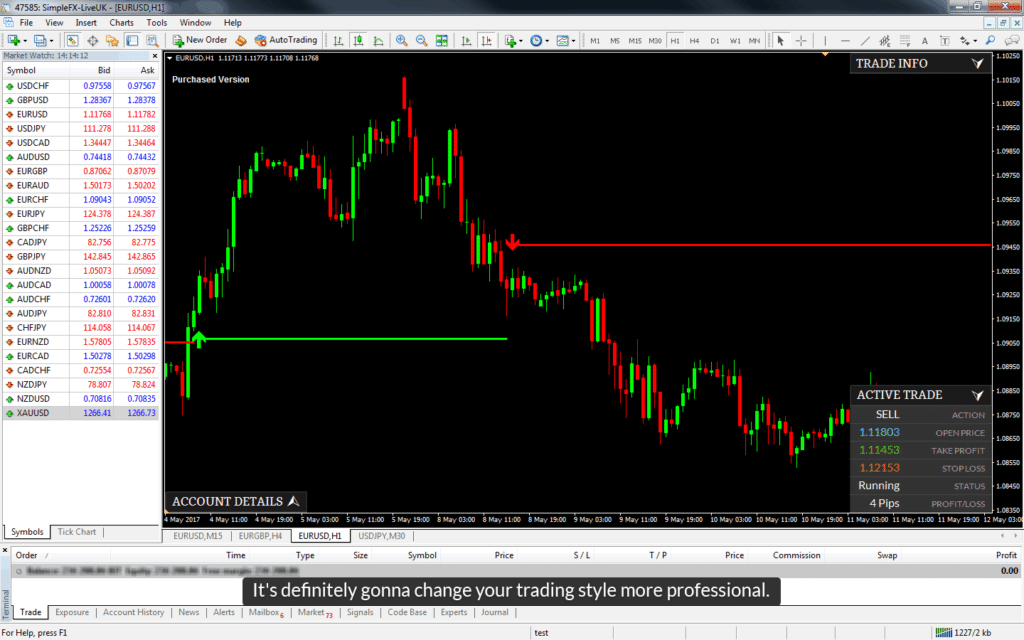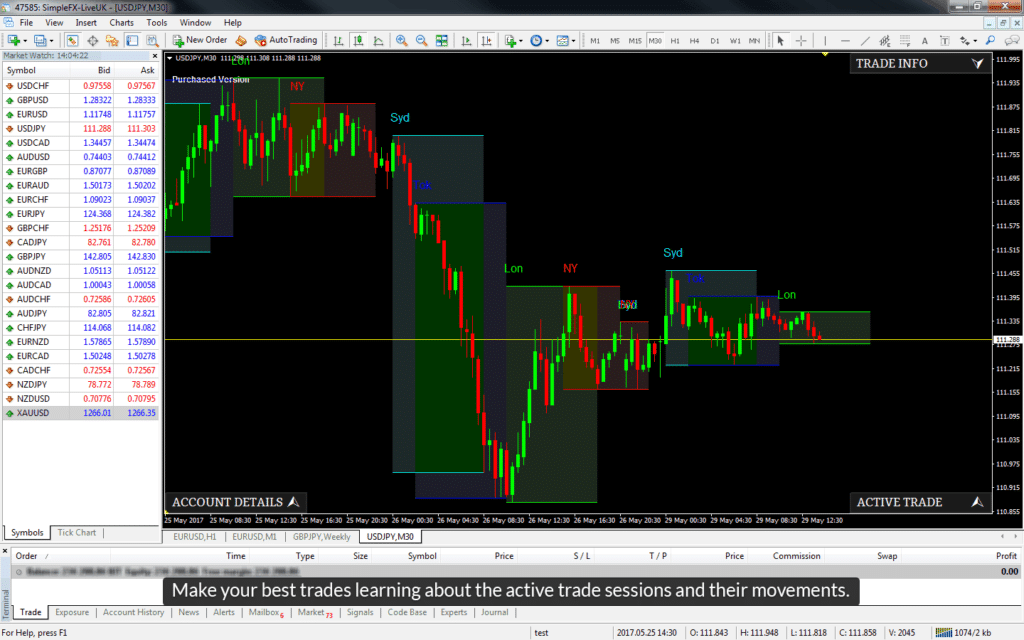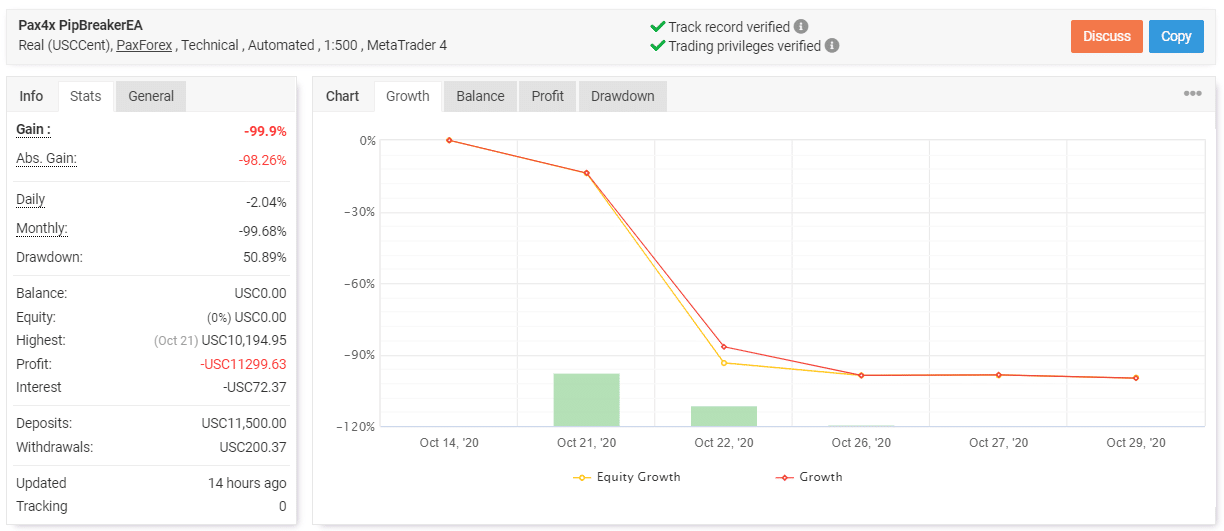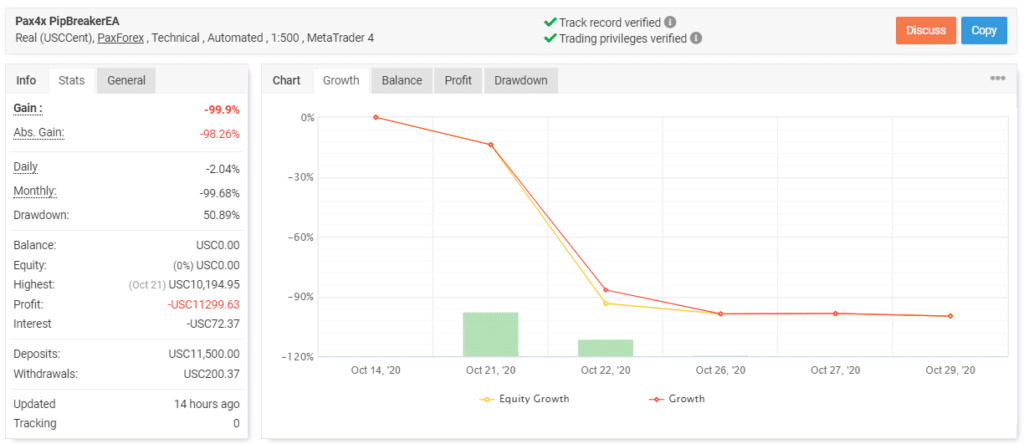 Trading results are the best possible opportunity to explain how the system works and what the real profitability is. We can predict and count all risks of using it. The system has run the account automatically with 1:500 leverage on MT4. The broker was PaxForex. The account has a verified track record. It was created on October 14, 2020, and deposited USC11,500, and withdrawn at USC200,37. Since then, the absolute gain has become -99.9%. An average monthly gain was -99.68%. The maximum drawdown was 50.89%. So, the system was a scam.


The advisor traded 22 orders with -4262 pips. An average win was 86.22 pips when an average loss was -598.10 pips. It was such a risky spread between numbers. The win rate was 57% for longs and 62% for shorts. An average trade length was over 8 hours. The profit factor was 0.13.


The advisor closed with losses everything it traded. It's a pure scam.


The advisor started working at the beginning of the European trading session.


The system traded mostly only Wednesday.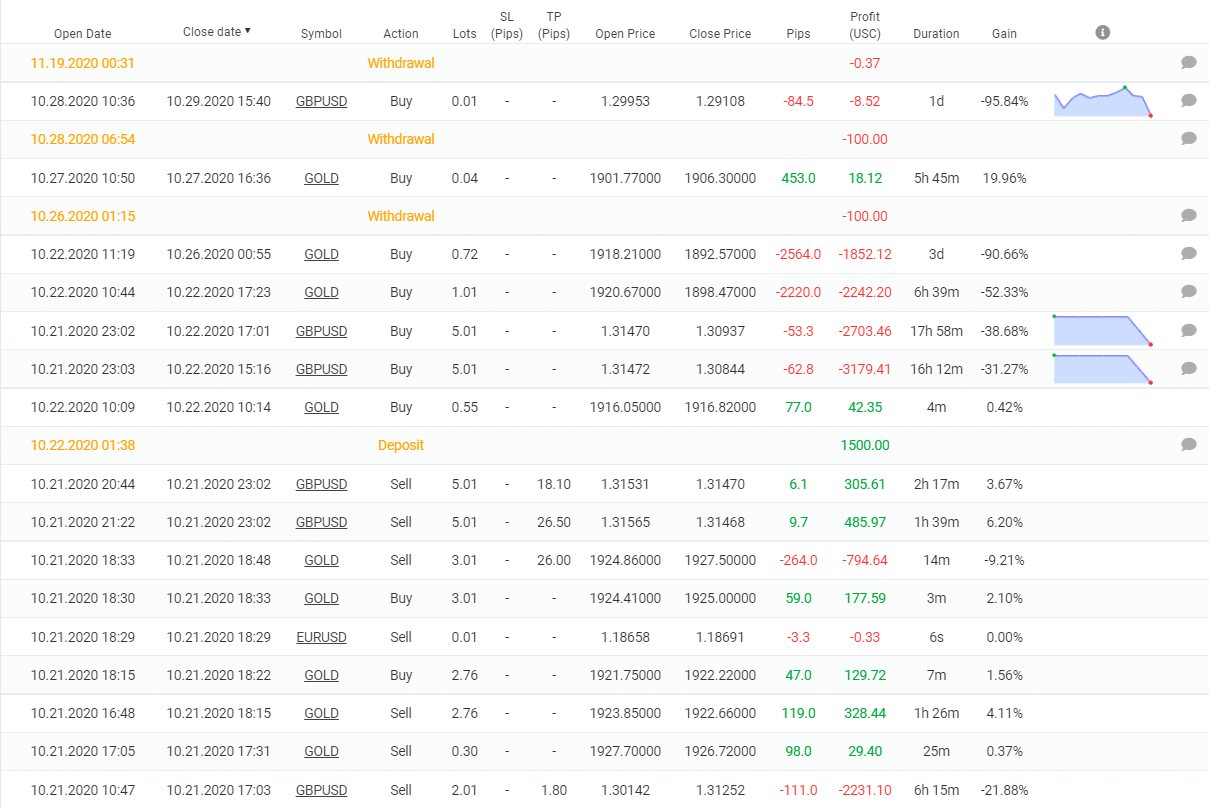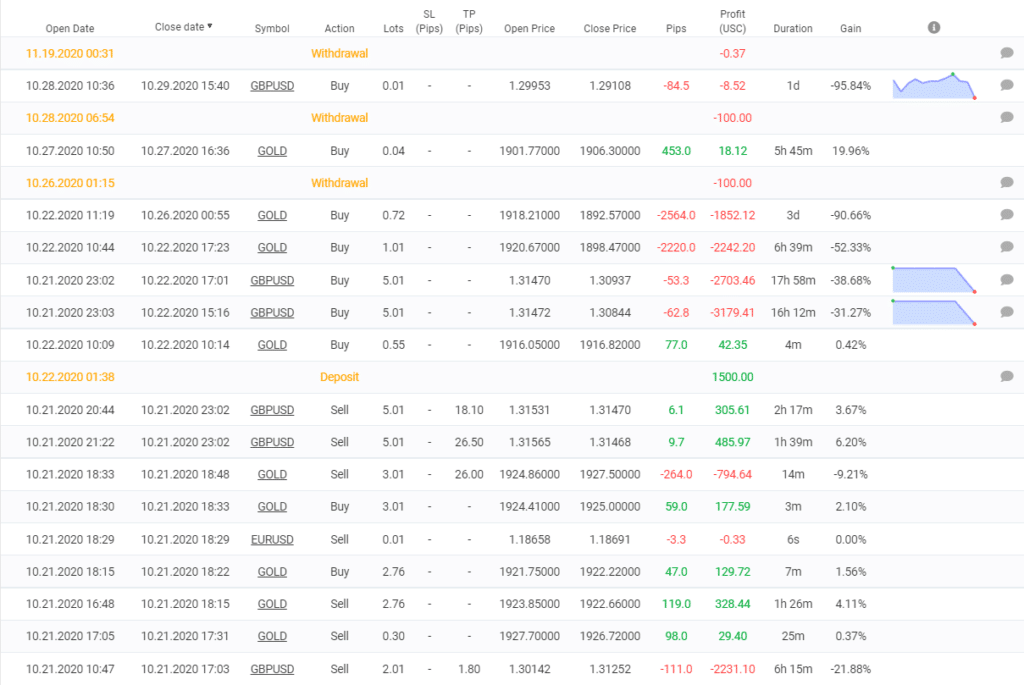 After huge losses, the account was completely withdrawn.
People feedback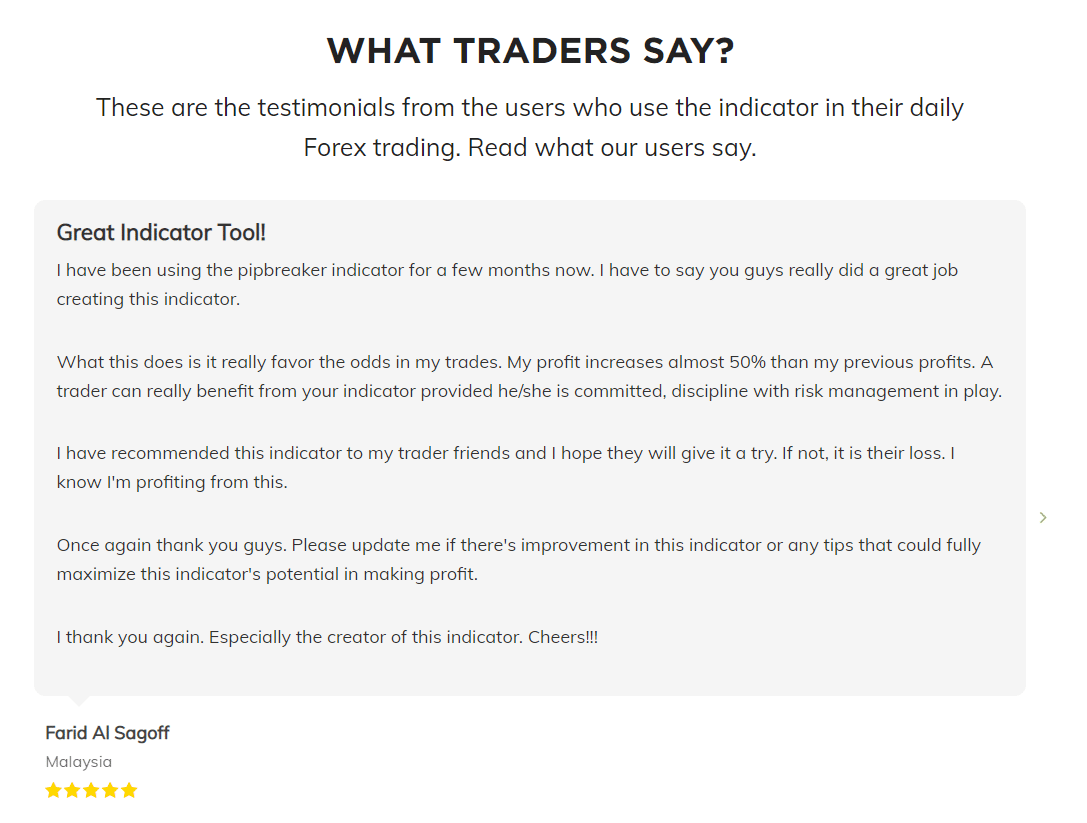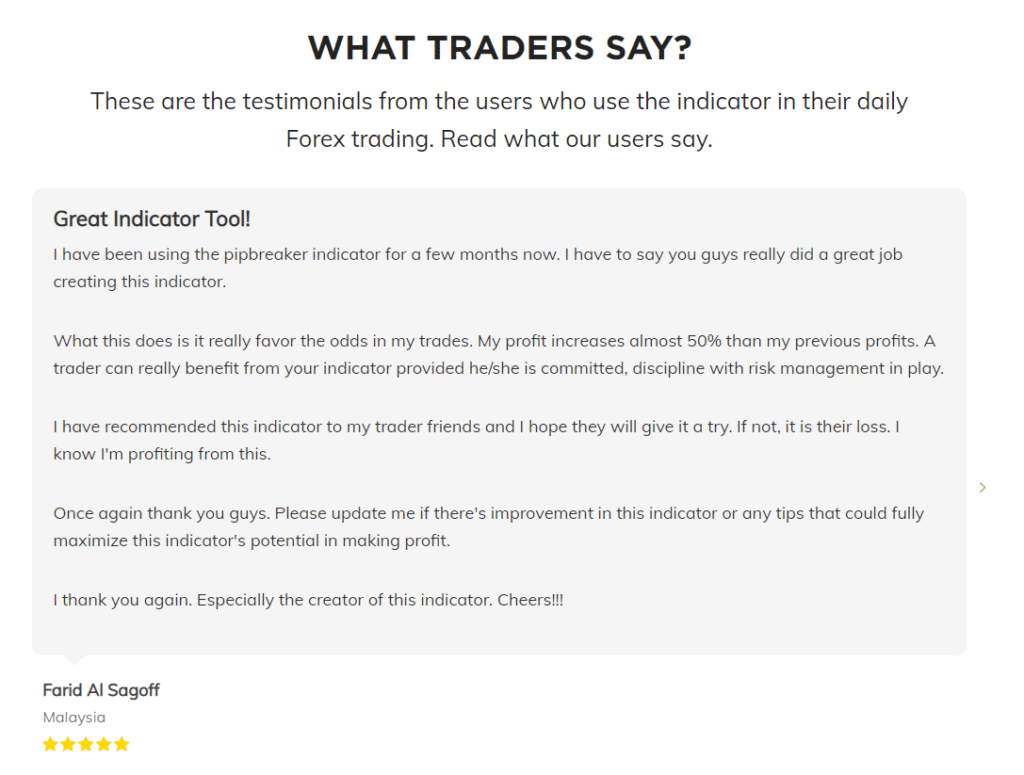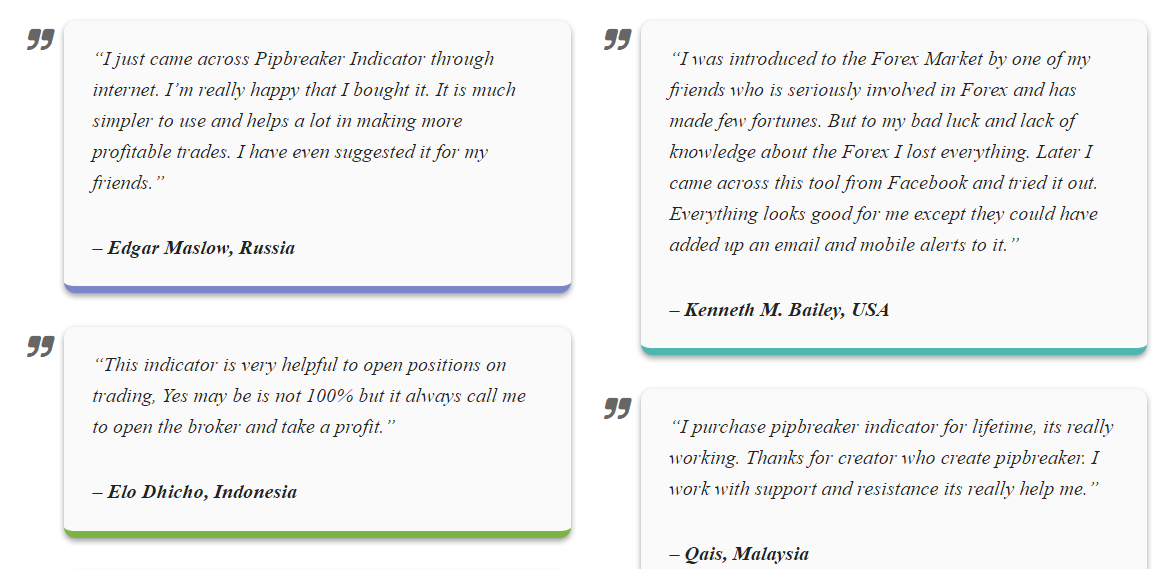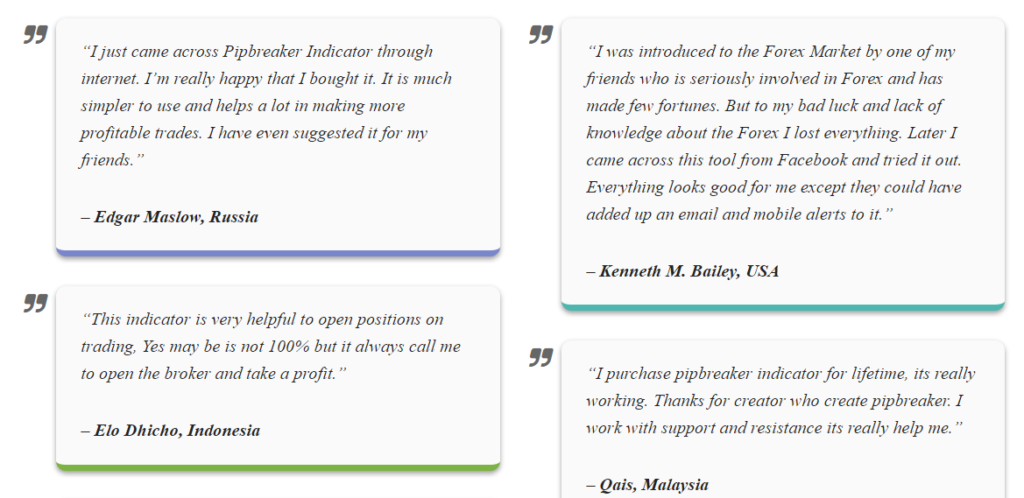 The developers provided us with a huge number of testimonials. Alas, all of them are not verified. It's impossible to trust them blindly.
Summing up
Pipbreaker is an indicator from We Talk Trade. The presentation they have written doesn't look trustworthy at all. The system doesn't have testimonials that would show that the indicator was tested well and can make profits on the past data. Trading results showed that it couldn't do it on the real account as well.