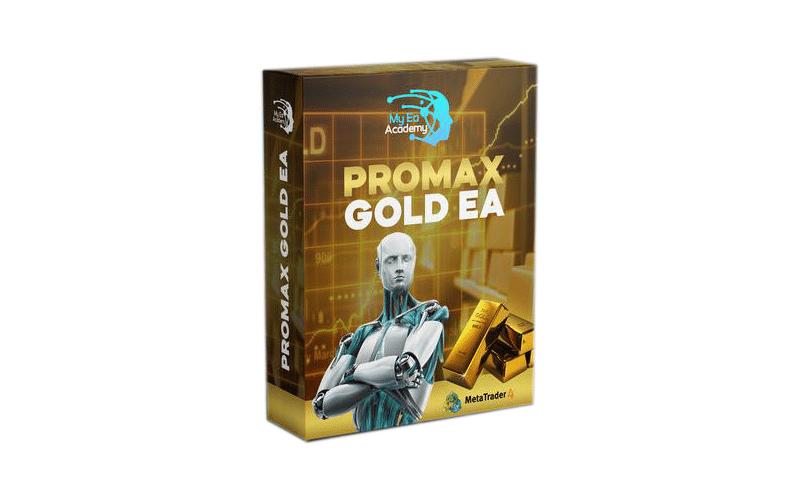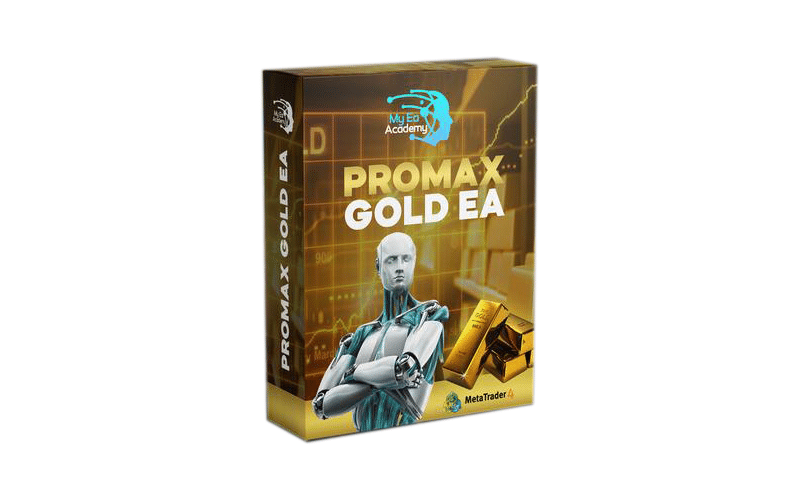 In today's Promax Gold EA Review we are going to get a deep insight into a newly launched Forex market MT4 tool. Sinry Advice Worldwide that stands for this product developing and representing to the public, claims that it's the 'the first fully automatic Gold trading robot with smart news filter which allows this EA to analyze both technical and fundamental news'. Although they offer many positive signals for a new expert advisor, they still have to go to get somewhere near the top
To check out the veracity of the vendor's claims and system's efficacy, our experts have conducted an unbiased analysis of this FX ATS. Keep on reading our review to see what our experts have to say about this robot.
Is Investing in Promax Gold EA a Good Decision?
Not yet. We need some time to monitor the trading performance of the robot to find out whether it is a reliable and worthwhile trading tool.
Company Profile
The EA is placed on the MY EA ACADEMY website that is under SINRY ADVICE WORLDWIDE (TR0214386-K). Sinry Advice is a well-known company in the FX market that has already launched several forex software since 2020. On their contact page, we are provided with the following company address:

My EA Academy is well-known for Trading educational tools and claims that they are here to help their clients and provide them with unforgettable trading experiences, no matter what their location is. It means that they provide their services worldwide, five days a week, from Monday to Friday. They also provide full-time 24/5 customer support, replying to any type of inquiry.


To get in touch with the support we need to email [email protected], call +90 53-6331 6029, or use their social media contacts:


Main Features
We've grouped all the features of this EA in the following list below:
It is a fully autonomous expert advisor designed on run on MetaTrader 4 platform
It has a Smart AI (artificial intelligence) for news analysis. It can analyze technical and fundamental news
The devs claim we can expert for 20-40% of the monthly gain
It was designed to trade only for above 88% accuracy
In case of drawdown, the EA uses Grid to close trades in breakeven without loss
It has auto capital management and Lot selecting
Was designed for trading only 1 currency pair – XAU/USD (GOLD)
Traders can run the robot on ECN or standard account type
The vendor recommends we trade on default settings
The package includes 1 Real and 1 Demo license
Recommended deposit is $1000 or more
VPS for online hosting is recommended; the link to the recommended VPS does not work


Promax EA is compatible with any broker account
The dev recommends trading with brokers that have low fees, low swap, but the high-speed server
The recommended broker is Opoforex, as it meets the above-mentioned requirements
Recommended leverage is 1:500
The EA is easy to install and comes with a detailed full setup user manual
It includes free updates and upgrades
The package comes with a 14 days money-back guarantee
The devs also provide step-by-step instruction on how to start trading with Promax Gold EA:


In addition to this, on their website we can find a detailed 7 minutes YouTube video that tells us how to install the robot:


What we have not to do:
Close any open trade manually, because it can mess up the money management system
Use any other indicator or robot on the same account as the robot is working
Trade on account with a deposit below $1000
Run the robot on mini or cent accounts
Price
Currently, the system is available to buy with a $192 discount, and interested in the EA can buy it for $198 instead of $390. The package includes 1 Real and 1 Demo account. A 2 weeks money refund policy is also included. The pricing is quite competitive, as most FX EAs start from $350 and higher.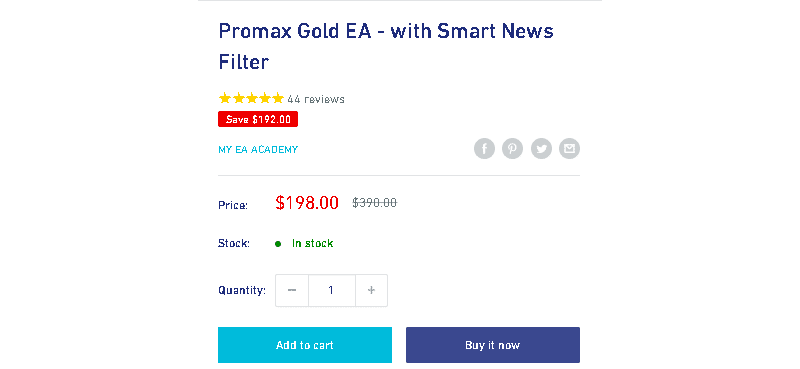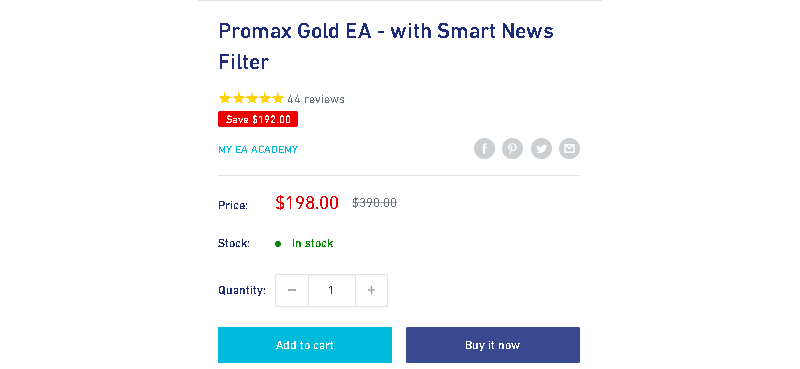 Payments are accepted via PayPal, MasterCard, VISA, Apple Pay, American Express, Bitcoin, Bitcoin Cash, and Ethereum.
Trading Results
We have a live trading account on the dev's website: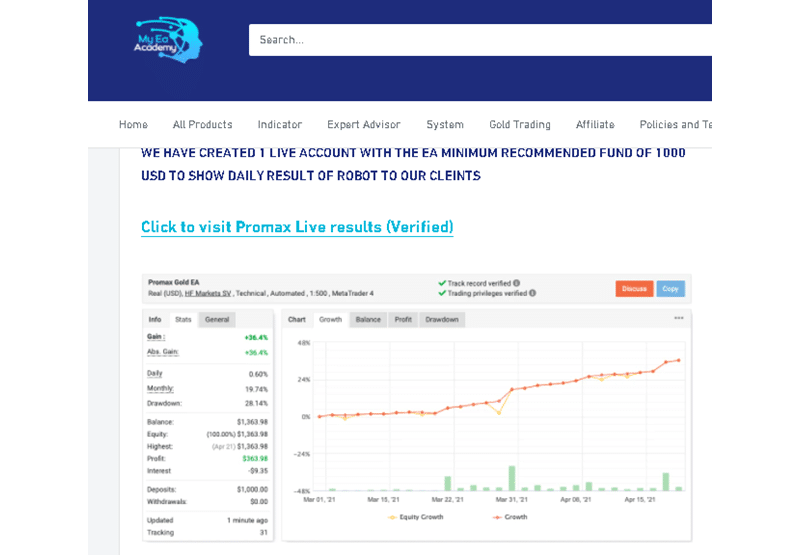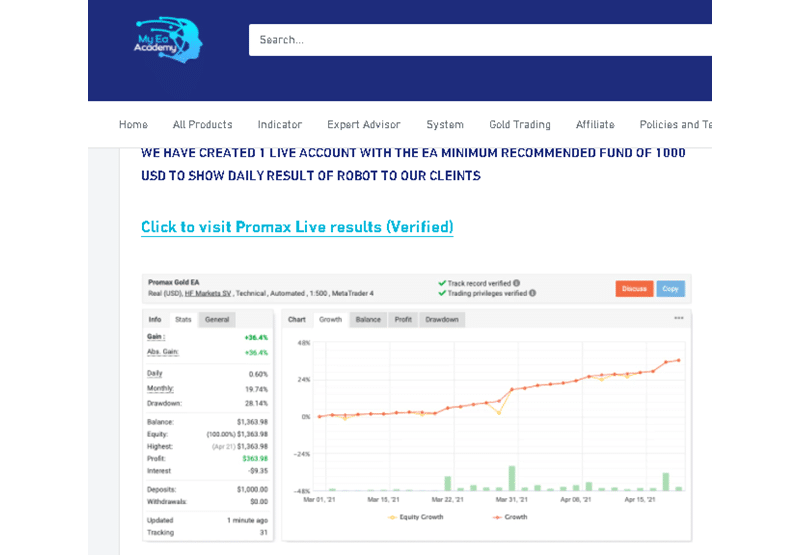 The link is clickable, which is a huge pro as we can analyze the trading results of their EA.
It is a REAL (USD) account that works under HF Markets SV brokerage. It trades with 1:500 leverage on the MT4 platform. It uses technical indicators and performs trades fully automatically. The track record and trading privileges are verified. Since the date of its inception, March 01, 2021, the gain has grown to 55, 76% with average daily and monthly gains of 0,60% and 19,74% respectively. The robot does not trade with high drawdowns, and the peak drawdown was on March 29 and equaled 28.14%.


With a deposit of $1K, the EA could generate $557 of profit. The win rate is 79% based on 274 trades that the EA traded. It trades only Long trading positions with a win rate of 78%. The average loss (-519.40 pips/-$8.01) is higher than the average win (180.95 pips/$4.73). The profit factor is high – 2.20. The average trade length is 4 hours and 21 minutes.




It trades with low risks to the account balance:


It trades with a fixed Lot size set at 0.02 and provides stable, but low profits ranging from $0,5 to $16.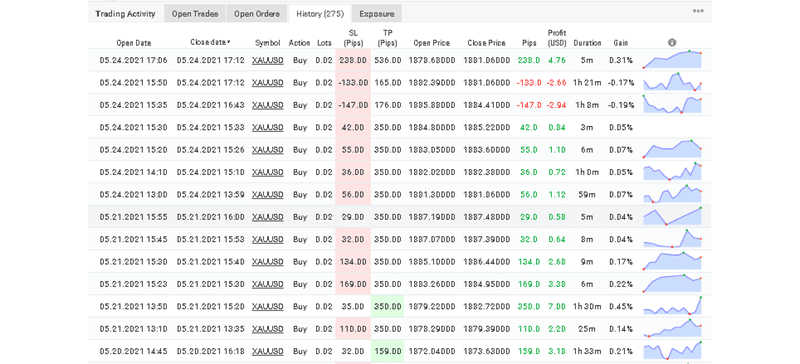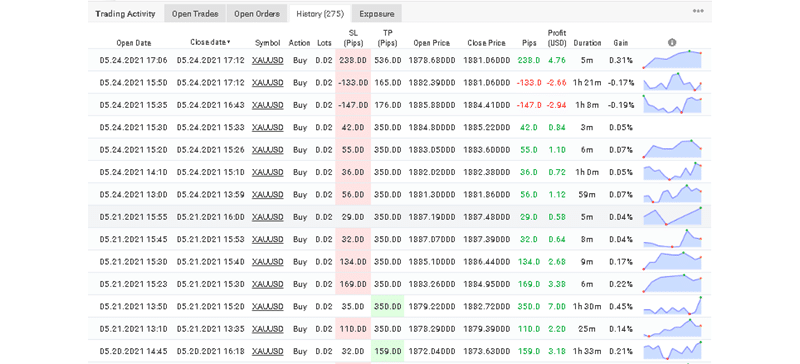 Unfortunately, the backtest reports are not provided, thus we cannot say how the EA performs in the long run.
Customer Reviews
Customer reviews are one of the main factors that determine whether a trading system is a worthwhile investment decision or not. On the developer's website, we are provided with plenty of customer reviews. However, all of them, as expected, are positive. They say that they are satisfied with their trading results and claim that the EA trades mostly with no drawdown. Some traders say that the My EA Academy provides 'first-class customer support', being 'patient and comprehensive'.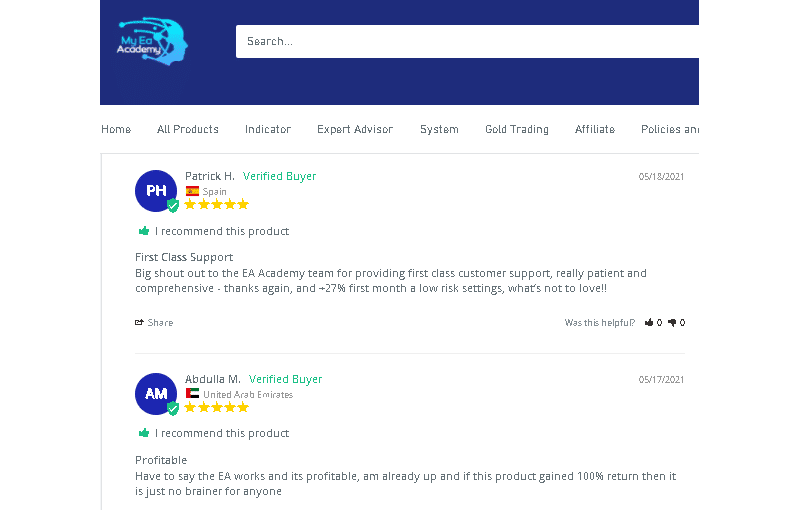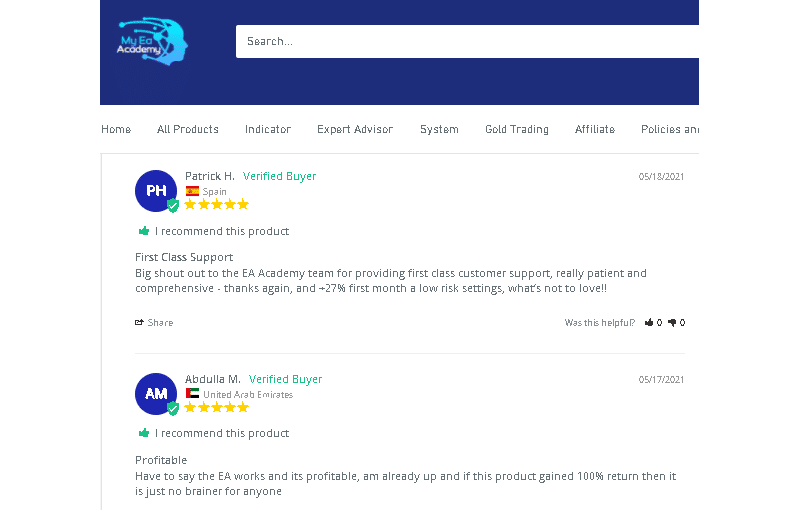 However, we cannot trust these reviews as they can easily be manipulated or paid for. Even the honest and the developers can easily pick the most positive reviews to make users invest in their products or services they offer.
Unfortunately, we couldn't find any customer reviews on a third-party website. The reason is the EA is brand-new and has not gained popularity among traders yet.
Promax Gold EA Review Summary
Wrapping up our Promax Gold EA review, we may say that this FX ATS shows potential. It is sold for an affordable price and has many benefits. However, taking into account that the system is brand-new, and has not gained popularity among the FX traders yet, we can't say that it is a system to hurry up to invest in.