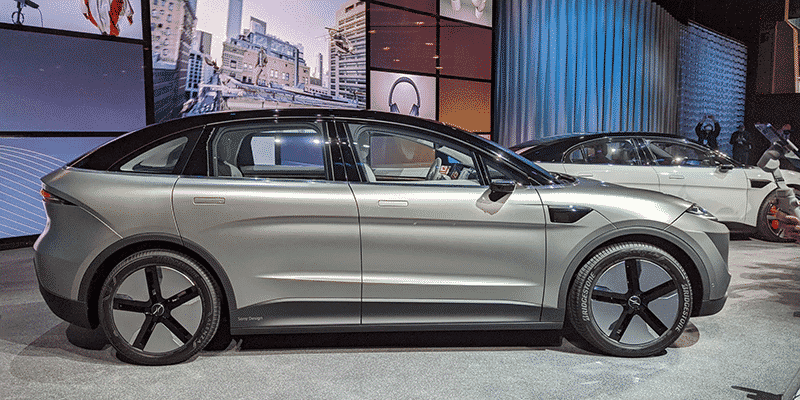 Japanese tech giant Sony Group Corp. is looking at the electric vehicle market as its next major venture, Reuters reported.
Sony is exploring the possibility of a commercial launch of electric vehicles under its new unit Sony Mobility Inc, Chairman, and President Kenichiro Yoshida said ahead of the CES technology trade fair in the United States.
Yoshida unveiled a prototype sport utility vehicle (SUV) VISION-S 02, which has the same platform as the VISION-S 01 coupe, which was earlier announced that started testing in Europe in December last year.
Yoshida said the mobility venture would leverage its imaging and sensing, cloud, 5G, and entertainment technologies, which makes the company "well-positioned" to enter the market.
Sony continues to be among the top entertainment companies across the globe, with audio and entertainment systems a top priority for next-generation units.