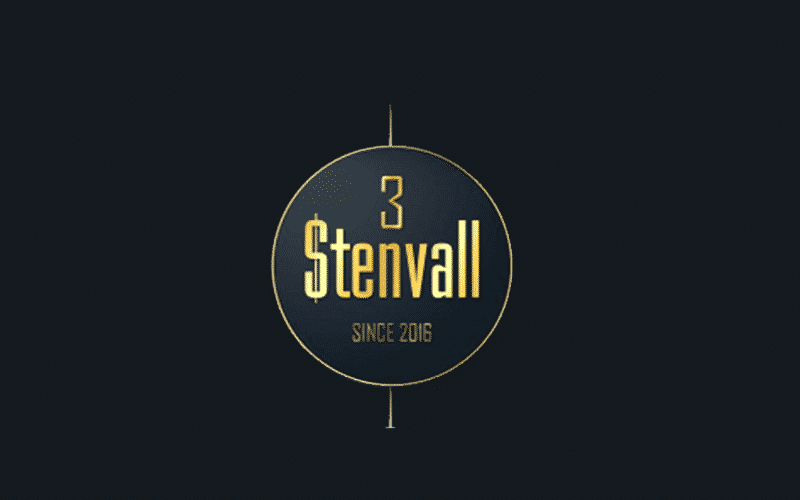 Stenvall Mark III is a Forex expert advisor that works on both Metatrader 4 and Metatrader 5 trading platforms. It trades exclusively the EUR/USD currency pair and is suitable for private investment as well as manager account for trust management. The first version of this robot was created in 2016 and the first public version was released on MQL5 in 2019.
Is investing in Stenvall Mark III a good decision?
To analyze the profitability and reliability of this system, we have looked into various factors like vendor transparency, website presentation, features, trading strategy, price, trading results, backtests, and customer reviews. This robot is overpriced and follows a risky strategy that leads to frequent losses.
Company profile
There is no official website for this expert advisor. It is sold on MQL5, where the vendor has shared a short introduction and some important facts about the robot. They have explained what makes this robot better than others. We also have installation instructions, risk settings, an FAQ section, and pricing details.
This robot is a product from Gennady Sergienko, a trader based in Russia. Their MQL5 profile tells us that they have more than five years of experience. However, we have no background information on this person or the people they work with. Other expert advisors developed by this person include Alexis Stenvall, Franc Pacific, Ruxzo, and North Star.
Main features 
Stenvall Mark III works on the M5 timeframe. It uses a combination of trend and counter-trend strategies. The first version of this robot was a night scalper. With the newer versions, the developer introduced new trading methods and functions. They increased the trading time to 24 hours and the signal accuracy to 70%.
This EA does not trade on day transitions or rollovers at midnight, since the spreads widen at this time. It is not a broker-sensitive system and doesn't depend on spreads and requotes. Also, it avoids dangerous strategies like grid and martingale. It is capable of conducting algorithmic trading 24/7 with complex wave analysis and long holding positions. For each position, it uses a stop loss as a protective measure. While the average size of the take profit is 150 pips, the average deposit load is 5%.
You can set up the fixed lot size and risk setting manually. The fix lot value ranges from 0.01 lots to 0.04 for every $100. For every 1:100 leverage, the risk value lies between 0.1 and 0.7. The minimum deposit required for this robot to work is $50.
Price
Stenvall Mark III is available for the price of $980. This is much higher than the market average price for Forex EAs. There is a 1-year rental plan that costs $399 and you can download the free demo version as well. However, the vendor does not have a refund policy in place.
Trading results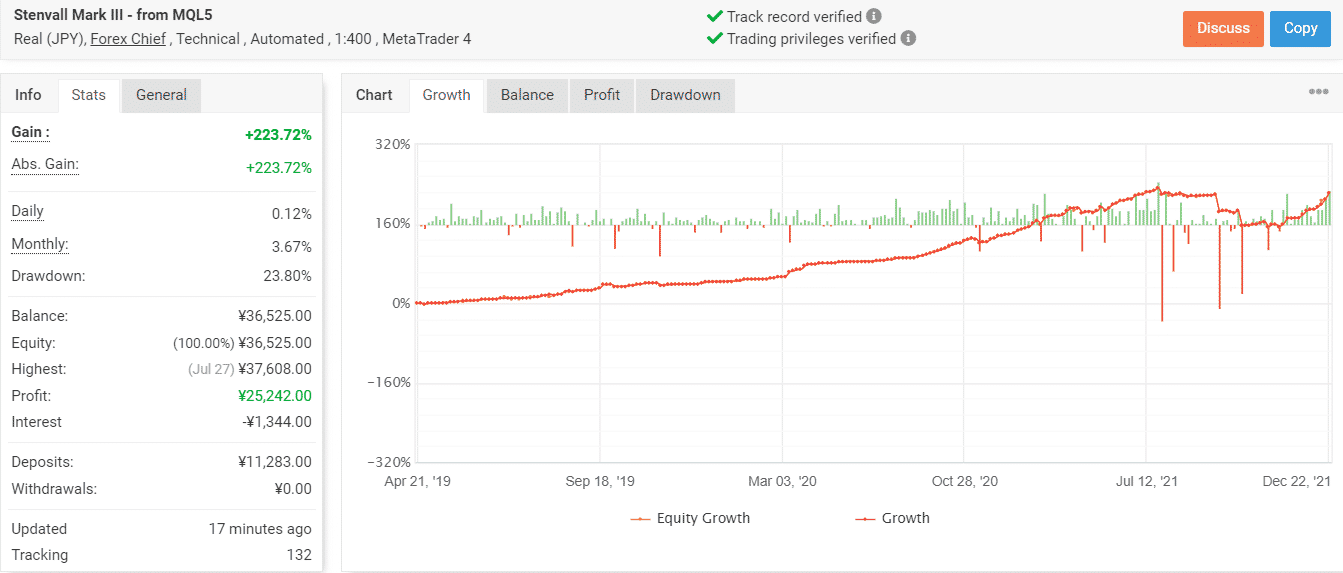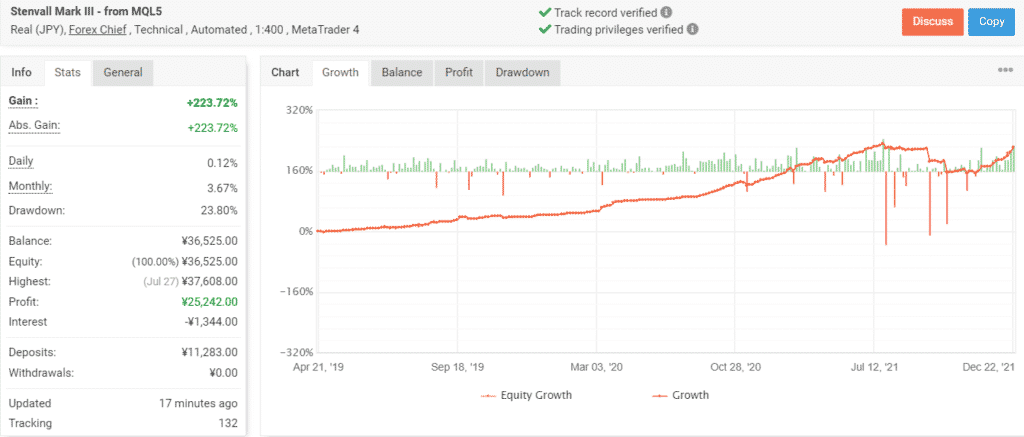 This live trading account on Myfxbook was launched on April 21, 2019. To date, the EA has placed 545 trades through this account, maintaining a win rate of 65%. At this moment, the total profit for this account stands at ¥25,242.00. The average daily and monthly gains are 0.12% and 3.67% respectively, while the drawdown is slightly high at 23.80%. This indicates a high-risk trading scheme.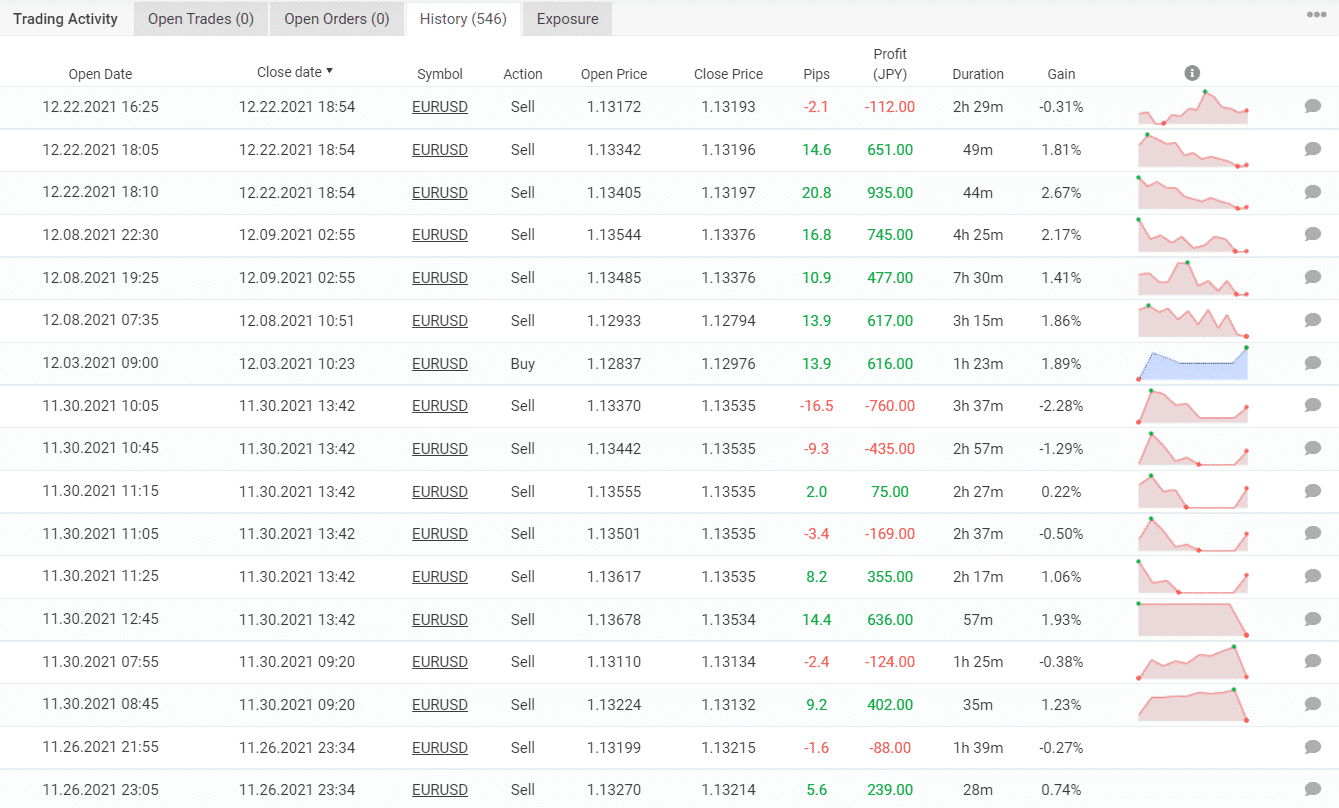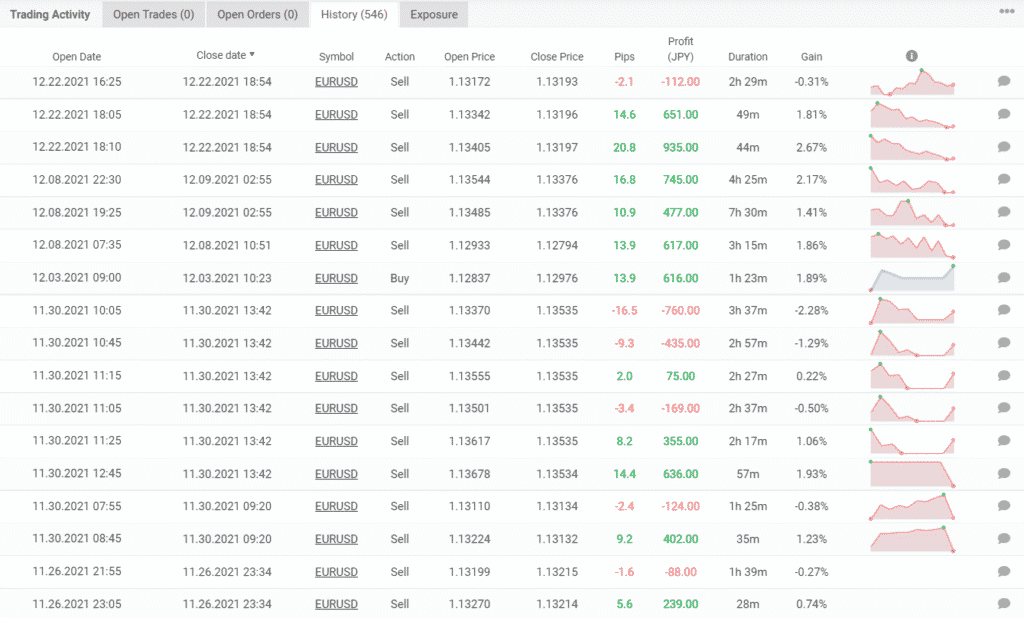 As is evident from the trading history, the EA follows a risky strategy that leads to frequent losses. The average win and loss for this account are 6.39 pips/¥167.89 and -6.18 pips/-¥180.83, respectively. It has a profit factor of 1.73.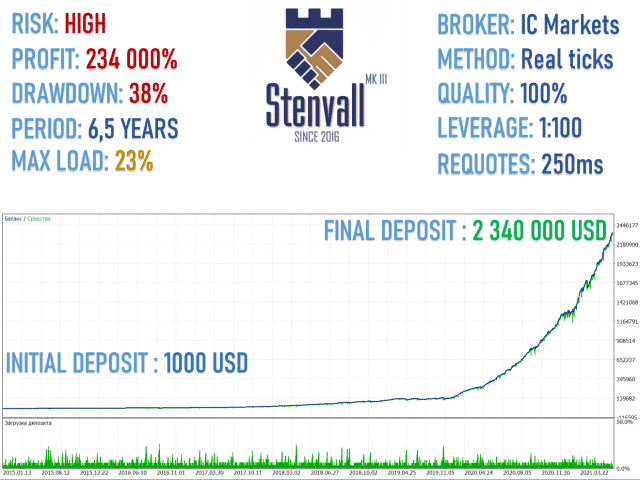 The vendor has not shared the backtesting results in the proper format, so we cannot see some of the most vital parameters like win rate, profit factor, etc. Stenvall Mark III used an initial deposit of $1000 to generate a profit of 234000% after placing trades with high risk. It had a very high drawdown of 38% for this test.
Customer reviews


We were not able to find any reviews for this expert advisor on third-party websites. There are a few reviews on MQL5, but they are of questionable authenticity.
Summing up
Stenvall Mark III is a Forex robot that is sold at an extremely high price. It uses a risky trading strategy that leads to a high drawdown. We have little or no information about the developer who refuses to offer customers the protection of a money-back guarantee. Also, there are no customer reviews that tell us about the user experience.