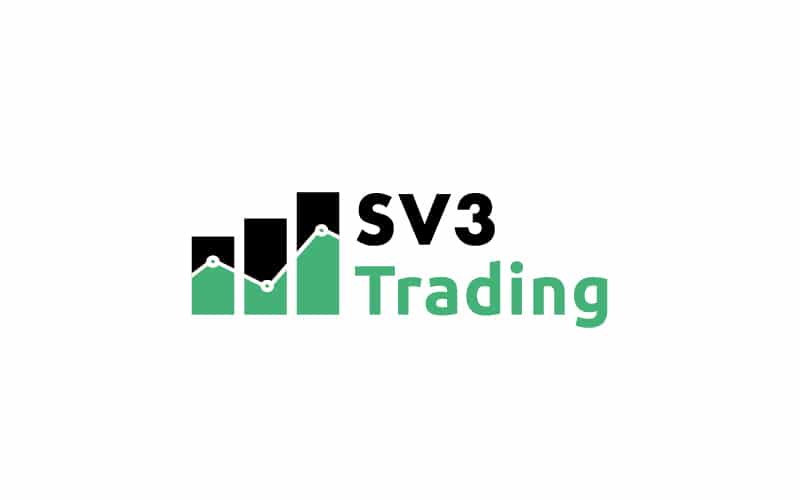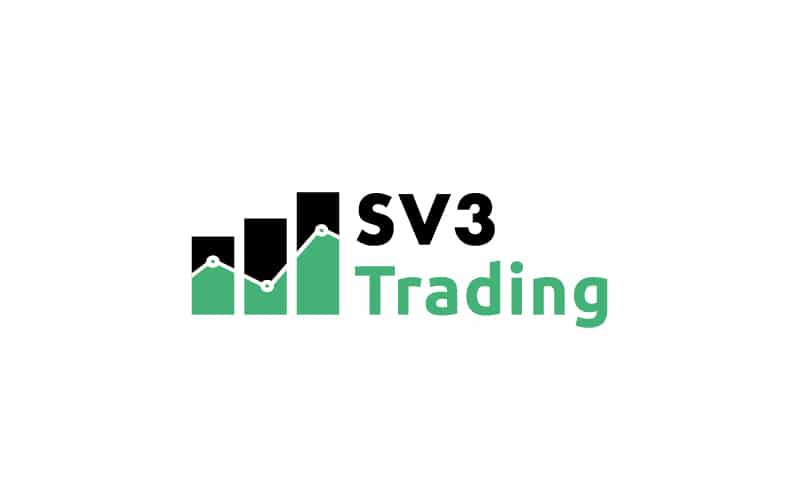 SV3 Trading is a Forex signal provider that promises an incredibly high success rate of 70-90%. It also gives you access to an education platform and trading courses using which you can brush up your skills. The vendor claims to be the no. 1 signal provider with more than 1,200 active VIP members.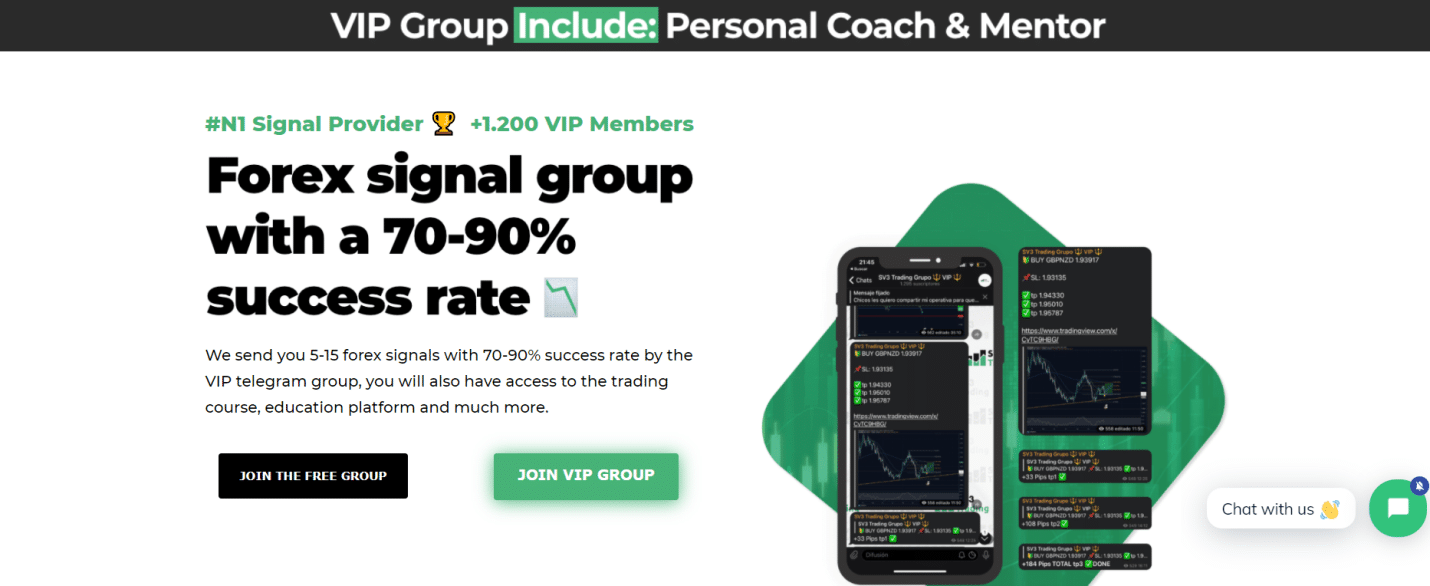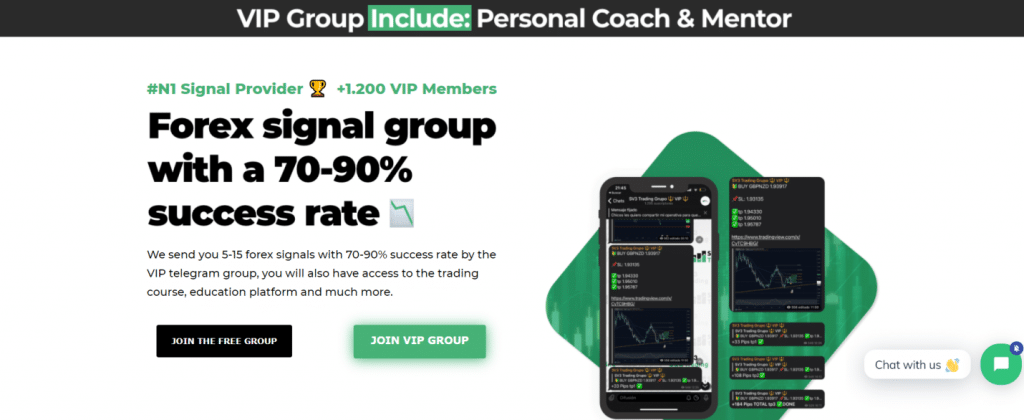 But, can you trust this system to bring you profits consistently? In this review, we will be covering all of its aspects in order to assess its efficacy.
Is Investing in SV3 Trading a Good Decision?
We carried out a thorough analysis of this Forex robot by looking into things like vendor transparency, features, price, trading results, and customer reviews. Our initial assessment tells us that this system is not worth trying. It disappoints in more than one department as you will find out by reading further.
Company Profile
SV3 Trading does make an aesthetically pleasing presentation on its official website. It has a Forex blog where you can find some information about the Forex market like how to spot trading opportunities, data related to currency pairs, trading skills, etc. Furthermore, it has a Tutorials section detailing how the software should be set up, and an FAQ section where you can find the answer to some common questions.
There is very little information about the actual developers of this Forex signal provider. We are told that they are a group of traders from Britain and Spain who have ample experience in the Forex market. However, we don't know their names and addresses, so there is no way to verify this information. We feel like a bit more transparency is required in this department, as Forex traders want to know who they are getting the signals from and whether the company is reliable.
Main Features


SV3 Trading promises the best signals for its clients by carrying out market analysis. In case the system loses pips in a trading month, the user receives a refund on the subscription amount. The daily pips are counted and the results are revealed on a frequent basis.
In order to use this system, you first need to join the Telegram group, following by downloading MT4. Joining the VIP group requires you to make a payment, but you can join the free group as well. Also, the vendor recommends you to sign up with the BDSwiss broker.
When it comes to the trading strategy, there is almost no information provided on the website. While the articles in the blog do display the market knowledge of the vendor, the original trading strategy used for generating the signals is not revealed. This is quite disappointing, especially for seasoned Forex traders who wish to know what they are getting into.
Price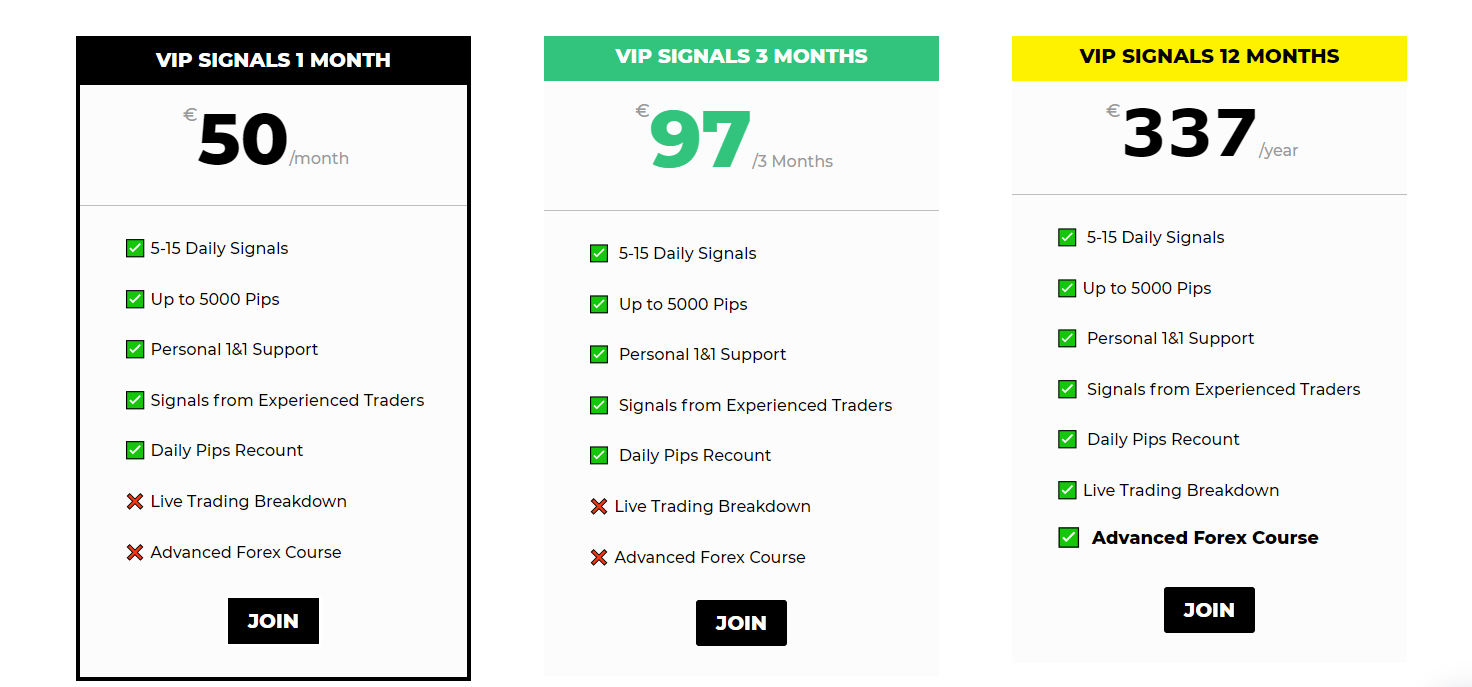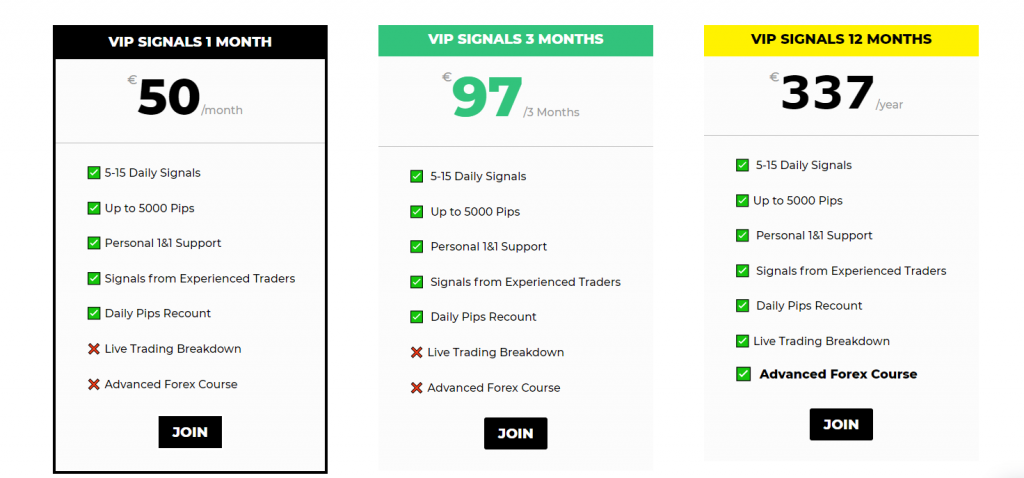 If you wish to use SV3 Trading, you have four options. There is a free Telegram group you can join, and if you want VIP access, there are three different plans you can choose from. These plans have monthly fees of $50, $97, and $337 and their durations are 1 month, 3 months, and 12 months, respectively.
With the 12-month plan, you get access to an advanced Forex Course and Live Trading Breakdown. As far as Forex EAs go, the prices seem pretty standard and the plans give you the freedom of testing the software for the short-term.
Trading Results
Considering the fact that SV3 Trading makes tall claims of 5-15 daily signals and a success rate of 70-90%, we expected to find some live trading results to back them up. But, as it happens, the vendor does not provide us with any live trading results verified by third-party websites like FXBlue or Myfxbook. No serious Forex trader would consider investing in a system that makes claims like these without having live trading results as proof.
Backtesting data is also not available for this Forex signal provider. Thus, we have no way of determining how this system performs in the market and it does not allow us to complete our evaluation.
Customer Reviews
We were unable to find any customer reviews concerning SV3 Trading on third-party websites like Forexpeacearmy and Trustpilot. This is hardly surprising, however, since the vendor simply does not provide enough information for people to trust in the system.
Summing Up
In conclusion, we have very few positive things to say about this Forex signal provider. For all the tall claims made by the vendor, there is no actual proof to back them up. We don't know who the developers are and whether they are qualified to provide customers with reliable Forex signals. And, there is no information about the trading strategy, either.
Furthermore, we don't have live trading results or backtesting data, so we cannot assess some of the critical factors like profitability, win percentage, drawdown, etc. Simply put, we don't think this is a trustworthy system.