Is Trading Manager Pro good-to-go EA?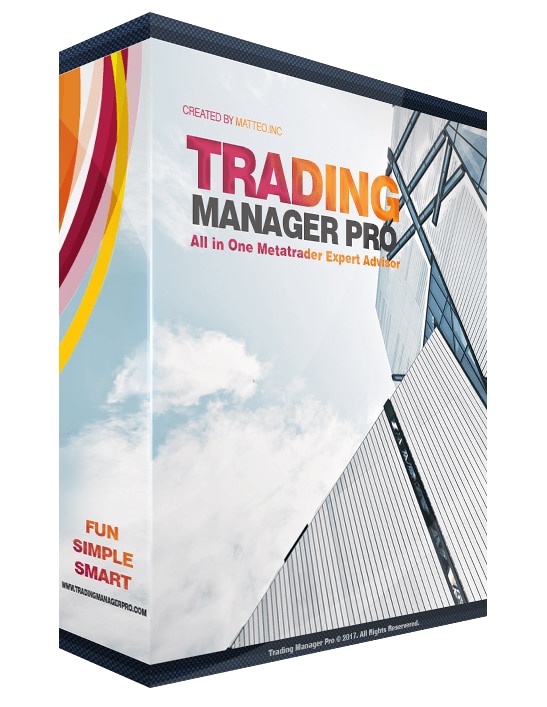 Trading Manager Pro is introduced as a robot for every investor. The "Boost performance" features provided a needed level of safety and trading profitability. The robot can trade with two modes: fully-automated and semi-automated ones. It's highly customizing EA. The back-up strategy allows saving gained profit. As well, the robot is enhanced by On chart setting and MTF Price Actions / Indicator Filters. The designed tools allow investors to update their own strategies. During the period of life, there have been provided six updates of functionality and pattern improvements. We've got the last one from 19th November 2019.
Trading Manager Pro Settings
The ultimate version of the robot includes patterns from several well-know EAs like DeltonPRO EA, Sniper Suite EA, and Spartan Bolt EA. The minimum recommended deposit for a standard account is $1000 and 0.01 lot size, for cent account is the 10,000 cents deposit and 0.1 cent lot size. The robot is designed to work with any brokerage company and any type of account of the MetaTrader 4 platform. Default settings allow traders to get up to 20% how devs said. We can free to customize the settings in order to get better results.
The system has been six times.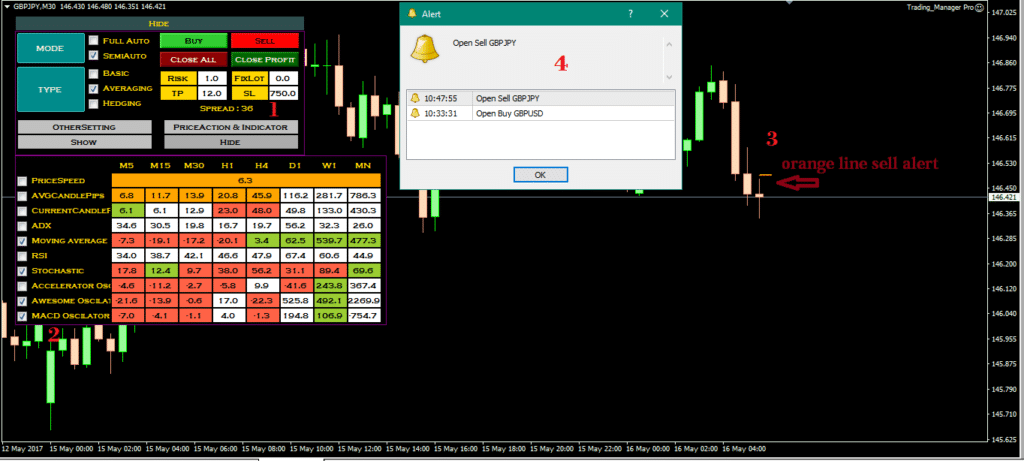 There have been added live spread info on the Chart, MACF indicator function, signal and sound notification, signal info pop-up, some strategies and money management functions.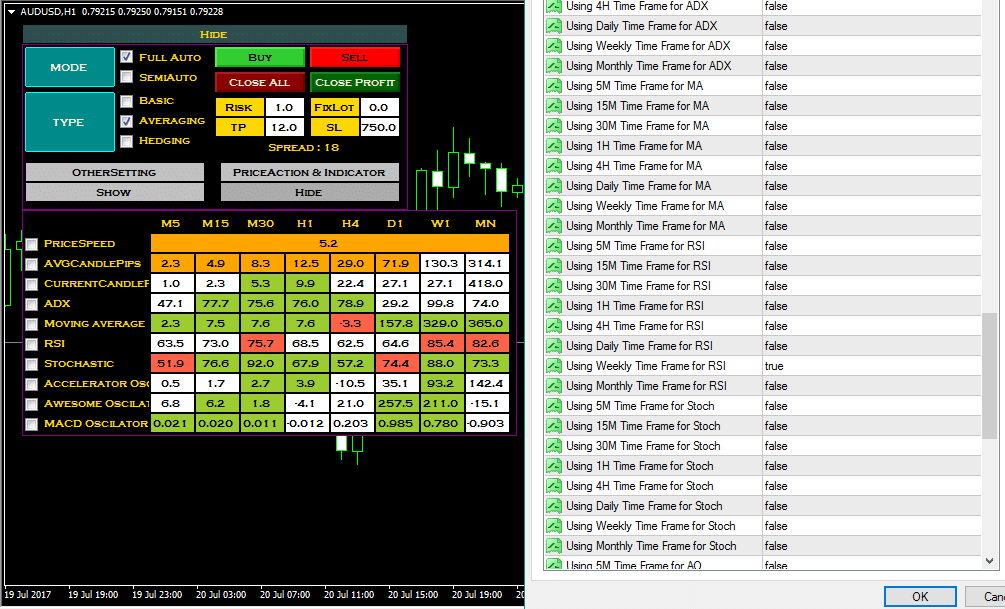 The next settings have been added: open orders limit/day, every Indicator and price action signal can be filtered and read from multiple time-frames, off/on choice pop-up notification, allowing maximized profit by a take profit feature,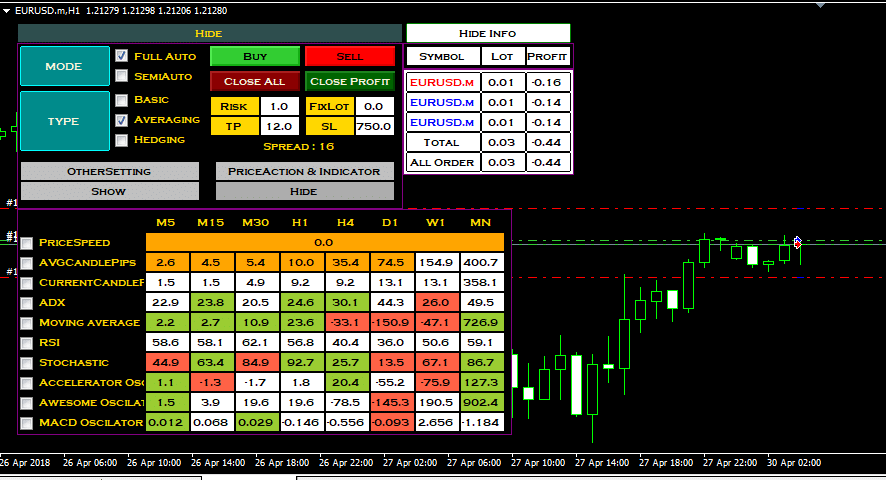 In this version has been added order symbol, lot and profit information available on the chart.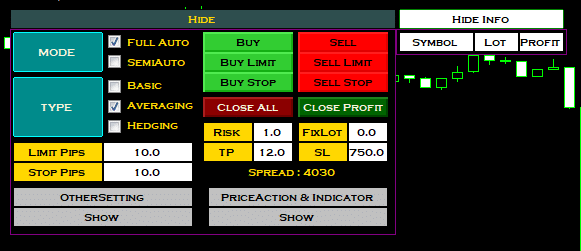 The robot has been enhanced by Buy Stop, Buy Limit, Sell Stop, Sell Limit buttons.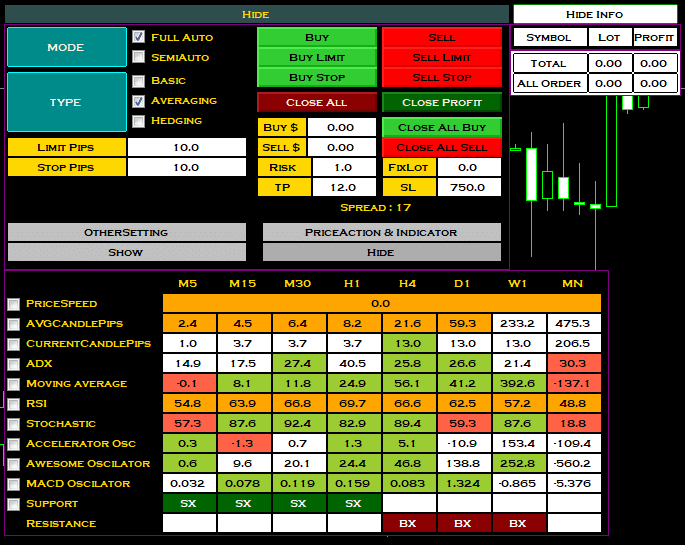 There have been added the next features: separate Close All buy and Sell, Total Profit buy and sell on the chart, Price Action Support and Resistance for each TF, modified RSI function to Overbought and Oversold condition.
Myfxbook verified results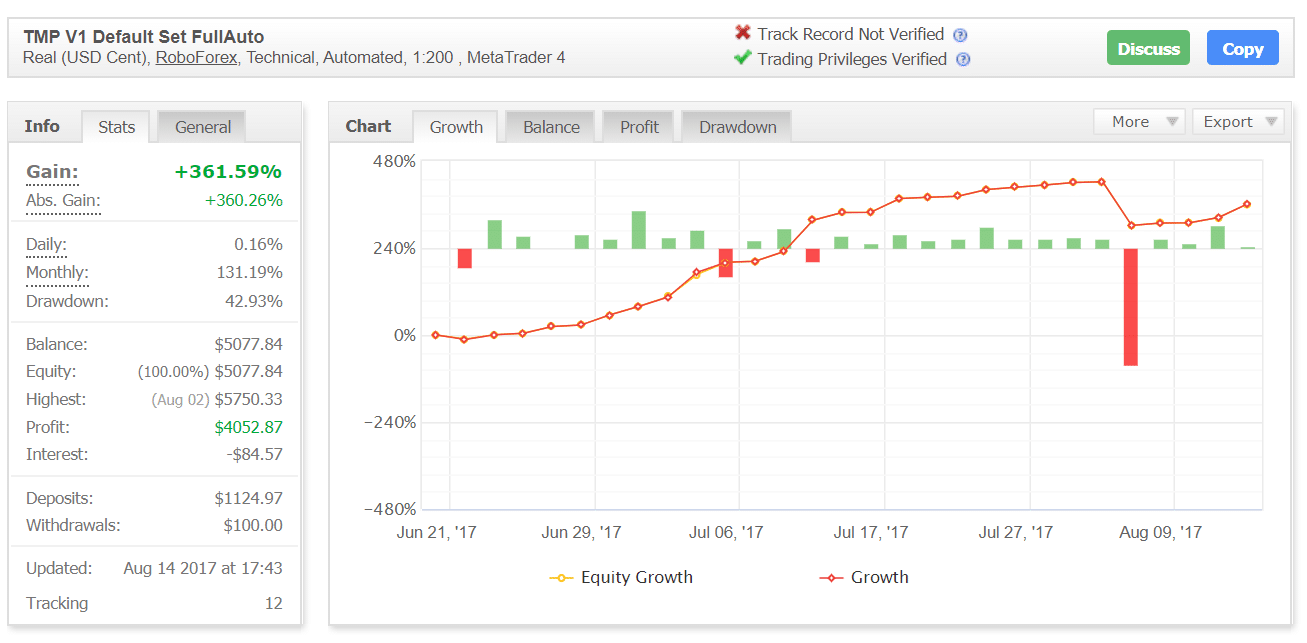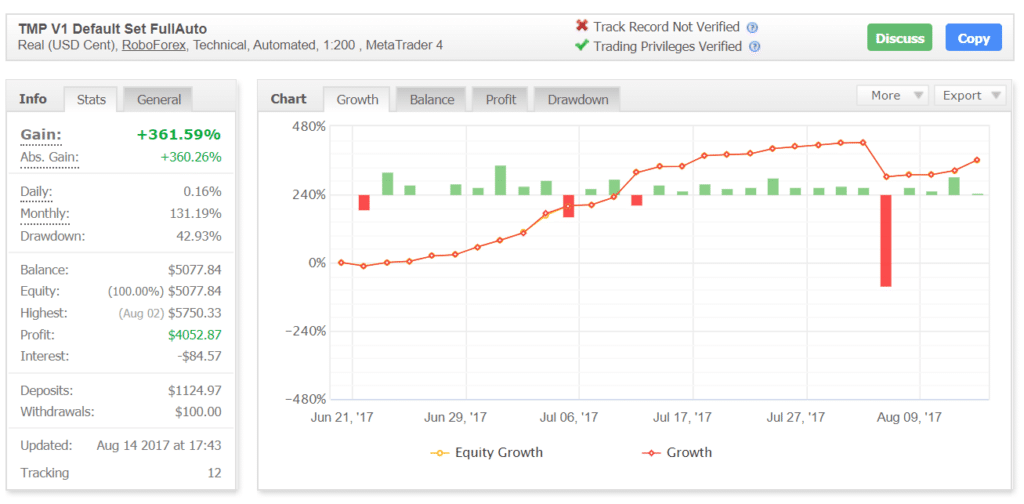 We've got a robot applied on two accounts. The first one is the real USD Cent. This account has been stopped for over two years. The robot provided great profitability during several months of trading. The monthly gain has been 131%(!) with high drawdowns (43%). The total gain has equaled +362%.


High-risk trading is proved from the risk of ruin data.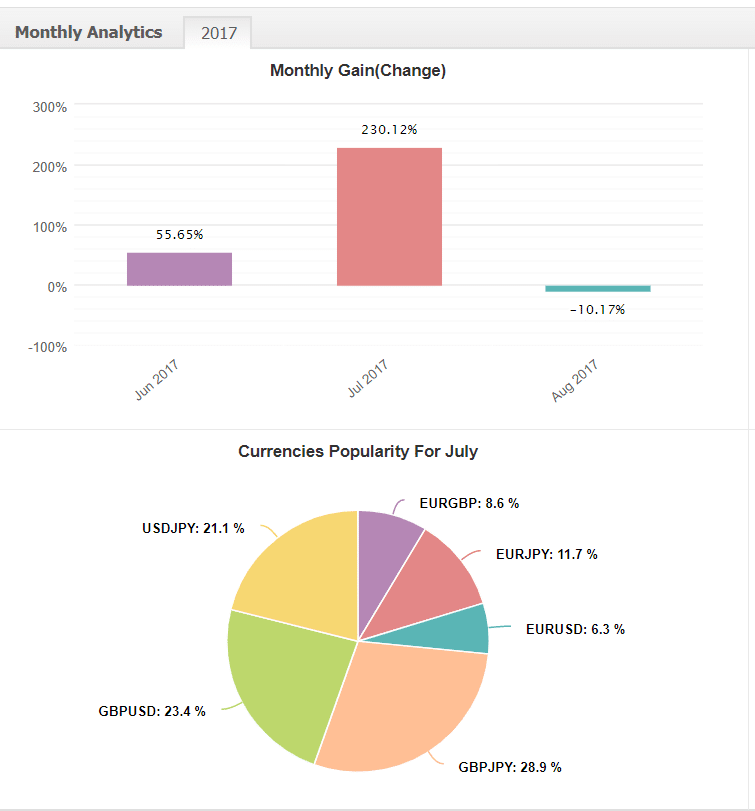 Trading Manager Pro traded 6 currency pairs. The average win-rate has been between 52% (EUR/USD) and 77% (USD/JPY).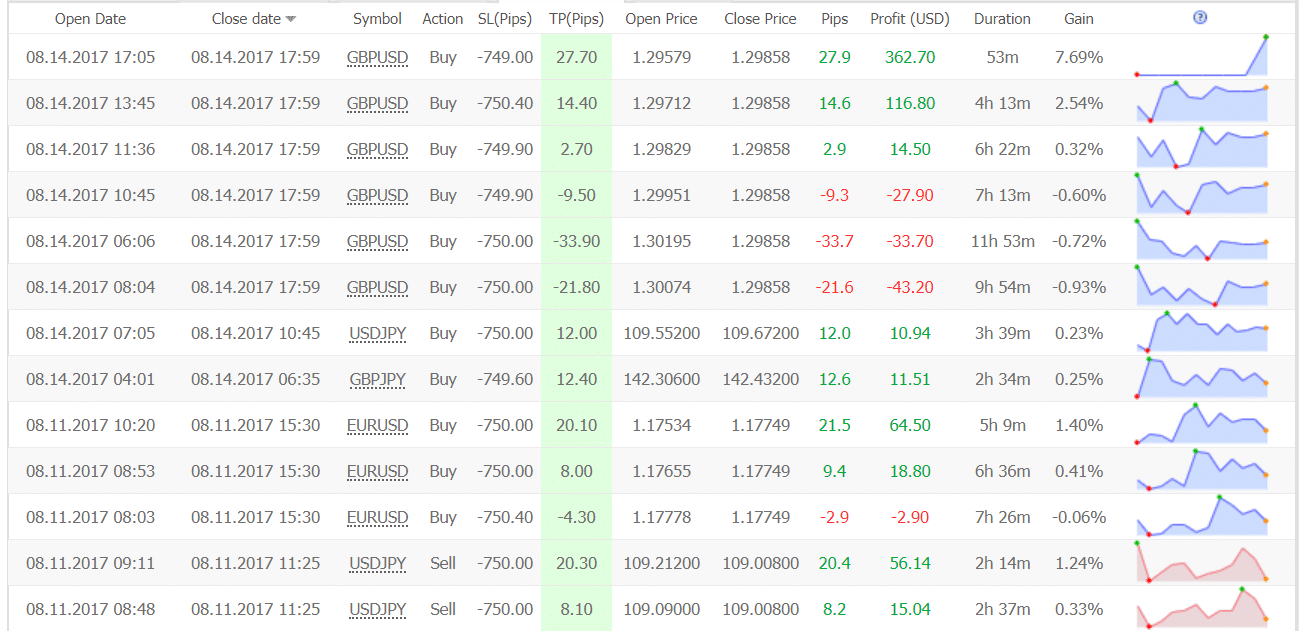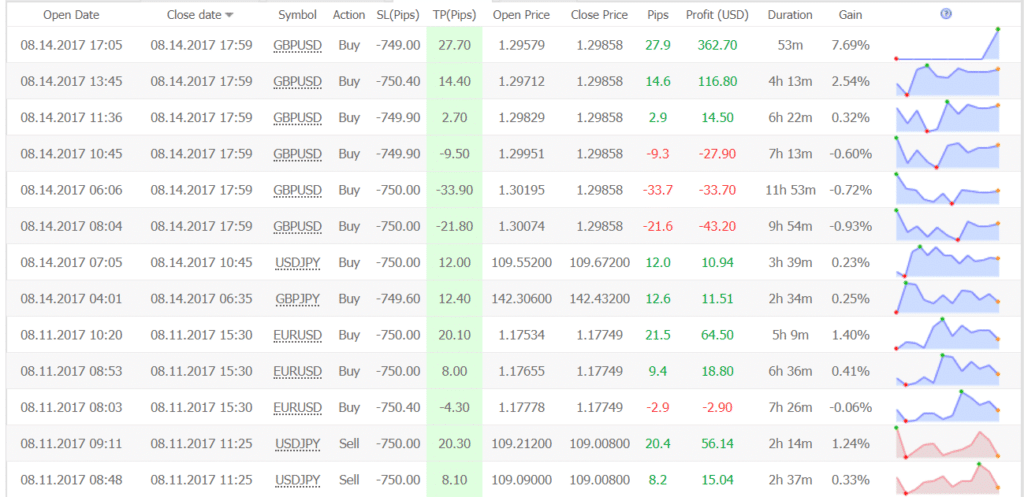 From the trading results history, we can see what levels of SL and TP in pips have been set.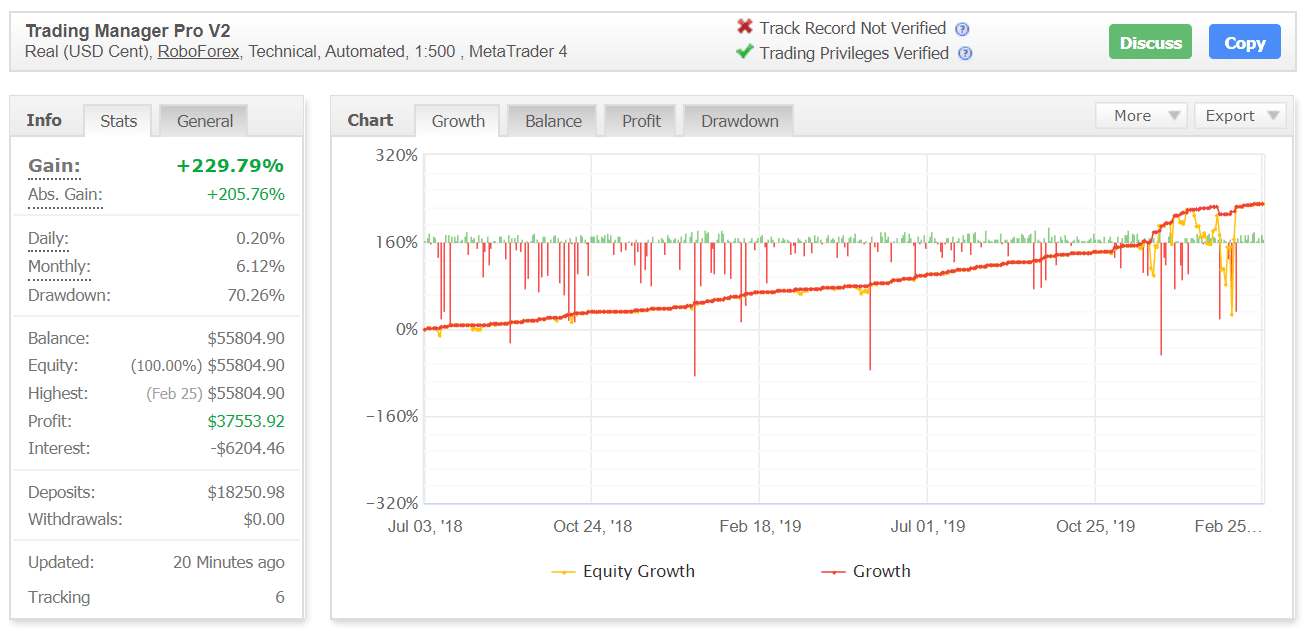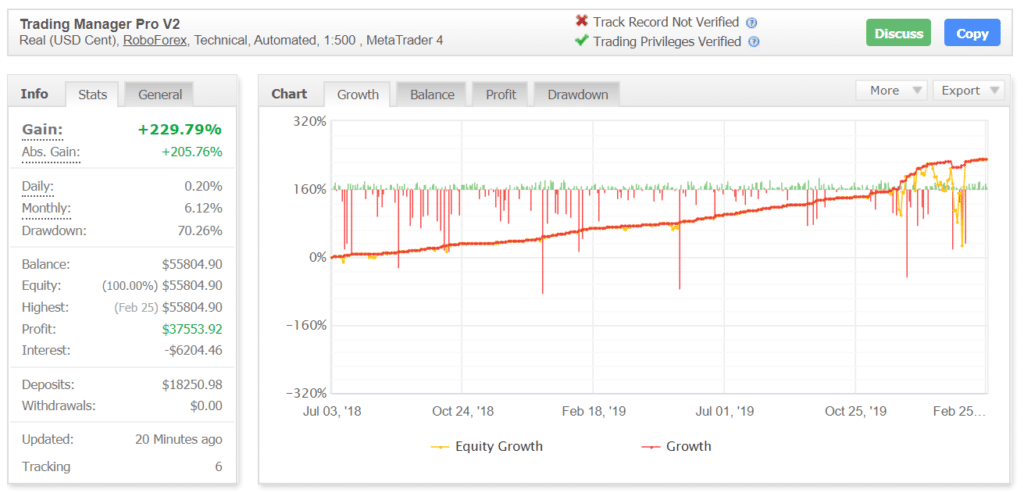 The second account has been launched after the first one stopped. During a year and a half, the robot could provide +230 of the gain. The account is real USD Cent one, works through the RoboForex brokerage company, trades with 1:500 leverage, on the MetaTrader 4 platform. The average monthly gain equals 6.12%. The drawdowns are overwhelmingly high 70% (!!!).


The win-rate across the trades is very low and equals 57-59%, but the money management system can save won money and lowered losses. The average win is $31, loss -$23. The average trade length is 14 hours. The robot trades with 1.83 profit factor.


The best currency pair by the gain is GBP/JPY +$22359 USD Cent.


The robot tries to trade only mid-day hours and stops trading when the market starts/closes.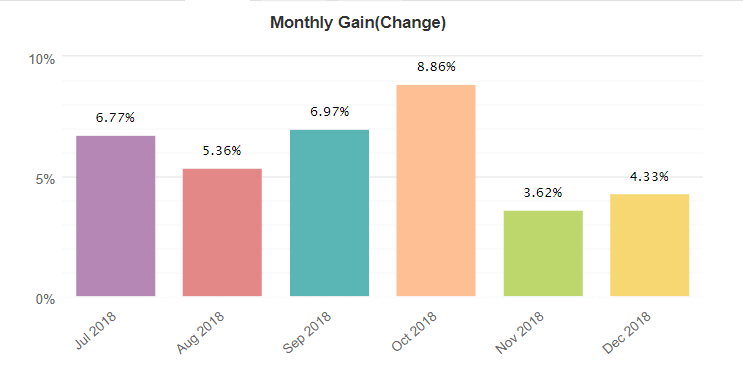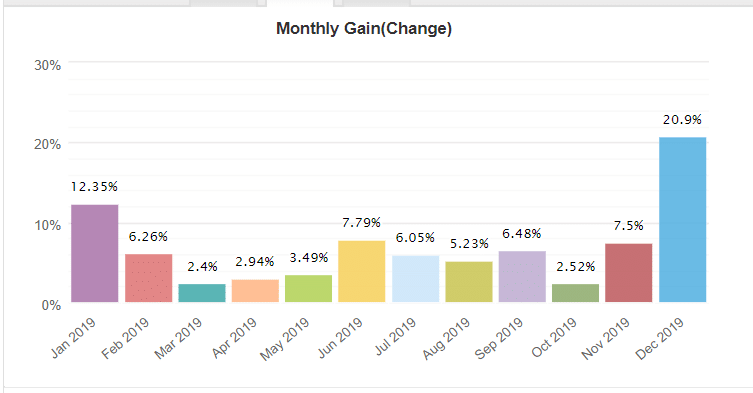 The robot trades vary depending on set risks. Low-risk traded months provide 2.5-6% of the monthly gain.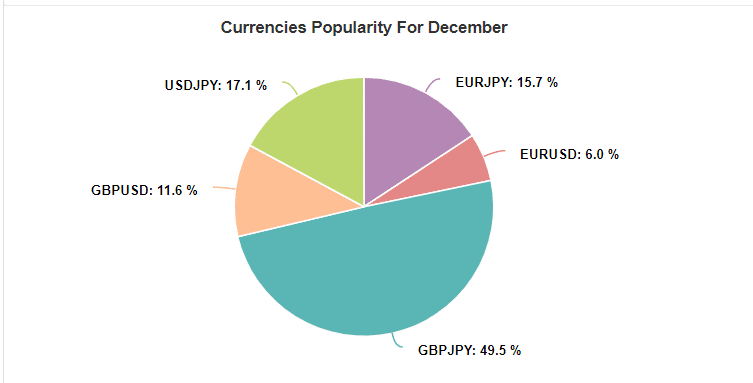 The most favorite currency to work with for the robot is GBP/JPY almost every month statistic.
Trading Manager Pro Packages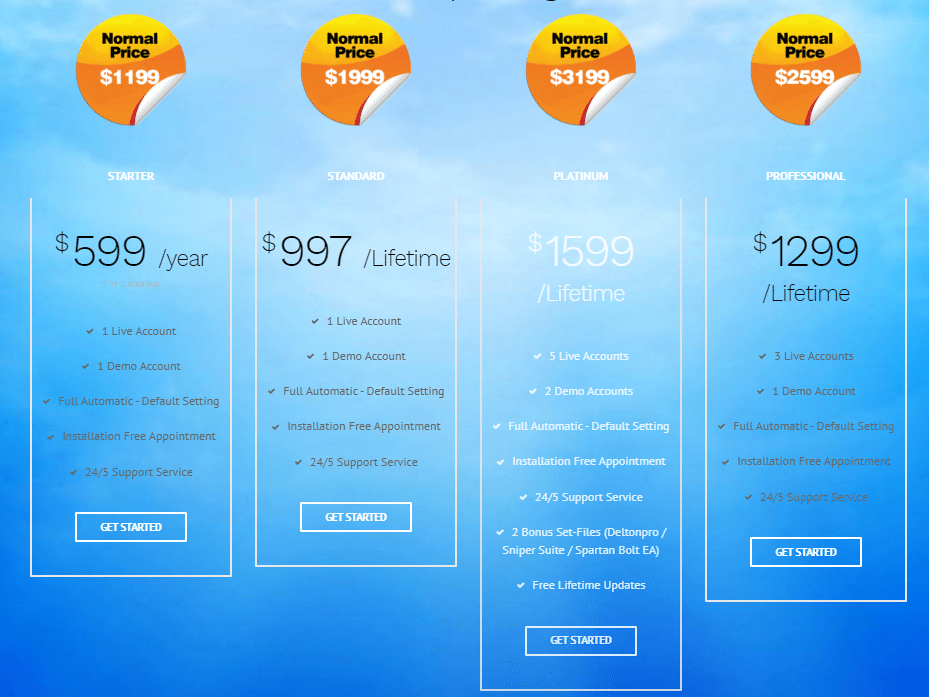 The robot sells in four packages and all the prices include -50% OFF discount. The Starter one costs $600/year. It includes a live account, demo account, fully automatic settings, Installation Free appointment, and 24/5 support. The Standard pack is a lifetime one and costs $1000. The Platinum version costs $1600 for the lifetime license and includes 5 life accounts, 2 demo ones, as well as, 2 bonus set-files with three EAs, free lifetime updates. Professional costs $1300 and includes 3 live accounts, a demo account. The robot can be bought by Bitcoin.
We can get a 5% discount joining the affiliate brokerage company (RoboForex). The robot is delivered by sending the account number and account name as written in MT4. VPS can be used if an investor would like to perform averaging or hedging strategies.
Wrapping up
Pros
Real trading results
6% of the monthly gain
DeltonPRO EA, Sniper Suite EA, and Spartan Bolt EA robot patterns added in Platinum version
The -50% OFF sale
Cons
Trading on USD Cent account
Very high drawdowns
Very low win-rate
Lack of strategy explanations
Lack of backtests results
High-risk trading for getting a mediocre profit
Very-high price
No free lifetime updates for packages below $1600
No money-back guarantee

We'd like to say this is a good-to-go robot, but no, it is not. Results are so mediocre, there's nothing special or extremely cool. they've been reached by trading with high risks and huge drawdowns. $1600 for free updates? Seriously? If we spent $1200 and something went wrong we would have a robot that wastes account and we would have no chances to get updates or be refunded. The 2.5-6% for the monthly gain you're able to get saver and for a cheaper price.