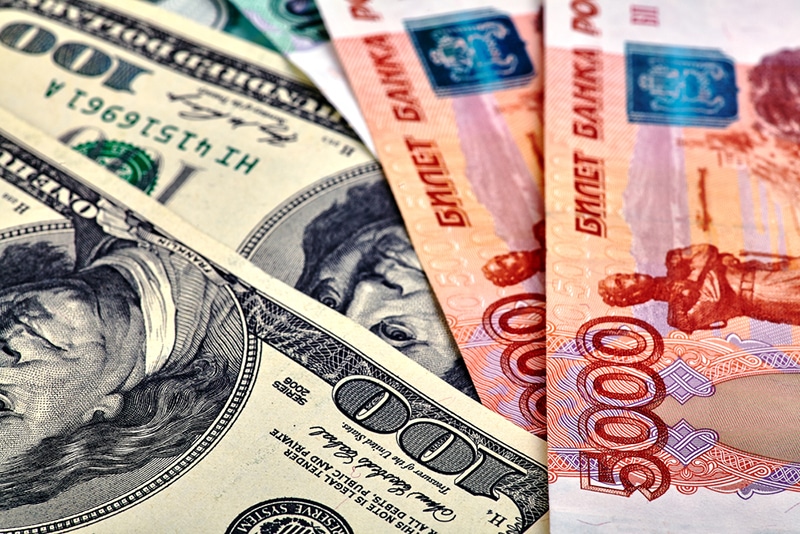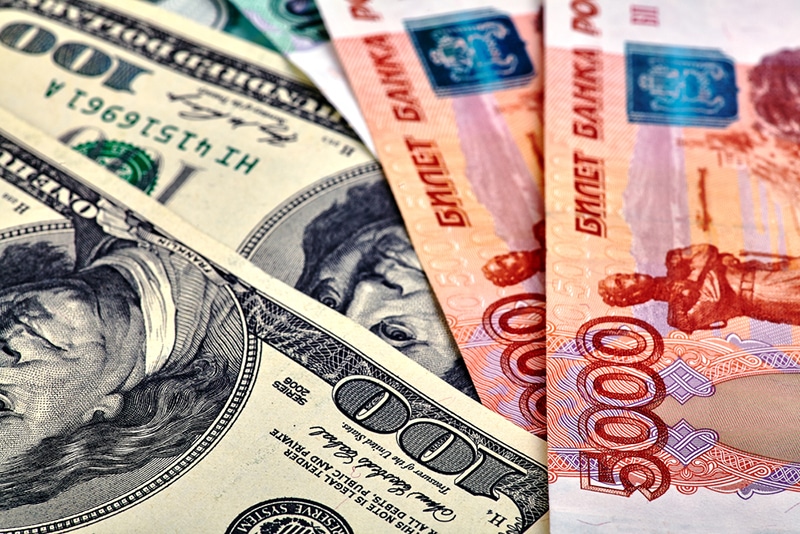 Russia's Markit Services PMI data for July 2021 stood at a high of 53.5 (MoM).
Deaths from Covid-19 in Russia have risen to a record high of 767 and a 7-day average of 775.
The US Markit Composite PMI data for July 2021 is expected to decrease from 63.7 to 59.7 (MoM).
The USDRUB pair lost 0.26% as of 2:19 am GMT on August 4, 2021, from the previous day's close. It traded to a low of 72.8575 after hitting a high of 72.9504. The Russian ruble gained against the US dollar despite the decline of the Markit Services PMI data for July 2021 by 5.31% from 56.5 in June 2021 to 53.5 (MoM).
Services PMI data
Russia's HIS Markit Services PMI hit the lowest run in the three months leading to July 2021, showing a decline in the expansion rate. Above 50, the PMI still indicated expansion in service output. The decline was attributed to a contraction in export orders after five months of growth.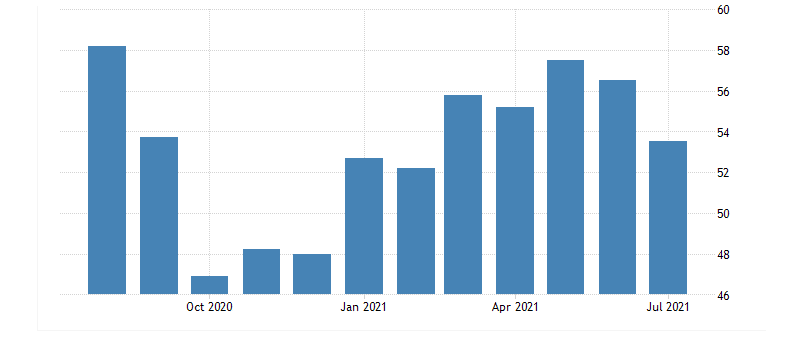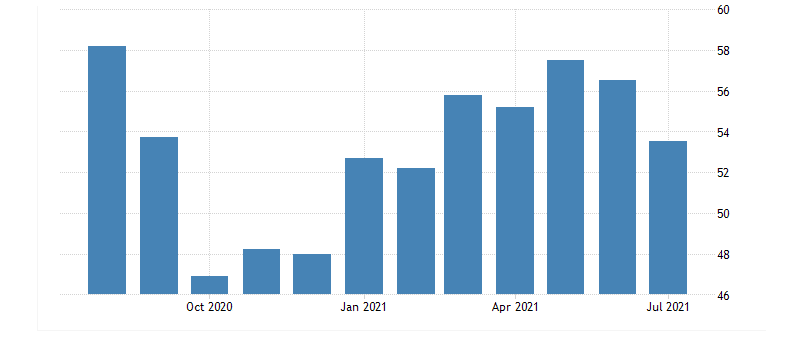 Figure 1 – Russia's Services PMI from August 2020-July 2021
Business activity in Russia hit a high of 57.5 recorded in May 2021, causing a subsequent rise in the GDP (YoY).


Figure 2 – Business Services PMI of Russia from 2007
Business services PMI for May 2021 rose above 57% as the GDP inched up +4.6% (YoY) buoyed by inflation of input prices, the quickest since June 2008. However, business services declined in July 2021 due to low vaccination rates as Covid-19 cases continue to increase in the country.
The need to step up vaccination
As of August 3, 2021, new daily cases stood at 21,471, with the 7-day average at 22,511. Deaths from Covid-19 have risen to a record high of 767 and a 7-day average of 775. This increase occurred despite Russia's production of the Sputnik V (local) vaccine.


Figure 3 – High coronavirus cases in Russia
Only 18.0% of the Russian population is fully vaccinated, representing 25.9 million people. However, government scientists believed that Russia had attained 60% herd immunity heading into Q3 2021. With the rising death cases due to the new Delta variant, it became vital to seek a higher herd immunity status of 90%. The country has immunized more than 63 million, with 25.7% of the population getting at least one dose.
US PMI data
The US Manufacturing PMI for July 2021 rose to 63.4 from 62.1 recorded in June 2021.


Figure 4 – Rising US Manufacturing PMI from 2008 to 2021 
The US is slated to release the Markit Composite PMI data for July 2021. It is expected to decrease from 63.7 to 59.7. Services PMI (also due for release on August 4, 2021) is estimated to decrease from 64.6 to 59.8.
On a positive note, analysts foresee a 0.43% increase in nonfarm employment from 692k attained in June 2021 to 695K in July 2021. ISM non-manufacturing PMI for July 2021 (MoM) may also increase from 60.1 in June 2021 to 60.5. 
Technical analysis
After forming a double bottom pattern, the USDRUB reacted with a short-term uptrend from June 29, 2021, to July 13, 2021, hitting a high of 75.354.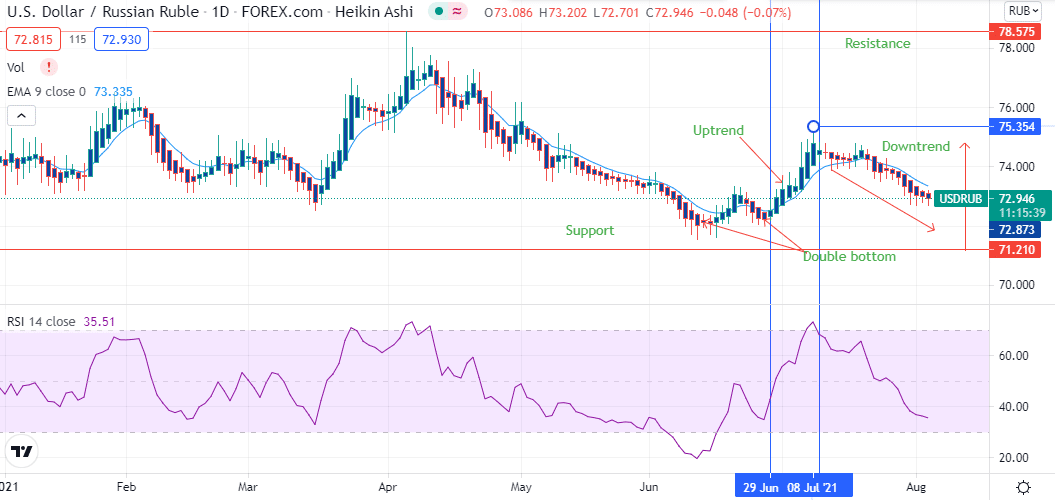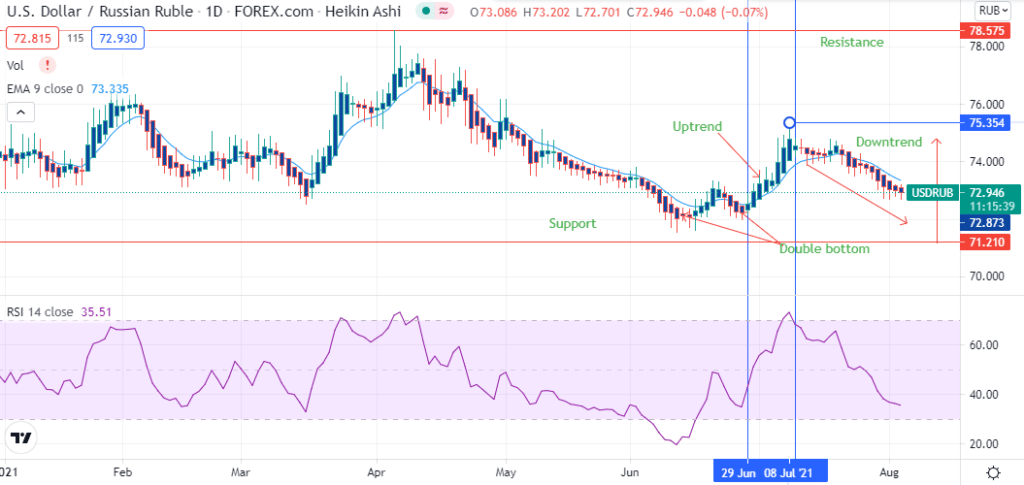 After the uptrend, the pair began a downtrend and looked to move towards the support line at 71.210. The 14-day RSI at 35.51 is declining, showing an increase in the selling pressure. Also, at 72.946, the pair is below the 9-day EMA at 73.335. Positive employment data could still push the price towards 76.000.