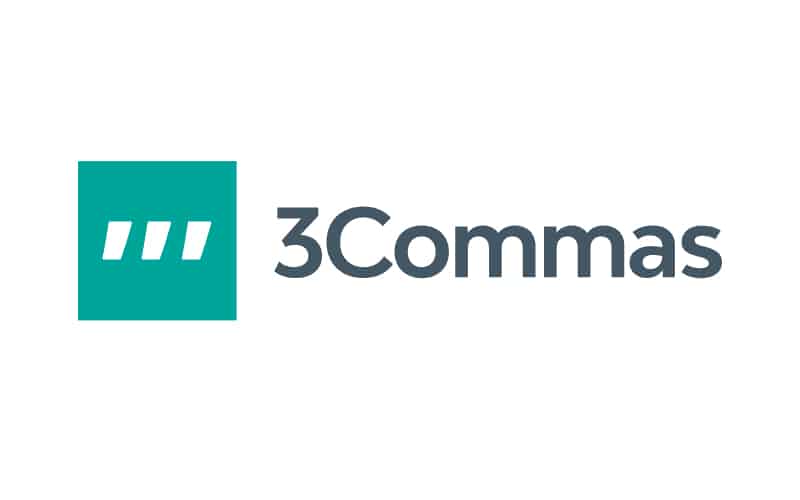 3Commas promises to assist traders win trades in all market conditions. The platform claims to provide a trading strategy for each market condition. The goal is to win trades. Working with multiple exchanges, 3Commas offers you features you desire, without needing you to put your assets at risk.
Quick summary
The bot features the following:
A rebalance for developing portfolios with any allocation of coins and rebalancing your account with a click.
A smart cover for accumulating extra profit from sporadic market moves.
Dashboard for adding many accounts for tracking your portfolio and monitoring your daily PnL.
Options bots, which consist of a collection of automated strategies for trading options on an exchange.
3Commas: pros and cons
| | |
| --- | --- |
| Pros | Cons |
| Free trial | Limited offers in some plans |
| Works on 18 exchanges | |
| Positive user reviews | |
What is 3Commas?
3Commas offers a platform for crypto traders to create automated trading bots and manage their strategies. It provides a joint access point and an interface with relatively popular crypto exchanges, along with dollar-cost averaging bots, options bots, portfolios, crypto signals, and more.
| | |
| --- | --- |
| Price: | $14.5; $24.5; $49.5 |
| Withdrawal fees: | No fees |
| Deposit option: | Visa, PayPal, MasterCard, and Bitcoin |
| Supported countries | All |
| Supported exchanges: | Gemini, Binance, FTX, Bitfinex, Deribit, Bitmex, Bittrex, Kraken, Huobi, Poloniex, Gate.io, Bitstamp, Kucoin, Coinbase, Okex, and Bybit |
| Free trial period: | Yes |
| Multiple currency support: | Yes |
How does it work?
3Commas provides several useful features that cover the different needs of users. Through its smart terminal, traders are able to manage a number of trades across many exchange accounts simultaneously. It is also possible to place order types that are unavailable on the supported exchanges. Stop loss and trailing stop options are included to assist users secure their orders and safeguard them from unforeseen market drawdowns.
Pricing and fees
3Commas has three pricing options, along with a free plan. The starter package costs $14.5 per month for annual payment or $29 for monthly payment. The advanced pack is priced higher at $24.5 yearly/$49 monthly. Lastly, you can opt to buy the Pro plan, which goes for $49.5 paid yearly or $99 per month. As with any other package, the higher the cost incurred in purchasing this system, the more features you get.
Privacy and security
The devs guarantee your safety while utilizing the bot since it only interacts with your preferred exchanges utilizing API keys. The team does not have your private details, so they cannot initiate withdrawals. The privacy of your data is also maintained. Any personal info you supply on the platform will not be posted or shared with other website visitors or clients. Only authorized personnel may access your data when it is very necessary for the completion of their work duties.
Reliability
This system appears to be relatively easy to use hence making it a better choice for beginner traders. 3Commas also supports some of the popular crypto exchanges and provides a variety of trading strategies for every condition in the market. According to the devs, the platform can be really good at decreasing average acquisition costs, thus augmenting your profits from every trade.
How to start trading using 3Commas?
Opening an account on 3Commas gets you closer to becoming a beneficiary of its features. The registration process is pretty much simple as you will need to provide your email and password, and a confirmation link will be sent to your inbox. Once you confirm it, you are good to go. Just log in to your new account and begin enjoying the features offered.
Who is 3Commas suitable for?
The bot is best suited for traders who operate in different kinds of markets. The platform offers a variety of robots that have been customized to get the most out of bear markets, bull markets, and sideways markets. All you have to do is to choose one that you feel will meet your trading needs.
3Commas support
If you have any questions or issues regarding the system, then it is advisable to visit the help center. This platform makes it possible for you to self-serve your answers to your FAQs. If you still feel unsatisfied with the feedback, the other step is to email the team directly with your concerns.
3Commas community
The trading community is generally happy with 3Commas. Thousands are using their bots for crypto trading purposes, and most traders praise them. As we sampled some of the reviews, it became apparent that 3Commas is user friendly, and the vendor takes the time to explain the product's workings. The website is also said to be amazing and can help users manage different activities at a go.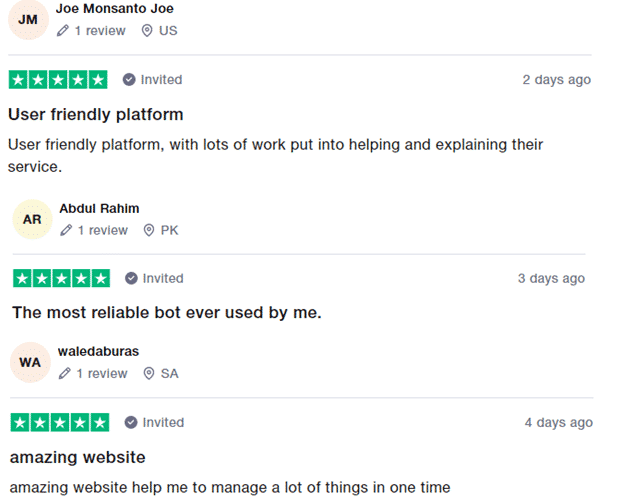 3Commas review verdict
3Commas can be a top pick for anyone who wants to have a broader choice of exchanges and enjoy an ideal user experience. The platform is also reliable since many customers have come forward to attest to its efficiency. But to be safe, it would be better if you try out the free plan first to see how it performs.