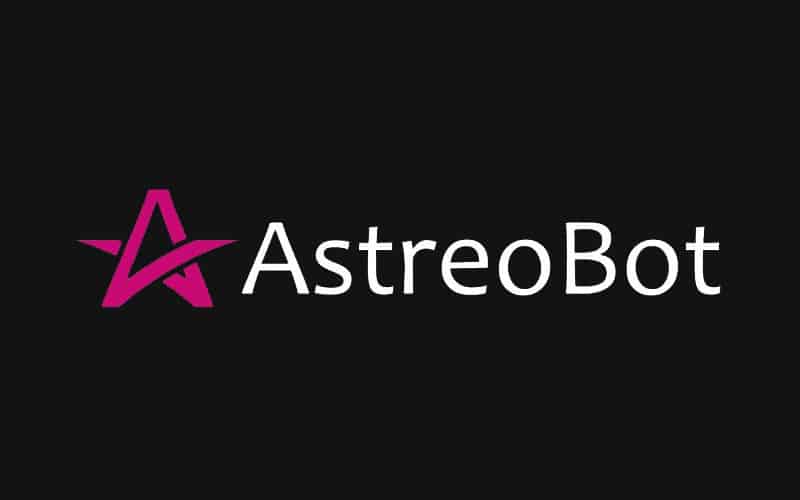 AstreoBot is a crypto tool that comes with technical indicators like Bollinger bands, RSI, MACD, and more. The vendor plans on integrating external signals to ensure all information professional analysts provide comes directly to your bot. This review will include more info on the other features the bot offers.
Quick summary
Here is a quick summary of the bot's features:
It trades 24/7 throughout the year without stopping.
It provides live notifications on users' phones through Telegram or Pushover notifications.
The bot runs on all operating systems, including Linux, MacOS, Windows, and Raspberry.
The bot has an intuitive interface that enables users to easily configure exchanges, coins, and strategies, as well as view the charts and stocks it is running.
It doesn't charge a monthly fee, so you only need to buy a license and receive lifetime updates.
AstreoBot: pros and cons
| | |
| --- | --- |
| Pros | Cons |
| Supports all operating systems | Payments are made through Bitcoin only |
| Features numerous indicators | Works with six exchanges |
| No monthly fees | No profit guarantees |
| Trades automatically round the clock | |
What is AstreoBot?
AstreoBot is a program that automatically buys and sells crypto assets like Litecoin, Bitcoin, Ethereum, Monero, etc., on your behalf. The goal is to generate profits when the prices of these assets fluctuate.
| | |
| --- | --- |
| Price: | Free, 0.0100BTC, 0.0165BTC, or 0.0299BTC |
| Withdrawal fee: | No fees |
| Deposit option: | Bitcoin |
| Supported countries: | All |
| Supported exchanges: | Binance, Bitfinex, Bittrex, HitBTC, KuCoin, and Poloniex |
| Free trial period: | Yes |
| Multiple currency support: | Yes |
How does it work?
AstreoBot normally implements your buying and selling strategies using coins available in your exchange automatically. It even lets you view open trades and complete buy-sales cycles with your earnings.
Pricing and fees
The platform features 3 paid plans and a free plan. The prices of the Start, Basic, and Pro packages are 0.0100BTC, 0.0165BTC, and 0.0299, respectively. All packages offer a lifetime license, customer support, unlimited pairs, and the dynamic double up strategy. However, the number of exchanges you can use ranges between 1 and 6 depending on the package you purchased.
Privacy and security
The system only connects with your exchange using API keys to trade your coins. Therefore, your assets are stored in your exchange and not in AstreoBot. Since the platform doesn't have withdrawal rights, your funds will not be stolen even if hackers managed to compromise your installation.
Reliability
We are not sure if this trading tool is reliable or not. It doesn't guarantee any profits, and the lack of a proven track record makes it harder for us to determine its efficiency. However, for better results, the vendor recommends that you research the best currencies, market conditions, and strategies.
How to start trading using AstreoBot
You need to register an account with AstreoBot for you to begin using it. Therefore, if interested, follow these few steps to get started:
Click on the 'My Account' button located on the official website
You will then be asked to provide your email and password details
Once you login to your new account, you will find the info required to download and configure the bot, as well as run it
Who is AstreoBot suitable for?
AstreoBot may be suitable for traders looking for a faster way of trading crypto coins. Unlike humans, this software is able to assess the market, identify trading opportunities, and place orders within seconds, if not minutes.
AstreoBot support
The platform offers various customer support options. For instance, you can raise a support ticket, describe your issue, and receive assistance. Alternatively, send your questions to the team via email or read the AstreoBot documentation. Joining the bot's social media communities like Telegram, Facebook, or Twitter is recommended. You will learn more about the product as well as talk to other users.
AstreoBot community
No user reviews are available for this bot on reputable sites like Quora or Trustpilot. This is a disadvantage to the trading community. Potential clients will not have a clue about what to expect while working with the product.
The Review
AstreoBot can work on any operating system, and the integration of several indicators helps it assess the market better for improved trading outcomes. Nevertheless, the bot is limited to using six exchanges only and doesn't provide any profit guarantees. Also, all payments are made through Bitcoin, which may not be convenient for some traders.
Review Breakdown
User interface:

0%

Ease:

0%

Price:

0%

Features:

0%

Support:

0%