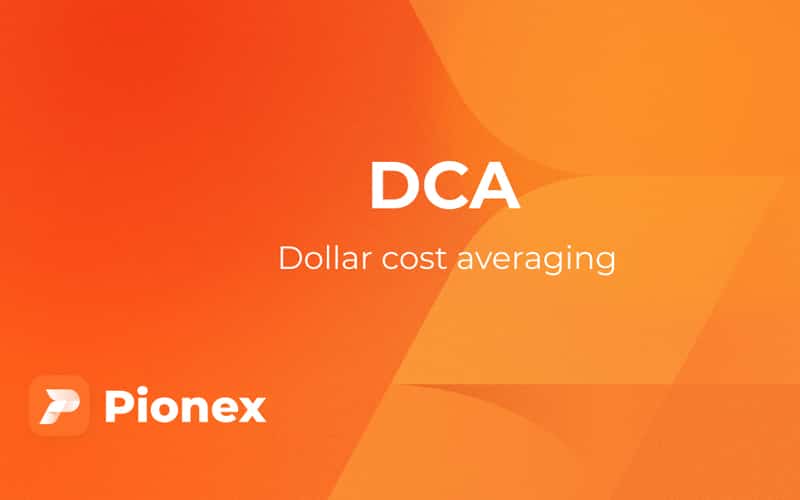 The Dollar-Cost Averaging (DCA) Bot is a free built-in algorithm for Pionex exchange traders. The bot uses the well-known dollar-cost-averaging approach and allows users to automate their trading without constantly checking the markets, in addition to providing deep liquidity. To understand more about the bot's effectiveness and profitability, read our full review that discusses the platform's features, functionality, and security.
Quick summary
The Dollar-Cost Averaging (DCA) Bot comes with the following features:
It invests funds for traders automatically, without the need for user intervention.
It allows you to invest your money over a variety of periods.
The trading fee is only 0.05 percent.
There is a mobile application for Android and iOS users.
Dollar-Cost Averaging (DCA) Bot: pros and cons
| | |
| --- | --- |
| Pros  | Cons |
| According to the provider, 90 percent of traders will profit using this algorithm | Live records are not public |
| Users can begin trading by just specifying two parameters | |
| The bots do not require any coding for setup | |
What is Dollar-Cost Averaging (DCA) Bot?
The DCA Bot uses a strategy in which the overall assets are divided into tiny amounts and invested regularly (e.g., every month or week).
| | |
| --- | --- |
| Price: | Free |
| Withdrawal fees: | Maker/Taker fee of 0.05% |
| Deposit option: | Bank wire transfer |
| Supported countries: | 100 |
| Supported exchanges: | Pionex |
| Free trial period: | Yes |
| Multiple currency support: | Yes |
How does it work?
DCA trades 24/7 in the crypto market and monitors it for favorable conditions. The bot will place orders on the Pionex exchange based on traders' settings and parameters. The platform offers several time intervals such as 10 minutes, 1, 4, 6, 12 hours, daily, weekly, and monthly.
Pricing and fees
All members can use the Dollar-Cost Averaging (DCA) Bot for free. Pionex exchange supports 191 pairs for a 0.1% overall trading fee. Traders can use bank wire transfers or Pionex to deposit USD into their accounts. Wire deposits in the United States are free of charge.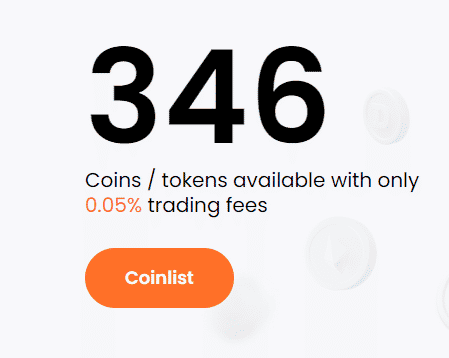 Privacy and security
DCA Bot (Dollar-Cost Averaging) is a safe trading system. It locks the cash in the DCA pool depending on the investment time. Through two-factor authentication, the platform assures the safety of the investor's account.
Reliability
The algorithm is a product of Pionex exchange that is reputable and trusted among famous crypto exchange platforms and enterprises such as Binance, sumsub coinfirm, and many more. Their products have also been complimented and invested by some well-known bloggers.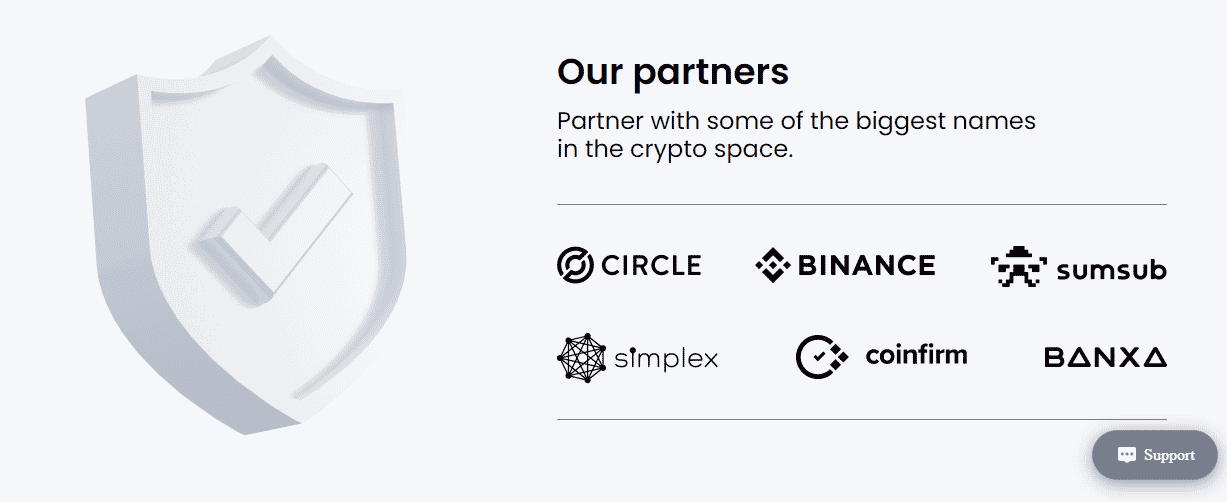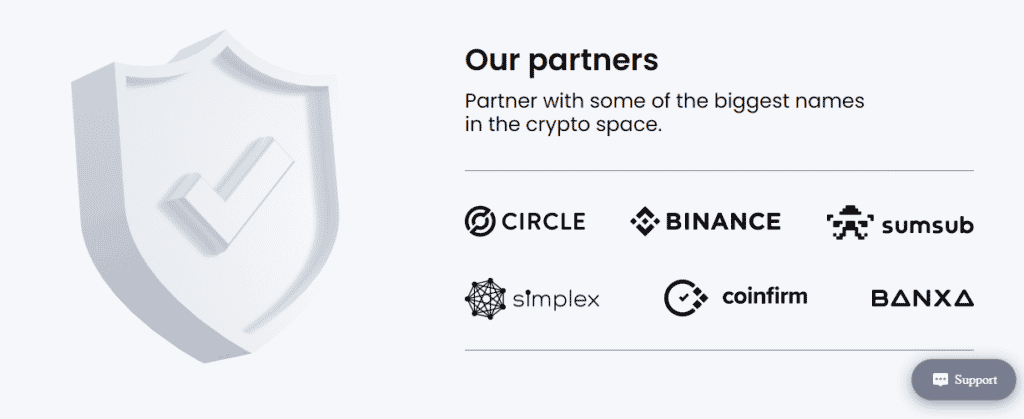 How to start trading using Dollar-Cost Averaging (DCA) Bot?
The following are the steps that traders can take to begin trading with the platform:
Create an account on the Pionex website by providing your email address and password
From the list of viable algorithms, select the DCA bot
Choose a coin and an investment period, such as weekly, hourly, or monthly
Decide on the amount of money you want to invest
Launch the bot and start trading
Who is Dollar-Cost Averaging (DCA) Bot suitable for?
The (DCA) algorithm is ideal for traders who want to invest their money in smaller amounts with the profit potential. Beginners can make the most out of it as the algorithm only requires a few tweaks to start trading.
Dollar-Cost Averaging (DCA) Bot support
Multiple support options are available for the traders on the Pionex exchange platform. Users can ask questions on their contact service email or telegram group.


Dollar-Cost Averaging (DCA) Bot community
On Trustpilot, the company has a 4.2 rating based on 282 reviews. One of the consumers stated that their experience with Pionex has been excellent and that the firm has been quite helpful.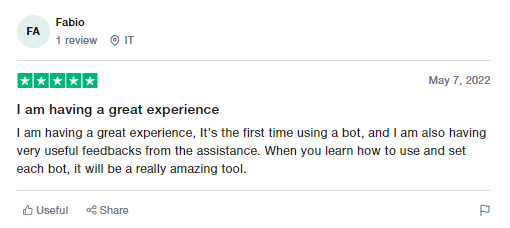 The Review
Dollar-Cost Averaging (DCA) Bot review verdict
DCA Bot employs one of the most basic tactics that does not necessitate manual assistance and has proven to be profitable for its investors. The company's profile is transparent, and its website is available in several languages. The bot is safe and traders can use the platform in multiple languages.
Review Breakdown
User Interface:

0%

Ease:

0%

Price:

0%

Features:

0%

Support:

0%