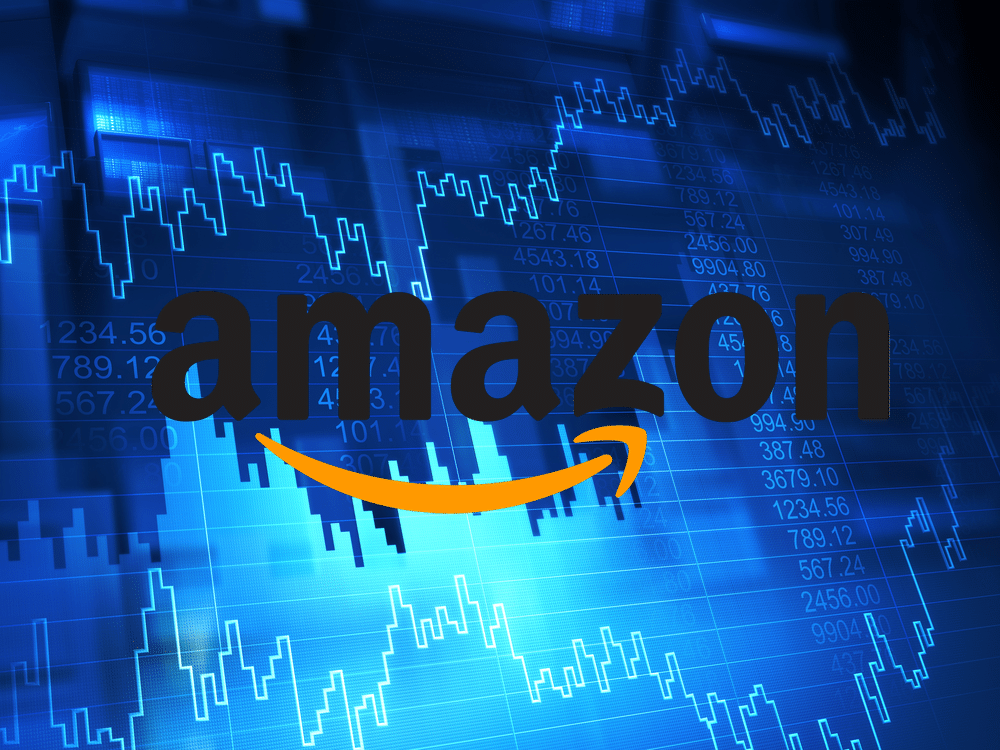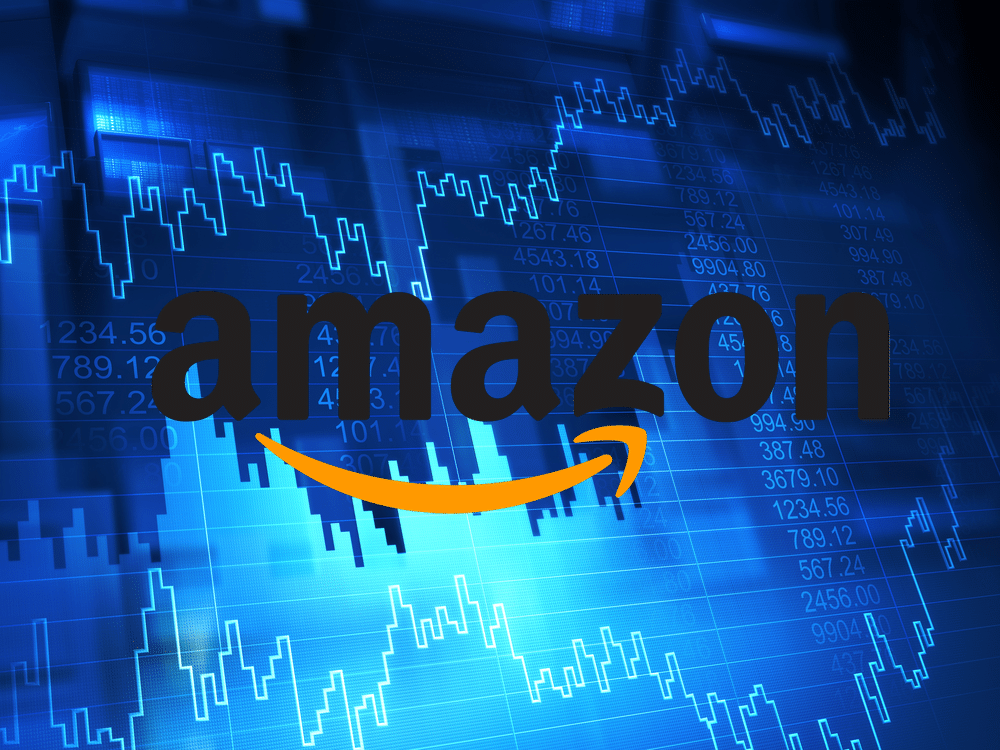 The Amazon (AMZN) stock price gained by more than 2.40% on Thursday's extended hours after the company reported strong quarterly earnings. The stock rose to $3,554, the highest level since October last year. This means that it has gained by more than 22% from its lowest level this year.
Amazon earnings review
In the past two decades, Amazon has transformed itself from a small bookseller to one of the biggest companies in the world, with a market cap of more than $1.75 trillion.
Together with Microsoft, the company has become the most important company in the world. That's because its cloud business helps to sustain most of the companies. For example, AWS helps keep companies like Facebook, Netflix, Coinbase, and Verizon online.
Amazon has also been a key beneficiary of the coronavirus pandemic as more people used its platform for purchases. Similarly, more companies also migrated to their cloud computing products to save cost and boost efficiency.
The company's first-quarter results evidenced this. The company said that its revenue surged by 44% to $108.5 billion in the first quarter. This was the second straight quarter of $100+ billion in revenue. Most importantly, the company boosted its second-quarter revenue guidance to more than $144 billion.
Amazon's operating income increased to $8.9 billion – more than double than in the same period last year. The net income of the marketplace also increased to $8.1 billion. Online retailer's AWS business had strong momentum as it gained new customers like DISH, Continental, and Walt Disney. In total, the company's revenue grew by 42% to $13.50 billion.
Is Amazon stock a buy?
Amazon makes a good investment for several reasons. First, the company is a major player in retail, entertainment, and cloud computing. In these industries, it has a moat that is difficult to penetrate. For example, its retail business is protected by the massive 120+ million members of its Prime service.
Second, as the company has proven, it is an all-weather firm that does well in all periods. Indeed, only a few companies recorded their best years amid the worst pandemic on record.
Further, Amazon has become a free cash flow (FCF) machine, has a strong balance sheet, and is a vital part of the economy. Therefore, while the company's valuation seems stretched, it could keep rising over the years.
This is probably why most analysts recommend investing in Amazon stock. According to Marketbeat, the average stock price forecast is $3,960, which is substantially higher than its current level.
The most optimistic analysts are from JP Morgan, which has a target of $4,400. Those at Oppenheimer and BMO Capital Markets have a target of $4,200.
Amazon stock price forecast
The four-hour chart shows that the Amazon stock price rose to an important resistance level after it published its quarterly results. The shares rose to the highest level last year and are on the cusp of moving to a new all-time high.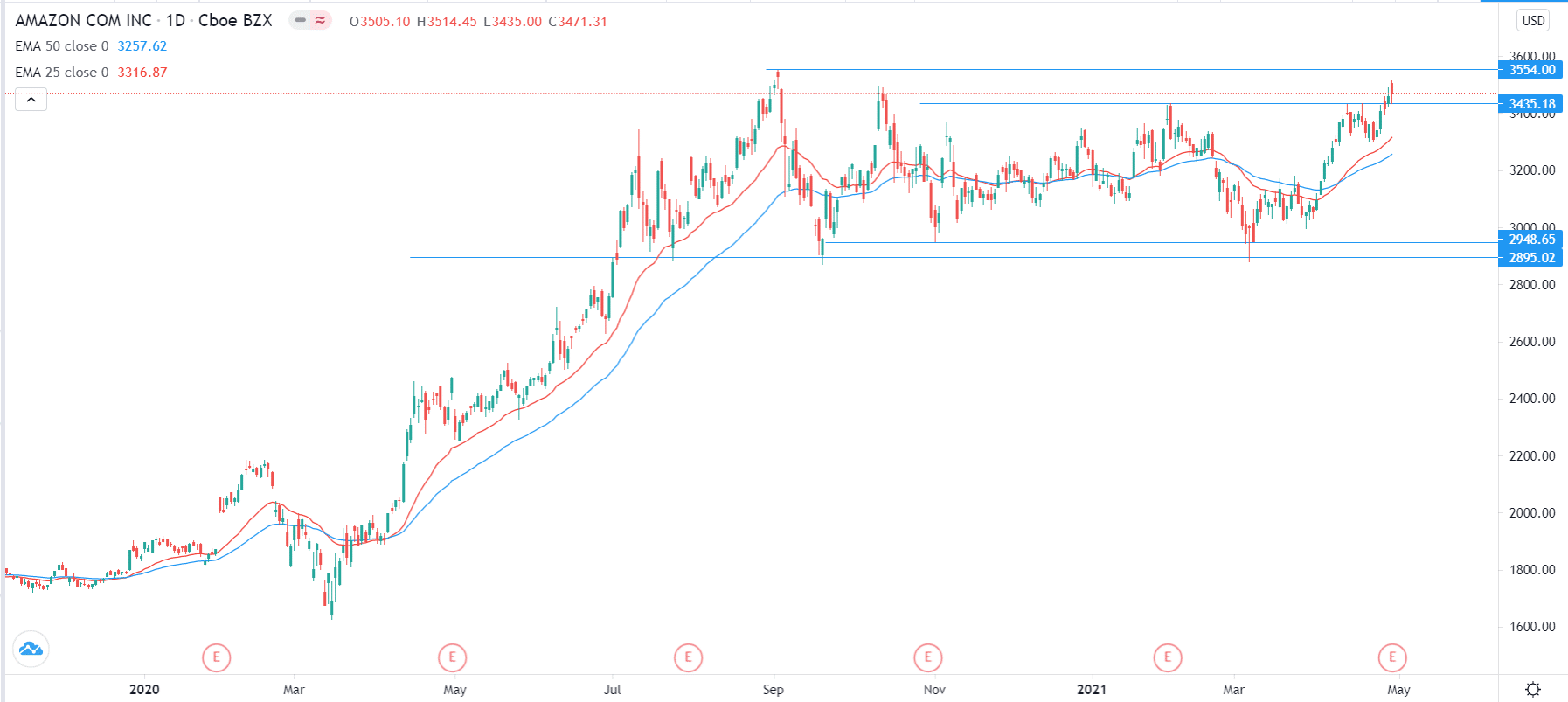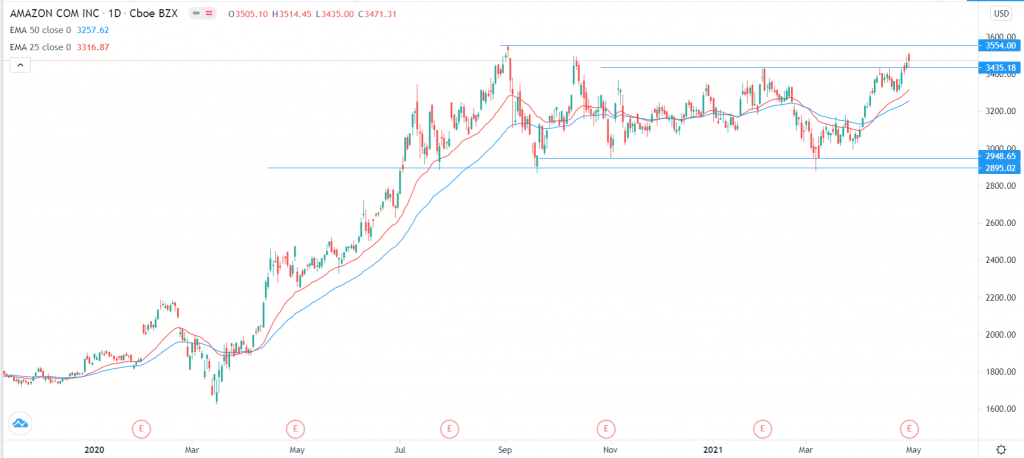 The shares have also moved above the rectangle pattern and the 25-day and 50-day exponential moving averages (EMA). Therefore, at this stage, the shares path of least resistance is higher as investors target the next key resistance at $4,000.