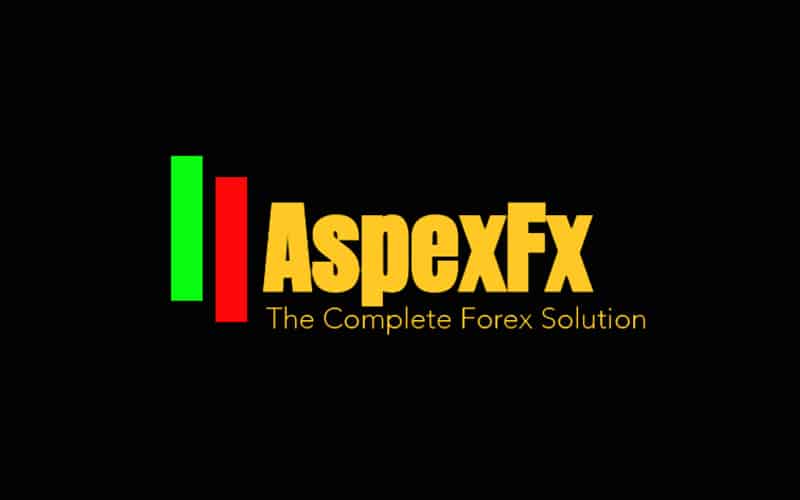 Aspex EA is a Forex expert advisor that promises a profitability of 90-95%. It is a 100% automated system that works on the MT4 trading platform. You don't need any manual inputs to make the system function. According to the developer, this is a fast and secure system that can easily be used by any trader.
Is investing in Aspex EA a good decision?
To analyze this robot, we have looked into different factors like company profile, features, price, trading results, and customer reviews. We can see that the robot supports multiple pairs and is available at an affordable price. However, there is a general lack of transparency surrounding this system. There are no verified trading statistics and your investment is not protected by a money-back guarantee.
Company profile
The presentation on the official website doesn't give us a clear idea about the system and how it works. We have the details of the pricing packages, followed by a short description of the robot. The vendor has also shared a short About Us section and a few links to live monitoring accounts on MQL5. Finally, there is a contact form that you can use to send a message to the service team.
We have very little information on the parent company behind this robot. The vendor has mentioned that the team consists of expert software programmers who are passionate about Forex trading. This team was founded in 2017, but we don't have the identities of the developers. We don't know where this team is based on whether they have developed other automated trading systems in the past.
Main features
Aspex EA is based on a pure trend following strategy. The EA follows the dominant trend in the Forex market and tries to generate profits by buying low and selling high. We don't know whether it uses any indicators for this purpose, since the vendor has not explained the strategy in detail.
The EA has an advanced risk and lot management system. This allows it to select the proper lot size for an order based on the size of the account. Aspex EA is capable of trading on all timeframes. However, the vendor recommends running it on H4 charts. Although it is compatible with all currency pairs, it is recommended that you use the GBP/JPY and GBP/USD pairs.
Price
There are two pricing plans for this expert advisor. The first plan costs $499, and it allows you to activate a single account. For the second plan, you get to trade on two accounts in exchange for $899. Both plans come with unlimited usage. Unfortunately, the vendor does not offer a money-back guarantee for this expert advisor.
Trading results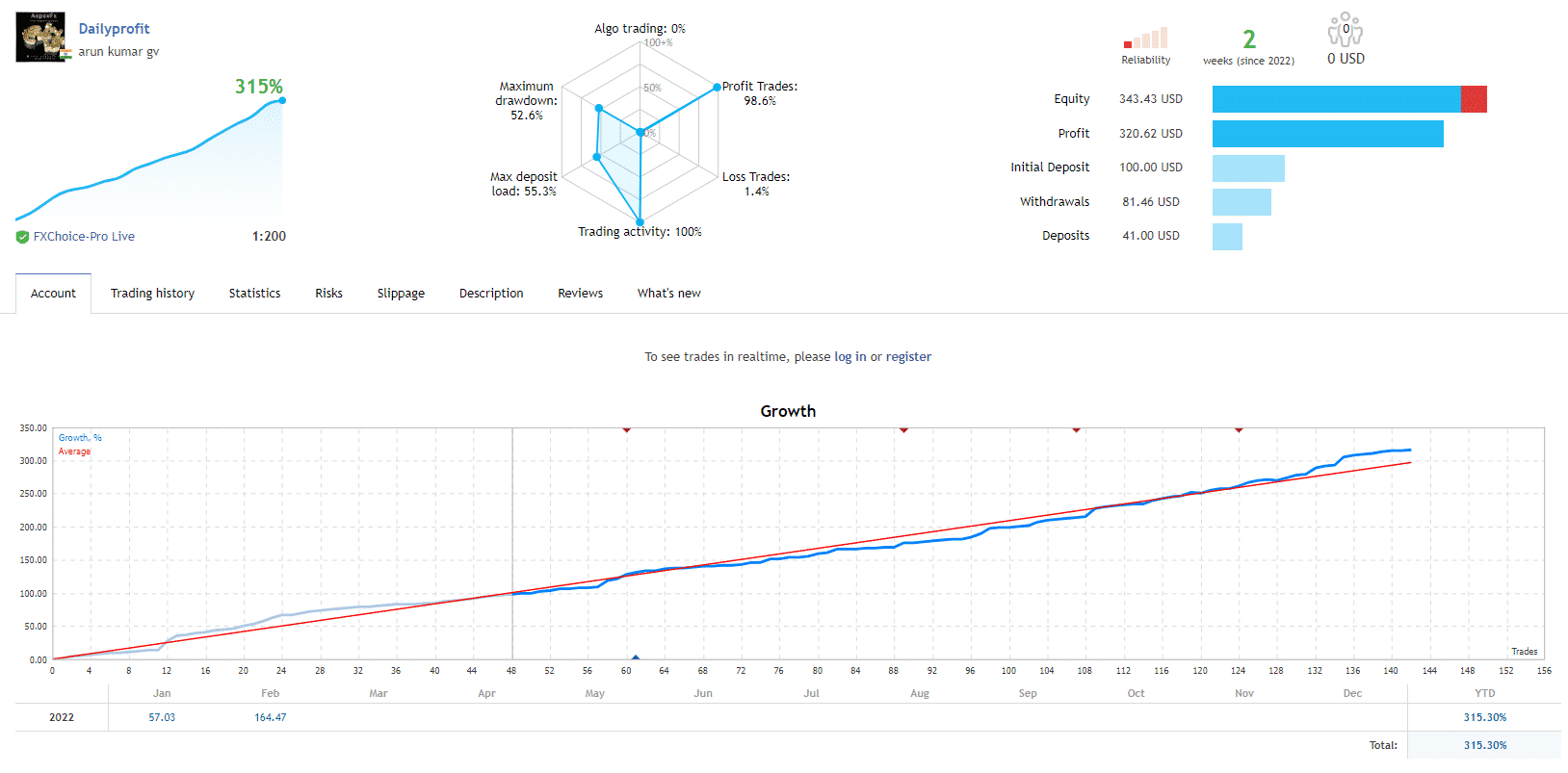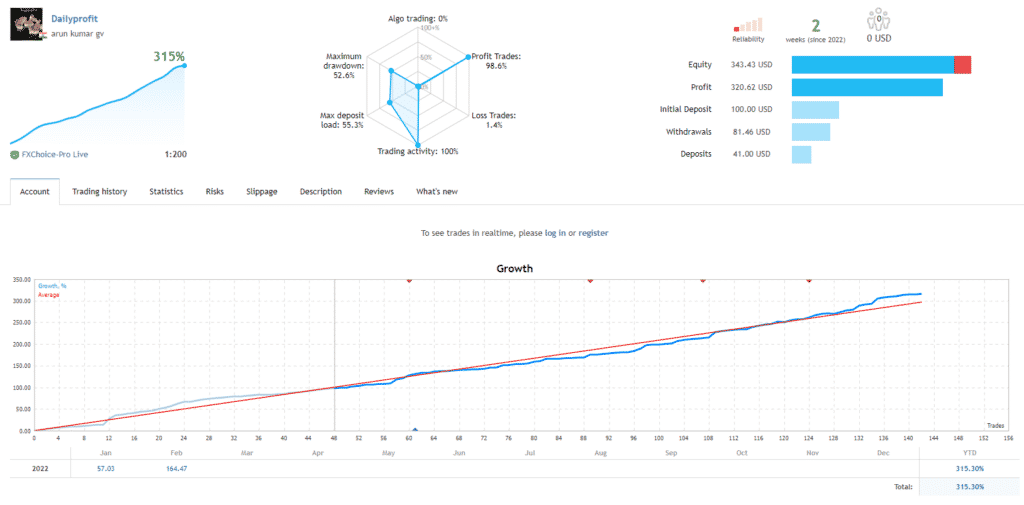 There are no verified trading accounts for this expert advisor. All we have is a live monitoring account on MQL5 that has been active since February 1, 2022. This account conducts trades through the FXChoice broker with 1:200 leverage. The robot has a very short trading history during which it has conducted only 142 trades. It currently has a near-perfect win rate of 98.59% and this has allowed it to generate a profit of $320.62.
There have been 119 maximum consecutive wins and only 1 maximum consecutive loss for this account. Looking at the maximum drawdown of 52.6%, we can tell that the robot uses a high-risk strategy. The average profit and loss for this account are $2.31 and $1.05, respectively, while the profit factor is 153.68. This account has a very low reliability score on MQL5, and this means it is risky to follow these signals for live trading.
It is a usual practice for EA vendors to test their automated strategies using historical data. These tests have the EAs conducting several trades over a time period spanning several years. As such, they expose the systems to a variety of market conditions, thus testing their robustness. Unfortunately, the vendor has not shared the historical test results for this expert advisor. Therefore, we cannot compare it with the live statistics.
Customer reviews


There is only one review for this expert advisor on the Forex Peace Army website. Here, the user has claimed that the robot follows a reckless strategy that drained their account in less than a month.
Summing up
Aspex EA is a flexible system in the sense that it is compatible with different currency pairs and timeframes. However, there are no verified statistics that show us the real-time performance of this system. There is a severe lack of vendor transparency and no refund policy is in place.