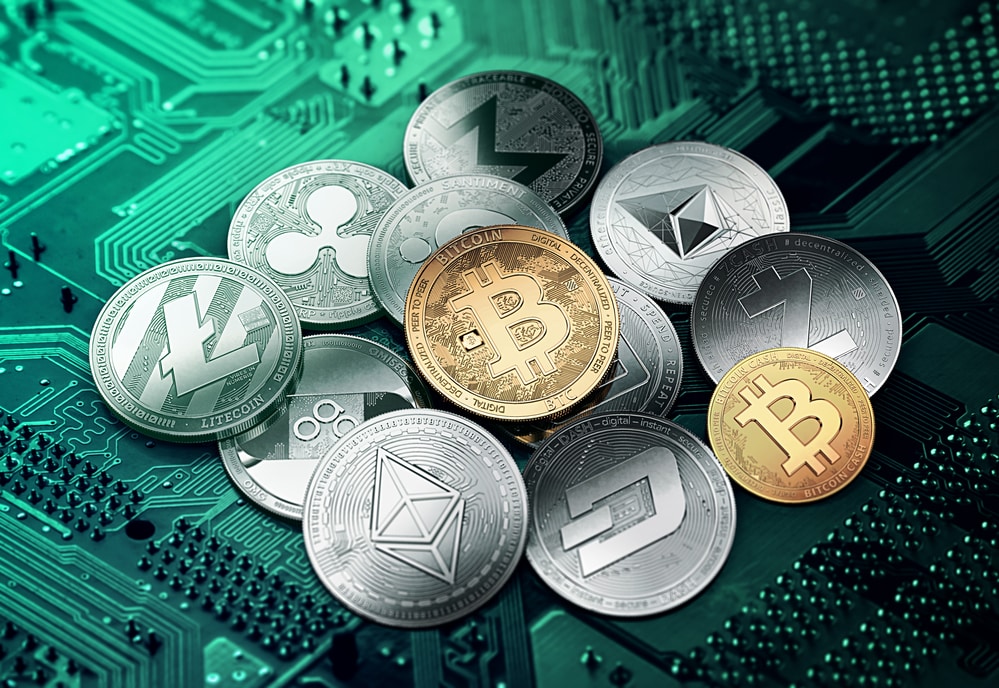 CoinMarketCap presently tracks 73 centralized exchange (CEX) utility tokens belonging to some of the most popular exchanges like Crypto.com, Binance, and FTX. These contribute to about 5.1% (roughly $98.9 billion) of the entire crypto market cap, a steadily-growing figure over the years.
A centralized crypto exchange is an archetypal platform for people to trade various digital currencies.
While exchanges have created many projects, utility tokens remain one of their most widely used. A utility token is a cryptocurrency issued by an exchange offering some utility within its ecosystem.
Such tokens typically offer deductions on trading fees, voting power, and other exclusive perks or incentives to the users owning them. The essential purpose of a utility token is to provide liquidity to exchange to boost trading volume and efficiency.
We have ranked the best 5 CEX cryptocurrencies by the latest market cap rankings as per CoinMarketCap.
Binance Coin (BNB)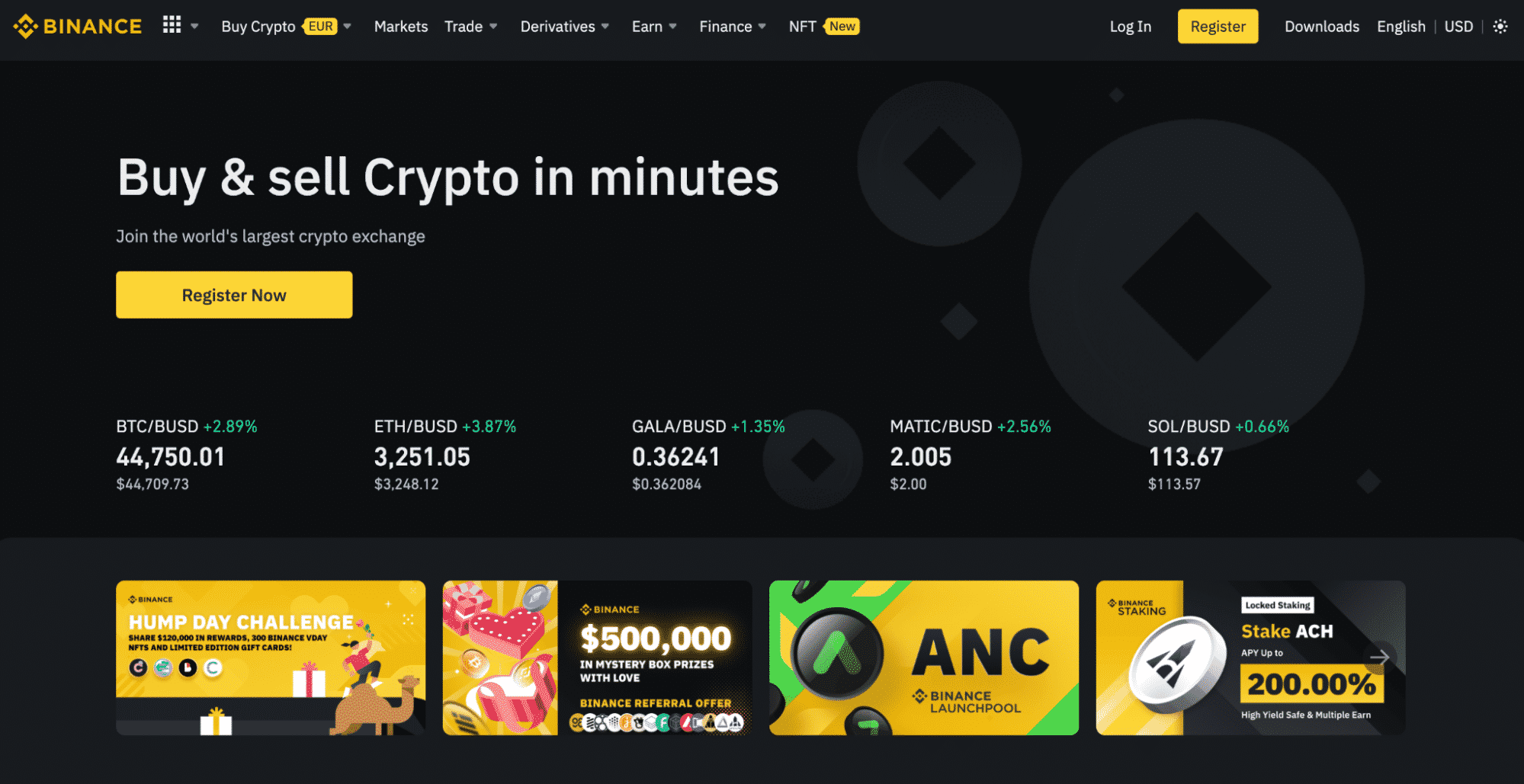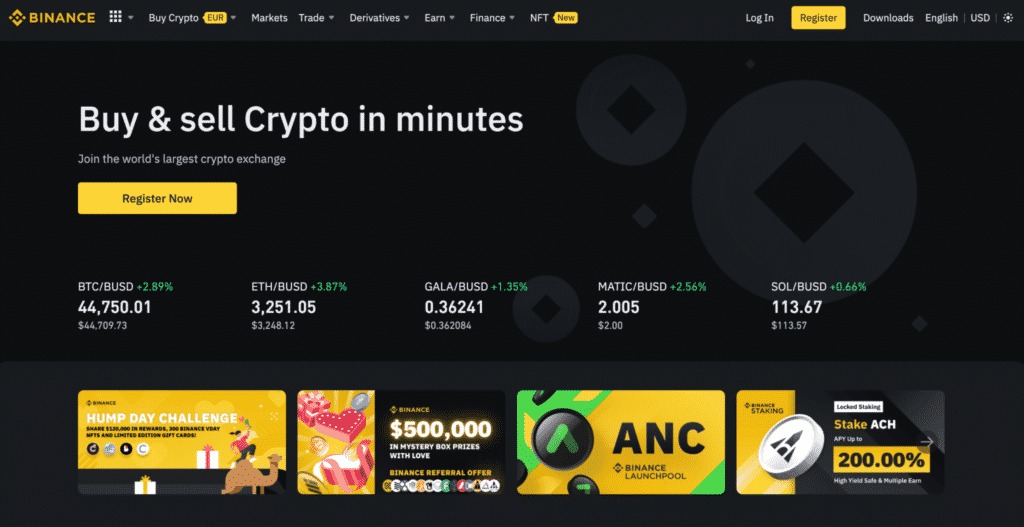 The Binance Coin is one of the oldest CEX utility tokens. It was released in 2017, the same year as the exchange of its namesake, Binance, which remains the largest exchange by trading volume.
Consequently, BNB is the most traded utility cryptocurrency globally and the fourth-most overall. The Binance Coin is primarily used to receive up to 25% off in trading fees and immerse users into Binance's comprehensive ecosystem, which includes two blockchains (BNB Beacon Chain and BNB Smart Chain) a decentralized exchange.
The token is also used to pay for many services through payment processing, travel, entertainment, service, and finance merchants. For instance, you can book flights and hotels on Travala.com with BNB.
We have only scratched the surface when considering BNB's utility possibilities. Another distinction of BNB is how coins are 'burned' or removed from circulation through a periodic buyback to make the token deflationary.
This increases the chances of BNB being more valuable. Interestingly, the maximum supply of BNB has already been reached, with plans to remove even more BNB over time.
Cronos (CRO)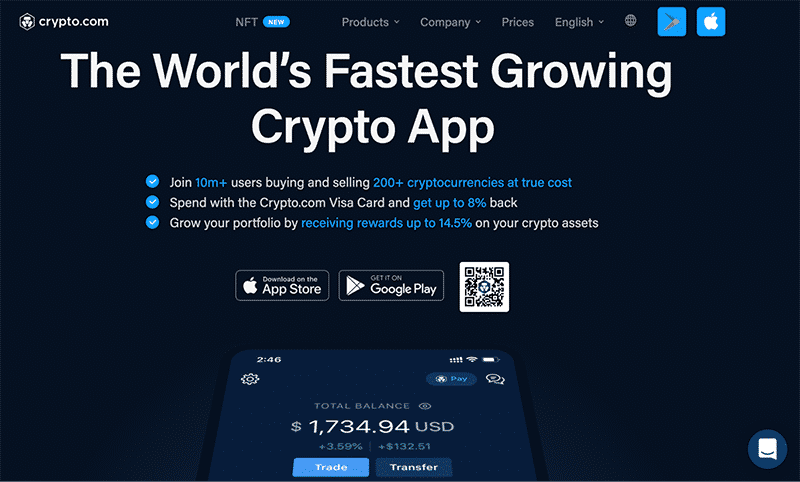 Cronos (previously known as the Crypto.com Coin) is the native cryptocurrency for Crypto.com, one of the fastest-growing crypto exchanges. CRO is presently the second most-traded exchange utility token and 19th overall.
Crypto.com has headquarters in Singapore and offers a range of crypto in crypto trading and payment services. With Cronos, users receive discounts on transaction costs (the more CRO you hold, the greater the reduction) and a staking reward of up to 6% yearly.
With Crypto.com Pay, clients can purchase gift cards from hundreds of merchants like Apple iTunes, Travala, and Airbnb, buy airtime, buy NFTs (non-fungible tokens), and receive discounts from sending crypto to friends.
Like Binance, Crypto.com also has its own blockchain, the Crypto.org Chain, where CRO is used to settle transaction fees. Moreover, CRO has a fixed supply, which, in this case, is 30,263,013,692.
FTX Token (FTT)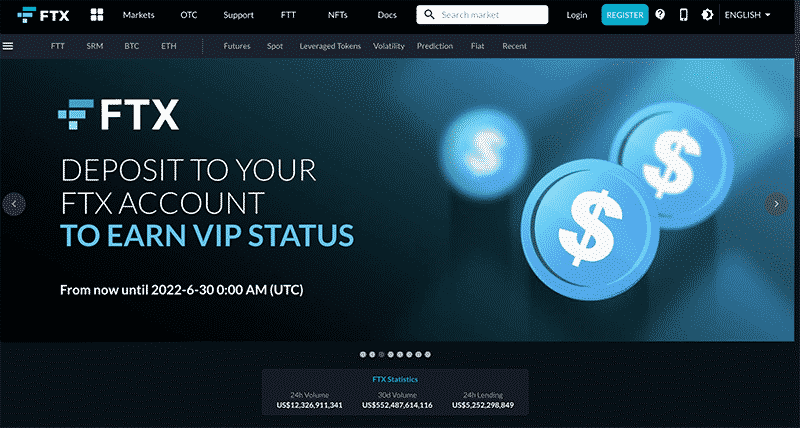 The FTX Token or FTT is the native utility currency for FTX, one of the largest crypto exchanges co-founded by the famous American altruistic billionaire Sam Bankman-Fried. FTT is the third most-traded in its sector and 27th overall in the crypto markets.
FTX is known for providing a feature-filled derivatives platform where you can trade leveraged spot, options, futures, volatility, and even prediction markets. With at least $100 worth of FTT, customers receive cuts on trading fees starting at 3%, up to 60% off (if you own a minimum of $5 million worth of this token).
You can also get staking rewards, free 'swag' NFTs, bonus votes on pools, increased airdrop rewards, waived fees on ERC20 withdrawals daily, and tickets to initial exchange offerings hosted on FTX.
FTT has a maximum supply limit of 352,170,015, making it a deflationary token like CRO and BNB.
UNUS SED LEO (LEO)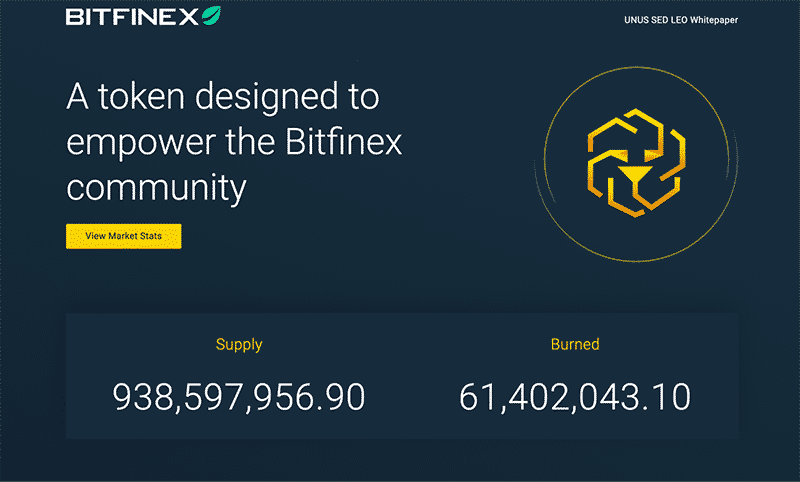 UNUS SED LEO is Bitfinex's utility token interestingly named after a line mentioned in one of Aesop's tales called 'The Sow and the Lioness.' Unus SED LEO is a Latin expression that translates to 'one but a lion' and is the motto for iFinex, Bitfinex's parent company.
Bitfinex is one of the oldest crypto exchanges, established in 2012. As with any exchange token, LEO empowers the Bitfinex community primarily through reduced trading fees of up to 25%, up to 5% on lending fees, up to 25% off on crypto deposits and withdrawals, and discounts on other products/services by iFinex.
LEO is the fourth most-traded exchange utility token (#28 overall). Like BNB, LEO employs a burn mechanism to make the token deflationary. You can visit LEO's website and track how many coins are being removed from circulation.
KuCoin Token (KCS)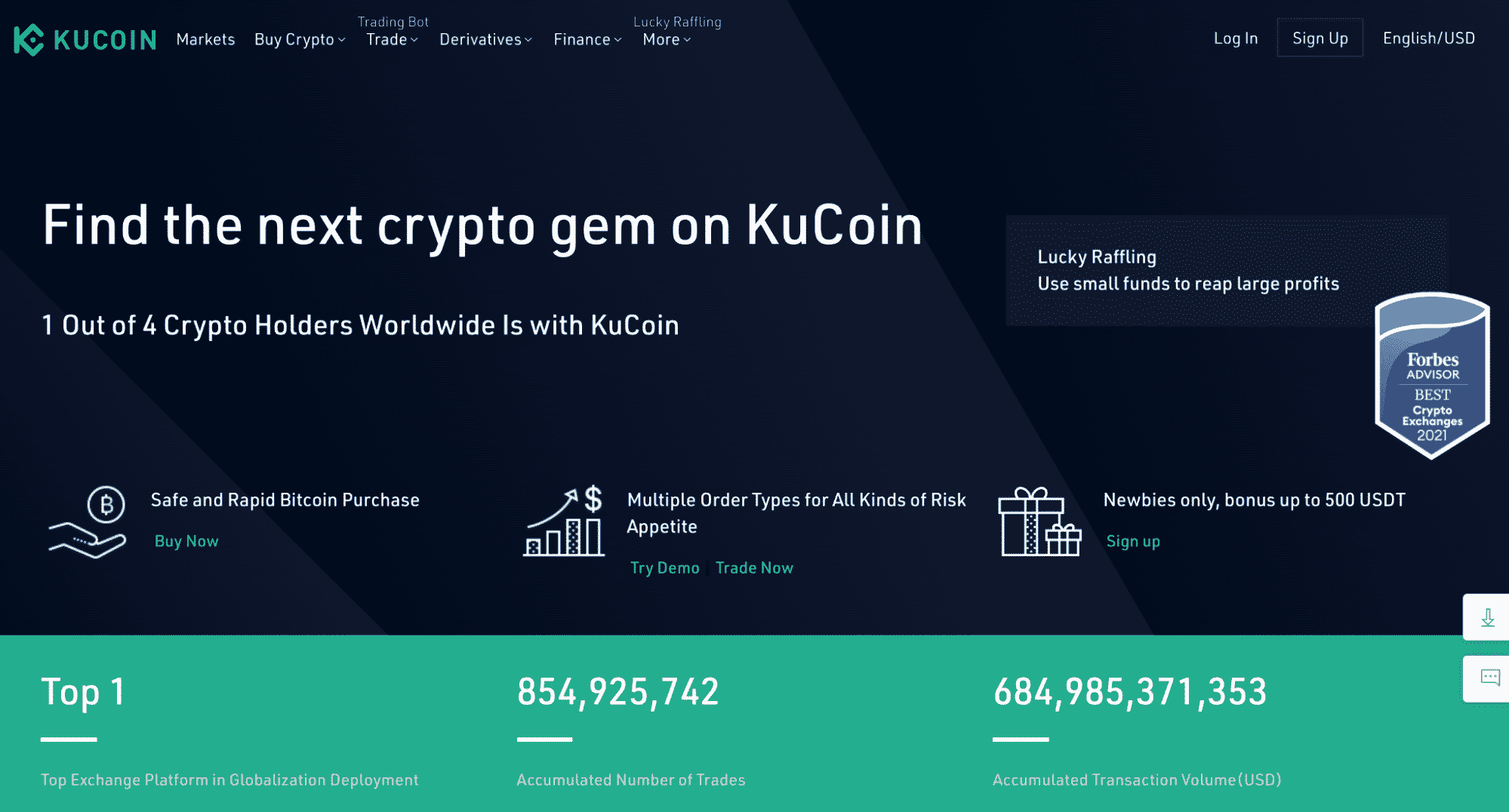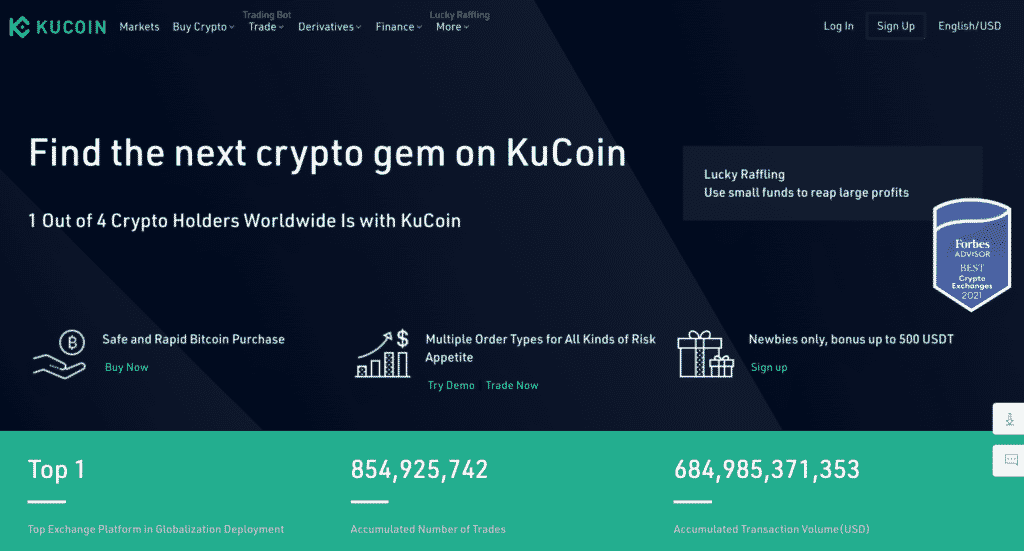 KCS is the native token for KuCoin, a Seychelles-based crypto exchange that claims 'one out of four crypto holders worldwide is with KuCoin.' KCS was released in 2017, the same year as the exchange.
This coin offers three main benefits:
If you hold a minimum of 6 KCS, you can qualify for a daily reward derived from half of the exchange's daily trading fee revenue.
Depending on your VIP level (based on how much KCS customers hold), one receives various discounts on trading fees.
Through KuCoin Spotlight, the exchange's platform for new token sales, users can gain exclusive access to new blockchain projects as early investors.
As with the previous utility tokens, KCS was also designed to be a scarce asset through monthly buybacks from the secondary market. The exchange plans to stabilize the token supply at no more than 100 million.
Curtain thoughts
Most investors may wonder whether exchange cryptocurrencies are viable investments. Fortunately, these altcoins have certainly been one of the best-performing in the markets recently, far better than Bitcoin and Ethereum.
This means any serious analyst should consider these tokens. Most experts agree you should diversify as a crypto investment rather than limiting yourself only to the so-called top 5 or 10. Although there are always risks, exchange-based cryptocurrencies can undoubtedly form a small part of your portfolio.