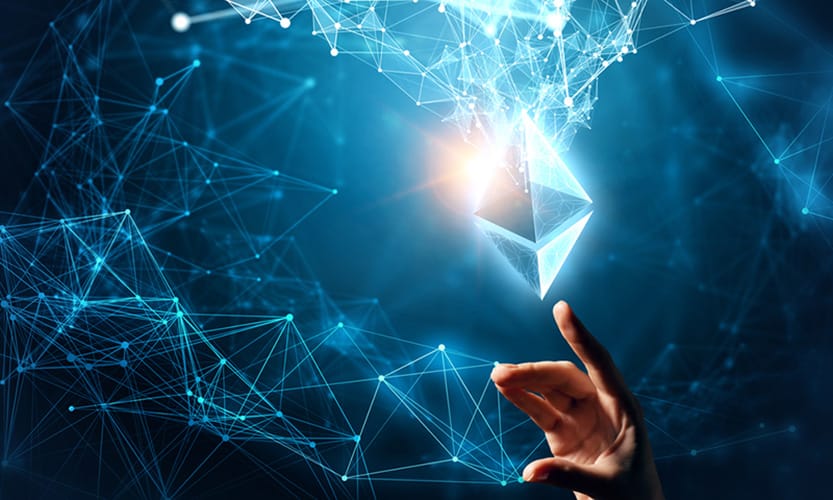 Many of Ethereum's most popular projects are centered on decentralized finance (DeFi). DeFi aims to broaden the use of cryptocurrency beyond everyday transactions to more complex financial use cases like loans and derivatives. The popularity of Ethereum dApps has resulted in higher transaction costs than ever before due to increased congestion. The higher the transaction price, the more probable it is that an ETH miner will add it to the blockchain sooner. We discuss the top 5 Ethereum crypto projects in this article, and while we believe they are good for trading and investing, we are not providing expert advice, and anyone who buys what we recommend is solely responsible for their profit or loss.
1. MakerDao (Dai)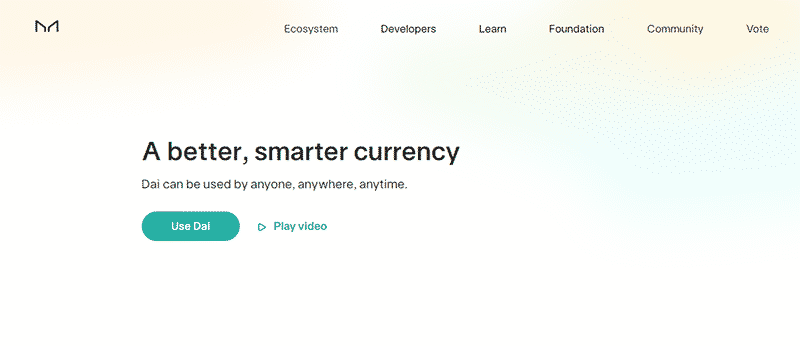 MakerDAO is one of Ethereum's DeFi ecosystem's most popular and longest-running projects. They have roughly 2.3 million ETH locked up in their protocol so far, which is almost 2% of the total ETH supply. Its program aims to reward a distributed network of computers for maintaining DAI, a cryptocurrency that tracks the price of the US dollar.
MakerDAO is part of a broader system known as the Maker protocol, which operates and maintains DAI using a combination of crypto assets without the need for a bank or government. The Maker Protocol, in particular, requires two types of tokens to function: DAI and MKR.
DAI is created when a user locks another crypto in the Maker platform to take out a loan in DAI. Users can claim this cryptocurrency by returning the DAI they borrowed, but they must ensure that its value does not fall below a specific threshold; otherwise, it will be automatically sold.
MKR is the crypto asset that determines how the software that keeps DAI functioning is updated. MKR tokens, in short, allow users to vote on ideas that influence how DAI is used.
2. Uniswap (UNI)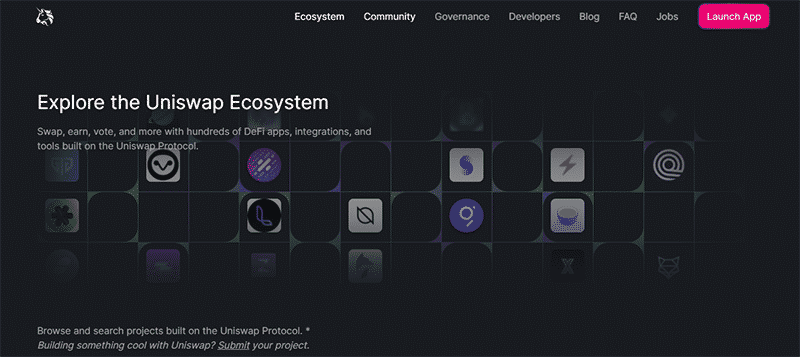 The platform was created in 2018 on the Ethereum blockchain, making it compatible with all ERC-20 tokens and infrastructure, such as MetaMask and MyEtherWallet wallet services. It's also totally open source, so anyone can copy the code and use it to build their own decentralized exchanges.
Users can even list tokens on the exchange for free. It eliminates the risk of losing assets if the exchange is ever hacked by keeping ownership of private keys. Uniswap is the fourth-largest DeFi network, with more than $3 billion in crypto assets stored on its platform.
Uniswap is made up of two smart contracts: Exchange and Factory. The Factory smart contract adds new tokens to the platform, while the Exchange contract handles all token trades. On the improved Uniswap v.2 platform, any ERC-20-based token can be swapped for another.
UNI is Uniswaps' native token. This grants holders the ability to vote on future platform innovations and modifications, such as how newly created tokens should be allocated to the community and developers, as well as any fee structure adjustments.
3. Axie Infinity (AXS)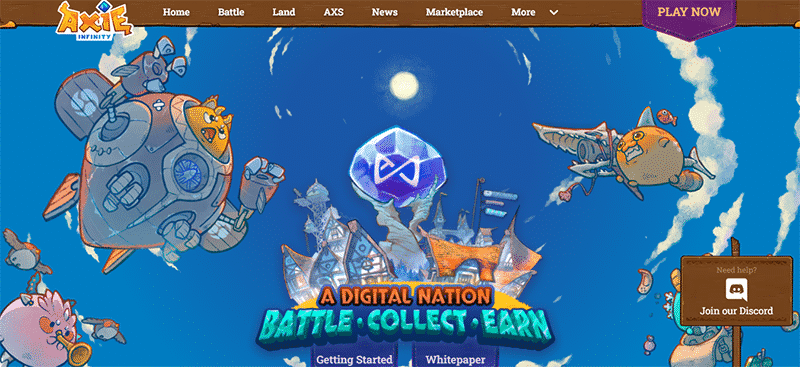 It is a digital pet community that was first released in 2018, where you may buy Axies, which you can use to fight, explore, and breed with other Axies. It was developed by Sky Mavis, a game company, and it runs on the Ethereum cryptocurrency.
There are two distinct methods to play the game. One of them is Smooth Love Potion (SLP). Complete daily assignments and play adventure games or arena match to gain SLP. SLP is a resource that can be utilized to breed an unlimited number of Axies.
Another resource is AXS tokens. In the game, there are only 270,000,000 of them available. Holders of AXS tokens have governance powers in the game, allowing them to make decisions about the game's future. They may be able to buy out Sky Mavis and run a completely decentralized economy in a game if this trend continues. Players can also purchase virtual land in the game's universe, known as Lunacia.
4. Chainlink (LINK)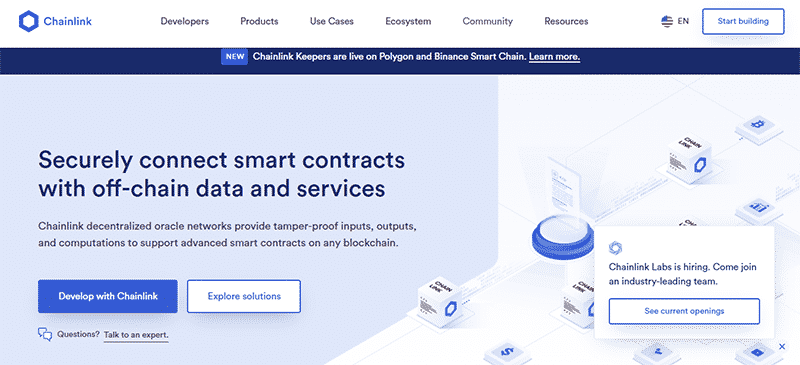 Chainlink is a cryptocurrency that aims to reward a global network of computers for providing trustworthy, real-world data to smart contracts built on top of blockchains. Most smart contracts require external data to fully execute their conditions; however, Chainlink was intended to overcome this issue by rewarding data providers (called oracles) to function as a bridge between blockchain smart contracts and external data sources.
Because each oracle in the Chainlink network has a reputation score, it is incentivized to supply correct data. Nodes are also compensated in Chainlink's cryptocurrency, LINK when they obey the software's rules and offer important data.
Requesting Chainlink node operators are paid using LINK by contract holders. The Chainlink node operator determines prices based on the demand for the data they can give and the current market for that data. The node operators must deposit LINK with Chainlink to indicate their commitment to the network and reward good service.
5. Aave (AAVE)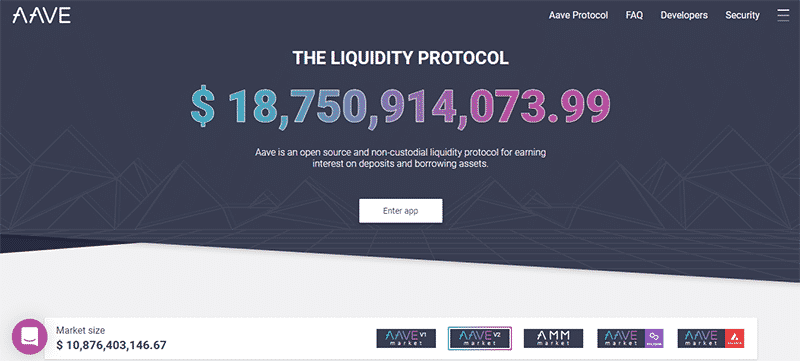 It's a cryptocurrency lending platform that runs on the Ethereum network. Aave was designed by Stani Kulechov in 2017. Users can lend and borrow money without going via a broker or a central authority using this decentralized lending service. The software also allows users to earn interest in their digital assets.
The Aave platform largely relies on smart contracts for its loan services. The smart contracts are managed by a distributed network of computers running the Aave software. The capacity to build loan pools is one of the most important elements of the program. Lending pools on the platform allow users to lend and borrow money. Users who wish to borrow money must submit collateral, which must be in DAI, a stable cryptocurrency.
Summary
The number of Ethereum projects has increased dramatically since 2017. Entrepreneurs have begun to investigate the potential of the Ethereum platform, which is based on blockchain technology and enables the development of decentralized applications. This potential has prompted a rush of entrepreneurs to raise funding through initial coin offers (ICOs). The top 5 projects built on the Ethereum platform include MakerDao, Uniswap, Chainlink, Axie Infinity, and Aave.