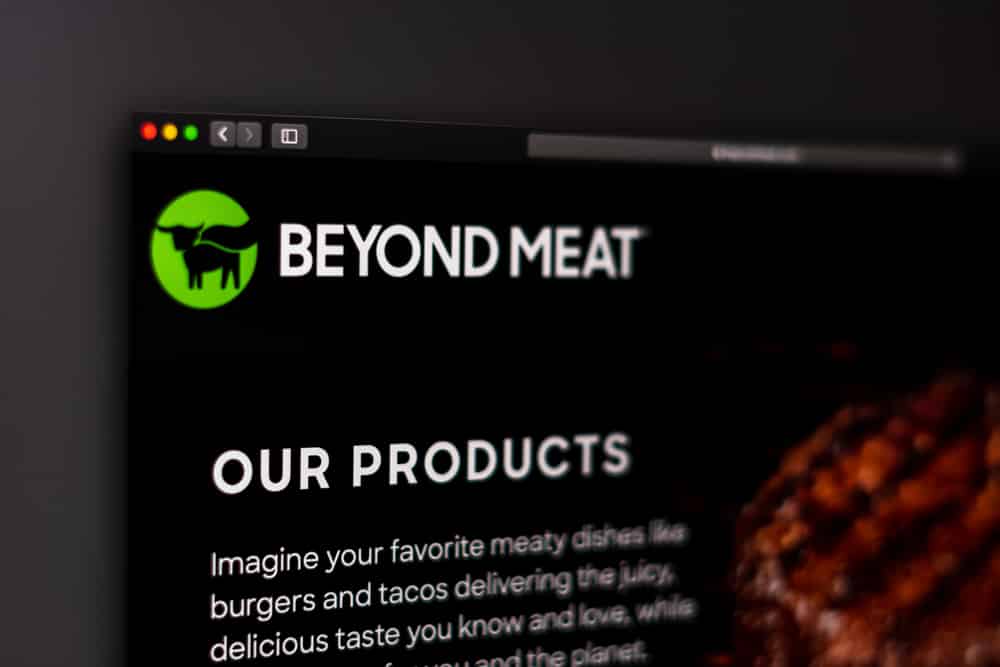 Beyond Meat shares tumbled 23% after the launch of jerky, led to a wider-than-expected loss for its Q1, according to a news release by Beyond Meat on Wednesday.
Beyond reported a Q1 net loss of $100.5 million, or $1.58 per share, wider than its net loss of $27.3 million or $43 per share a year ago.
The company's first-quarter revenue came in at $109.5 million compared to an estimate of $112.3 million.
Ethan Brown, CEO, stated that the company saw a sizeable but temporary hit to its gross margin to support strategic launches, more so its plant-based jerky through its joint venture with PepsiCo.
The company lost 41.58 cents per share, excluding items, wider than the $1.01 per share expected by analysts polled by Refinitiv. Net sales jumped 1.2% to $109.5 million, below expectations of $112.3 million.
Total volume, which surpasses the impact of pricing or currency fluctuations, rose 12.4% in the quarter. Meanwhile, net revenue per pound narrowed by 10%.