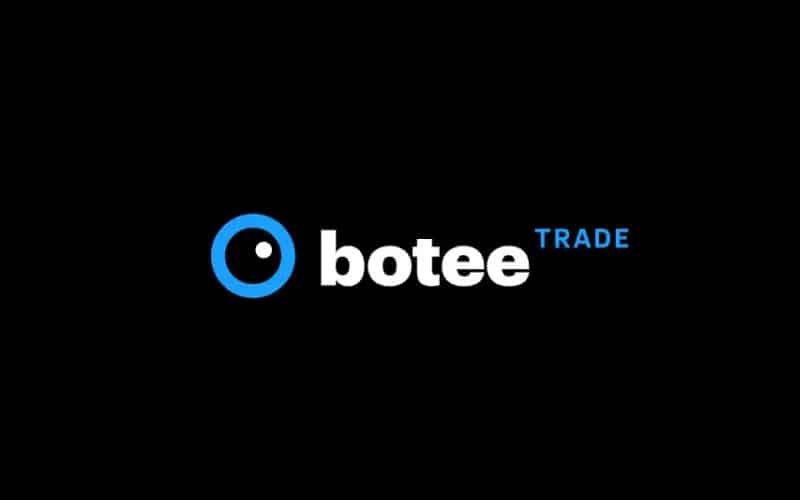 Botee.Trade is a crypto bot that was developed in 2018 to simplify trading and ensure that users don't miss good entry points. The software also facilitates flexible trading by providing a variety of trading tools like averaging (DCA), TA indicators, margin, leverage, and trailing stops, among others.
Quick summary
Here are some of the features of the bot:
It includes smart charts that display buy and sale points, strategy signals, and other important info in the most convenient manner.
The system supports backtesting and paper trading to improve your strategy optimization.
Botee.Trade uses several indicators, including RSI, Bolliger Bands, MACD, Stochastic, and Stochastic RSI.
It allows you to trade with leverage on Bitfinex to augment your profit.
You can manage the bot from any device, including smart phones, PCs, and tablets.
Botee.Trade: pros and cons
| | |
| --- | --- |
| Pros | Cons |
| Offers multiple strategies and indicators | Works with 2 exchanges only |
| Mobile-friendly | Payment can be done using Bitcoins only |
| Simple registration process | Expensive |
| Supports paper trading and backtesting | |
What is Botee.Trade?
Botee.Trade is a cloud-based platform that helps you to create and automate your trading strategy for trading crypto coins on popular exchanges. The bot is designed to trade diligently for you 24/7, so you won't miss out on any lucrative opportunities.
| | |
| --- | --- |
| Price: | $60/month, $120/month, $270/month |
| Withdrawal fee: | N/A |
| Deposit option: | Bitcoins |
| Supported countries: | All |
| Supported exchanges: | Binance, Bitfinex |
| Free trial period: | Yes |
| Multiple currency support: | Yes |
How does it work?
Botee.Trade executes orders by interacting with your connected exchanges using API keys. It features both basic and advanced strategies that are used to monitor the market to identify the most suitable entry and exit points that will earn the user profits. It is worth noting that some of these approaches are customizable, allowing traders to tweak and edit them to their liking.
Various indicators are also available to optimize your experience. You are advised to backtest your strategies before launching them into the real market. The goal is to ensure that they are workable and not risky.
Pricing and fees
You can get this bot for $60/month, $120/month, or $270/month. All the plans support paper trading, backtests, and live trading. But the maximum deposit cap ranges from $10000, $100000, to $300000 depending on the package you choose to work with. Telegram and Discord notifications, end-to-end analytics, and priority support are the additional features a user gets for subscribing to the more expensive plans. A free trial is also available, and it normally expires after 7 days. 

Privacy and security
Botee.Trade is dedicated to your security. It doesn't have withdrawal permission, so your deposit will be secure and safe. In effect, your funds are held in your exchange account, and the platform only interacts with the exchange utilizing encrypted API keys. What's more, all of its bots have dedicated trading servers that have a fault-tolerant system by design.
Reliability
Botee.Trade is portrayed as a reliable service. Unfortunately, no customer has come forward to talk about their experiences with the service on sites like Forex Peace Army or Trustpilot. So, we are not sure about its reliability.
How to start trading using Botee.Trade
You can begin trading on this platform after you complete these processes:
Create an account by providing your email and password details
Confirm your email address
Now, you can access the bot, connect it to your preferred exchange, and configure the settings as desired
Activate it to begin trading
Who is Botee.Trade suitable for?
This software is suitable for individuals who desire to use any tools to develop a versatile strategy. As such, features tools that traders can use to develop a complex strategy design. They can then test, optimize, and use the technique to trade more effectively.
Botee.Trade support
The platform offers customer support in various forms. We have the usual email, phone, Telegram, and Discord options, with the addition of an FAQ section.
Botee.Trade community
Botee.Trade's trading community can be found on various social networks, including Telegram, Discord, and Twitter. The community provides a good platform for users to interact with other traders using the bot's services, share ideas, and discuss the most recent events in the crypto arena.
The Review
Botee.Trade review verdict
Botee.Trade provides many strategies and indicators to make the work of crypto trading easier and faster for users. It is also mobile-friendly, enabling you to track its performance anywhere, anytime. All the same, the system is quite pricey, and its reliability is unknown.
Review Breakdown
User interface:

0%

Ease:

0%

Price:

0%

Features:

0%

Support:

0%