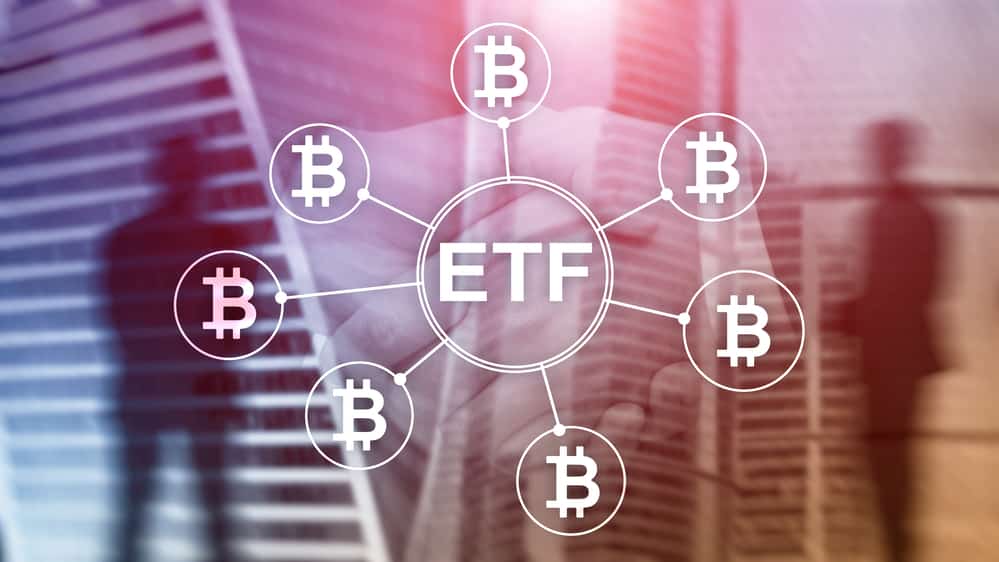 SEBA Polkadot ETC, launched in July, ranked on position one among the best-performing European exchange-traded products in October, according to Morningstar. 
All the top 20 on the list were crypto products, with Polkadot dominating the podium following a strong run of price.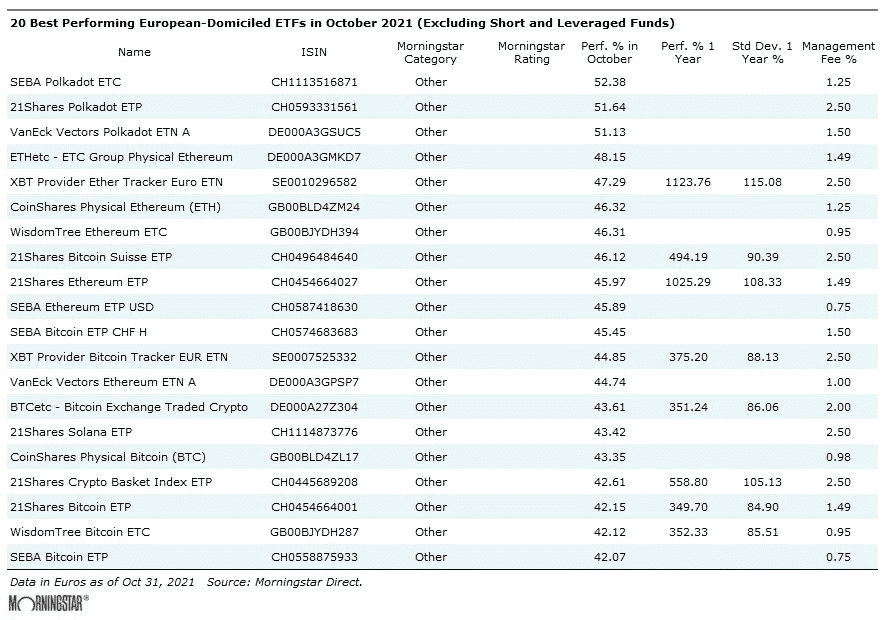 Ethereum based products were second to Polkadot on the ETP list, with the ETH boosted by the implementation of a technological upgrade that made the network safer, faster and secure. ETH reached an all-time high above $4,700 on November 8.
Bitcoin products came third, with the launch of the first Bitcoin Strategy ETF in the US pushing the price to a record of $67,000.
First Trust Nasdaq® Clean Edge® Green Energy UCITS ETF occupied the 34th position as the first ETP which does not invest in cryptocurrencies. Invesco Solar Energy UCITS ETF leads products exposed to alternative energies and was ranked at position 35 in October.
Natural gas and Brazilian stocks underperformed and were ranked at the bottom of the pile. Brazilian equities have fallen 22% due to Chinese slowdowns, ongoing Covid-19 crisis, and government's move to raise welfare spending.