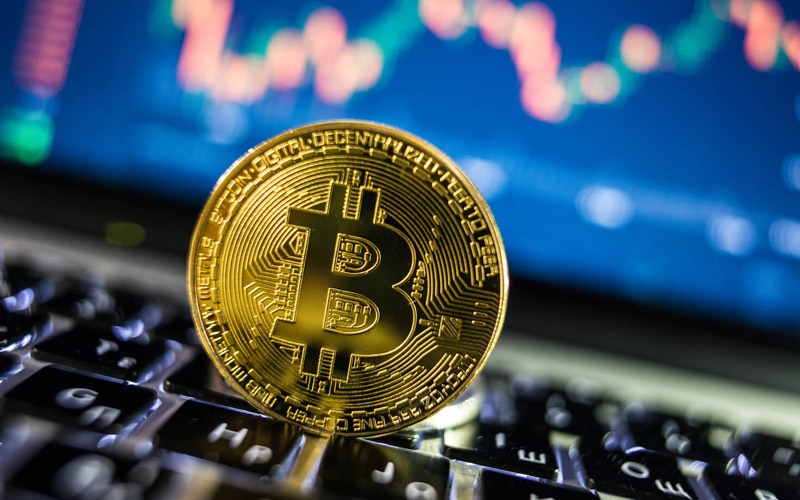 Cryptocurrencies were created as alternative payment networks, but even though they have been operating for many years, you still hardly pay with them anywhere.
It may seem that it is not yet fulfilling its primary mission of cryptocurrency. However, they are increasingly being used in the field of money appreciation. It is both in intraday trading and as a long-term investment.
Specifics of the cryptocurrency market
The growing interest in digital currencies also supports the growth of their prices, and the growth of prices, in turn, increases the attention of new and existing investors. And this (though unsustainable) cycle is driving cryptocurrency prices to astronomical heights.
However, cryptocurrencies are also interesting for traders for several other reasons:
Volatile Market
Cryptocurrency prices are very volatile and can rise and fall by units or tens of percent in one day. It brings huge investment potential, but also the same level of risk. In a short time, by trading cryptocurrencies, you can double your capital as well as completely zero it.
Trading
The classic currency market is only open during trading hours. The same is true for stocks and commodities. However, cryptocurrencies can be traded non-stop, 24 hours a day, seven days a week. Of course, the activity of traders is changing, and the weekend is usually lower, which may harm market liquidity (supply and demand are declining).
If you want to use cryptocurrencies as a long-term investment, you will need to buy them in an online exchange office or exchange. However, processing and posting such a transaction can take tens of minutes. But what if you want to buy and sell fast, maybe several times a day? What if you see bitcoin starting to rise or fall sharply and want to take advantage of such a situation? If you see that your previous decision was hasty and need to cancel the transaction as soon as possible? So exactly for these cases, CFD is used.
CFD Trading
CFDs are a trading tool that allows you to make money on cryptocurrencies without having actually buying them. CFDs are contracts that copy the price of certain assets (such as cryptocurrencies) and that you can buy and sell over the Internet. So if the current rate of a cryptocurrency is $100, then the CFD of that cryptocurrency will cost you $100. If the price of the cryptocurrency rises to $110, the price of the contract you purchased will rise, so you can sell it and collect a ten-dollar profit. In other words, a CFD is a contract between a trader and a brokerage company the trader is registered.
Trading on leverage
The so-called financial leverage is used in CFD trading. Leveraged trading is actually loan trading because the volume of the transaction is many times larger than your investment (margin). As a result, with a 1:10 lever, for example, gains and losses from a transaction are ten times greater than without leverage. Low leverage is used for cryptocurrencies because price fluctuations are very significant (high volatility). For classic currencies, the lever is used at least ten times higher. Traditional currencies change their value only minimally, so for traders not to earn only pennies, they have to invest a large amount or use high leverage.
Making money when prices fall
In an ideal transaction, you buy a contract, and when its price rises, you sell it. But when you see that the market is declining, you can choose the opposite procedure. Each transaction must involve the purchase and sale of a contract, but the order is arbitrary. You can start the transaction by selling the contract (for a higher price) and end it with purchase (for a lower price). So you get more when you sell than you pay when you buy. Thanks to this, you will earn even if the price of the cryptocurrency has just dropped.
No unnecessary worries
When buying real cryptocurrencies, you need to think about where to store your purchased digital coins. Leaving coins on a stock exchange account is very risky. Just look at the unflattering balance of some crypto-exchanges, whose clients have lost hundreds of thousands of bitcoins due to hackers. When trading CFDs, you do not buy any cryptocurrencies, and you do not have to deal with their safe storage. You are only agreeing with a broker.
Instructions: How to trade cryptocurrencies via CFD
CFDs are traded over the Internet, on the platforms of CFD brokers. You will need to register a trading account with the broker and then send the money you will trade to. When registering, personal data is filled in, which you must then verify (verify). You can verify the account using copies of two documents (for example, ID card and energy invoice), which you will upload to the account. So not only do you save your money to the broker, but you also entrust him with personal data.
Step 1. Find a broker
First and foremost, the broker should be regulated and have a good reputation. In Europe, the CySEC regulatory authority overseeing Cypriot brokers has an important role to play. With European regulated brokers, you can also be sure that your money is insured against the broker's bankruptcy. Many CFD brokers support cryptocurrency trading, but this is not the rule. Therefore, from the very beginning, also check that the broker of your choice offers cryptocurrencies.
Furthermore, brokers differ in the required minimum deposit, in the minimum transaction, in the size of financial leverage, etc. Among the most sought-after CFD brokers are Plus500 and Markets. For easier orientation between known and regulated CFD brokers, we have prepared a comparison, which you will find below.
Step 2. Check the demo account
If you have previous experience with CFD trading, then nothing new awaits you. Broker platforms are very similar. However, if you are starting trading, do not rush anything.
A demo account will give you several advantages:
Opportunity to test strategies;

Find out the nuances of the trading platform;

Determine the appropriateness of trading here.
Most CFD brokers provide a test demo account where you can try cryptocurrency trading without risk and obligation. Until you succeed in a demo account, it makes no sense to trade with your own money in a real account. Preparation is really important for CFD trading. You'll learn to control the platform in minutes or hours, but the main thing – learning to trade profitably – is real science. Fortunately, the demo account can be used for free, even without verification.
Step 3. Market Analysis
Buy cheap, sell expensive. Probably everyone knows this basic idea of ​​trading. But how do you know when the price of the cryptocurrency is reaching its maximum, so it's time to sell, and when, on the contrary, the price bounces off the bottom, and you should buy?
Traders have two indications: fundamental and technical analysis. Fundamental analysis examines the impact of economic, economic, and other news and events on price developments. To give you an idea, here are a few cases. When a major company supports a cryptocurrency, the price of the cryptocurrency can be expected to rise.
Technical analysis, on the other hand, takes advantage of the fact that traders often react in the same way in similar situations. The goal of technical analysis is to find a pattern in the price chart that is repeated, and then search for it when trading. If such a shape starts to form in the graph, you can estimate how the price will develop further. The so-called indicators, which are indicators of various market parameters, can help you with technical analysis.
Step 4. How to make a Crypto CFD transaction?
Buying and selling CFDs is easy. As an example, we have prepared a brief guide on how to trade on the Plus500 broker platform. The platforms of other brokers may differ, but the substance remains the same. First, select the cryptocurrency you want to trade. If you expect the value to increase, select the Buy option. If, on the other hand, you think the price of the cryptocurrency will fall, click the Sell button. The current price for the purchase and sale of cryptocurrency is displayed next to the appropriate button.
The Conclusion
This small guide will help you determine the appropriateness of trading cryptocurrency and all the nuances that a beginner should know. It will be a good start for your start and will help you learn many nuances and features of working with cryptocurrency exchanges. It is worth noting that you need to constantly increase the level of your knowledge to feel confident in the market and earn good money. Knowing all these nuances, you can work more comfortably with cryptocurrency assets on the exchange.