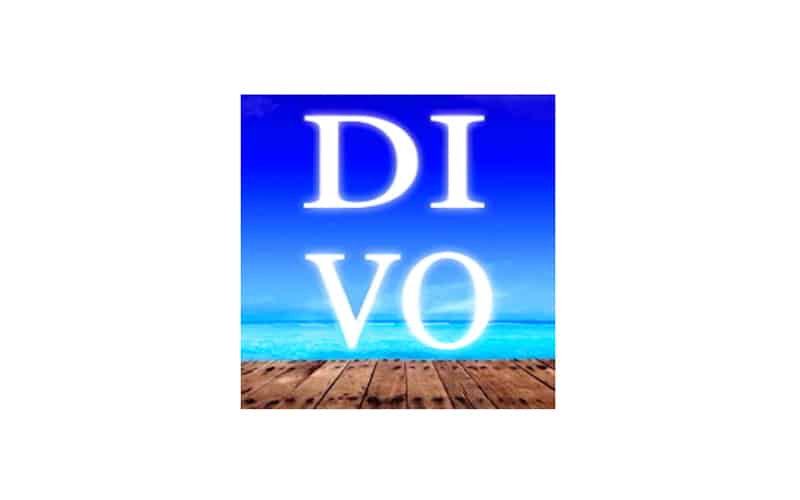 DIVO EA is a system that can manage our orders on the Forex market. The developer shared details about the system and its features. We are going to take a closer look at them.
Is investing in DIVO EA a good decision?
The system is a young trading advisor. So, it's too early to say something for sure.
Company profile

Anton Kondratev is a robot designer from Russia. His personal rate is 3313. Based on 35 reviews, his products have a 4 star rating.
Main features
We have many details explained about how we should use the system and what we can expect from it.
The system can manage orders on the market automatically.
Trading is possible on different symbols.
The price of $545 will be increased to $995.
It doesn't use risky strategies such as Grid and Martingnale.
There will be access to the private group provided.
We can expect to get welcome support.
There are bonus settings available.
The system trades during low volatility periods.
It manages orders on GBPUSD on M15 on default.
The main cross pairs are GBPUSD, EURUSD, and EURGBP.
Other cross pairs are AUDCAD, EURCAD, GBPCAD, and USDCAD.
There's a broker protection available.
We can trade using pending orders.
It places SL levels for all orders placed on the market.
We can be protected from high slippage and spreads.
There's a self diagnostic feature applied.
The settings can be optimized.
The account type has to be Hedge.
It has to be used on a VPS server.
We have to work with a deposit of $100 for trading a single cross pair.
The leverage can be 1:100.
Price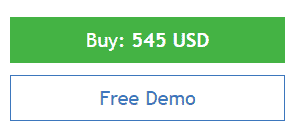 We can purchase a lifetime copy of the robot for $545. It's possible to download it for demo usage. A money refund is not included.
Trading results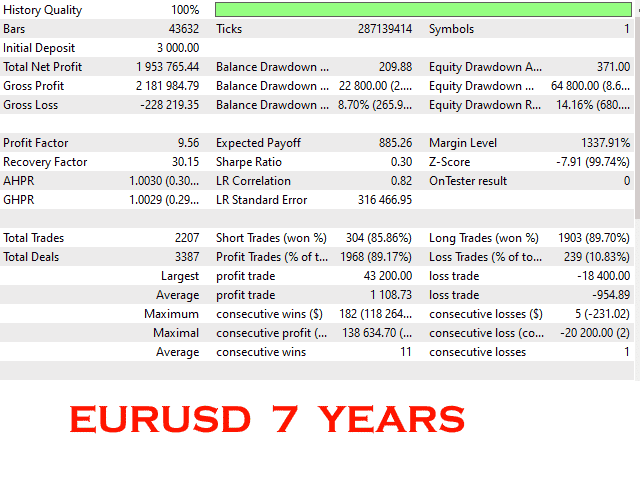 The robot was backtested on EURUSD on the data the United seven years of ticks. The quality of it was 100%. So, the spreads must be real. An initial deposit of $3000 has become $1,953,765 of the total net profit. The maximum drawdown was 8.70% when the profit factor was 9.56. The recovery factor was 30.15. The robot has performed 3387 deals with a 85% win rate for short and 89% for long trading directions.


It works on a real account on Tickmill automatically with common leverage of 1:500. The maximum drawdown is 7.7% when the maximum deposit load is 29.2%. Algo trading happens in 85% cases. It trades with an accuracy of 76.5%. The absolute growth has amounted to 43.74%.


We may note that the growth chart doesn't look smooth, anyway, all months were closed with profits.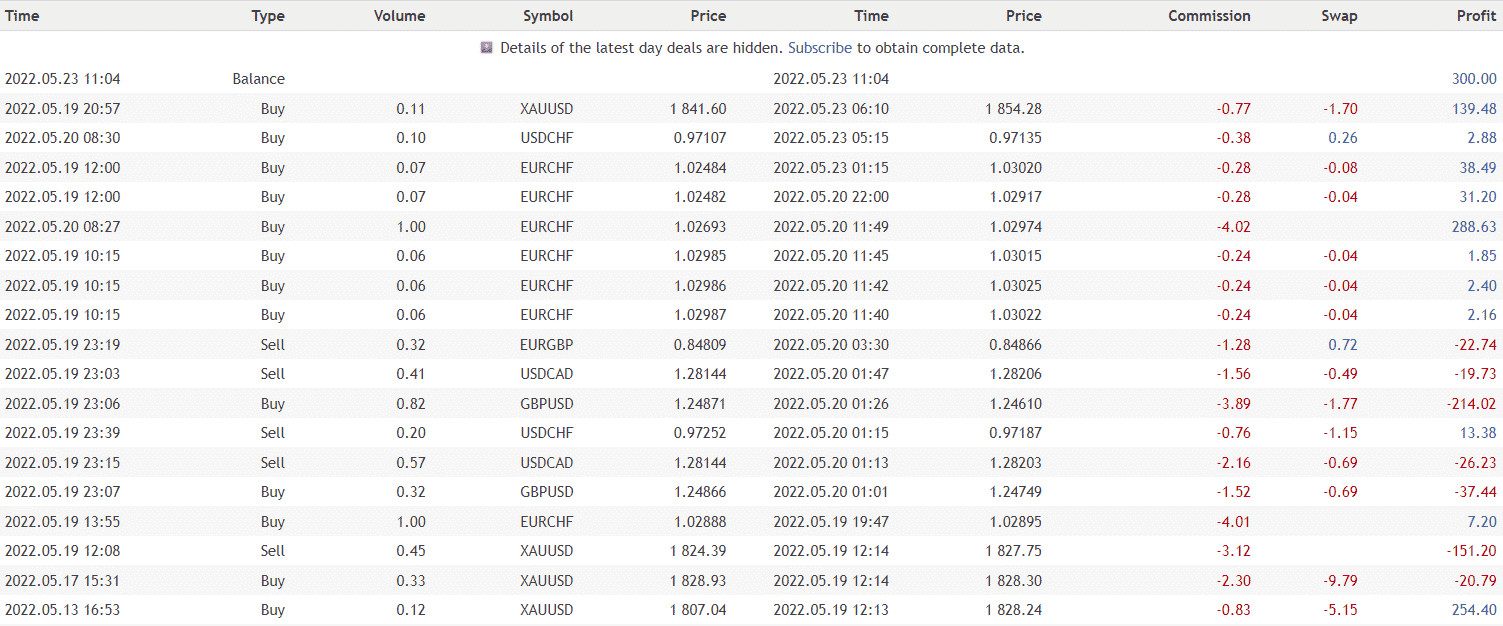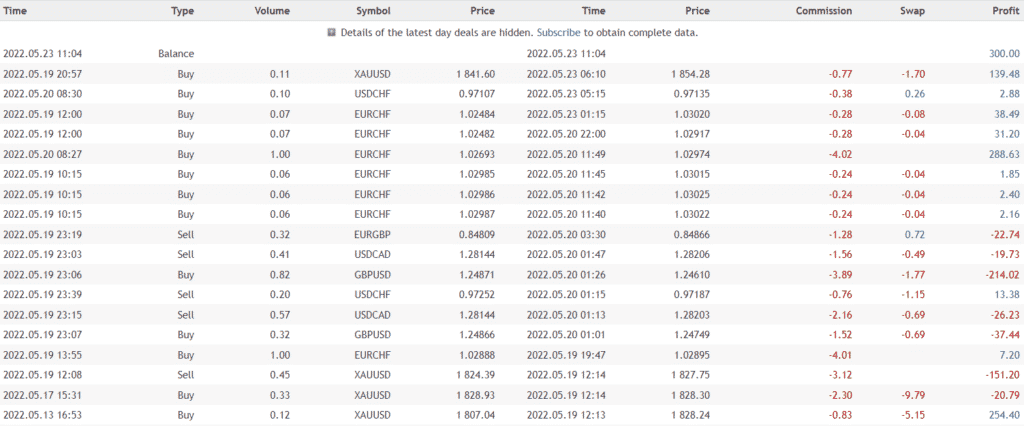 The system uses a Hedge, Grid, and Martingale combo. It's an impossible level of risk.


The robot closed 524 deals. The best trade is $286.62 when the worst trade is -$217.73. The recovery factor is 3.11 and profit factor of 1.74.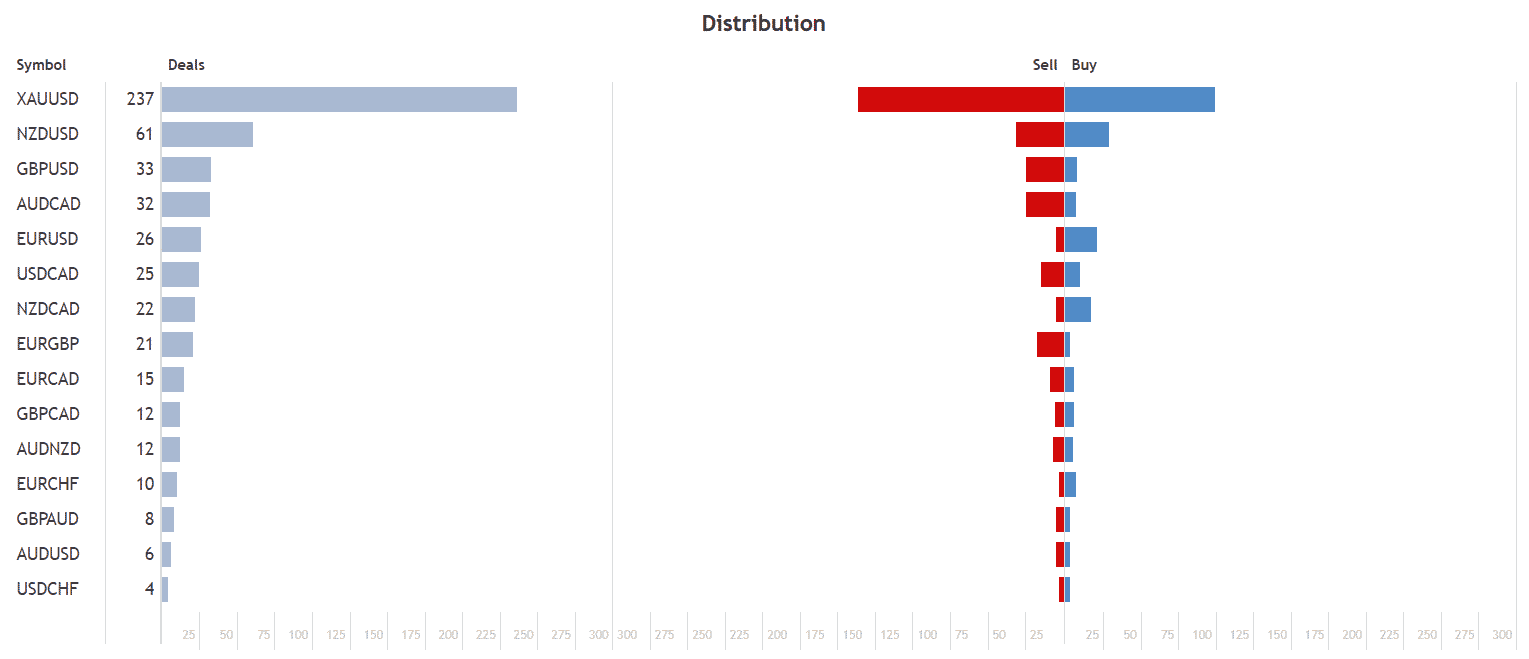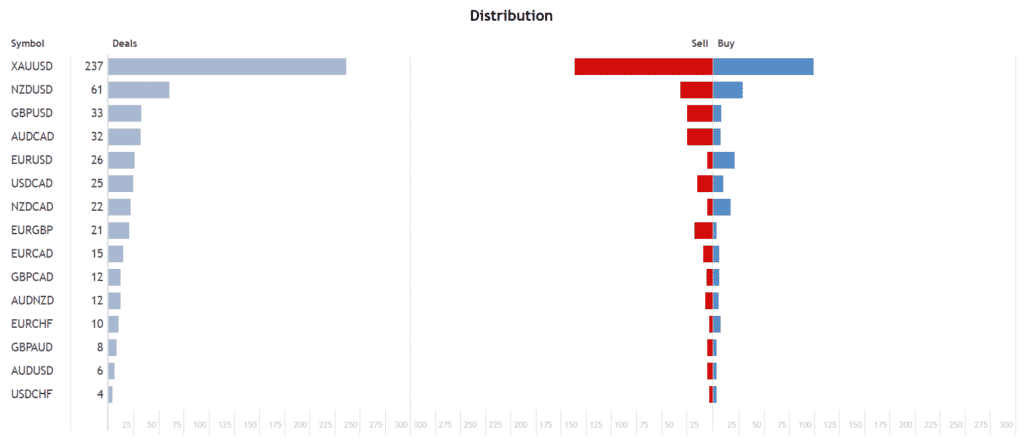 Gold is the most traded pair with 237 deals closed. The directions are traded almost equally.
People feedback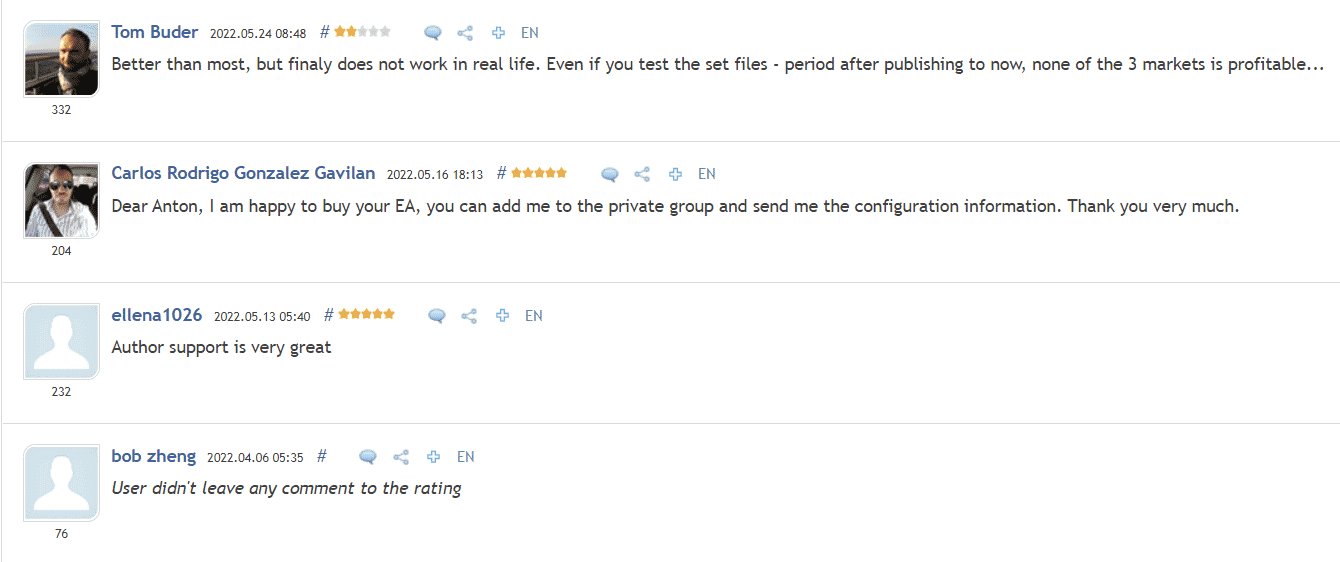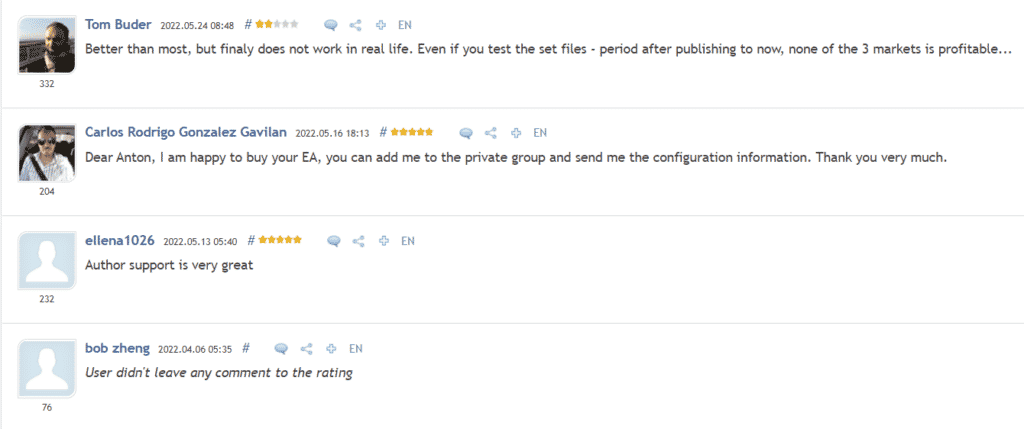 The reviews vary. Some traders managed to generate profits with this EA, while others didn't.
The Review
DIVO EA is a system that works with an insanely risky combo of Hedge, Grid, and Martingale. It focuses on opening orders on XAUUSD. For now, the robot is profitable but it has only two months of closed trades. Most likely, we have to wait for upcoming results for half a year or so to be sure it's good to go.