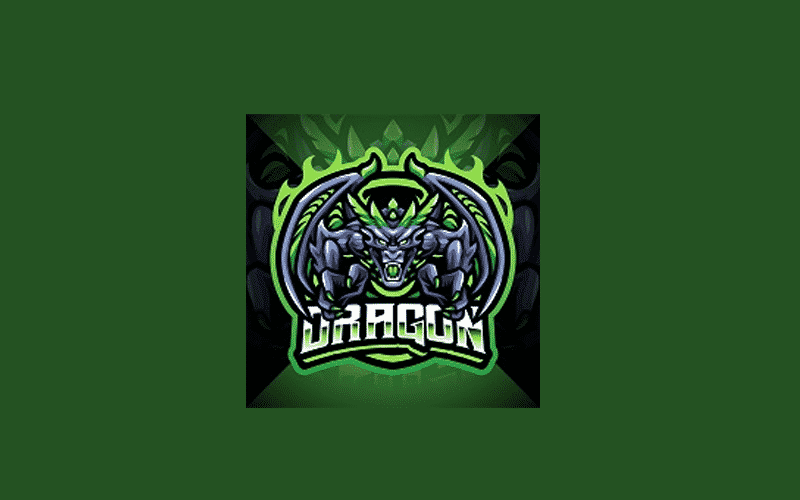 EA Black Dragon is quite a popular product among the Forex community. The EA's cheap pricing seems to have made it an attractive option for many traders. But is it a profitable and reliable tool? We purpose to answer this question in this review.
Is investing in EA Black Dragon a good decision?
No, it is not. We arrived at this conclusion after analyzing the robot's characteristics, vendor's profile, pricing details, strategy, trading results, and customer reviews. The experience of the developer is questionable and the trading technique used is not clear. Furthermore, the EA's current performance is hidden. All these factors make us suspect that the system is not reliable. So, it will only frustrate your efforts to make money in Forex.
Company profile
EA Black Dragon was created by Ramil Minniakhmetov. He is a developer from Russia, but it is unclear the company he works for. His trading qualifications and experience are also not disclosed. So, he might be another incompetent trader who is only focused on making sales.
Main features
The EA has a few features, which we have described below:
The recommended currency pairs are: EURUSD and GBPUSD
Works on the 15-minute timeframe
The recommended deposit is $1000 or 1000 cents
Can be attached on the MT4/5 platform
Stop loss and take profit are applied
It is still not clear how this robot identifies trading opportunities despite being informed that the EA opens trades depending on the color of the Black Dragon indicator. The developer should take the time to explain this strategy in detail for traders to decide whether this is the trading style they want to work with or not.
Price
EA Black Dragon comes for a very affordable price. The developer only demands $30 for it. There are no renting options or a money-back guarantee provided.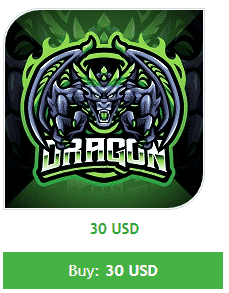 Trading results
The robot's presentation does not have any live results featured. The last time we checked, the vendor had published them on mql5, but they are no longer there. He probably deleted them. This is fishy and an indication that the robot may not be profitable.
Fortunately, the backtest results are presented.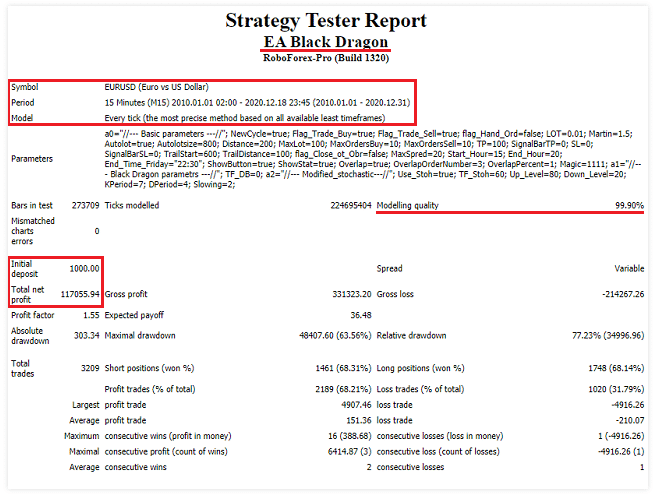 The developer tested the workability of this robot on the EURUSD pair from January 2010 to December 2020. In this regard, it traded on the M15 timeframe using a deposit of $1000. The end result was a total net profit of $117055.94 from 3209 trades completed. A low profit factor of 1.55, along with a massive drawdown of 63.56%, was reported. This portrays a system that trades dangerously and generates more losses than wins.
Customer reviews
The EA has a total of 52 customer reviews on mql5, and all of them are positive. We are not surprised. The comments are not regulated by a third party, and therefore, the developer can easily manipulate them to meet his marketing needs. We even suspect that he gets rid of any negative review that portrays his product in a negative light.
Summing up
You should not trust EA Black Dragon to trade for you. Do not be fooled by the cheap pricing. It is highly likely that the robot is unreliable. The backtest results reflect what you can expect when using the EA-small profits and numerous losses. This might be the reason the developer is afraid to show us the live results. To be safe, just avoid this product.