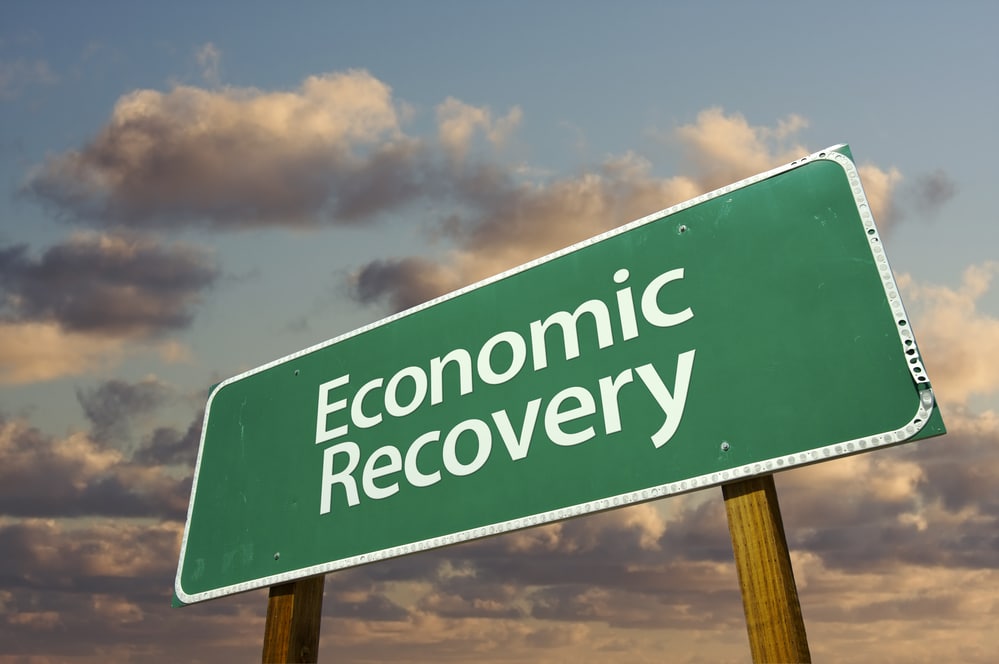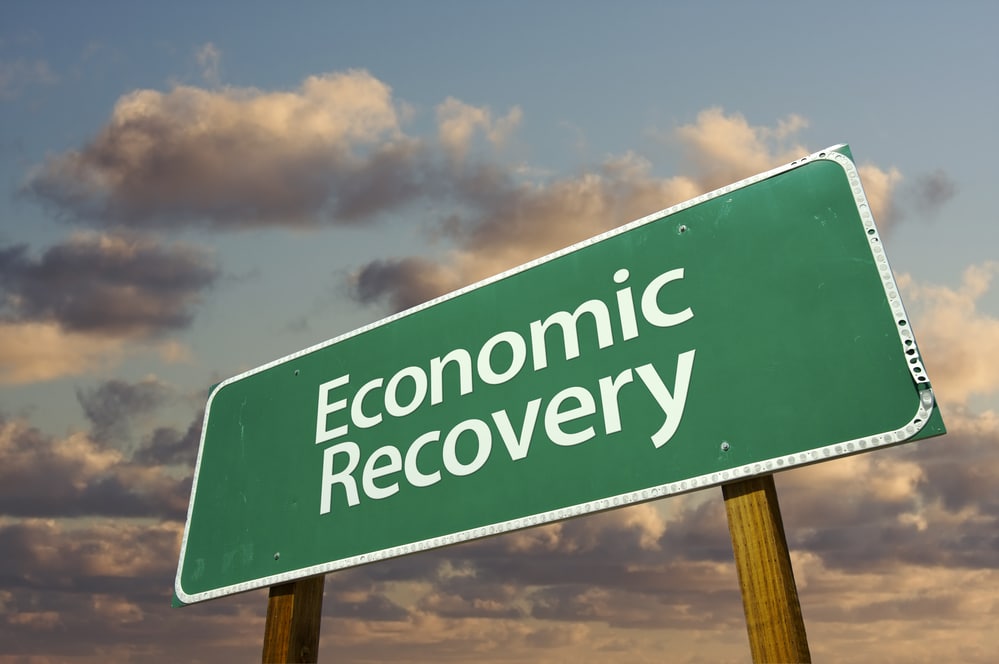 Bank stocks are poised to hit a record year compared with the S&P 500 as investors are betting on the economic recovery to drive prices higher, the WSJ reported.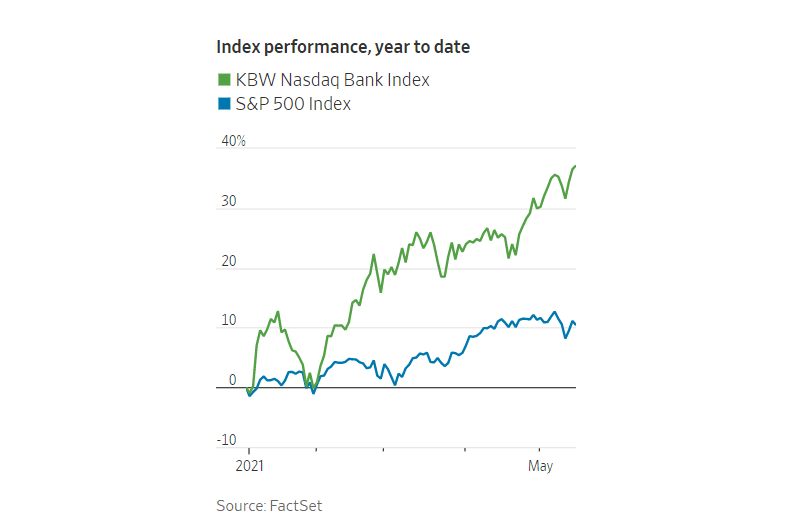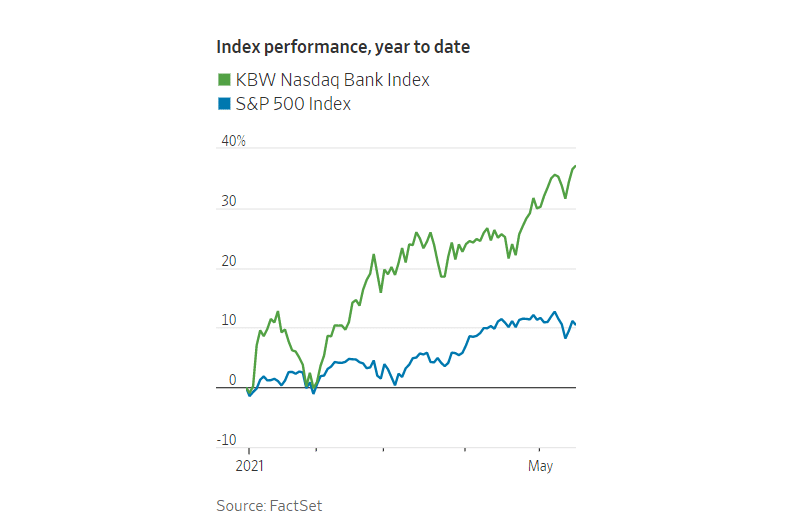 The KBW Nasdaq Bank Index is up about 37%, exceeding the S&P 500 which is up 11%.
The bank index plunged by nearly 14% and underperformed the S&P 500 by 30 percentage points in 2020.
The KBW Nasdaq Regional Banking Index is even higher with a 38% growth so far.
Investments in financial stocks have already set a full-year record in less than five months with $32 billion, according to Bank of America strategists.
A strategist said investors were enticed into financials after lows recorded in 2020 when stocks were "out of favor and underweight."
Banks are also reaping the benefits of provisions for loan losses amid the COVID-19 pandemic, which have lessened as the economy started to recover.
An analyst said financial stocks are still as cheap as they have ever been relative to the market, and investors are still trying to weigh their options.
BKX: Nasdaq is up 0.14%; while KRX: Nasdaq is down 0.0078%.