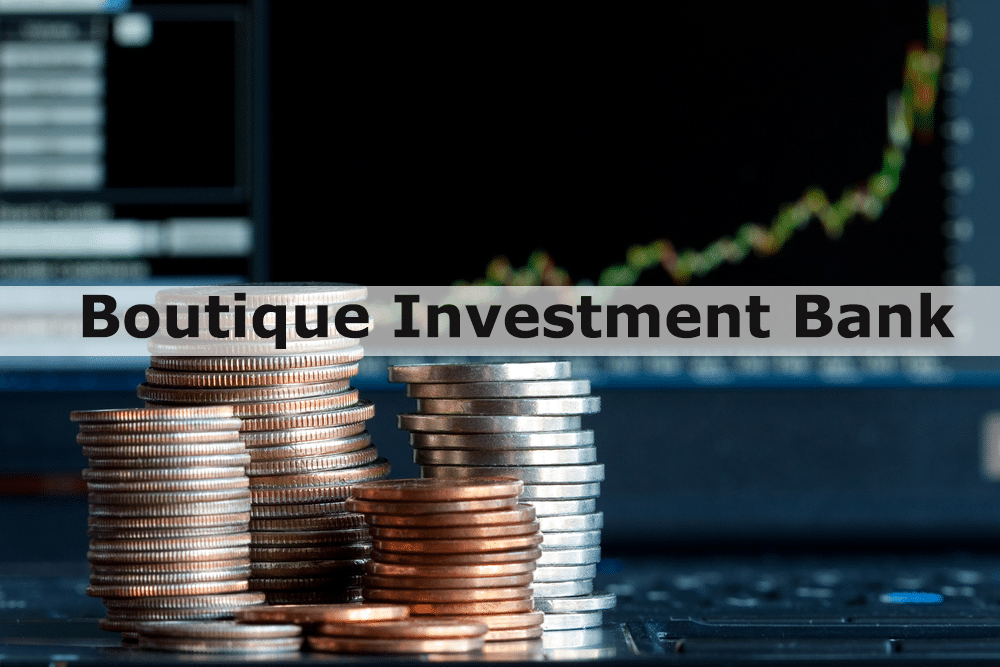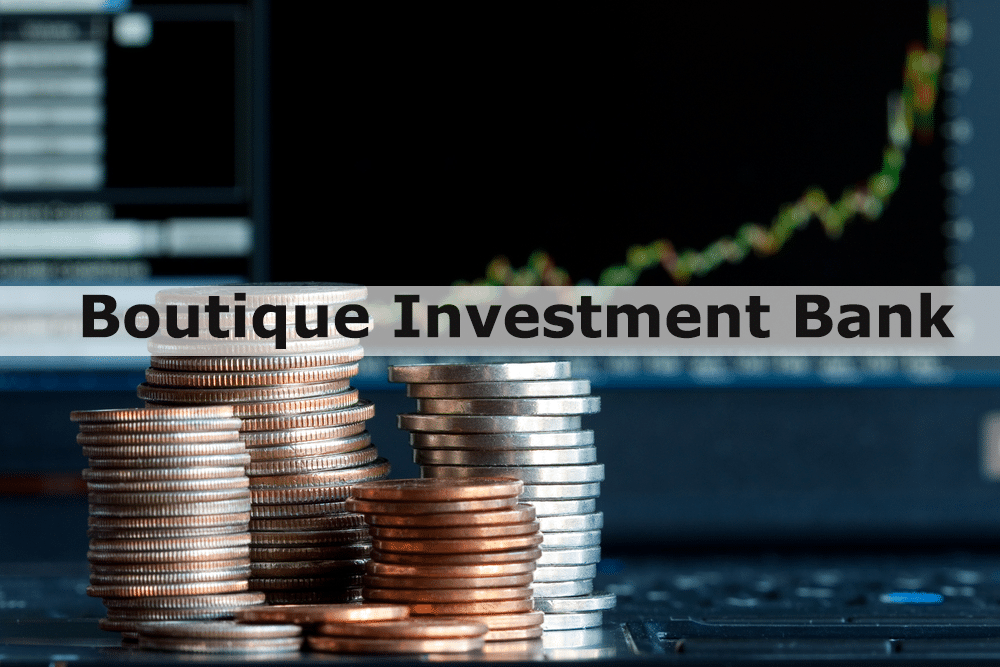 Investment banking is a highly lucrative and high-margin business. In the United States, the industry is dominated by giant banking groups like Goldman Sachs, Morgan Stanley, and JP Morgan. However, in recent years, some small investment banks, known as boutiques, have gained some market share. In this article, we will look at the top boutique investment bank stocks to invest in.
What is a boutique investment bank?
A boutique investment bank is a relatively small company that offers a select number of services in corporate finance. These banks operate in a small geographical area and have a smaller workforce than major banks like Goldman Sachs.
Some of the work done by these boutiques are restructuring, mergers and acquisitions, capital market advisory, research, and asset management. Large companies use these boutiques as a way of cutting costs since larger banks like Morgan Stanley don't come cheap. They also use some of these banks because of their domain expertise. For example, a small firm like Houlihan Lokey is widely known for its expertise in bankruptcies and restructuring.
Evercore (EVR)
Evercore is a boutique investment bank with a market cap of more than $6.6 billion. It was established in 1995 and has helped advise deals worth more than $4 trillion. The firm offers services like strategic advisory, restructuring, capital markets advisory, and institutional research.
Evercore has worked on some prominent deals. For example, it was the main advisor when Microsoft announced that it would acquire Nuance for $19 billion. It also advised the board of Union Pacific on its purchase of Kansas Southern. Other companies it has worked for are General Electric, CoreLogic, and Verizon.
Evercore's business has been growing for decades. Indeed, its revenue has grown from $1.44 billion in 2016 to more than $2.29 billion in 2020. Its profit has grown over $300 million. Further, according to the Wall Street Journal (WSJ), Evercore was the eighth player in M&A in 2020. By May 2021, it was the seventh M&A advisor in the US.
Evercore is a good boutique investment bank to invest in because of the recent growth of market share, improving margins, and dependable dividend.
Evercore vs S&P 500


The bank has a dividend yield of 1.90%, which is higher than that of other investment banks like Stifell and Houlihan Lokey. Most importantly, the company's share price has a long history of doing well as shown above.
Lazard (LAZ)
Lazard is a boutique investment bank that offers financial advisory and asset management services. Its asset management business runs over $258 billion. The company has a market cap of more than $4 billion. Its annual revenue has been on a slow growth path. It has moved from $2.33 billion in 2016 to exceed $2.6 billion. It makes a net profit of around $430 million.
Lazard has grown its market share in financial advisory in the past few years. According to the Wall Street Journal (WSJ), the company is the tenth-biggest player in M&A advisory.
Lazard has taken part in many large deals. For example, it was the lead advisor when Teladoc acquired Livongo Health in an $18 billion deal. It also took part in the $52 billion spin-offs of VMWare from Dell Technologies in 2021 and the $71 billion acquisition of Brookfield Property Managers by Brookfield Asset Management. Other companies it has worked for are Alphabet, Siemens, and Airbus.
Lazard vs S&P 500


Lazard has a long history in the business world. In fact, if you are planning to buy the stock, I recommend that you read The Last Tycoons: The Secret History of Lazard Freres, by William Cohan. It gives a complete history of how the investment bank was started and its journey to date. The chart above shows the performance compared to that of the S&P 500.
Houlihan Lokey (HLI)
Houlihan Lokey is a small investment bank valued at more than $4.8 billion. The company is relatively unknown outside the investment banking industry.
HLI offers several services like mergers and acquisitions, capital markets, financial restructuring, and valuation advisory. The firm is best known for its restructuring services. For example, it took part in some of the biggest bankruptcies in the US like Lehman Brothers, Washington Mutual, Worldcom, and General Motors. It has also been the number one M&A advisor in the US in the past six years.
Some of its recent transactions were the acquisition of Eaton Vance by Morgan Stanley, Sears bankruptcy, and Web.com acquisition by Endurance.
Houlihan Lokey vs S&P 500


HLI revenue has risen from about $800 million in 2016 to more than $1.5 billion in 2020. Its profits also exceeded $320 million. HLI is a good investment bank stock to invest in because of its strong market share, its expanding margins, cheaper valuation, and its consistent dividend.
Moelis & Company (MC)
Moelis & Co is a small investment boutique started by Ken Moelis. Ken is an accomplished executive and billionaire who worked for companies like UBS and Drexel Burnham Lambert. Using his connections, he has grown Moelis into a boutique company worth more than $3.6 billion.
Moelis provides capital advisory services to companies in the United States, Europe, and Asia. Its other services are private funds, capital solutions, and shareholder defense. Some of his notable transactions are the sale of W.R Grace to Standard Industries, Madison Square Garden acquisition of MSG Networks, and Saudi Aramco's sale of its pipeline business.
Moelis vs S&P 500


Moelis revenue has grown from over $613 million in 2016 to more than $1.3 billion in the past 12 months. The annual profits exceeded $170 million. Moelis is an excellent company because of its robust growth, and attractive dividends.
Summary
Investing in boutique investment banks is a good way of diversifying your portfolio. Most of these companies have reliable revenue models, pay dividends, and tend to do well in all market conditions. Unlike other banks, they are not significantly affected by movements of interest rates. Other notable companies we have not mentioned are Perella Weinberg, Stifel, and PJT Partners.