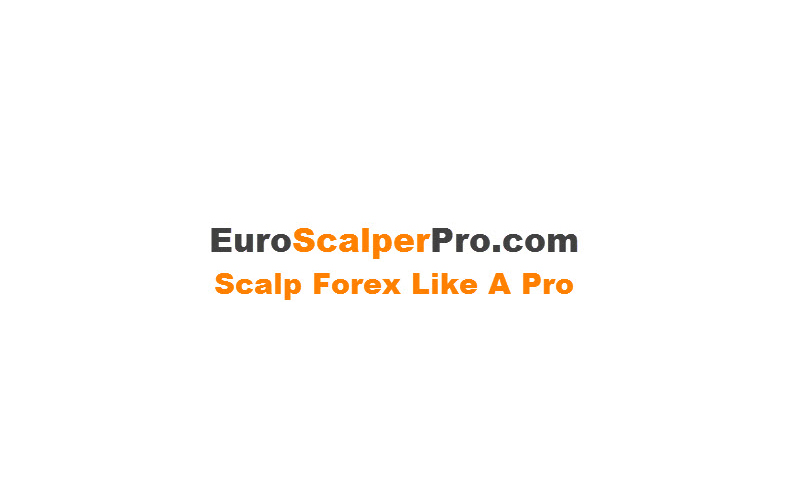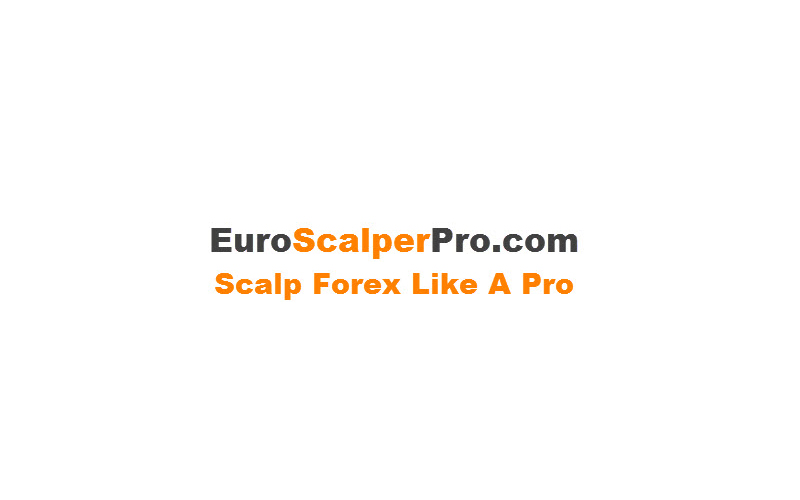 Euro Scalper Pro is an automated Forex signal provider that claims to bring you profits even if you have no prior trading experience. You can sign up for this robot without paying any fees, although paid memberships are available as well. But, how efficient is this system? The only way to find that out is to look at the different system aspects individually.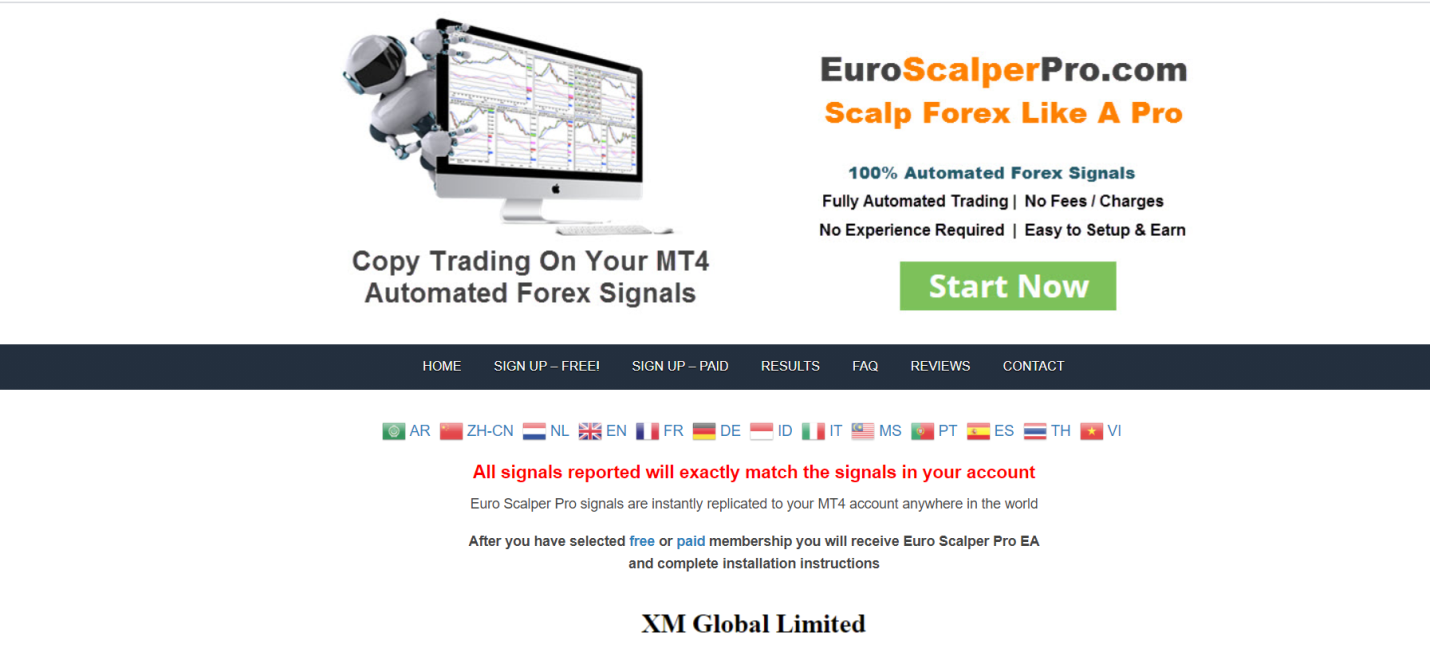 Is Investing in Euro Scalper Pro a Good Decision?
An automated trading system should be evaluated based on its vendor transparency, live trading performance, features, strategy, and pricing. From our initial assessment of the service, we can gather that there is not enough information provided on the company website. It provides an FAQ section and a video showing the trading results, although none of them can be verified.
This does not look promising. The company needs to provide more details about the system, i.e. the strategy used, location of the developer, etc. Let's look at the different areas based on which we evaluated the system.
Company Profile 
The Euro Scalper Pro website has an About Us section where we get to know that the service developers have more than 40 years of experience in the Forex market. However, not much is revealed about their identities or exact locations. This Forex robot claims to provide research and fund management services to banks, portfolio managers, large organizations, and individuals.
While the presentation is decent, we think the company should provide more details about the identity of the developers or furnish some evidence of their trading experience. Euro Scalper Pro lets us access support through email and Facebook messenger.
Main Features
First and foremost, there is little or no information about the service on the Euro Scalper Pro Homepage. If we navigate to the FAQs or the About Us section, we can see some information about it. It trades the EUR/USD pair using a short term scalping strategy and promises to deliver a solid trading performance via trending and choppy price action.
The trading signals, after being generated, are readily copied to the brokers who support the MT4 trading platforms. It is fully automated software where you can keep an eye on your trading account at all times. You have full control over the lot size and funds, and you can deposit money into your account whenever you wish.
However, there is a catch in this. In order to achieve success, the trades need to be executed instantly. This means the connection between your brokerage and VPS must be perfect. We think copy trading introduces unnecessary complications into the trading process and it isn't suitable for scalping.
With this service, it is possible to select the risk scaling setting while providing the inputs. After registration, Euro Scalper Pro lets you install the software on a free VPS, although it can run on an office or home connection without any issues.
Price

Euro Scalper Pro provides two different pricing plans, namely Monthly Membership and 12 Month Annual Membership. For the first one, you have to pay $197 per month, while the second one asks for a payment of $1997 on a yearly basis. Apparently, the second plan comes with a discount of 15% and the original price is $2364.
We think this is an exorbitant amount, especially since no verified trading results are provided by the vendor and we don't even know who the developers are. That being said, it does provide you the option of canceling your membership at any time.
Trading Results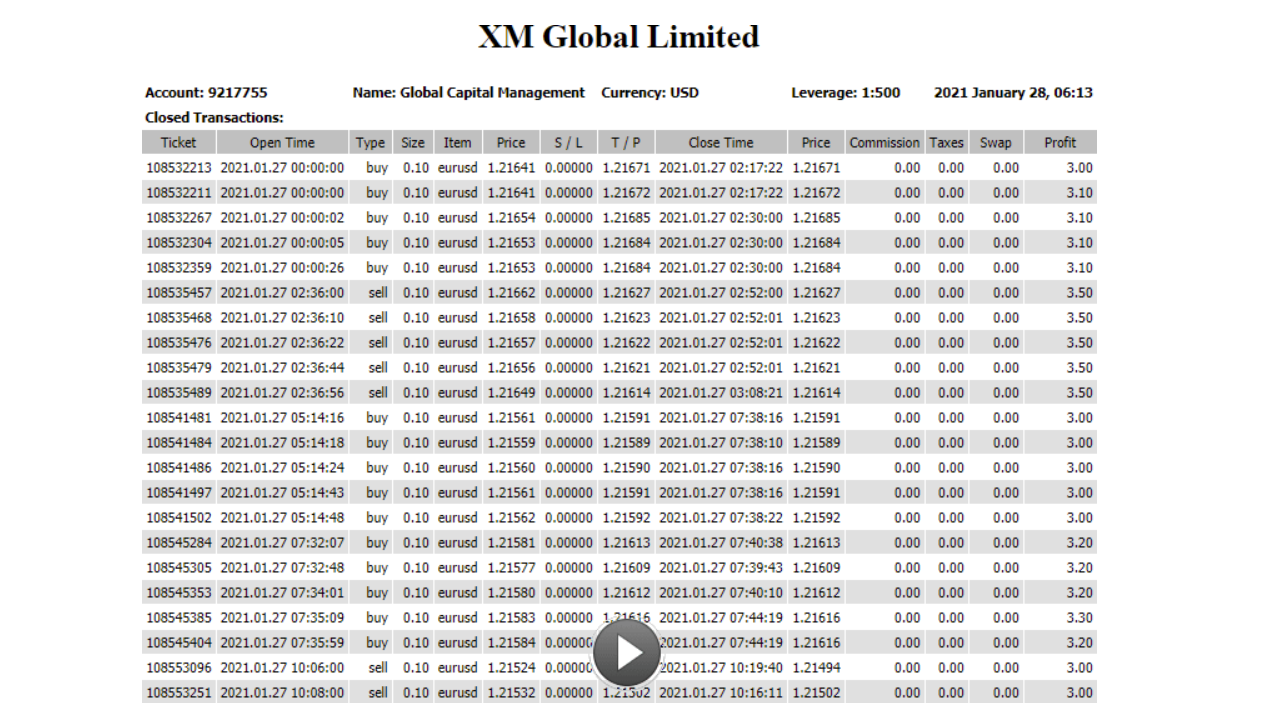 On the Euro Scalper Pro homepage, we can see long-term trading results provided in the form of a video, but we are not able to verify whether these are from verified accounts. It seems the Forex EA has full control over these results and this creates some transparency issues.
After doing some research, we were able to find trading results on Myfxbook for this particular service. As you can see, the system has not performed that well recently.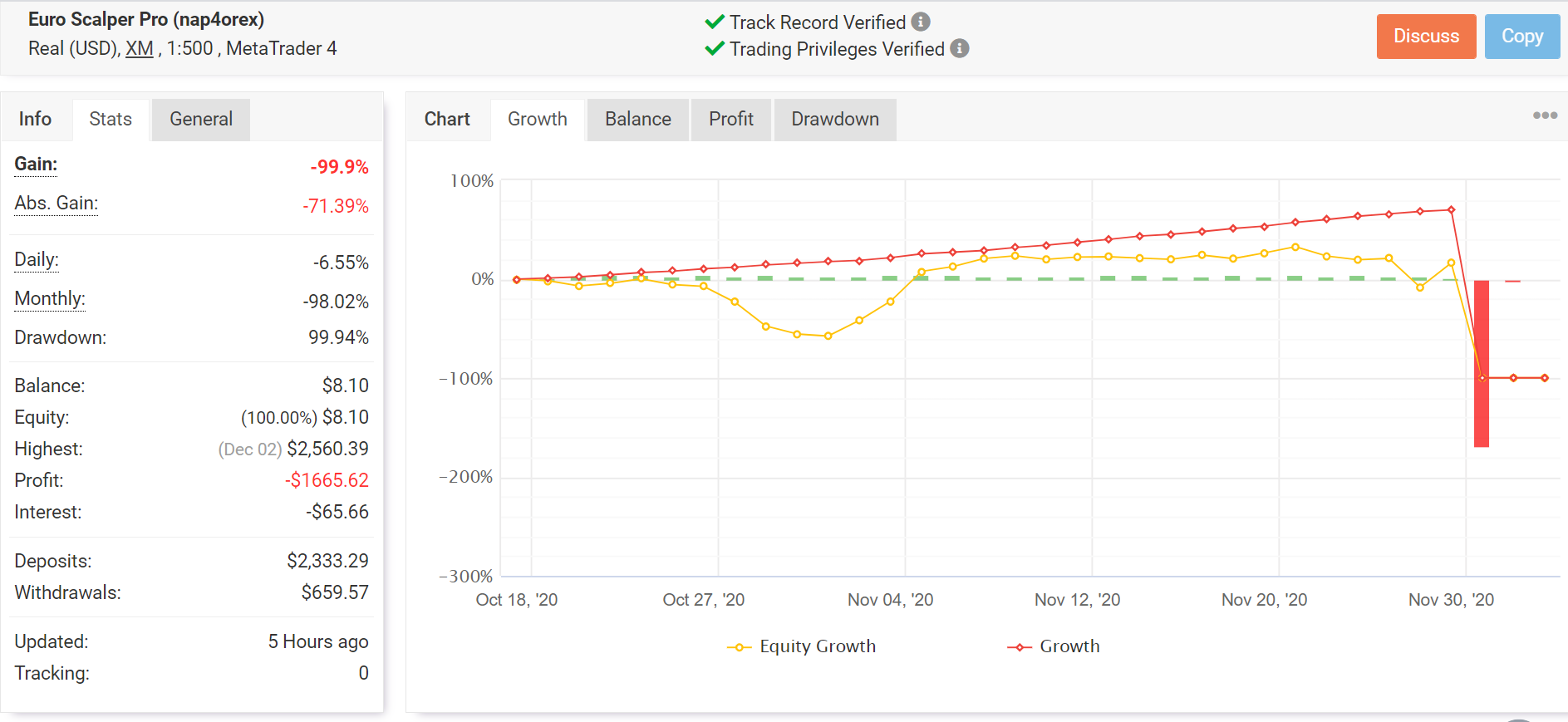 A gain of -99.9% does not exactly fill us with confidence and the drawdown of 99.94% is highly disappointing. Any system with a profit factor less than 1 is not worth investing in and this one has a profit factor of 0.41. Hence, we don't think the tall claims of huge profits made by this vendor are true.
No backtesting results are provided on the website, so we cannot judge how the system performs on historic data either.
Customer Reviews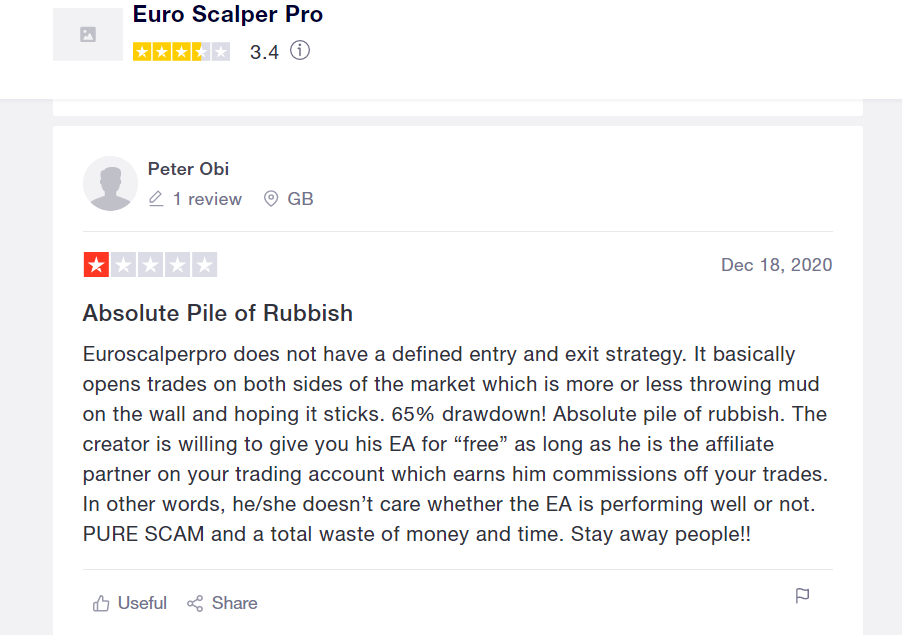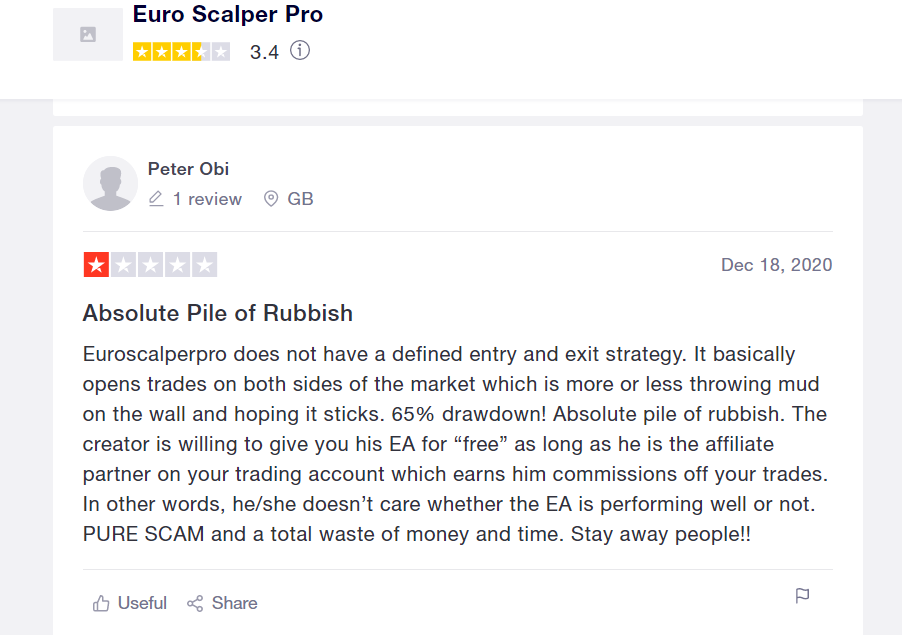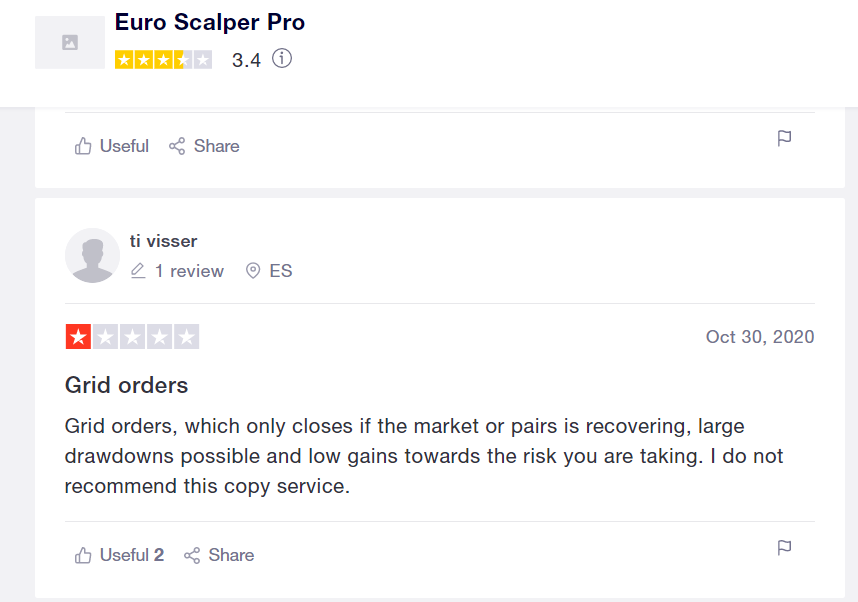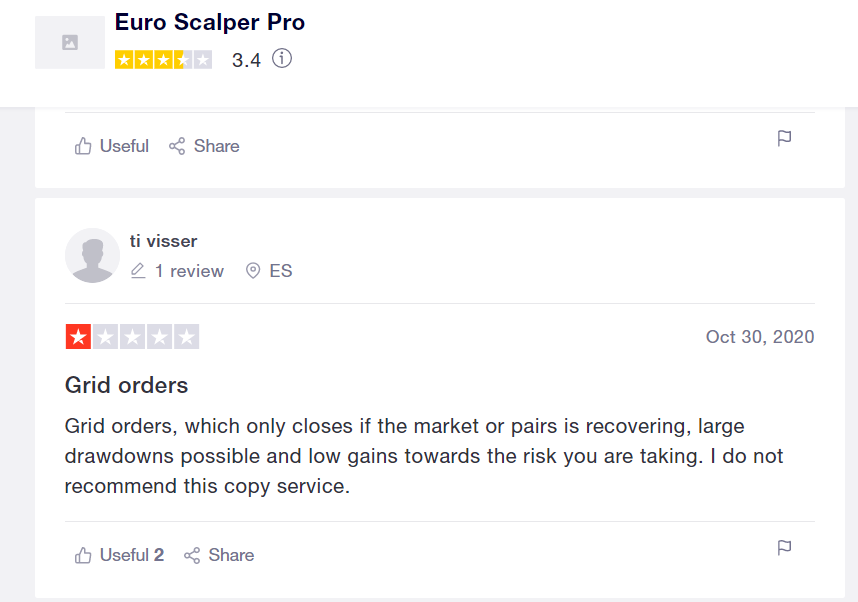 We were able to find some reviews on Trustpilot and as you can see, they are not very flattering. It is clear that users are not happy with this Forex EA.
Euro Scalper Pro Review Summary
In conclusion, we don't think this is a system worth spending your money on. While it does reveal some trading strategy details, the trading results do not look promising and there is a lack of vendor transparency as well. Considering the high price tag, this software simply doesn't meet our expectations.