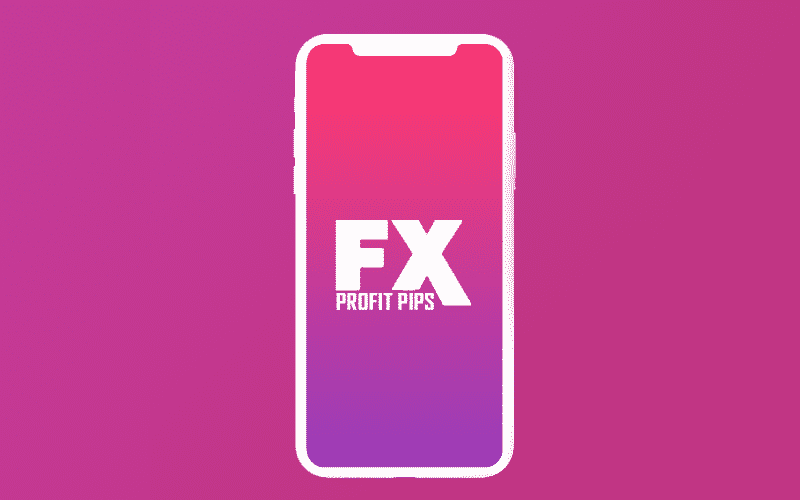 FX Profit Pips claim to provide trades with a 90% accuracy. They use a poor risk-reward ratio of 2:1 or 3:1 in their executions. The company offers traders to subscribe to their services through multiple subscription packages. We will discuss all the pros and cons of the signals in our article and provide a verdict of whether you should try them out or not.
Is investing FX Profit Pips a good decision?
After analyzing all the pros and cons, we conclude that it is not profitable to invest in the signals. The company is not transparent on themselves and their records, making it risky to put your cash in. Traders should stay away from the service.
Company profile
The providers are not transparent in providing their names and whereabouts to us. They state that they have been trading in the banks before delivering the signals. It is pretty strange for a bank trader to come and give services to local traders. They were probably fired from the institution for poor profitability. The company states that they have 56 experts working with them in 11 countries.
Main features
The signals come with the following main features:
It has multiple subscription packages to choose from.
Chat support is available 24/7.
Trading accuracy of more than 90%.
Each trade comes with a stop loss and take profit.
To follow the signals, use the following steps:
Purchase the subscription service online.
Contact the providers on their Telegram channel.
They will add you to the group page.
Follow the trades as soon as they are sent.
Price
The signals can be purchased for an asking price of $10, providing 20 pips on two major pairs. If traders want to get more pips, such as 60 or 120, they will have to pay $29 and $49, respectively. The provider recommends following their pro signals for $50 that gives 20 pro pips.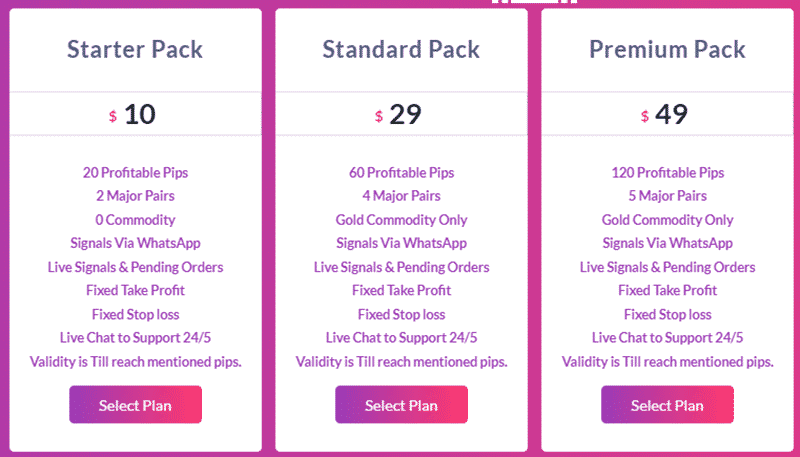 Strategy
The company states that they trade on 12 major currency pairs alongside four commodity pairs. They are not transparent in providing good information on the strategy. Their manual records show that the trades come with a poor risk-reward of 2:1 or 3:1. This might be one of the reasons why they claim to have a high win rate. There are no Myfxbook records, so there is no trading history that we can use to get a good outlook on the game plan. We do not know if the signals are a day or swing trading.

Trading results
It is intriguing to note that the signal service provides no backtesting or live records. It is possible to backtest your trading strategy using a forex simulator and then record them on Myfxbook. If, after working in the bank, the providers cannot give us any satisfactory records, then we definitely can not trust their statements.
They are only tracking the records manually on the website, which is quite easy to change. Losing trades can be manipulated to look as winners to deceive customers about their output and convince them to join. Lack of transparency adds to the negative points about the company.

Interesting facts
There are no customer reviews available on Forex Peace Army, meaning that no trader is interested in joining a service that employs a poor risk-reward and does not track their performance through verified websites such as Myfxbook.
Summing Up
FX Profit Pips is not a good service to follow as there are no tracking records that we can use to gauge their performance. Scammers in the financial markets use the approach of manual recording to deceive customers.