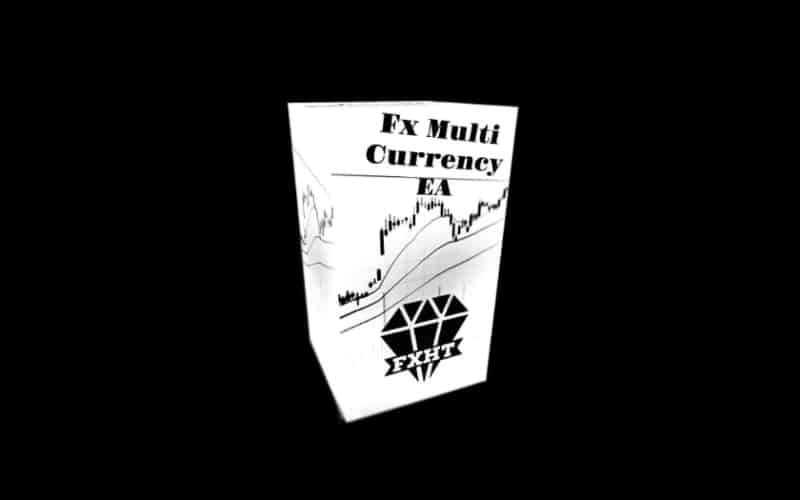 FXHT MultiCurrency EA is an expert advisor that can provide us with trading on a real or demo account. So, we can start safely. The presentation informs us about settings and details, but it lacks verified trading results to prove its profitability.
Is investing in FXHT MultiCurrency EA a good decision?
It's difficult to say so. The developers didn't convince us that the system is a profitable solution to invest in.
Company profile
We have checked but couldn't find a legally registered company behind this service. Also, the devs aren't known among the Forex-related community.
Main features
The presentation includes various claims about how the system is going to function for us. We have systemized all of them in the following list.
FXHT MultiCurrency EA was designed to help us with placing orders on the market automatically.
We may do nothing in addition.
It's possible to work with it on any broker house.
We should run an account with $500 on the balance for every symbol we attach the system to.
It works with 1:30 leverage.
The devs suggest we start working with a 0.01 lot size.
The core pair is EURUSD,
It doesn't work with risky strategies like Martingale, Grid, and Hedge.
The advisor works with intraday scalping.
It opens orders 24/5.
The system is alray pre-customized. So, we may do no extra deeds.
We should set the risks that are acceptable for us.
The last claim is that the past trading activities (which we don't have) don't guarantee future trading results.
Price
The developers changed the pricing several times from $200 to $99. Now, the robot costs $200 for a copy. The offer includes $200 OFF. The owners decided not to share the package features. Thies means we can't rely on a refund policy.
Verified trading results


We have no actual trading results available because the developers removed trading activities and the profile from listing on Myfxbook. This doesn't look right because they have to show how the system handles actual market conditions.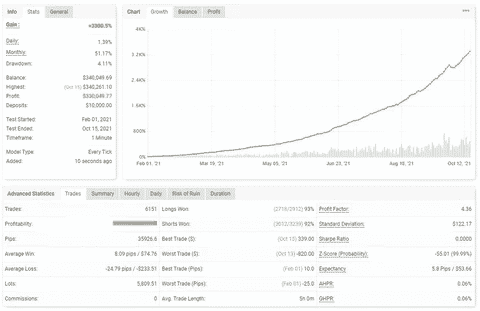 There's a backtest report published that showed that the robot gained over 3300%. The testing period was from February 01, 2021 to October 15, 2021. An average monthly gain was 51.17%. The maximum drawdown was low–4.11%. There were 6151 deals traded. It gained almost 36000 pips. An average win was 8.09 pips when an average loss was -24.79 pips. The win rate was 93% for longs and 92% for shorts. An average trade length is several hours. The profit factor was 4.36
People feedback
The developers don't provide us with verified people's testimonials. It's a huge con because we don't know how the robot worked for people. Taking into account that we don't have trading results either, the final picture of the robot and its presentation doesn't look trustworthy.
Summing up
FXHT MultiCurrency EA is a trading solution that has a simple presentation where we can find just approximately ten claims about how the system is going to work. So, it's impossible to make the final decision only based on the horrible quality screenshot. We need trading results to be sure that the system can manage our real account and be profitable. Alas, there are neither verified trading results nor a refund policy provided.