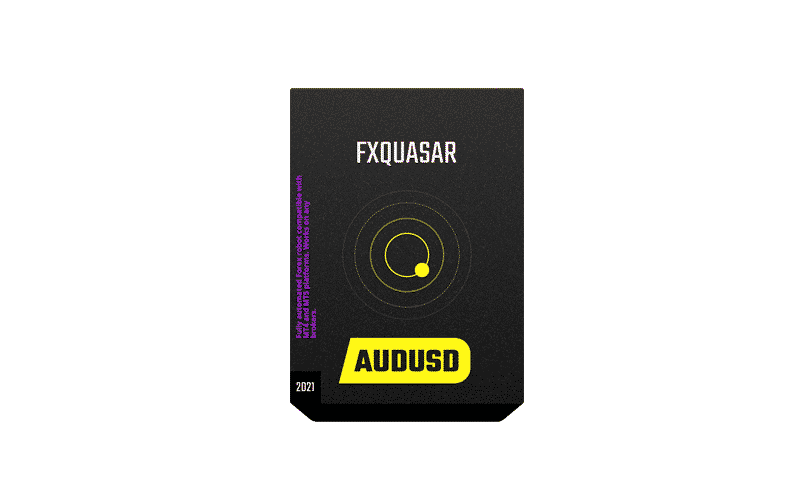 FXQuasar is a new trading tool, adverized as a 'cosmic Forex advisor'. The developers decided not to share much intel and provided us with a short presentation. Let's check what we have.
Is investing in FXQuasar a good decision?
The advisor works with huge drawdowns. Many people wouldn't like to take high risks just to make average monthly profits.
Company profile
The company has no profile because, most likely, it's not registered legally. So, there's no way to complain.
Main features
We have some details explained about how the system works and what we should expect from it.
The robot can execute orders automatically for us.
We can use the advisor on MT4 and MT5.
It should follow NFA rules.
We are to work with any broker that we want.
It's a good sign that spreads don't matter.
It supports any type of account.
There's a price action strategy behind the system.
"The system works with six various sessions. Three of them for long and three for short directions."
There's "a special risk limiting system, which will protect you from losses that you are not ready to bear. This will let you secure your investment and allow you to regain losses."
It's not so much intel, right? Right. So, the presentation doesn't look welcome.
Price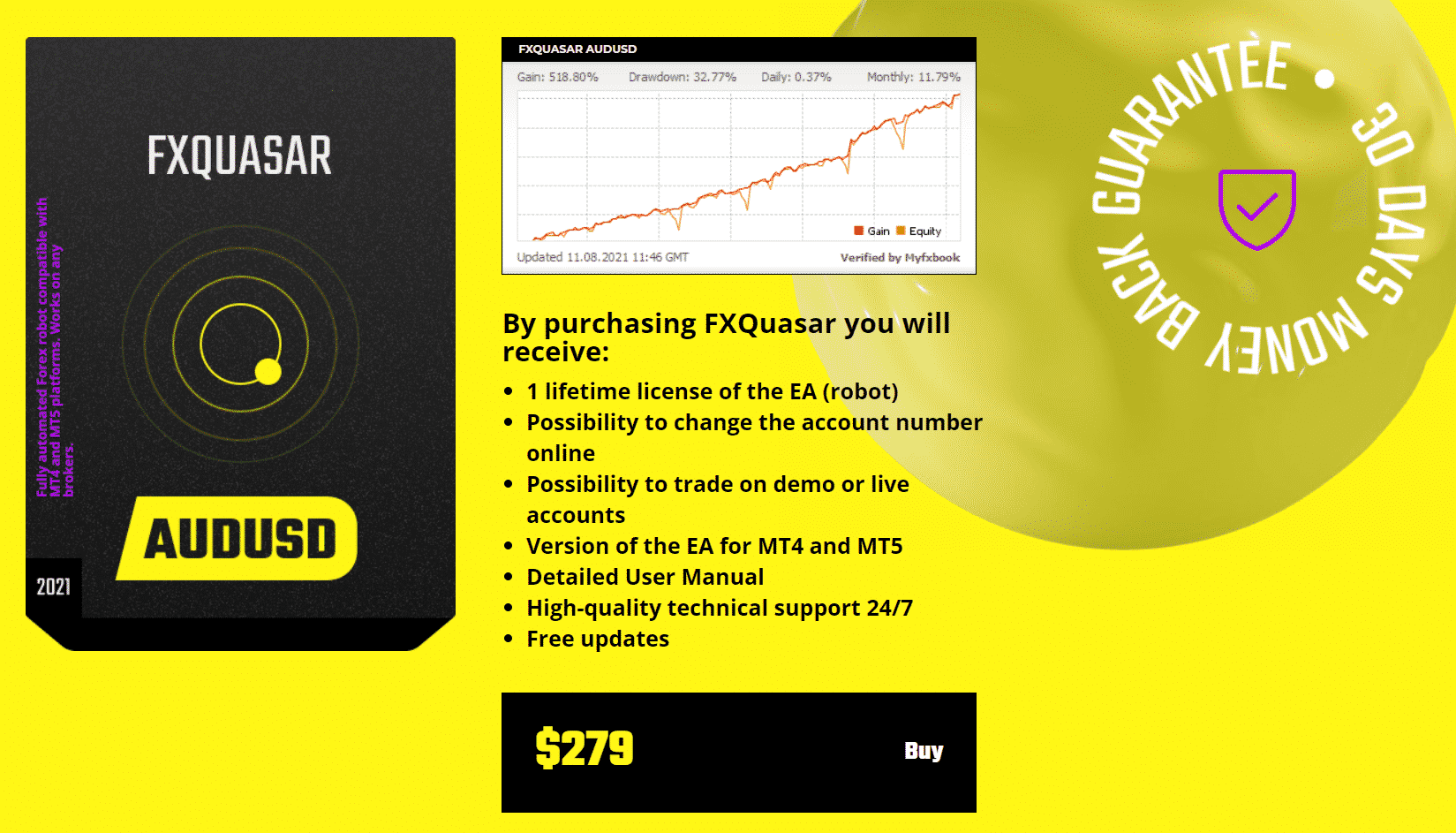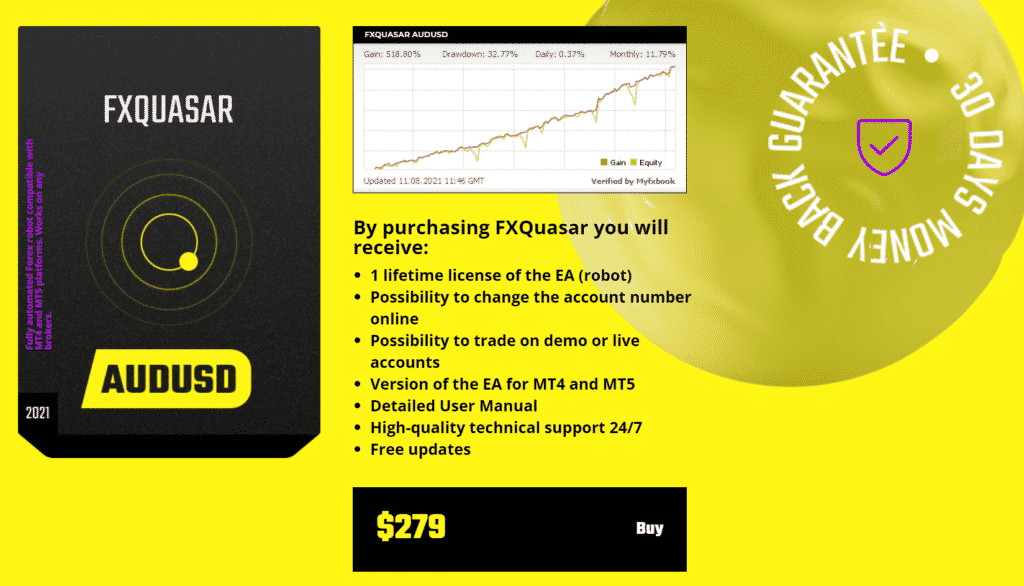 The developer offers us to purchase a copy of the system for $279. This price is in the middle of the pack. The pro is that it won't be increased after ten copies sold as on MQL5. We have no discounts provided. The package includes free account switching, a detailed user guide, 24/7 support, and free updates. We can enjoy a 30-day money-back guarantee.
Trading results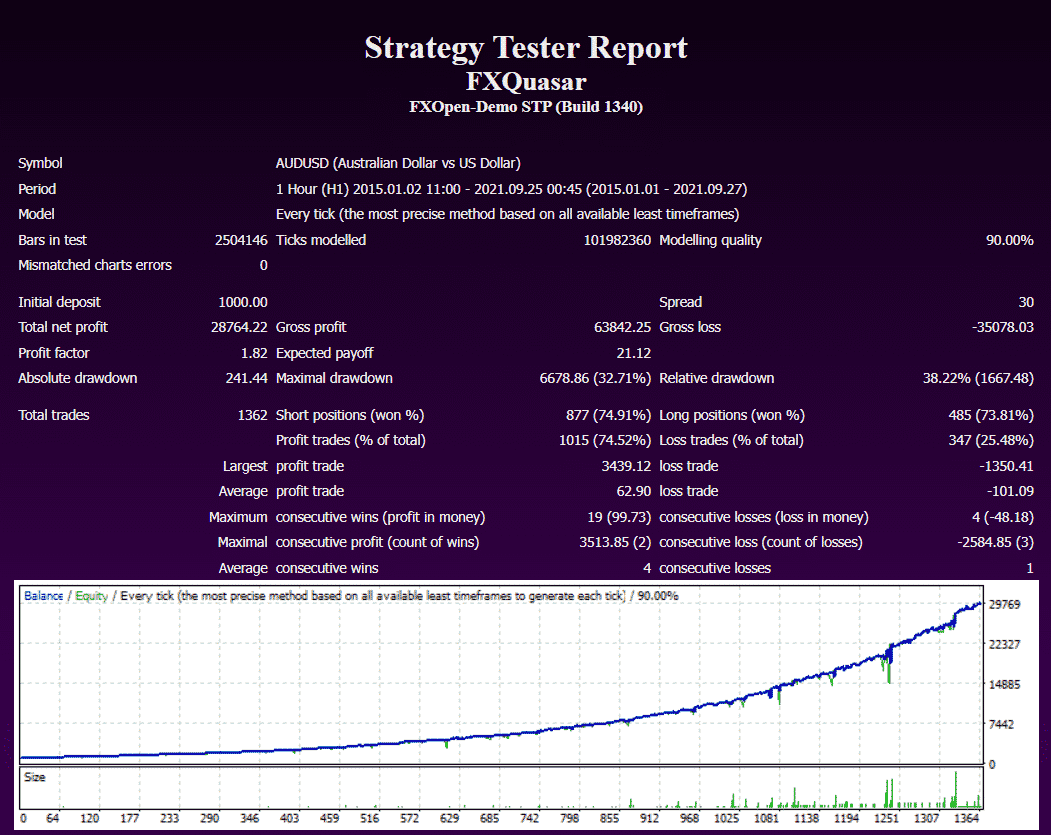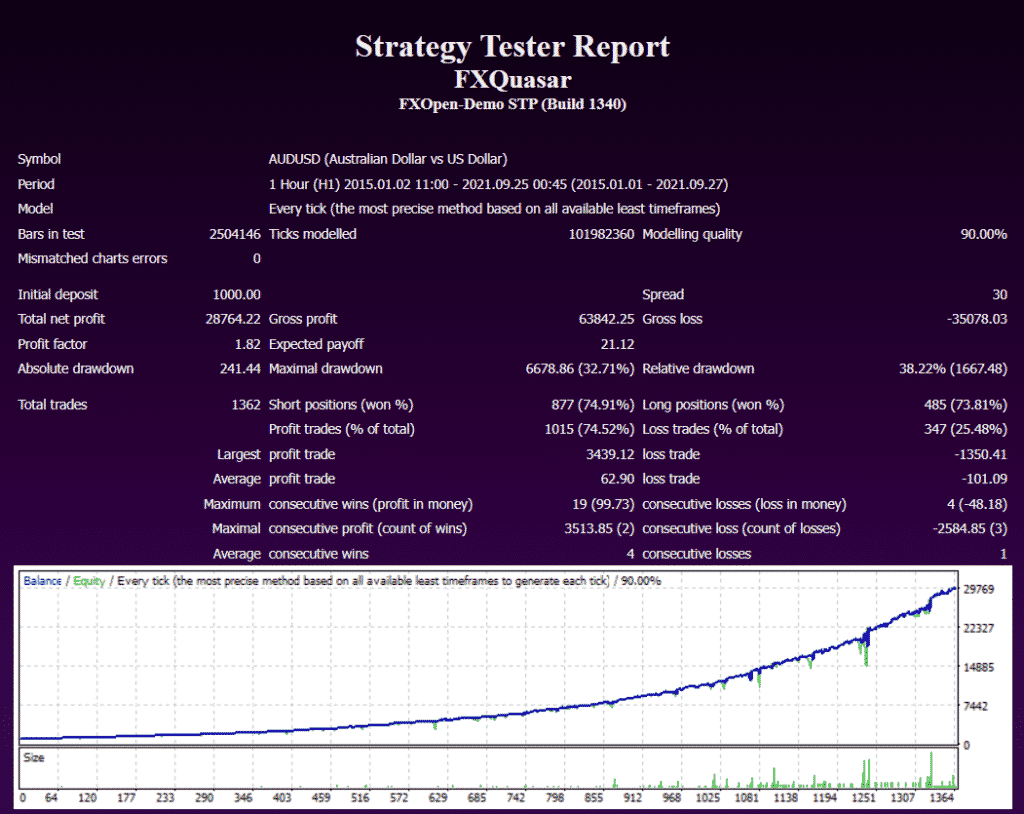 There are several backtests published on the site for us to check. This report was obtained after testing AUDUSD on the H1 time frame based on data from a period of 2015-2021. The broker was FXOpen. The modeling quality is 90,00% with 30-pip spreads. An initial deposit was $1000 that has become $28,764 of the total net profit. The profit factor was 1.82. The maximal drawdown was 32.71%. There were 1362 deals traded with an average accuracy of 73-74%.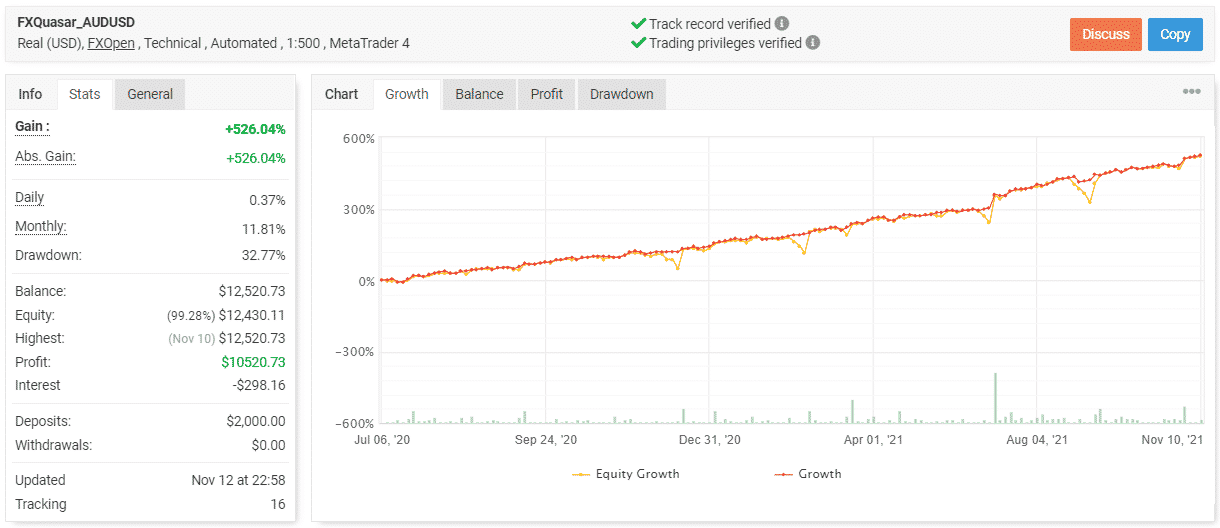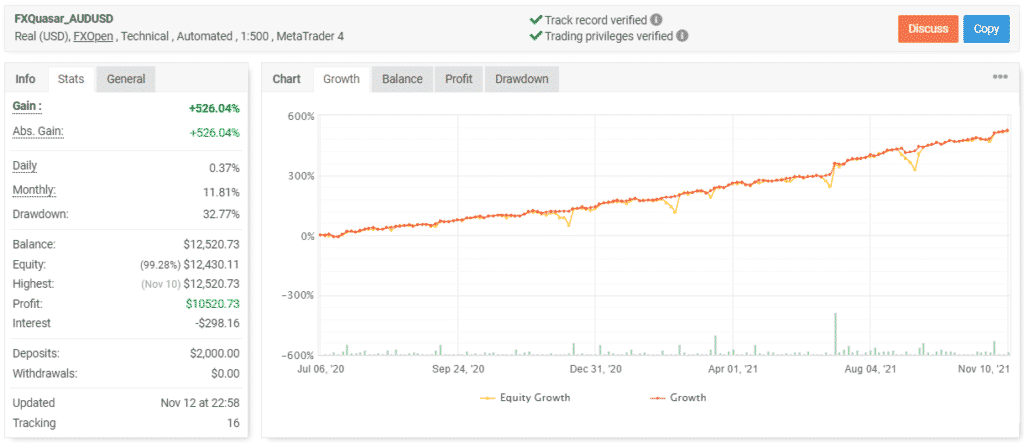 The site has a Myfxbook widget. So, we are allowed to know how the system works here and now. It has been running a real USD account on FXOpen automatically with 1:500 leverage on MT4. The account has track record and trading privileges verified badges. It was created on June 06, 2020, and deposited at $2,000. Since then, the absolute gain has become 526.04%. An average monthly gain is 11.81%. The maximum drawdown is 32.77%. The drawdowns don't look low and many clients may not like to use the system on their real accounts.


FXQuasar has executed 319 orders with 899.9 pips gained. An average win is 38.98 pips when an average loss is much bigger, -101.68 pips. We may rely on the win rate of 74% for longs and 73% for shorts. An average trade length is four days. The profit factor is 1.82.


We can work with a single pair – AUDUSD. The shorts direction is the most traded one – 192 deals. It has brought more profits as well – $6099.08.


The system focuses on trading the proper hours during a day. It looks for high-impact news.


Wednesday with 79 orders is the most traded day.


The system works with medium risks to the balance. The advisor has to lose 8 orders, to lose 10% of the account balance.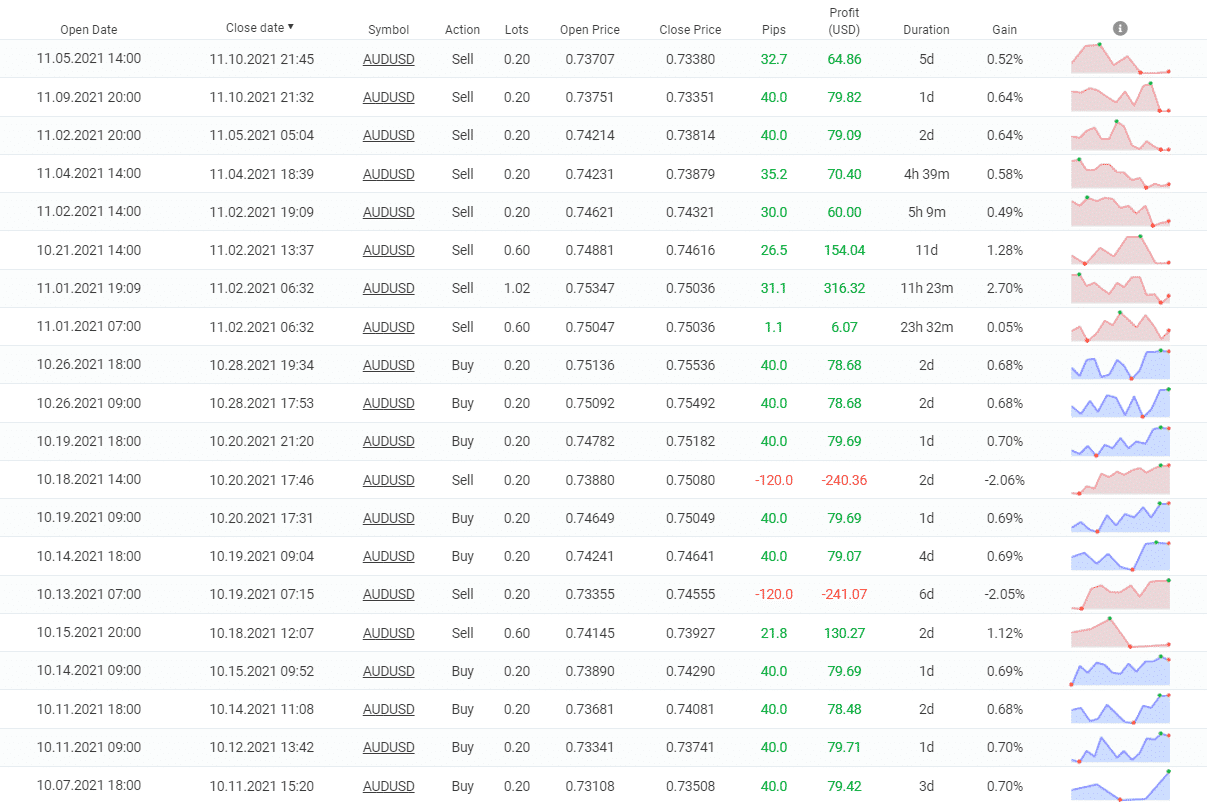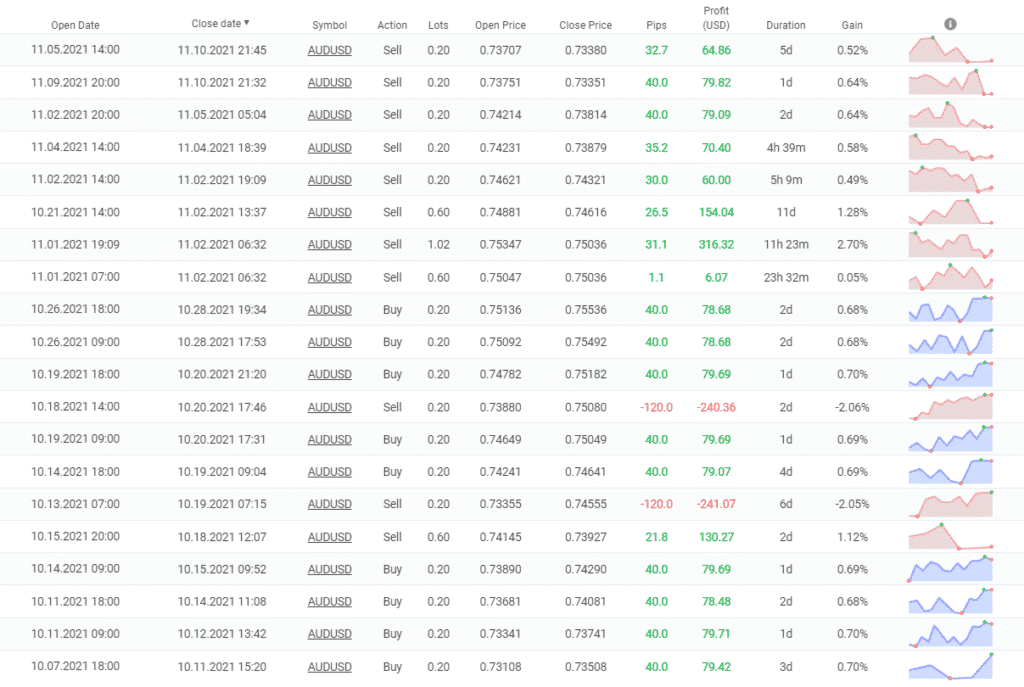 We may note that the system can use Martingale and it works with a Grid of two orders from time to time.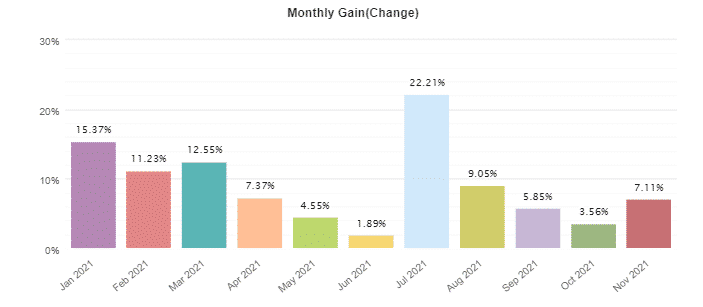 The robot provides various profits this year.
People feedback
Alas, we don't have testimonials written about how the system functions and how it works on clients accounts.
Summing up
FXQuasar is an advisor that works with real money with a price action strategy. Trading results showed that the system can use Martingale from time to time. We don't have testimonials provided that would convince us that we are good to go.