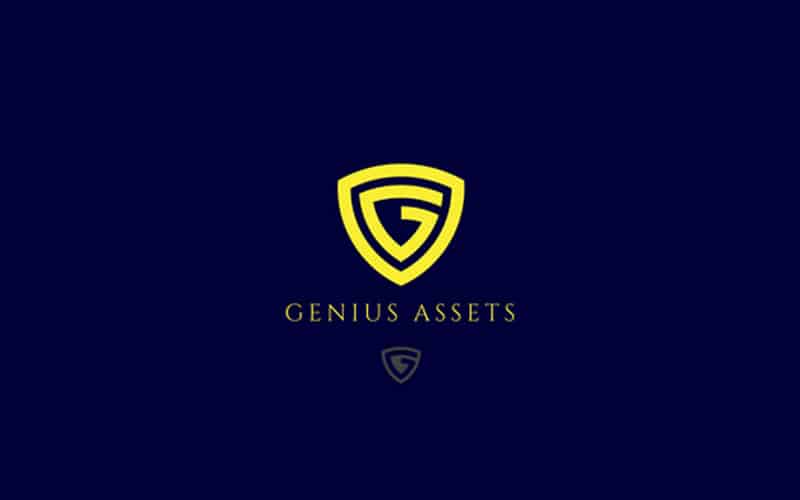 Genius Assets is one of the newest expert advisors out there. The EA is easy to use as you only need to attach it to your chart, choose the approach you desire to apply from the drop-down list, and it will do the rest. The software is updated regularly to ensure that it syncs with the changing market conditions.
Is investing in Genius Assets a good decision?
As usual, the vendor would want us to believe that Genius Assets is a good trading option. So, we assessed the EA's features, company profile, pricing, trading results, etc., to help you determine if it will make your investment and time worthwhile.
Company profile
Roman Erokhin is the developer behind this expert advisor. With no trading experience, Roman has managed to build a total of 8 trading systems for this market. These include Golden Fleece, Golden Coup, and Angry Lion. All of these EAs are available on MQL5 in MT4/MT5 versions.

Main features
Here are the key features of the robot:
It is fully automated and easy to setup.
The robot attaches a hard stop loss and take profit on each position.
Grid, martingale, hedge, and other risky money management strategies are not used.
It's FIFO compatible
The robot works with two currency pairs: EURUSD and GBPUSD.
The working timeframe is H1.
The minimum recommended deposit is $100.
You are advised to work with a minimum leverage of 1:10.
With regard to the trading strategy, Genius Assets opens virtual trades on the side and uses them to continuously monitor the market. The main aim is to identify the ideal entry point for the EA to start opening and managing real trades automatically. The developer explains that 6 virtual strategies are used for every currency pair to track market conditions on default settings.
Price
You can get this robot on MQL5 for $650, which is quite expensive. Considering that the average price for an EA in this market is $200 or below, then you can get about 3 trading systems using this amount. A rental option is provided and is also expensive at $600/year. Currently, there's a promo where you can receive Golden Fleece for free when you buy Genius Assets and post a review. A money-back guarantee is unavailable.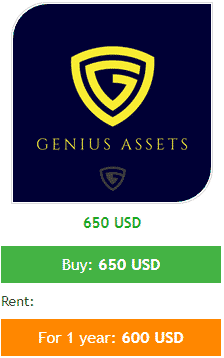 Trading results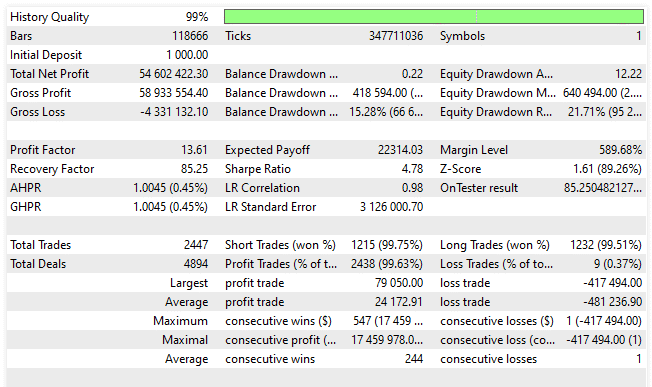 As per this report, Genius Assets was backtested using a deposit of $1000 and generated 2447 trades in the end. Almost all orders were successful, as both short and long positions attained 99% win rates. The realized profit amount was huge at $54602422.30. From a drawdown of 21.71%, it is clear that risky trading wasn't involved. The profit factor was 13.61.
The developer has not included the live trading stats of this system in the presentation. This data was available a few days ago, but its removal raises serious concerns about the system's efficiency in the live market. We also could not find these results on an independent site like Myfxbook or FXBlue.
Customer reviews
There are a total of 4 reviews for this system on MQL5, and all have given the service a 5-star. The customers claim that the EA is great, profitable, and promising.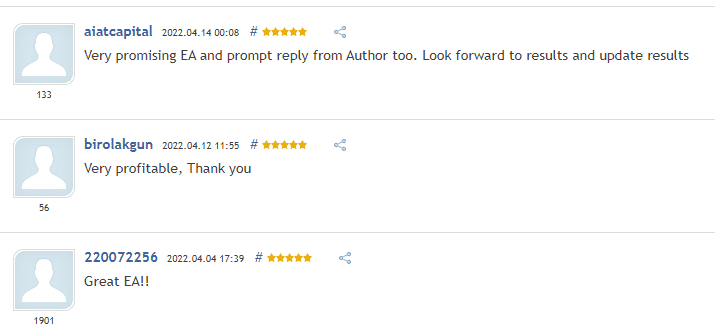 The Review
Genius Assets is fully automated and focuses on making your trading easier, faster, and more efficient. However, the cost of acquiring the bot is high, and without live trading results, we cannot determine if it is worth the money. Therefore, even if users have praised it for being profitable, there's no way of verifying whether their claims are valid or not.