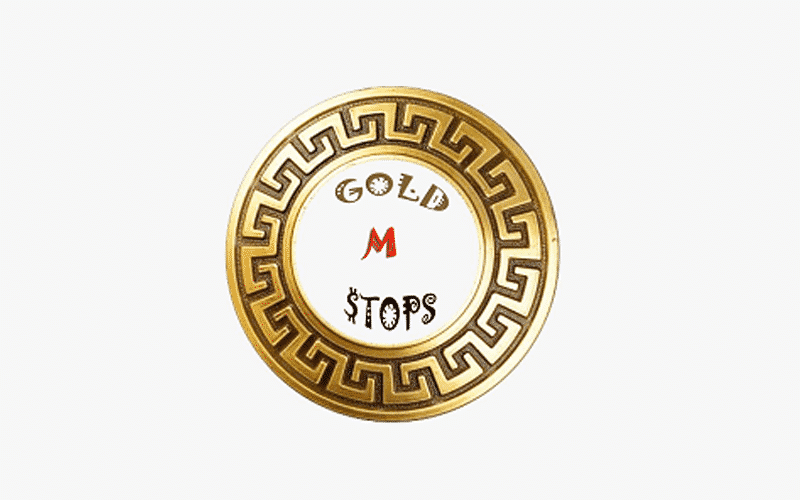 Good M Stops is a system that helps owners to run the Gold chart automatically. It was released on the MQL5 community. For more details, we have prepared this Good M Stops review.
Is investing in Gold M Stops a good decision?
No, it isn't. The robot had a part of the data removed. So, there's no big trust here.
Company profile

Noorullah Aimaq is a young dev from Afghanistan who has a 1376 rating. There was almost a 1500 rate. His products have a 3.6 rate based on 8 reviews.
Main features
There's a list with settings about how the system works on a real account.
We may expect automatic trading from this system.
This price of $600 isn't final.
We should expect it will be $750.
There are not so many copies left for this price.
We are allowed to trade on XAUUSD, AUDUSD, USDCAD, EURUSD, GBPUSD, and AUDCAD.
We can apply it to other symbols if we know how to customize everything.
There's "each entry point is calculated using an advanced input filter based on the analysis of the movement of the price chart."
We may start trading without knowing how everything works.
The system has protection against high spreads.
We have to work on the hedge account type only.
Trading is allowed with $800 on the balance.
The system can open trade AUDUSD with $200 on the balance.
The only time frame is M5.
It requires a VPS service to be good.
An ECN account is another must.
"Every trade is protected by stop-loss and trailing stop-loss."
The system isn't afraid of the wild moves on the market.
We can set it up easily.
There are two trailing stop loss features.
Price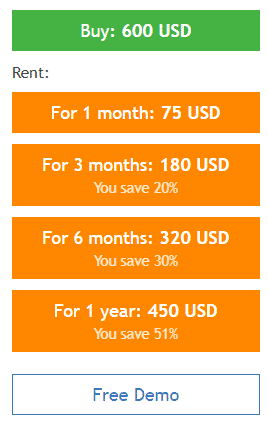 The advisor's lifetime license is available for $600. Four subscription options are available. The one month rent costs $70 when the three-month rent costs $180. The half a year rent is available for $320. The annual subscription can be purchased for $450. We can download a demo copy of the robot to give it a demo try.
Trading results
We have no backtest reports provided at all. It's a bit suspicious because the dev knows that we want to know how the system was tested and what results it achieved, working with the tick data.


There's a demo account deployed where the robot works automatically on IC Markets with 1:500 leverage. The maximum drawdown is 38.5%. The maximum deposit load is 31.5%. The win rate is 82.3%. An expected absolute growth is 5.30% only.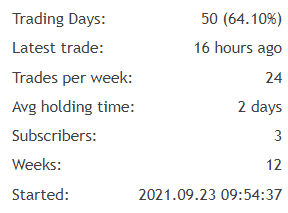 An average trade frequency is 24 trades weekly. The trade length is two days.


The platform's robot mentioned that there was a month with high risk results removed.

The robot can easily lose three deals in a row. So, we can't use Martingale safely.


We may note 537 deals executed. The best trade is $992.00 when the worst trade is -$757.79. An expected recovery factor is 20.45 when the profit factor is 6.53. An average monthly profit is 3.19%.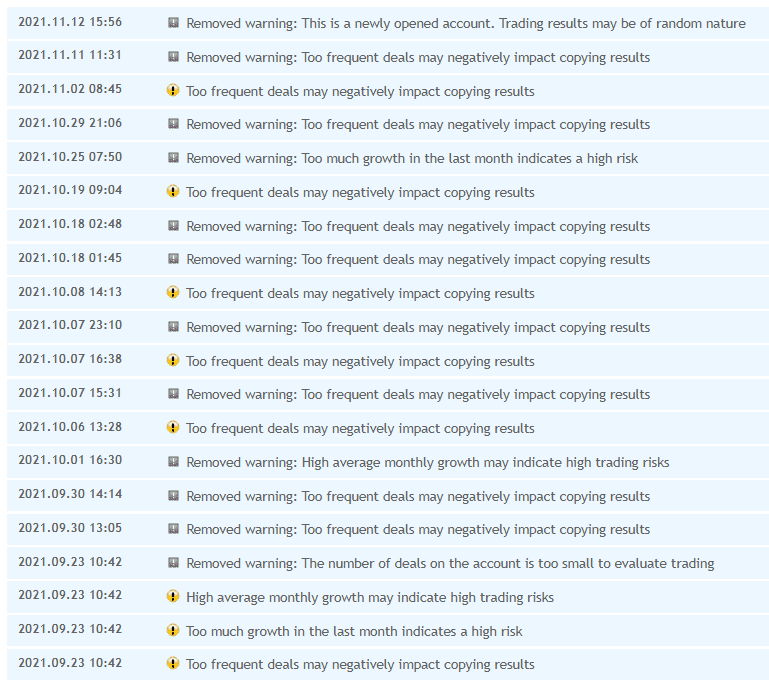 The list of warnings is truly huge. It's not okay for the paid advisor that costs $600.
People feedback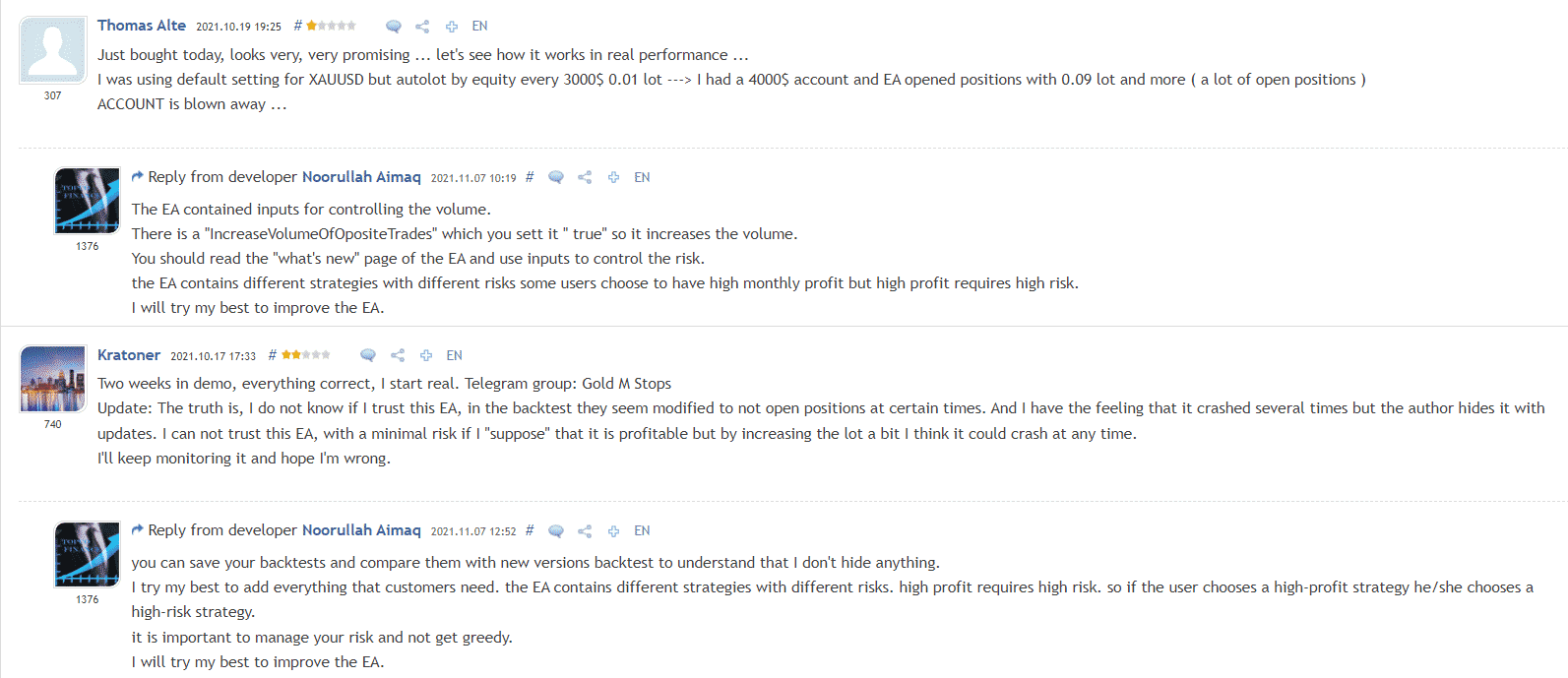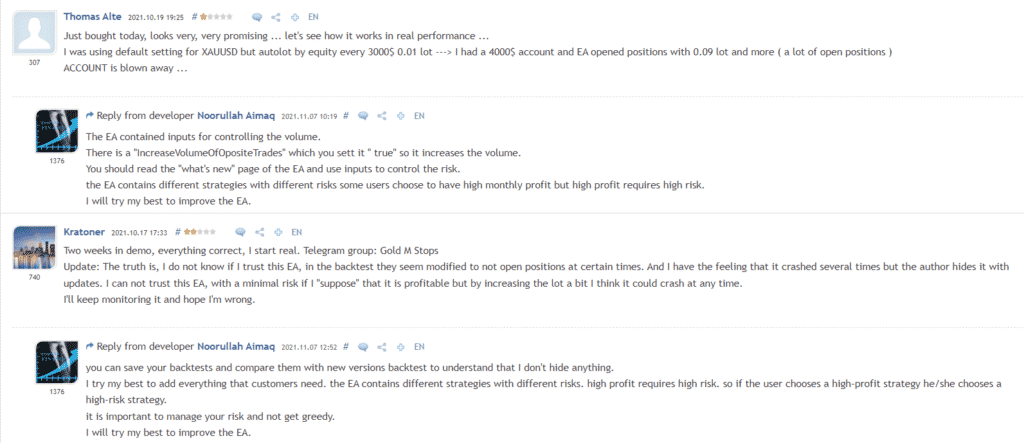 Several clients weren't happy with how the system worked on their accounts. One of the clients was satisfied with the system performance before it blew a $4000 account. Another one mentioned that the backtests looked modified and can't be relevant proof of the system stability.
Summing up
Gold M Stops is a system that executes orders with only a demo account. There was a period of the "fixed" data. So, we have no idea if the system is safe and welcome to trade on a real account with conservative risks. The price is at least three times higher than it should be for this type of the system.