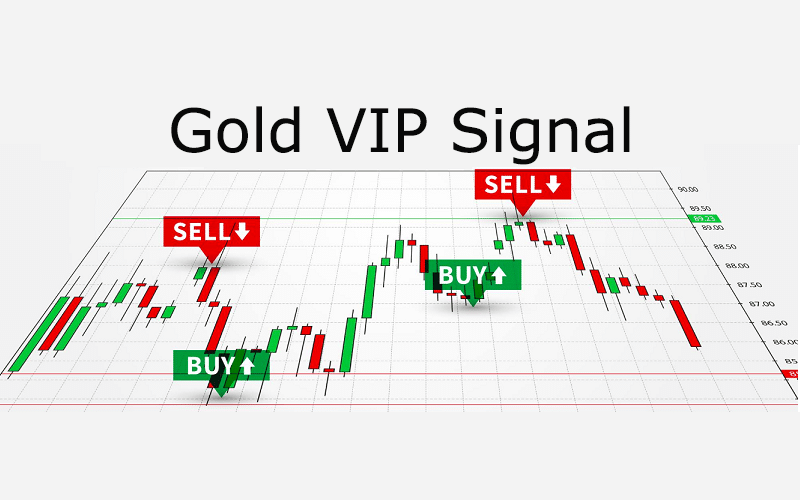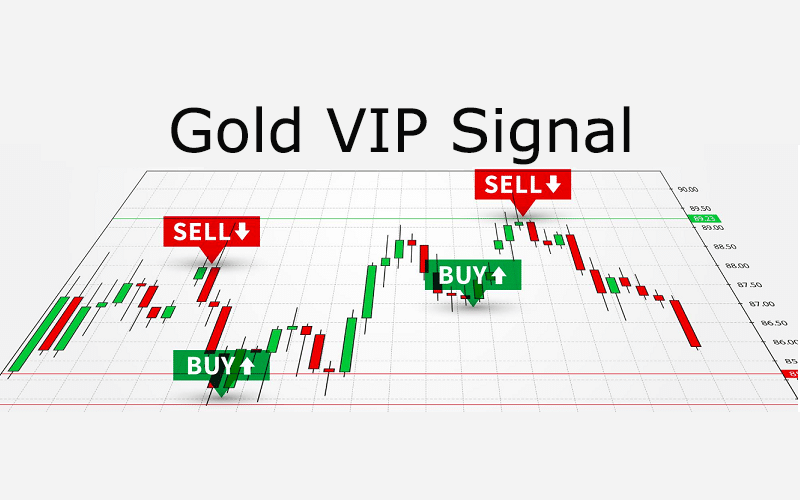 Gold VIP Signal has a mediocre and not informative presentation that doesn't attract the attention of visitors compared with other companies and services.
Is Investing in Gold VIP Signal a Good Decision?
No, it's not. We are sure that this service is the one that should be avoided. Their account was zeroed and stopped. So, these signals weren't professional.
Company Profile
There's no company behind the service. It's an average team of several not quite successful developers and traders.
Main Features
There are almost no features introduced and explained::
The company has "a strong team of 15 expert technicians with several years of experience in the financial market." This information doesn't look trustworthy. The main reason is that we have no names or links on social networks or MQL5 profiles.
It looks for trading opportunities 24/7.
The system includes "several trend-following indicators in combination with oscillators and support and resistance levels to find the entry point."
The signals are based on trends.
The main time frame is a long-term one – H4.
We are allowed to work with various symbols.
The system doesn't require us to have trading experience.
The signals can be pending or executive orders.
We share our account under the management of professional traders.
We may do what we need without restrictions.
The minimal deposit is $1000.
We can reach up to 30% monthly growth.
They can provide us with a referral link to register on a broker.
The accuracy can be up to 90%.
The real win rate was between 72% and 83%.


The system requires much margin to work well and support a few orders on the market.


We can close deals manually if we want.
The signals include information about Entry Point, Take Profit, and Stop Loss.
Take Profit levels weren't calculated by taking into account commissions and swaps.
The system generates signals only for a Long direction.
Take profit levels can be up to 300 pips.
The risk advice is to work with less than 5% risk to the account balance.
Price


The offer is three lines long. When we decide to withdraw money we have to pay 40%. So, what happens if they provide no profits and we decide to withdraw our money?
Trading Results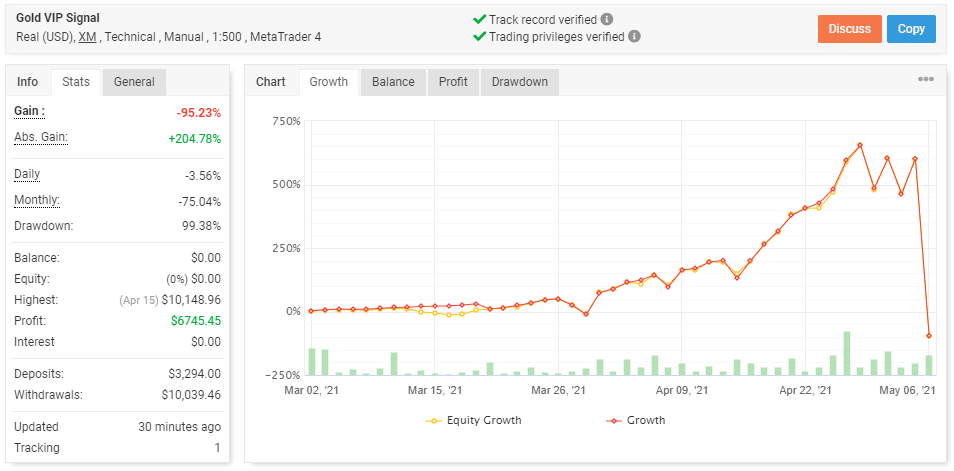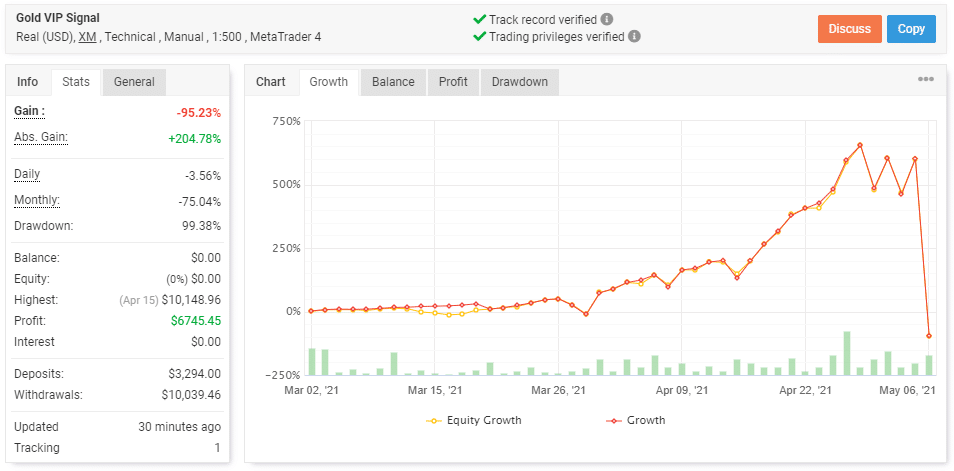 We've got a real USD account on XM broker blown. The robot worked on MT4 with 1:400 leverage automatically. The account has a verified track record. It was created on March 02, 2021, deposited at $3,294. The developers managed to withdraw it at $10,039.46. We're not sure clients did the same. Since then, the total gain has become -95.23%. An average monthly gain is -75.04%. The maximum drawdown is 99.38%. One person still tracks the account.


The robot has traded 437 deals with 27,388.8 pips. An average win was 244.81 pips when an average loss was -629.83 pips. The accuracy rate was 83% for Longs and 72% for Shorts. An average trade length was almost 21 hours. The Profit Factor was 1.45.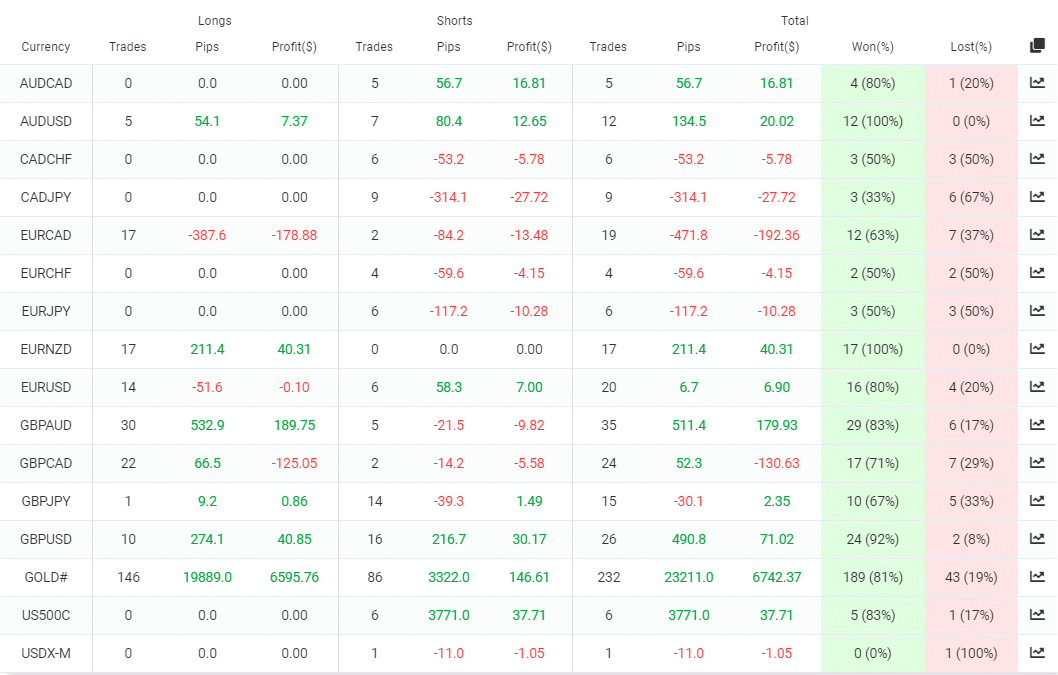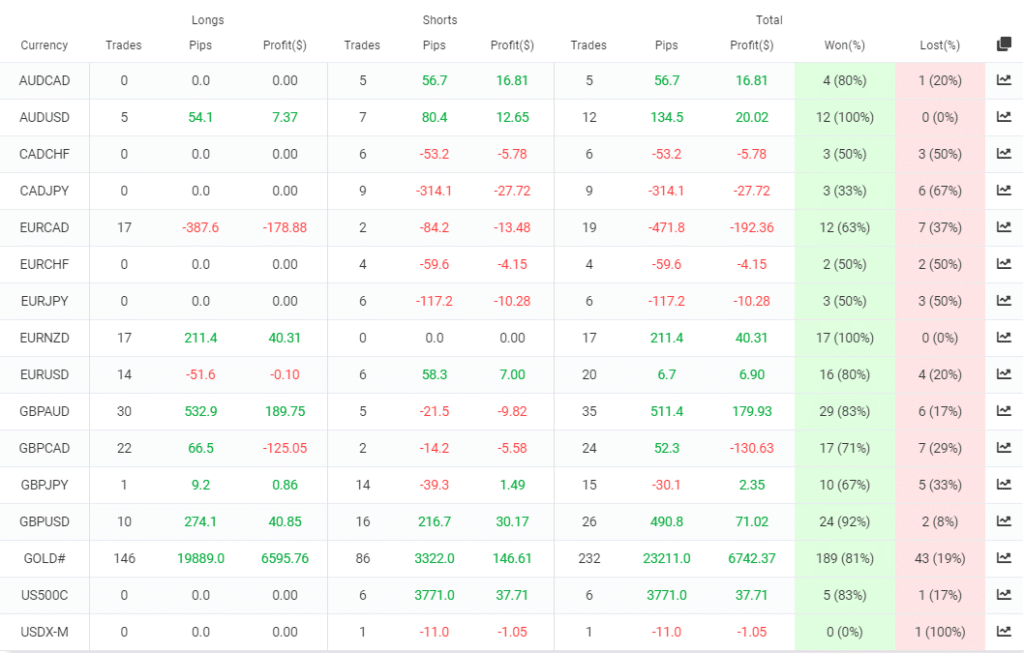 Trading on non-Gold pairs looked disgusting. XAU/USD was the most profitable currency pair, with 232 deals and $6742.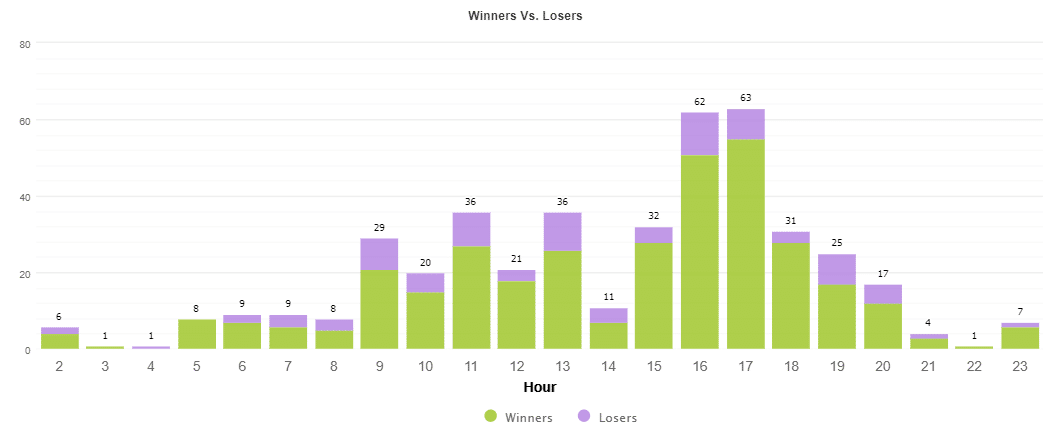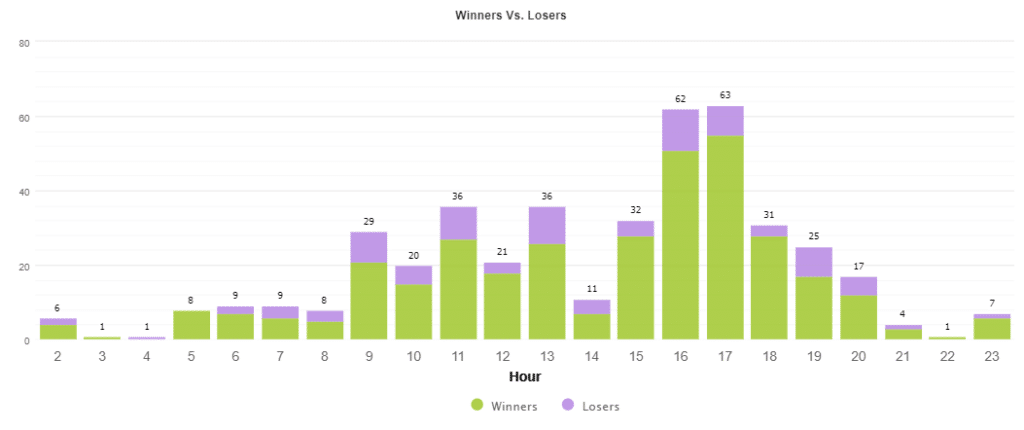 As usual, Gold traded during the end of European and all day long during the American trading sessions.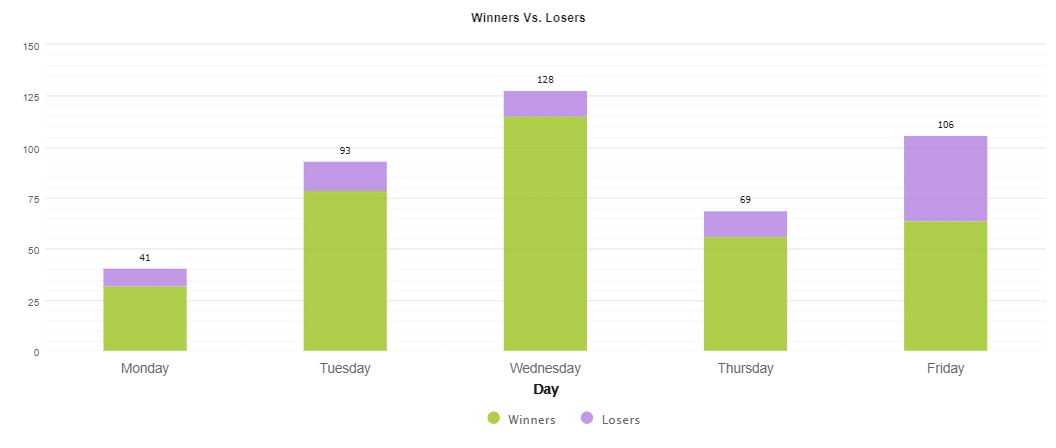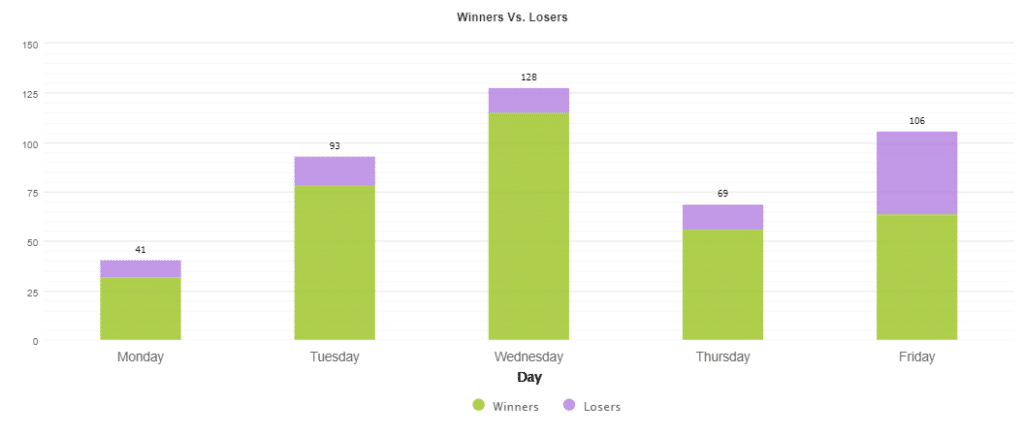 Wednesday and Friday were the most traded days.


The system worked with high risks to the balance.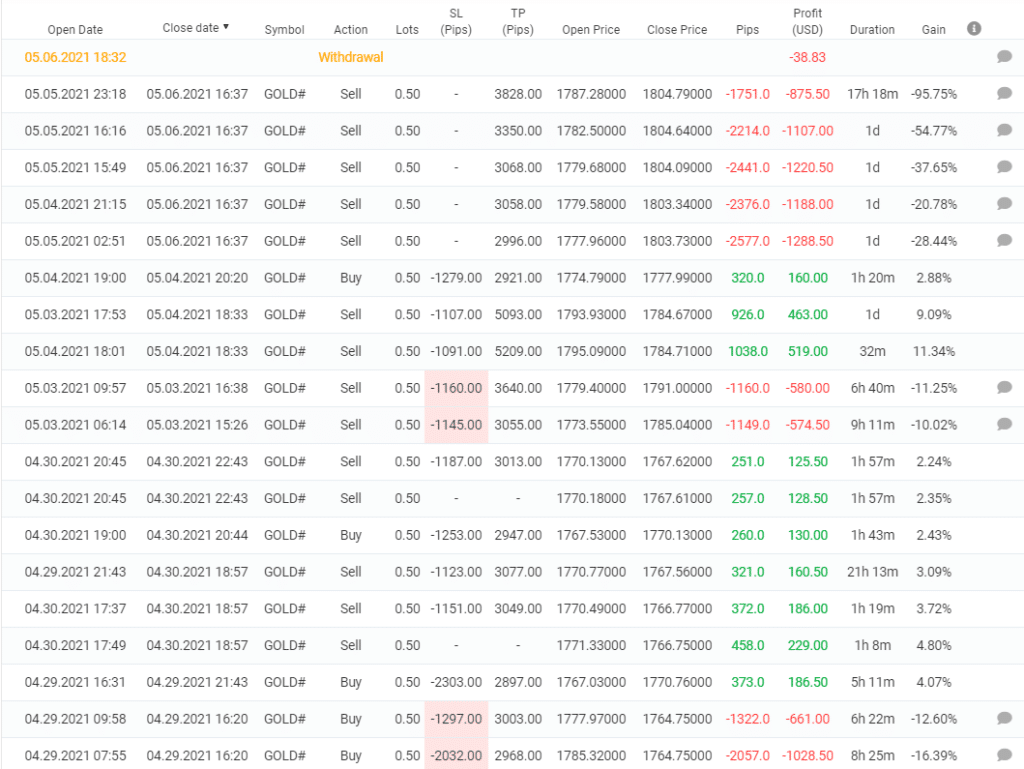 The robot has closed several deals automatically after reaching Stop Out levels on the five deals. So, it was a lack of margin case.


The system couldn't manage to survive in May 2021.
People feedback
We have no people's testimonials provided. Most likely, no one used it.
Summing Up
Strategy – score (3/10)
Functionality & Features  – score (4/10)
Trading Results – score (2/10)
Reliability – score (3/10)
Pricing – score (2/10)
Conclusion
Gold VIP Signal is a signal service that tried to be good, but it has fallen. The system provided some profits right before blowing an account. The advisor got horrible money management that didn't correctly calculate margin and lot sizes to keep five orders on the market at the same time. We have to avoid this service.