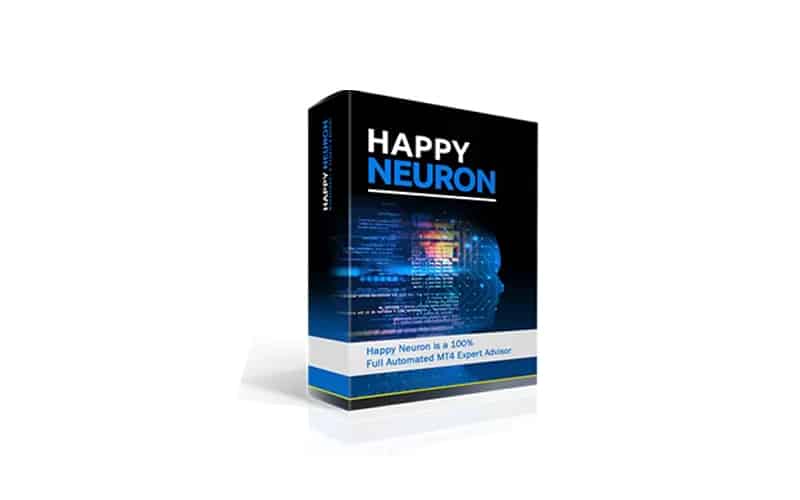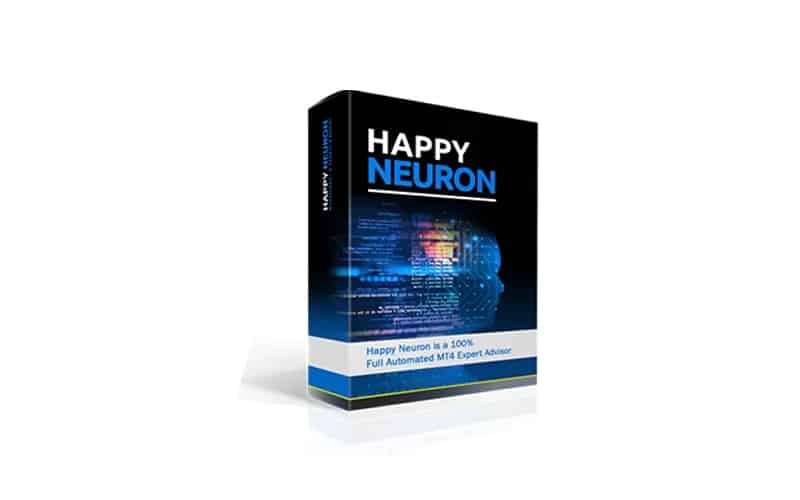 HAPPY NEURON is a Forex robot that lets you trade in more than 25 different currency pairs. By purchasing this system, you get access to an unlimited number of demo and real accounts. Additionally, it has many neural network modules that let it analyze the market sentiment using a news filter. Thus, the vendor claims this Forex EA generates profits on a consistent basis while keeping the number of trades constant.
Is HAPPY NEURON a Good EA to Invest?
In order to gauge the profitability and reliability of HAPPY NEURON, we have looked into things, like the website presentation, vendor transparency, features, pricing plans, trading results, and customer reviews. We can see that the vendor has provided live trading results for multiple accounts, all having decent monthly gains. Our first impression is quite positive and it does not look like a scam service.
Company Profile
On the official website, the vendor has first highlighted the special offer on the Forex EA and then provided us with a brief overview of the features, settings recommendations, the live performance results. The webpage has several other sections, namely FAQ, Blog, Affiliates, etc. There is also a contact form where you can send a message to the service team by mentioning your email address and full name.
The company behind this Forex EA is Happy Forex, and it is known for developing several other automated Forex trading systems utilizing different strategies. Nevertheless, there is nothing mentioned about the location of the company and the identities of the developers and traders are also kept hidden. So, in terms of vendor transparency, HAPPY NEURON fails to live up to our expectations.
Main Features
HAPPY NEURON is a system that supports the First In First Out rule as well as ECN brokers. It is a 100% automated Forex EA that can detect four- and five-digit quotes and can be easily installed by a person lacking technical expertise. Moreover, you can use it with any type of broker.
It runs on Linux, Mac OS, as well as Windows 7, 8, and 10. You can use it with the MetaTrader 4 platform for trading in the H4 timeframe. The minimum deposits are based on the amount of risk you are willing to take. So, for a conservative risk, you should start with a balance of $5000 and for normal and aggressive risk settings, the amounts are $3500 and $2000, respectively.
There is little or no information about the trading strategy used by the Forex EA and some of the more technically inclined traders would find this disappointing.
Price
HAPPY NEURON can be bought for 349 Euros, and when you buy it, you get a bonus Happy Forex Full Pack containing 10 different Forex EAs, for free. In case you have purchased this EA pack in the past, you can enjoy a discount of 30% on the product. The vendor offers a 30-day money-back guarantee for this product, so you receive a refund in case the performance is not up to the mark.
Upon purchasing HAPPY NEURON, you get a single license, which you can use with as many real and demo accounts as you want. For the initial month, the license does not cost anything and after that, it will be renewed for a lifetime.
Trading Results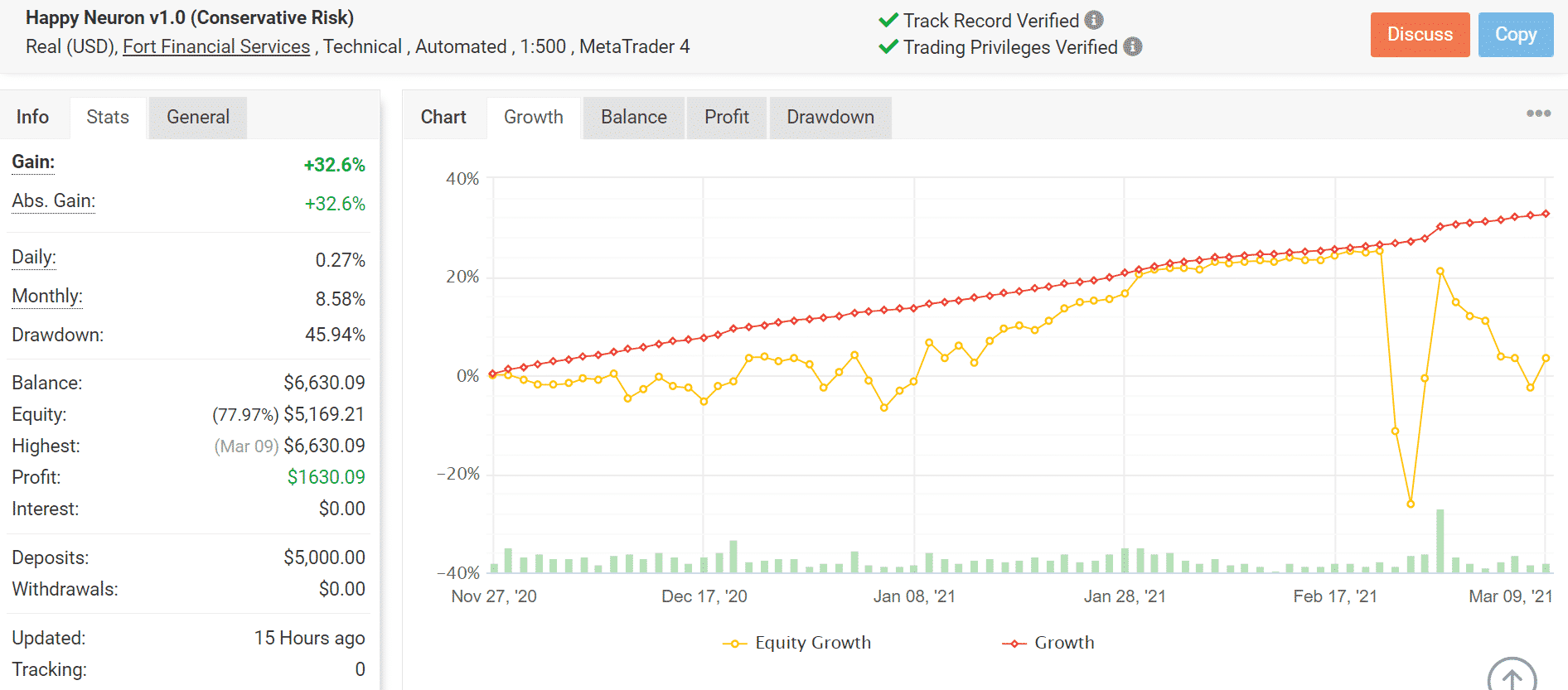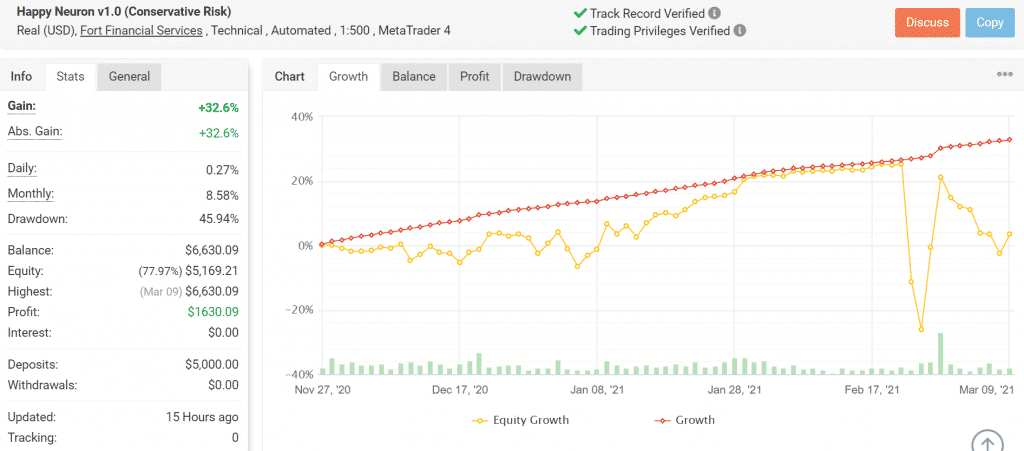 Here we have the live trading results for a HAPPY NEURON Real (USD) trading account verified by Myfxbook. While the vendor has provided trading results for different risk settings, here we shall analyze the one that uses a conservative risk setting. This account was started on November 27th, 2020 and since then it has placed 2338 trades.
Out of these 2338 trades, 1971 have been won by HAPPY NEURON, which represents the profitability of 84%. It has won 86% of long trades and 82% of short trades, with the average win and average loss being 15.01 pips/$1.91 and -58.01 pips/-$5.80, respectively.
Currently, the daily and monthly gains for this account are 0.27% and 8.58%, respectively, and the drawdown is 45.94%, which according to us is a bit too high. The time-weighted return generated by the system is 32.6% and the profit factor is 1.77. Although the trading results are nothing spectacular, they are quite satisfactory and we think HAPPY NEURON is a system that manages to close most of its trades in profits.
Customer Reviews
We couldn't find any user reviews for HAPPY NEURON on any reputable third-party websites. Plus, we think not many people are aware this system exists since it has not been trading live for too long.
Summing Up
After assessing all the different system aspects, we have reached the conclusion that investing in this Forex EA is a risky proposition. In spite of decent live trading results, the vendor does not share any information regarding the trading strategy, and we don't have any customer reviews to check out, so you're better off looking for other options.