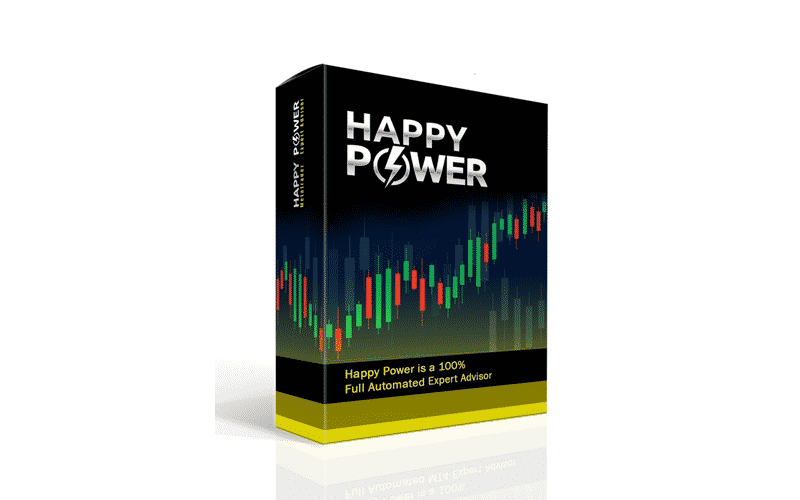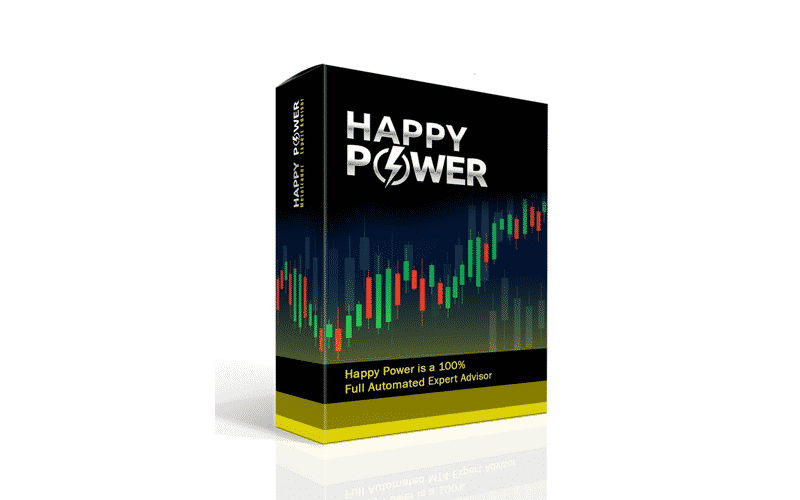 Happy Power is the last released advisor under Happy Forex's supervision. The company itself is a well-known robot producer on the Forex market.
Is Investing in Happy Power a Good Decision?
The system is too young. No one knows how it will handle various market conditions. The system should run the account for half a year or even more before we even think about suggesting it. Anyway, it's completely up to you.
Company Profile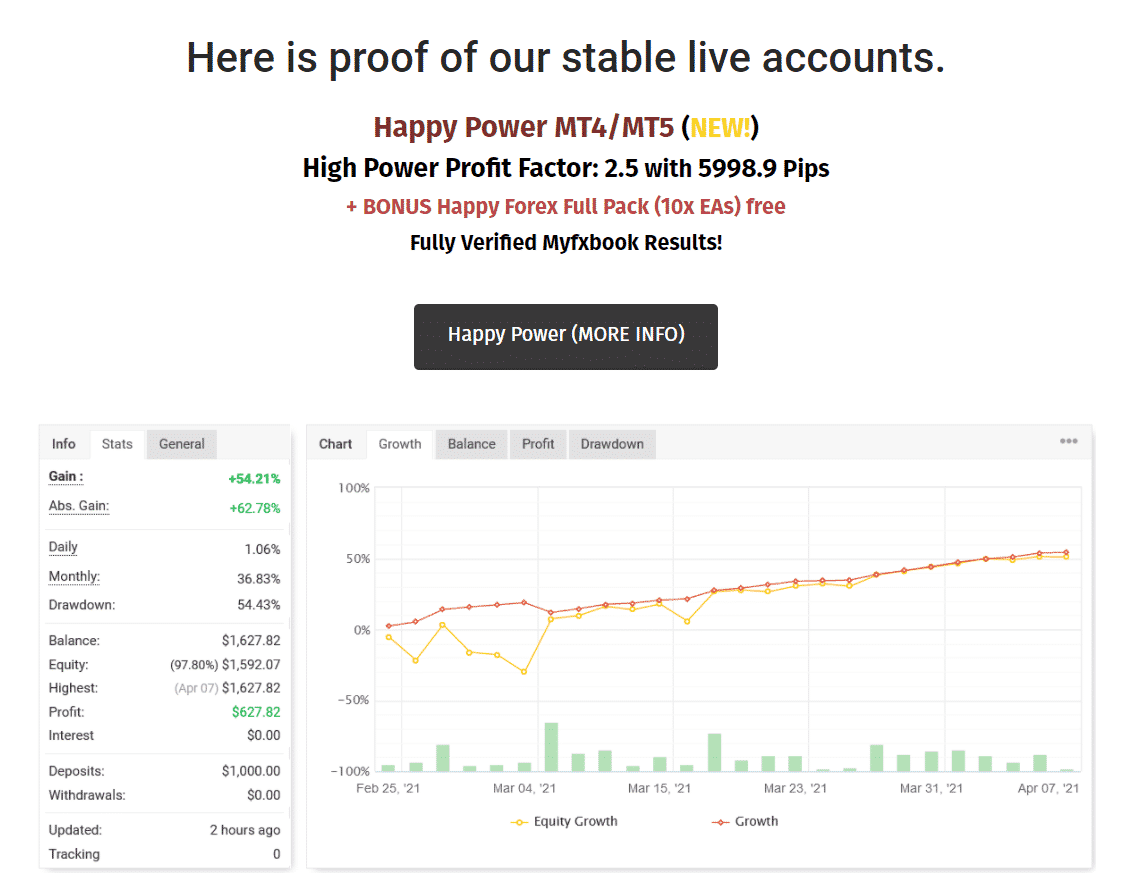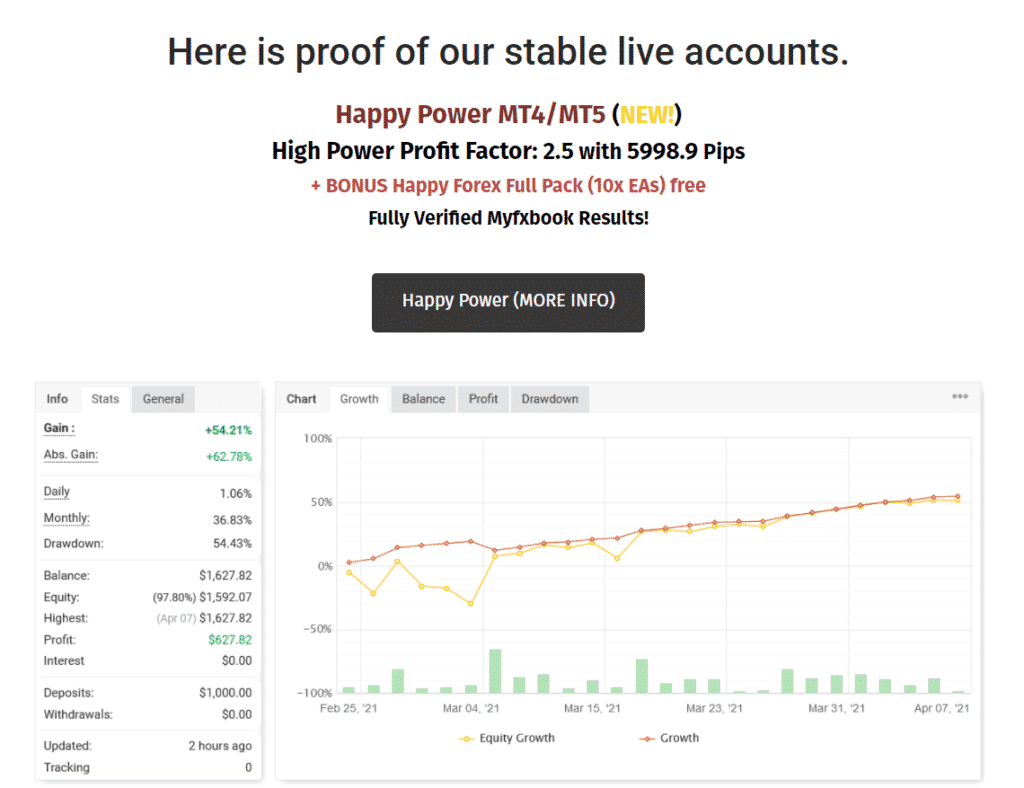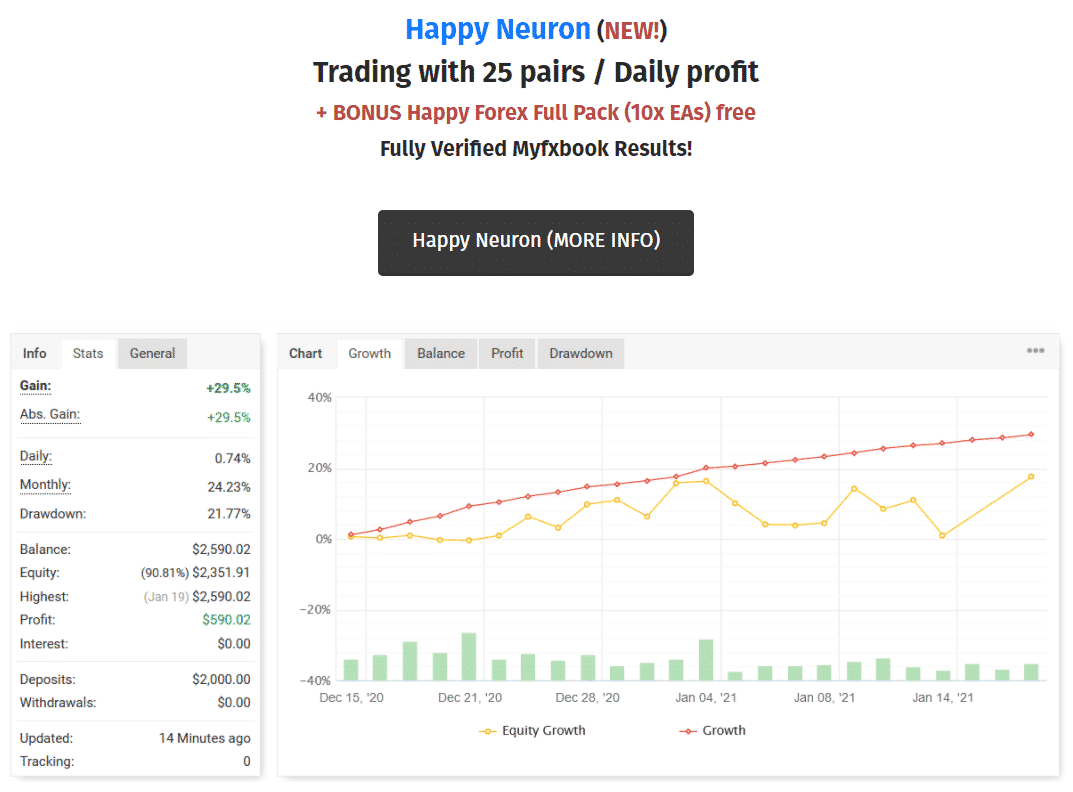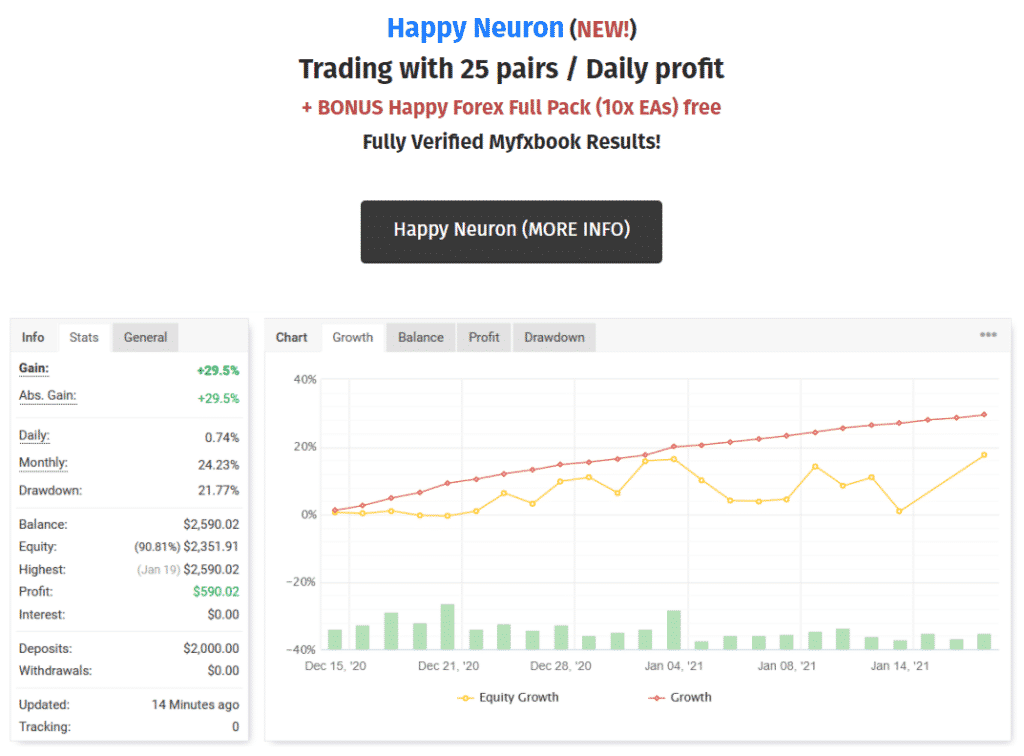 The main page of Happy Forex includes two last released robots – Happy Power and Happy Neuron. They rely the most on their success. Happy Forex, as we mentioned, is a veteran company on Forex.
Main Features
All Happy Forex presentations are short and not informative. Much we have to find on our own:
Happy Power is a trading advisor that can execute orders automatically on the terminal.
We can trade a single pair – EUR/CHF.
The advisor works on the M30 time frame.
It's featured by "unique artificial intelligence technology for market analysis to find the best entry points."
It also has a "self-adaptive market algorithm with reinforcement learning elements."
We're not sure this feature can be implemented in the low-priced EA "Reinforcement machine learning differs from supervised learning in a way that it does not need labeled input/output pair to be present, and it does not need sub-optimal actions to be explicitly corrected."
We have to use an advisor on an ECN account only.
The robot knows what chart we run for or five digits.
It will take us several minutes to install the robot.
It can be used on any ECN broker.
The robot can be set at Windows 7, 8, 10, Mac OS, and Linux.
The package includes MT4 and MT5 versions of the EA.
We have to run an account with $1000 or more to use the robot well.
Price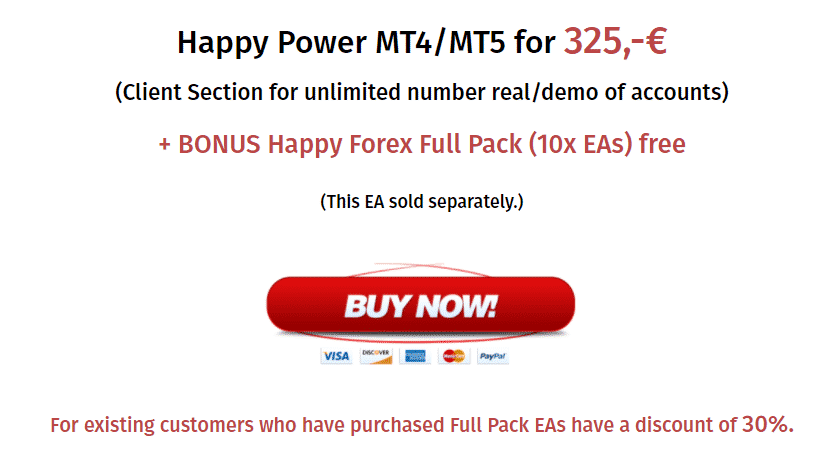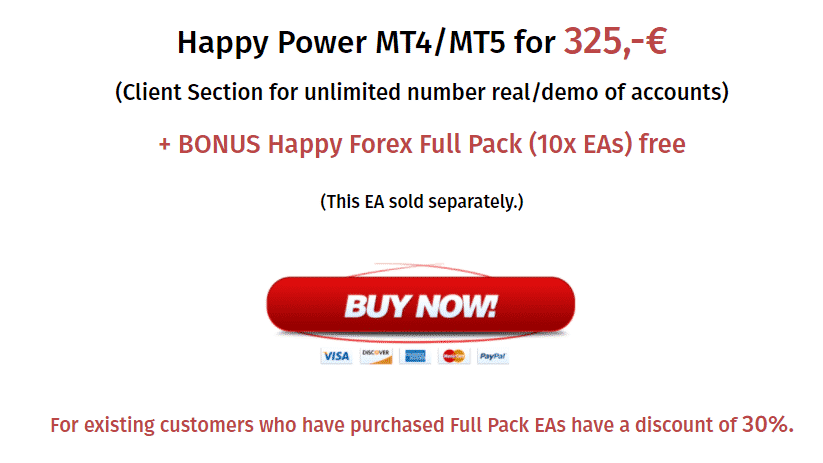 Happy Power costs 325 EUR for a lifetime copy. There's usually an offer where any EA replaces each other in the pack, but not this one. We can only purchase it. It's a single way to obtain a copy. The packages still include 10 EAs, where more than half of them are scams. There's a 30% discount for existing customers provided. We can rely on a common 30-day refund policy. "The license is for the first month and will be automatically free renewed for a lifetime via email." It's a common email checking from Happy Forex.
Verified Trading Results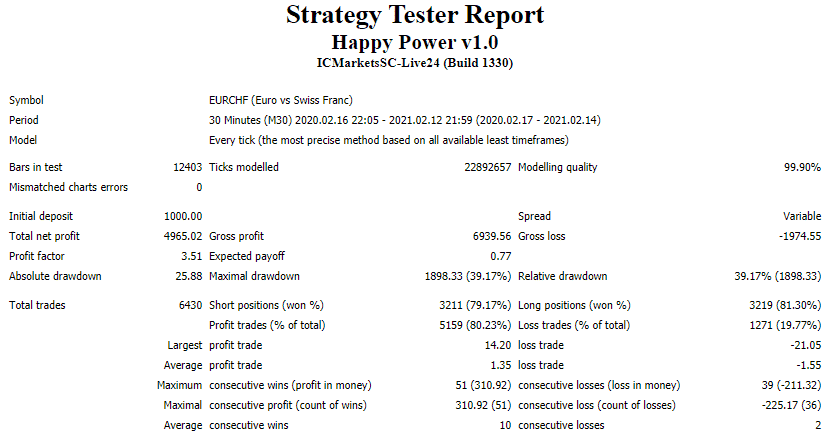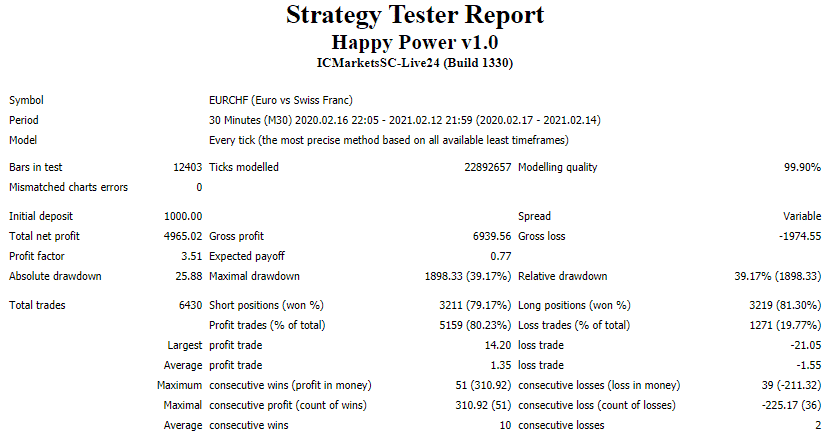 There's a high-risk EUR/CHF backtest on the M30 time frame. The modeling quality was 99.90% with variable spreads. An initial deposit was $1000. The total net profit has become $4965. The Profit Factor was 3.51. The maximum drawdown was 39.17%. The robot traded 6430 trades. The win rate was 79.17% for Shorts and 81.30% for Longs.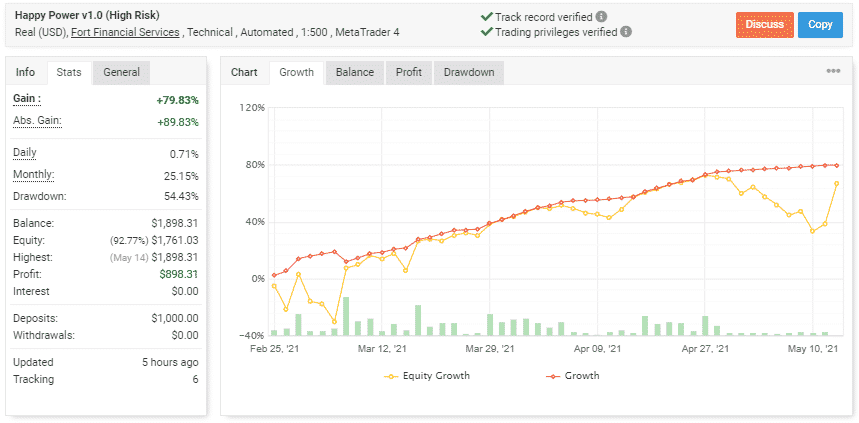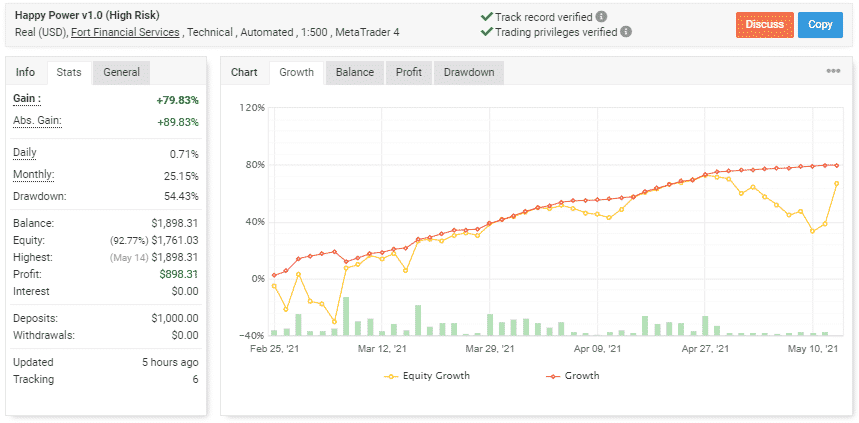 Happy Power works on a real USD account on Fort Financial Services automated. It uses technical data MetaTrader 4. The leverage is 1:500. The account has a verified track record. It was created on February 25, 2021, and deposited at $1000. Since then, the absolute gain has become +79.83%. An average monthly gain is 25.15%. The maximum drawdown is significant and can set the account at a high risk – $54.43.


Happy Power has traded 1188 deals with 8310.4 pips. An average win is 13.87 pips when an average loss is -16.04 pips. The accuracy rate is 77% for Longs and 76% for Shorts. An average trade length is one day. The Profit Factor is 2.90.


The advisor works on the Short direction more frequently than on the Long one.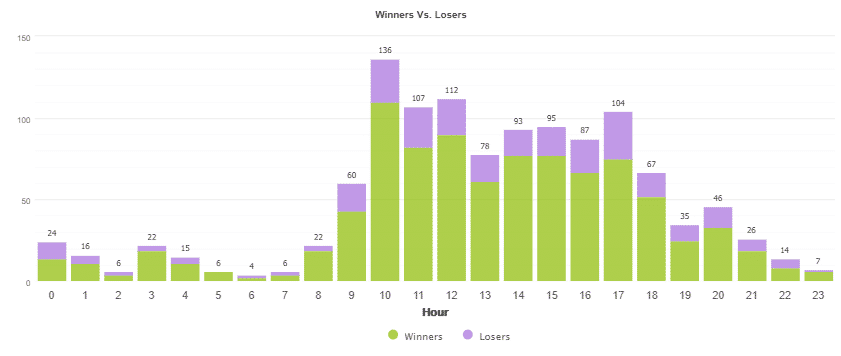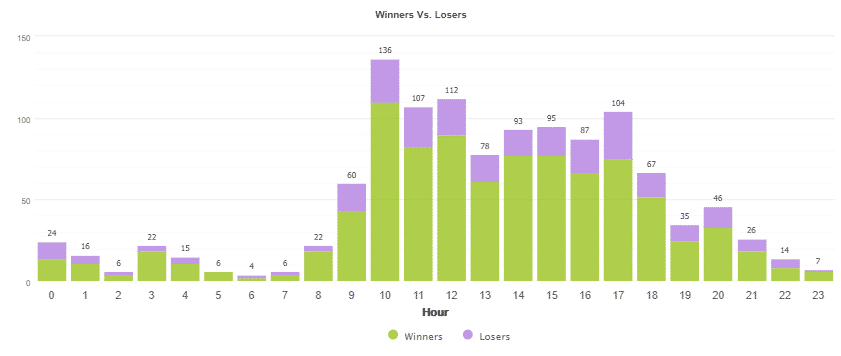 It trades only the European trading hours as the main ones.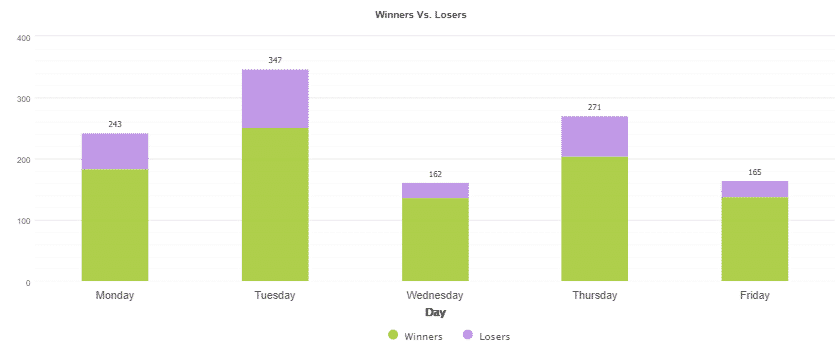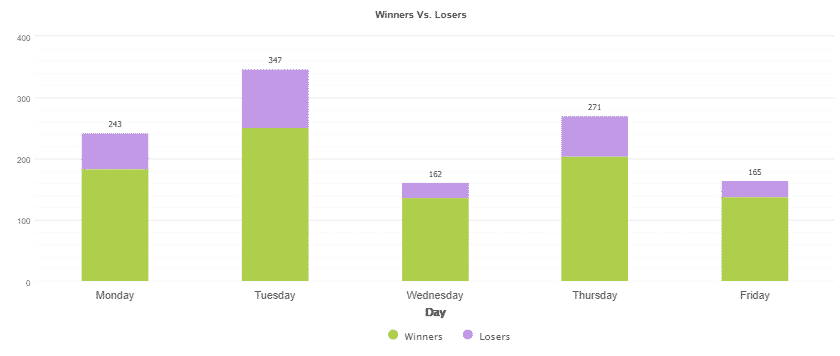 Tuesday (347 deals) is the most traded day.


The advisor works carefully on the account.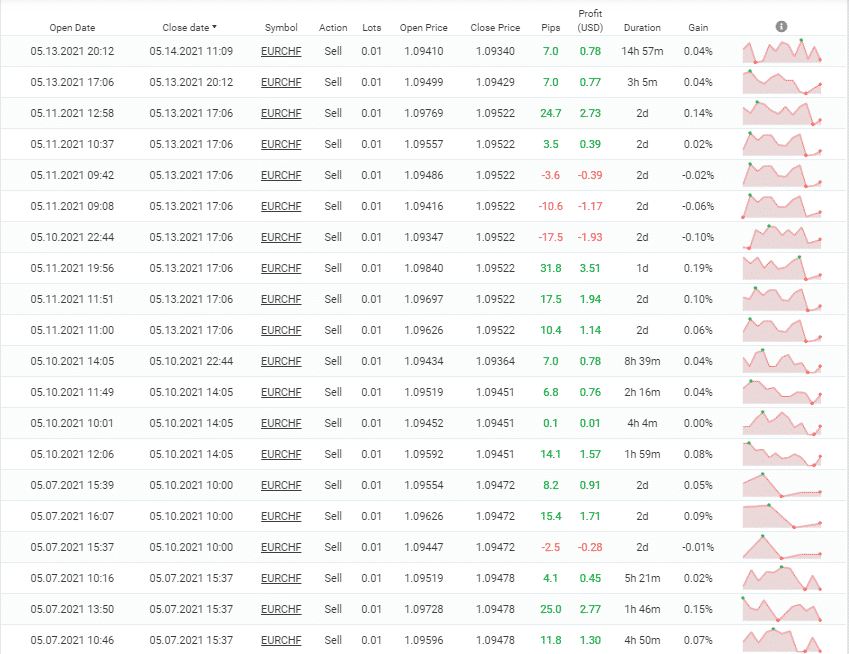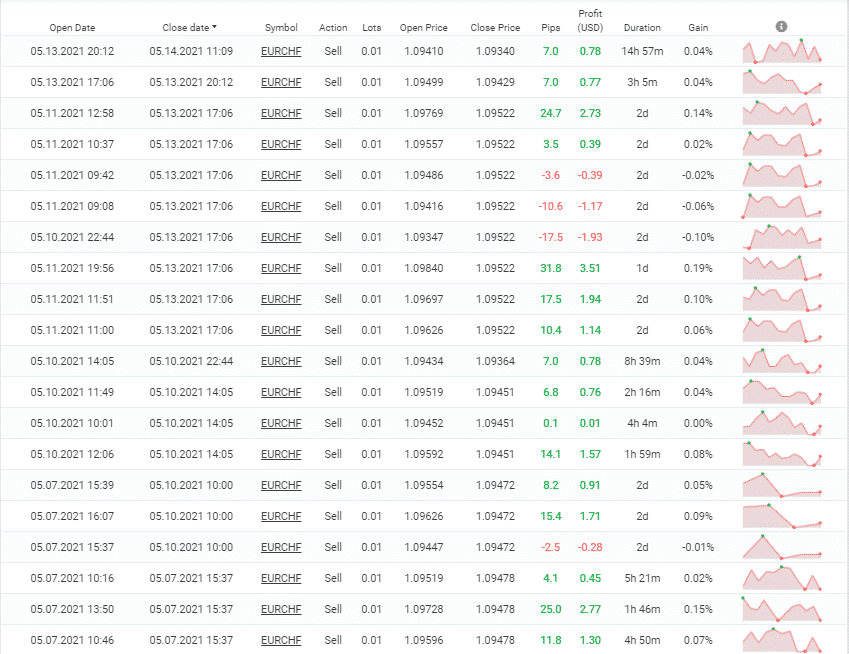 Happy Power uses medium, large, and extra-large Grids of orders.


May doesn't look quite profitable like previous months.
People feedback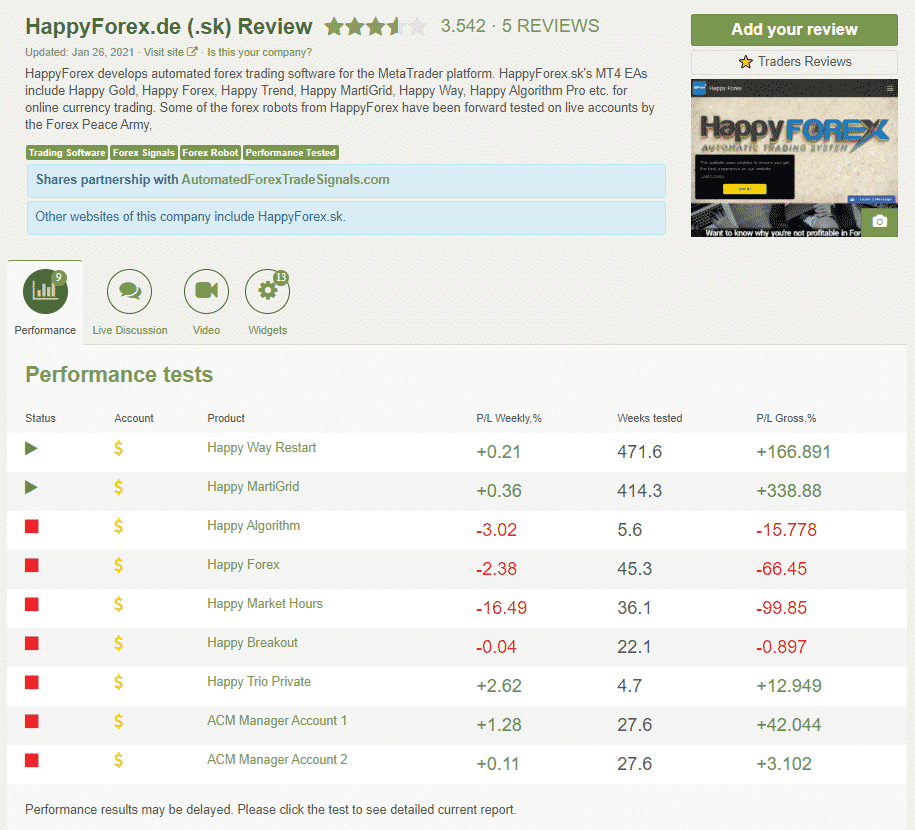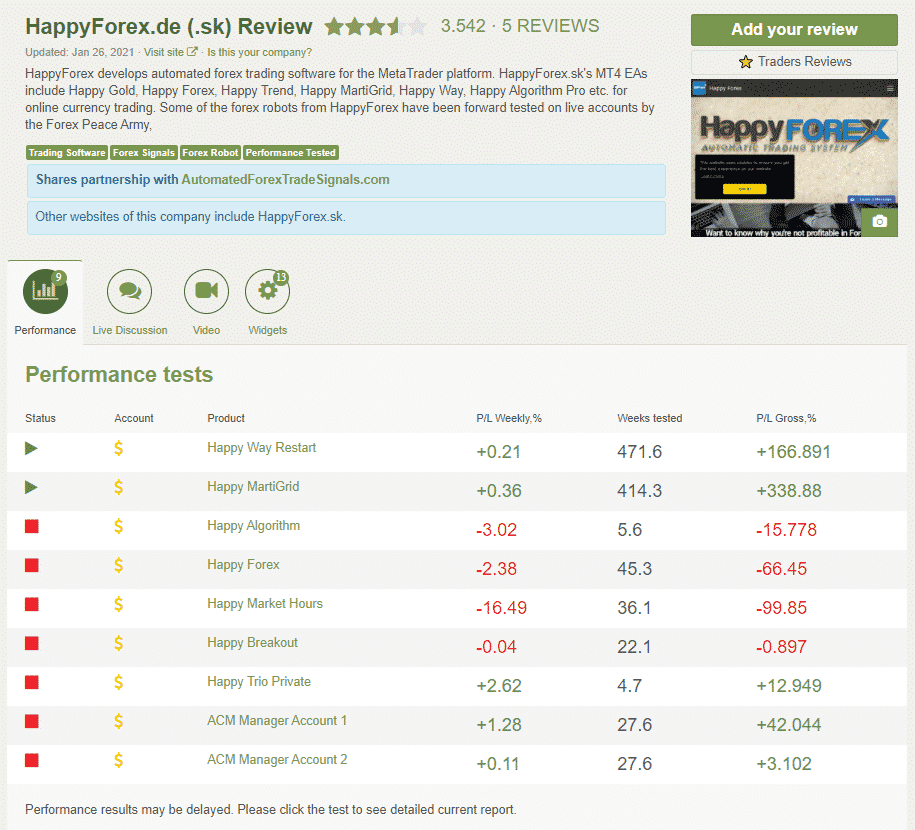 There's no Happy Power page on the web, but we have a page of Happy Forex on Forex Peace Army. There are five reviews with a 3.5 rate published.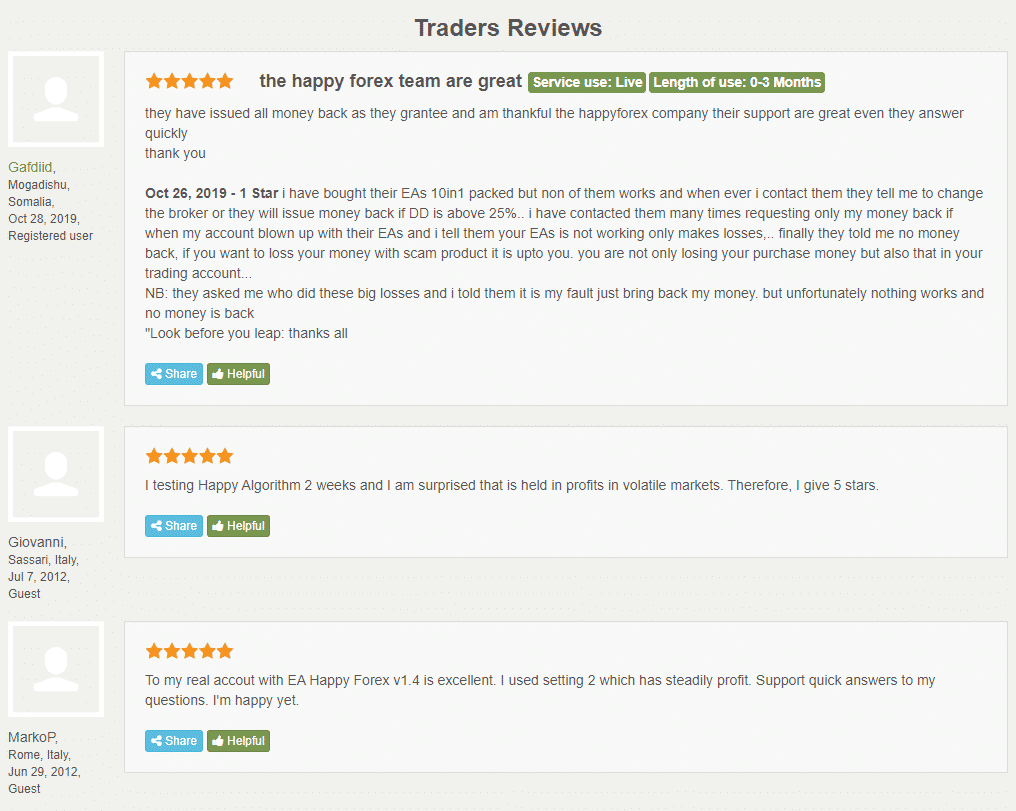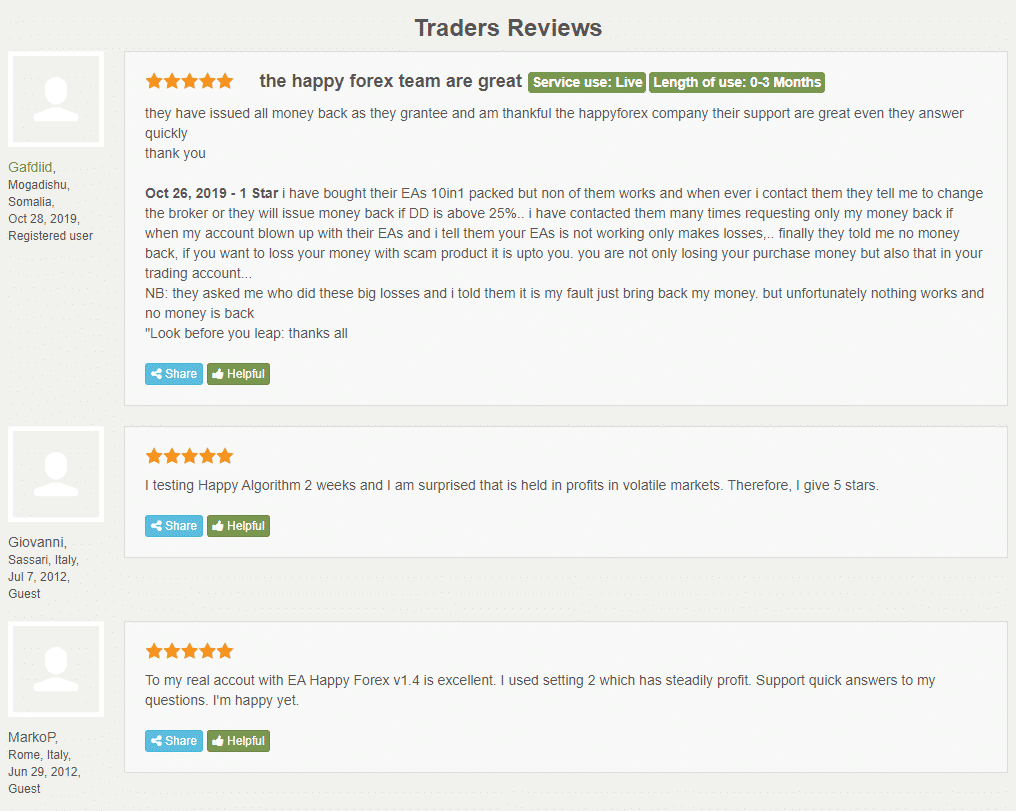 Happy Power is a young trading solution, so there are no mentions of it there.
Summing Up
Strategy – score (6/10)
Functionality & Features  – score (6/10)
Trading Results – score (7/10)
Reliability – score (6/10)
Pricing – score (3/10)
Conclusion
Happy Powerworks with a single pair trading the risky strategy called Grid. It uses different sized Grids from five to up to forty deals at once. To keep all these trades on the market, the system has to run a high-margin account. The robot is too young, so we can't say anything for sure about it.
Make an informed decision
Check out the selection of the most efficient forex robots
here