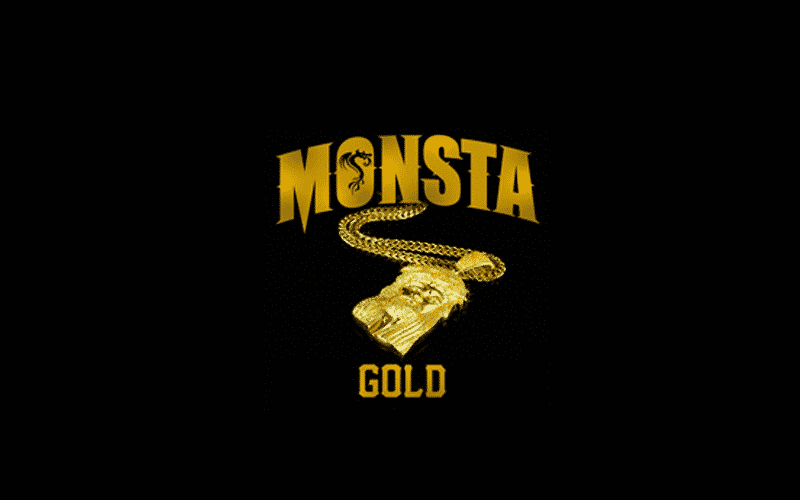 Monsta Gold is a system that was published a month ago on September 19, 2021, on the MQL5 community. There are not so many downloads. It was designed by Thi Tra Mi Duong. The advisor was updated several times when the last one was on October 5, 2021.
Is investing in Monsta Gold a good decision?
We don't think so. The developer skipped providing us with relevant trading results to check.
Company profile

The developer is Thi Tra Mi Suong from Viet Nam with a low rate – 1086. There are five products and three signals in the portfolio. The rate of the products is 4.2 based on 4 reviews only. We can contact her via the mentioned email.
Main features
There are some features explained about how the system should work on our account if we decide to purchase it.
The system can trade automatically on the terminal for us.
There's a price action strategy on the board.
It works with an "instantaneous price momentum and multi-timeframe analysis."
It trades with high frequency.
The advisor uses algorithmic trading in the system.
The only pair is Gold.
We can buy the system for $299. The price will consistently increase after every ten purchases.
There's a time filter feature that allows us to skip trading during hours we don't want.
The system requires big deposits to work well.
The advisor protects our orders with proper SL levels.
We can enjoy a trailing stop loss feature.
We can work with Gold as well.
An ECN account should be used for trading.
The balance is $200.
Price

We can expect that the system costs $299. There's only a single subscription option for $259. The package includes a single lifetime license and support. We can download a demo copy of the system to check it on the terminal. There are no refunds provided to support our deals.
Trading results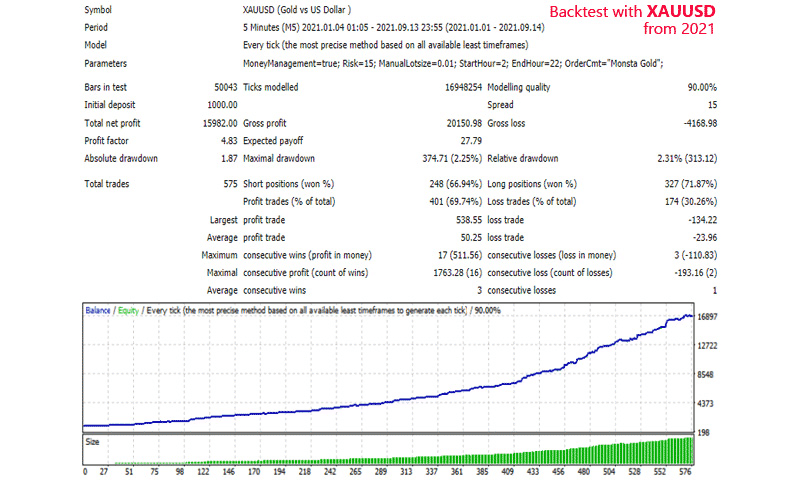 The advisor was tested on the XAUUSD cross pair on the M5 time frame. We have only 8 months of the data period chosen. The modeling quality was 90.00% with fixed spreads of 15 pips. An initial deposit was $1,000 that became $15,982 of the total net profit. The accuracy was 66% for shorts and 71% for longs. There were 575 deals with a 4.83 profit factor closed.
The developer decided not to share with us trading results. It's important for us that they should be verified by Myfxbook or Fxblue at least. These platforms receive data from the trading account and show it to us in charts, tables, and already made analyses. It is important to make a decision if the system is safe for us to work or not.
People feedback


There are just several testimonials written about how good the system is. It looks like they are fake ones.
Summing up
Monsta Gold is an expert advisor that was introduced to us only by the backtest report and short presentation. We are sure it's not enough to convince us that the system can be profitable and work stable on our account.