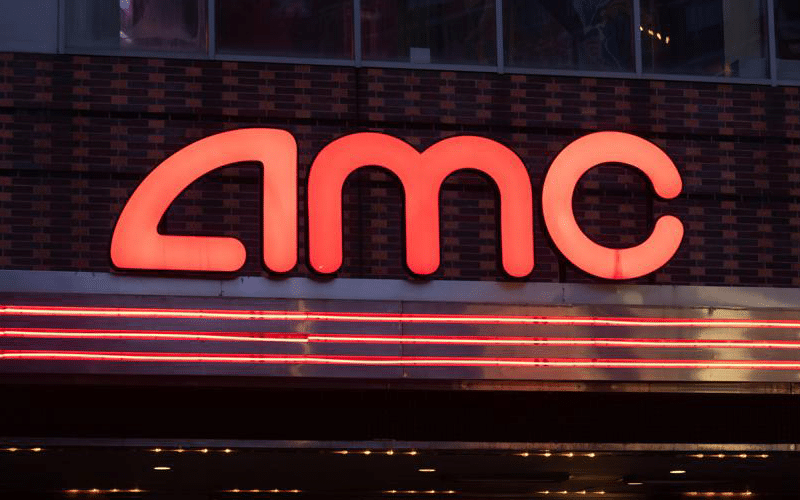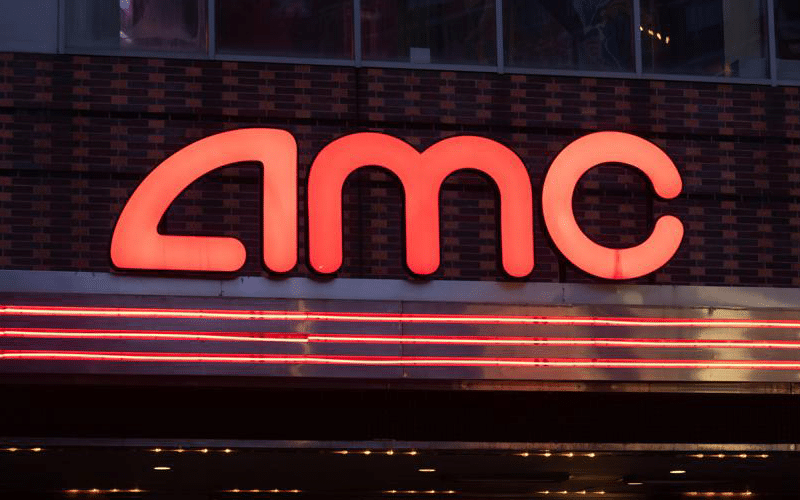 Investment firm Mudrick Capital divested all its holdings in AMC Entertainment Holdings Inc. the same day an announcement was made on the acquisition of $230.5 million worth of shares, Bloomberg reported.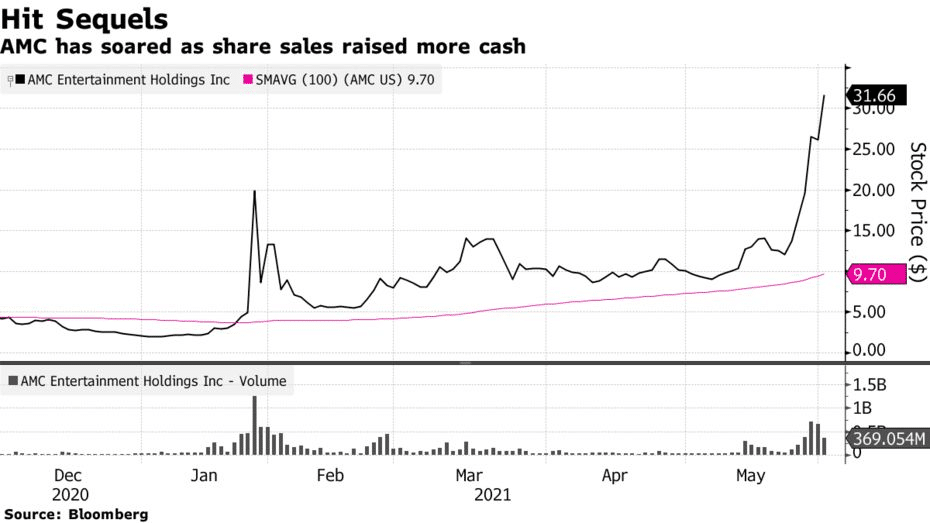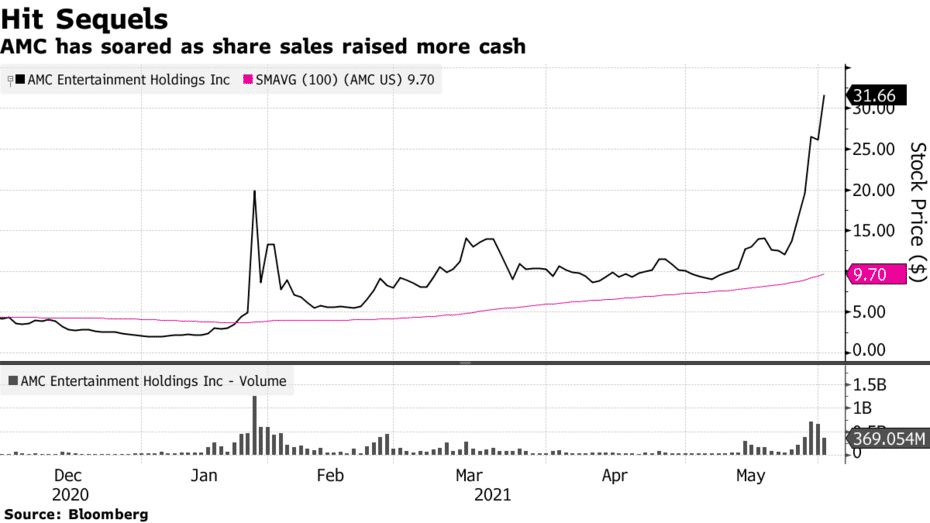 Mudrick sold its AMC shares at a profit after it found the movie theater to be overvalued, according to a person close to the matter.
AMC on Tuesday said Mudrick bought 8.5 million shares of common stock at $27.12 apiece, with an agreement that the shares could be sold at any point.
AMC Chief Executive Officer Adam Aron said the transaction with Mudrick would allow the firm to go aggressive in acquisitions.
Mudrick in January agreed to acquire $100 million of new secured bonds to get a commitment fee worth 8 million AMC shares in return.
The deal also included a provision for Mudrick to exchange $100 million of AMC bonds due 2026 for some 13.7 million shares.
MUDS: Nasdaq is up 0.95%, while AMC: NYSE is up 18.57% premarket.